Last Updated on August 26, 2023 by Soumya
So many amazing things to do in Mexico – I am almost always confused what to pick and what not to include in my Mexico bucket list. Do you feel the same too?
Mexico is an amazing travel destination for everyone. Whether you are a history buff, a culture seeker, an adventurer, a foodie, or a nature lover, Mexico has lots of fun things to do and see.
Chichen Itza – The World Wonder, majestic pyramids of Teotihuacan, spectacular white sand beaches of Cancun, unique cenotes of the Yucatan Peninsula – Mexico is home to all these famous attractions and more. Oh, an how can I forget the iconic Mexico City that is literally dripping with history!
With an endless list of fun activities and best things to do, Mexico makes for a wonderful getaway. Even if it is a short one.
In this ultimate Mexico travel bucket list, I have 35 top things to do in Mexico. Stuff that you really need to see and experience for yourself. 35 Places to see in Mexico before you die! So, let's get started.
Gaze in wonder at Chichen Itza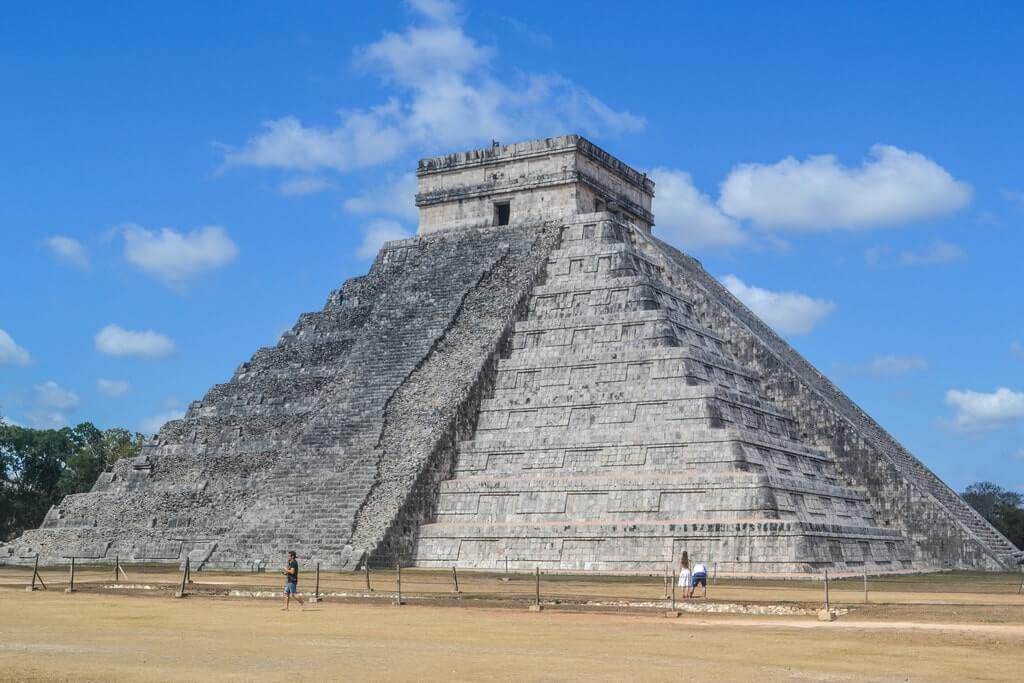 Honestly, this is one of my favorite things to do in Mexico – visiting Chichen Itza.
If you are planning a trip to Mexico and for some reason, you have time to see just one attraction, then let it be Chichen Itza.
Chichen Itza is one of those places about which I can never speak enough. I've been so enamored by the ancient city that I've written many posts about it. You may find a list of all of them here.
Chichen Itza is an ancient city in the Yucatan Peninsula that was once a major Mayan capital. It is now a World Wonder and a UNESCO World Heritage Site. It's also one of the most popular tourist destinations in Mexico.
Highlights of a trip to Chichen Itza include the iconic El Castillo or the Pyramid of Kukulkan, the Temple of Warriors, a huge ball court, the Temple of Skulls, and a sacred cenote. You can easily add Cenote Ik Kil to your Chichen Itza day trip because both of them are super close.
Plan your visit to the ruins early in the morning to catch the monuments in the rising sun's rays. You'll also be able to dodge the crowds and the heat. Get early access to Chichen Itza here.
If you are looking for a fab Chichen Itza tour from Cancun, then check out this one. It has some rave reviews and is one of the most popular ones in the market.
Get wowed by the picturesque ruins of Tulum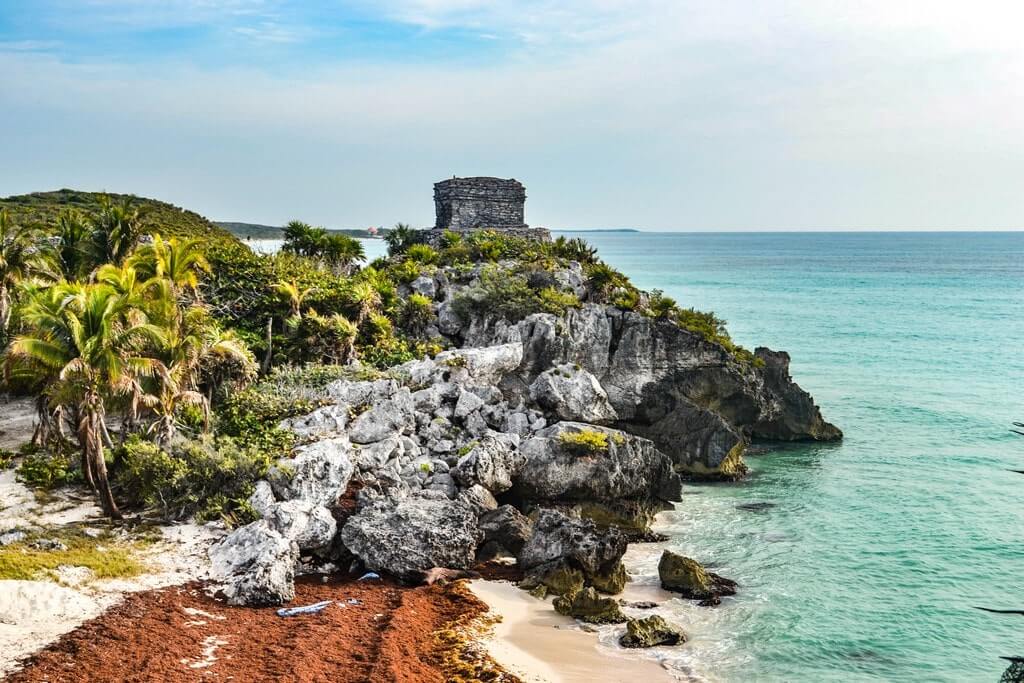 Nothing can be more dramatic than the location of ancient Mayan ruins of Tulum perched on a bluff by the Caribbean Sea.
Tulum is a beautiful beachside town with lots of amazing things to do including a visit to the cliffside ruins. The ancient city was a fort town that doubled up as a port. Lots of good exchanged hands here – cotton, metal, and food.
The ruins of Tulum are not as majestic and massive as the ones in Chichen Itza. Yet, they have a unique appeal about themselves.
For instance, the main pyramid at Tulum (or the El Castillo) is believed to have served the purpose of a lighthouse. The Temple of Frescoes is one of the very few buildings that still possesses a colorful mural painting. Plus, the archaeological site's stunning location by a beach makes it one of the best places to visit in Mexico.
On this popular, full-day, archaeological tour, you'll explore the stunning historical sites of Tulum and Coba and learn a lot about Mayan culture and traditions.
Ride a hot air balloon over Teotihuacan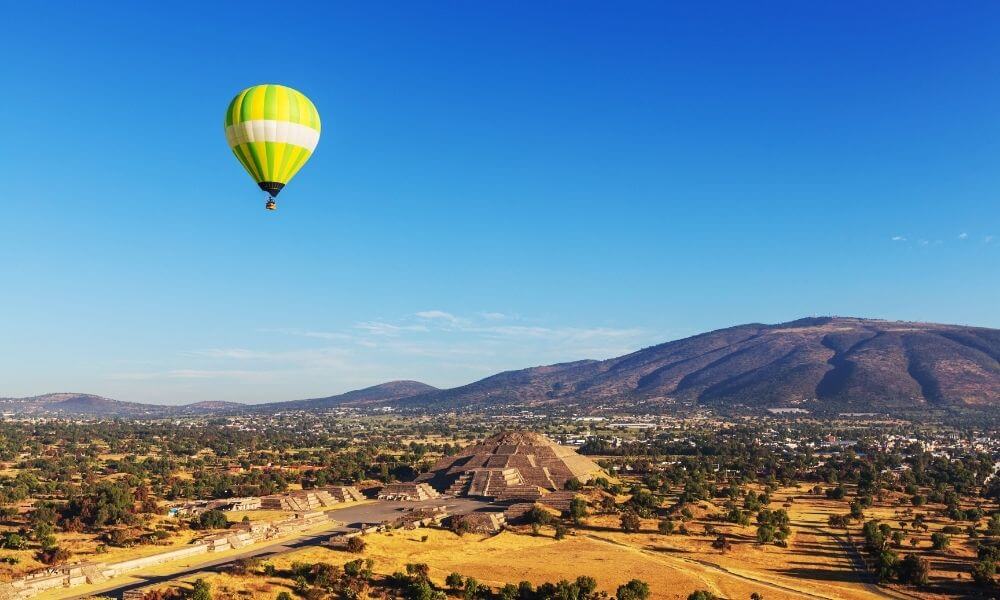 One of the most amazing things to do in Mexico is to visit the pyramids of Teotihuacan. Perhaps the most magical way to do it is to take a hot air balloon ride over these colossal pyramids.
The historical site of Teotihuacan is more than 2000 years old and steeped in history. It is home to two massive Mexican pyramids, those of the Sun and the Moon, and a smaller one of the Feathered Serpent. There are several other smaller structures including the Palace of Butterflies and niches decorated with ancient Teotihuacan murals.
It is simply magical to fly over the cluster of ruins and pyramids as early morning rays of the sun bathe the monuments in an ethereal glow. Following it up with a walking tour of the site is a deeply enriching experience.
Peel layers of history at Mexico City's Historic Center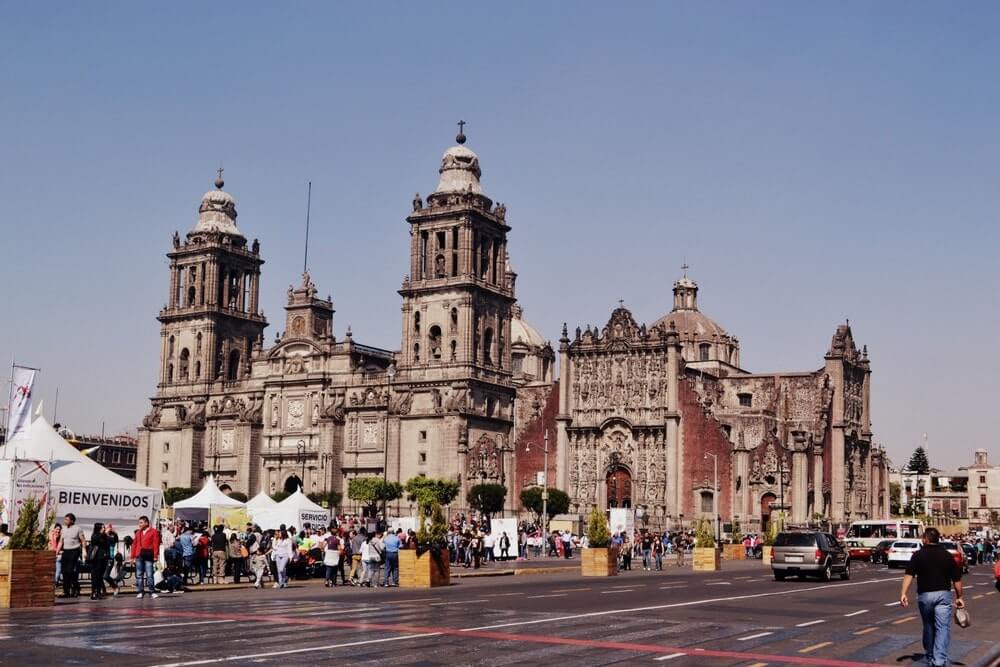 The Historic Center is the throbbing heart of Mexico City. It is a UNESCO World Heritage Site that is more than 700 years old and has multiple layers of history hidden underneath.
Let's start at the beginning (around 1325 CE) when the Aztecs decided to build their sprawling capital city right here in Downtown Mexico City. It was called Tenochtitlan and was home to one of the most impressive double-pyramid temples of the Aztec times. You can still see the ruins of Tenochtitlan today because this is one of the most important Aztec ruins in Mexico City.
Next came the Spanish conquistadors who razed Tenochtitlan to ground and built a new capital city over it. You can still see stunning examples of colonial architecture in the area. The Metropolitan Cathedral, the National Palace, and the Postal Palace are all great examples.
After Mexican independence, the center became the spot for rapid growth and development. Therefore, here, you'll see that tall skyscrapers such as Torre Latino Americana rub shoulders with colonial facades. Taking a walk through this historic center is like peeling different layers of Mexican history, right from the time of the Aztecs.
Museum hop in Mexico City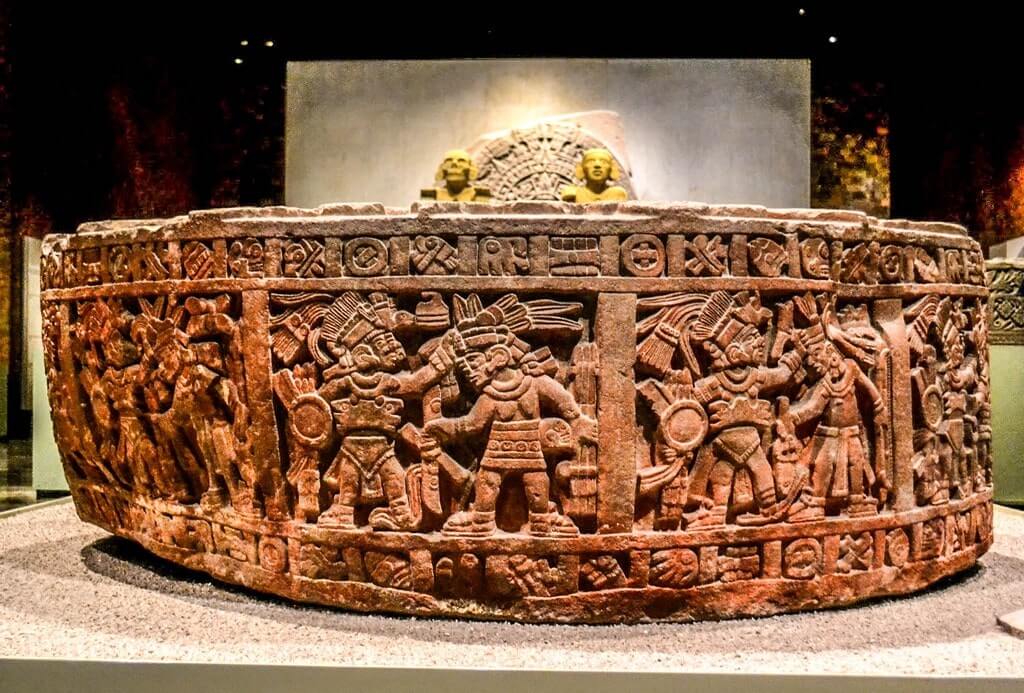 Do you know that Mexico City has one of the largest collection of museums in the world? It has more than 180 museums, many of which are very important landmarks in Mexico City.
When you are in the museum capital of the world, you cannot miss hopping through some of the most amazing galleries.
Be sure to step into the colossal National Museum of Anthropology. It has some of the best artefacts from the Pre-Hispanic era of Mexico's history. Here you will learn all about the history of ancient Mesoamerican civilization such as those of Mayans, Toltecs, and Aztecs.
Palacio de Bella Artes is one of the finest buildings in Mexico City's historic center and home to a swathe of interesting Diego Rivera murals. However, the most stunning Rivera mural is located at the National Palace. The mural is called "History of Mexico".
Some of the other iconic art galleries include MUNAL, Diego Rivera Mural Museum, and of course, the Blue House which was once home to the famous Frida Kahlo.
Celebrate Day of the Dead in Oaxaca
Recommended by Shelley of Travel Mexico Solo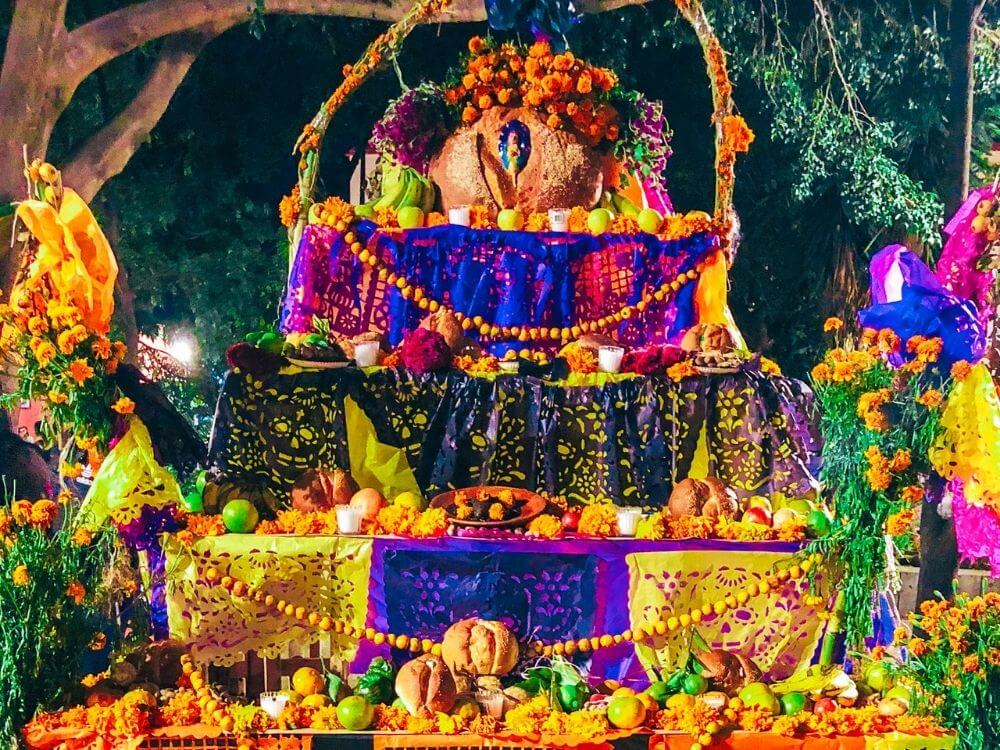 Celebrating Day of the Dead in Oaxaca, Mexico is a bucket list travel experience for so many. You'll find festive Día de Muertos celebrations in various Mexico states and cities, but in some places, the two-day holiday is a full-blown festival.
Among the best places in Mexico to experience the cultural aspects of Día de Muertos is Oaxaca City, the capital of Oaxaca state. There's also a large Day of the Dead parade in Mexico City, for a simpler celebration.
Day of the Dead takes place on November 1-2, though many visitors arrive in Oaxaca City a few days earlier to watch the town prepare for the holiday. As Día de Muertos envelopes this entire city, locals begin decorating the town 7-10 days prior.
Besides festive decorations, marigold flowers and elaborate ofrendas (altars) all over town, Dia de Muertos is an important holiday in Mexico. Day of the Dead is a time to remember our departed friends and family members, but also to celebrate with them when their spirits return to Earth during the holiday.
While undeniably a holiday about death, Day of the Dead is also a festive time. During Day of the Dead, you can expect to see comparsas (parades), beautifully-decorated cemeteries and altars, lively street parties, and much more.
Loving our Mexico bucket list? Save it for later!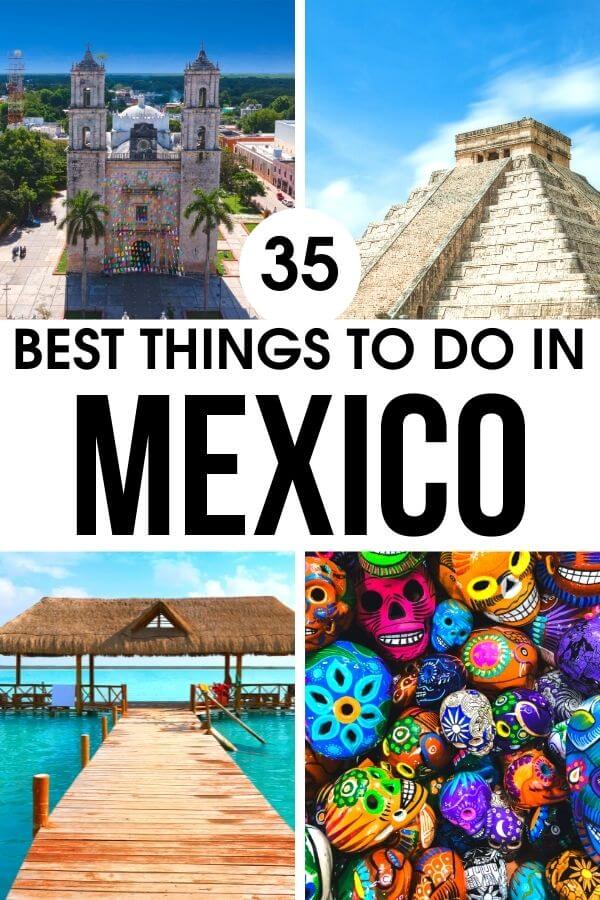 Try surfing in Sayulita
Recommended by Nina of Where in the World is Nina?
Sayulita's beaches are simply spectacular! There are four beaches within walking distance from the town's center. Malpaso and Carricitos are the furthest and both of these require a bit of a walk but it's worth it. You'll be sure to have these beaches almost to yourself!
The two other beaches of Sayulita are Los Muertos, and then Sayulita Beach, the main beach to be at.
Sayulita beach is a stunning stretch of shoreline that goes for about two miles. The best thing to do here is chill with a drink in hand or try your hand at surfing.
If you want to practice your surfing skills, Sayulita beach is the place to do it. It has gentle rollers and rarely gets anything monstrous rolling through. It's a beach break too making it a perfect place to take to the waves.
You'll find Sayulita Surf School's little beach hut right on the sand and they are a good shot for surfboard rentals or surf classes. Surfing in Sayulita has become quite the best Mexican experience and it's not much of a secret so it's recommended to really keep track of the tides and try to come when they are rolling through first thing in the morning.
Unfortunately, while the beach is nice and long, there are only good and safe waves in the little main bay area of Sayulita. It makes it pretty convenient as it's the closest to town but sometimes the waves can get a bit crowded.
Buy and learn about Talavera pottery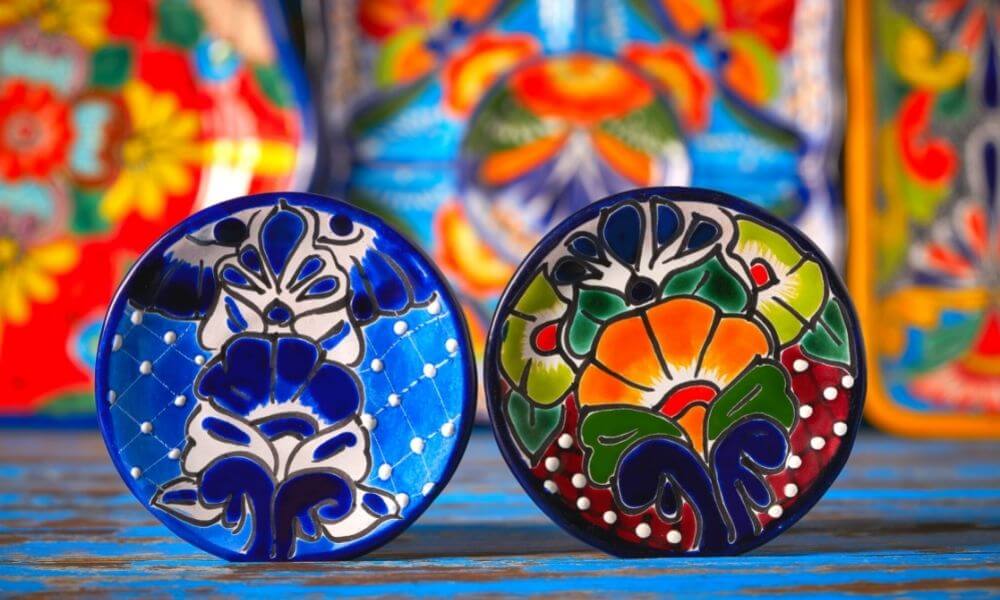 Visit Puebla to learn more about Talavera pottery, a decorative style that blends classic Spanish pottery from Talavera de la Reina in Spain with Puebla's precious local clay to create a stunning result.
In Puebla, you'll have the opportunity to attend Talavera workshops or just visit some authentic Talavera production houses.
Uniarte Talavera and Talavera de la Reyna are some of the most popular places to visit. Wherever you go, you'll have a stunning piece of local art to take home as a souvenir.
Puebla is not too far from Mexico City (just a couple of hours away). Therefore, it makes for an amazing day trip destination from the Mexican Capital.
Stroll through the Magical Town of Valladolid
Valladolid is one Mexico's pueblo magicos or the magical towns.
It is a small town that is filled with colorful streets, colonial churches, and friendly locals. What's better is that Valladolid makes for the perfect springboard for day trips to Chichen Itza, Ek Balam, and Cenote Ik Kil.
Some of the best things to do in Valladolid are visiting the impressive Cathedral of San Servacio, walking down Calzada de Los Frailes, and trying some authentic Yucatan dishes at Bazar Municipal.
A good idea is to spend a couple of days in Valladolid, explore the town, and use it as a base for day trips to Chichen Itza and Ek Balam.
However, if you are short on time, you can do it as a day tour from Cancun. This highly-rated guided tour on Get Your Guide combines Chichen Itza, Valladolid, and Cenote Samaal and is quite popular among travelers.
Hop through Mayan ruins in Yucatan
Mexico's Yucatan Peninsula is full of ancient Mayan ruins. If you are a history buff, you'll love hopping through these intriguing Mayan pyramids in Yucatan.
The Temple of Kukulkan at Chichen Itza is one of the most famous pyramids in Mexico. However, that is not the only one you should be checking out.
The Nohoch Mul Pyramid at Coba is definitely an impressive one. It is super tall and still open to climbing though you may have to be a little careful about that.
Yet another magnificent pyramid is the Pyramid of Magician in Uxmal. Built in traditional Puuc style architecture, it is one of Mexico's lesser-known UNESCO World Heritage Sites.
You'll find the tallest pyramid in Yucatan within the Calakmul Biosphere Reserve in the state of Campeche. Apart from being a world heritage site, this place is filled with exotic flora and fauna – the perfect Mexican getaway for nature lovers.
Check out street art in Holbox
Recommended by Paulina of Ukeveryday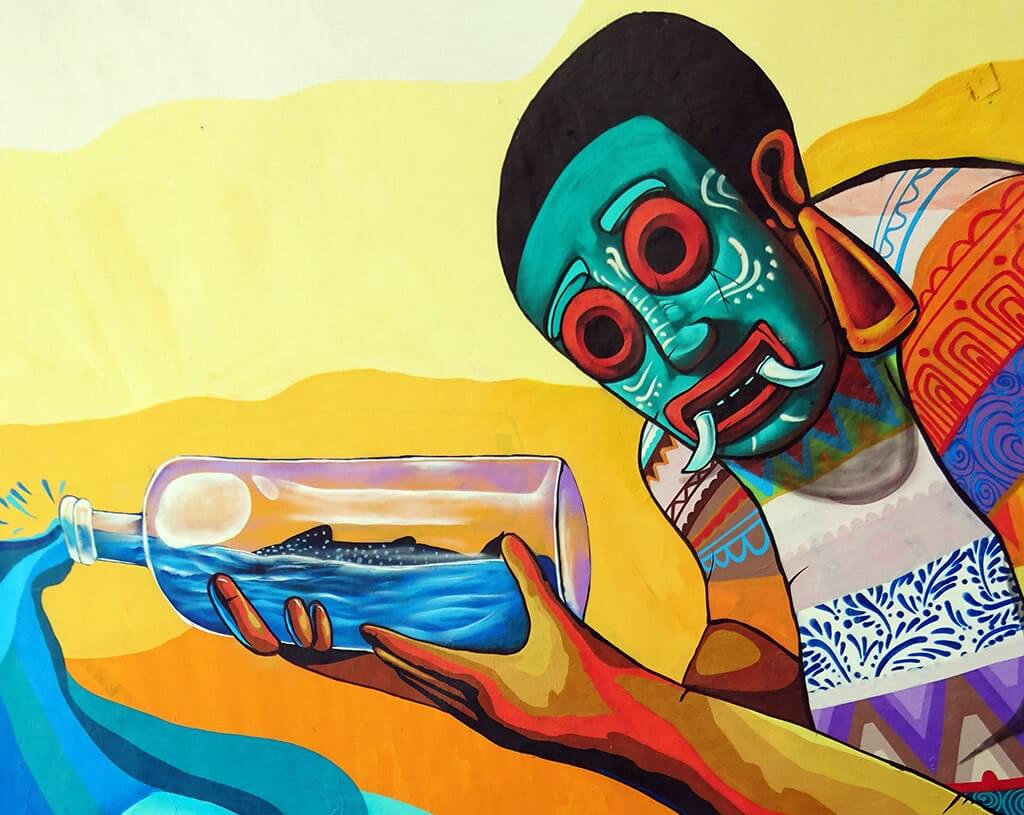 If you are looking for one of the most colorful places to visit in Mexico, visit Isla Holbox.
The street art on this tiny island became famous in 2014, when Mexico's International Public Art Festival came to Holbox. You can admire beautiful murals of well-known artists such as Labrona, Curiot & J. Bootkin and many more!
Searching for those incredible street arts in Holbox is a fun activity to do in Mexico.
The most impressive are paintings of people so make sure to wander around the sandy streets of Holbox to find them! Also, Holbox Central Park is a great place to visit as it is one of the biggest and most colorful arts on the island.
Holbox street art will impress you in every corner of this beautiful location. Artists from all over the world painted so many walls on this small island. You can see a lot of inspiration from Holbox in their artworks. Whether it is a crocodile from Nature Reserve or a fisherman and a beautiful sunset in Holbox, the street art will tell you all about the island.
Soak in the sun at Cancun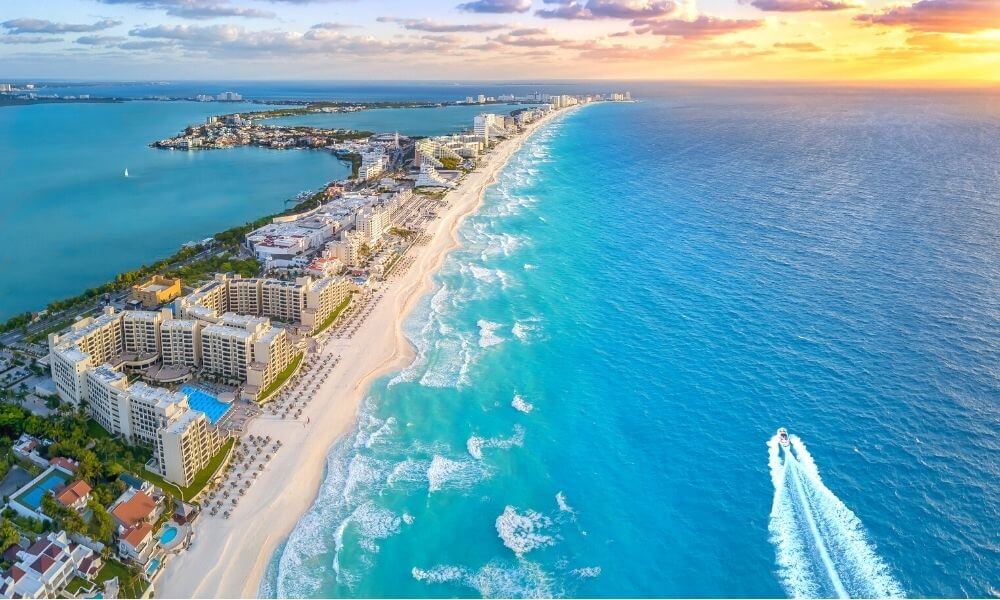 Looking for some fun stuff in Mexico? Head to the gorgeous beaches of Cancun.
Cancun is home to some of the most stunning beaches on the Caribbean Coast. A couple of the most popular ones are Playa Delfines and Playa Chac Mool.
Head to the Cancun hotel zone if you are looking for a relaxing holiday. It has some of the most spectacular beaches in the world lined by highly-rated, all-inclusive resorts. Here, you'll find huge shopping malls, waterfront restaurants, and a totally vibrant nightlife.
If you are not really a beach person, don't worry. There's no dearth of interesting things to do in Cancun. For instance, you can head to one of several Mayan ruins in Cancun, visit the Mayan Museum, day trip to Sian Kaan Biosphere Reserve or take a gander around Mercado 28.
Try authentic Yucatan food in Merida
Recommended by Shelley of Travel To Merida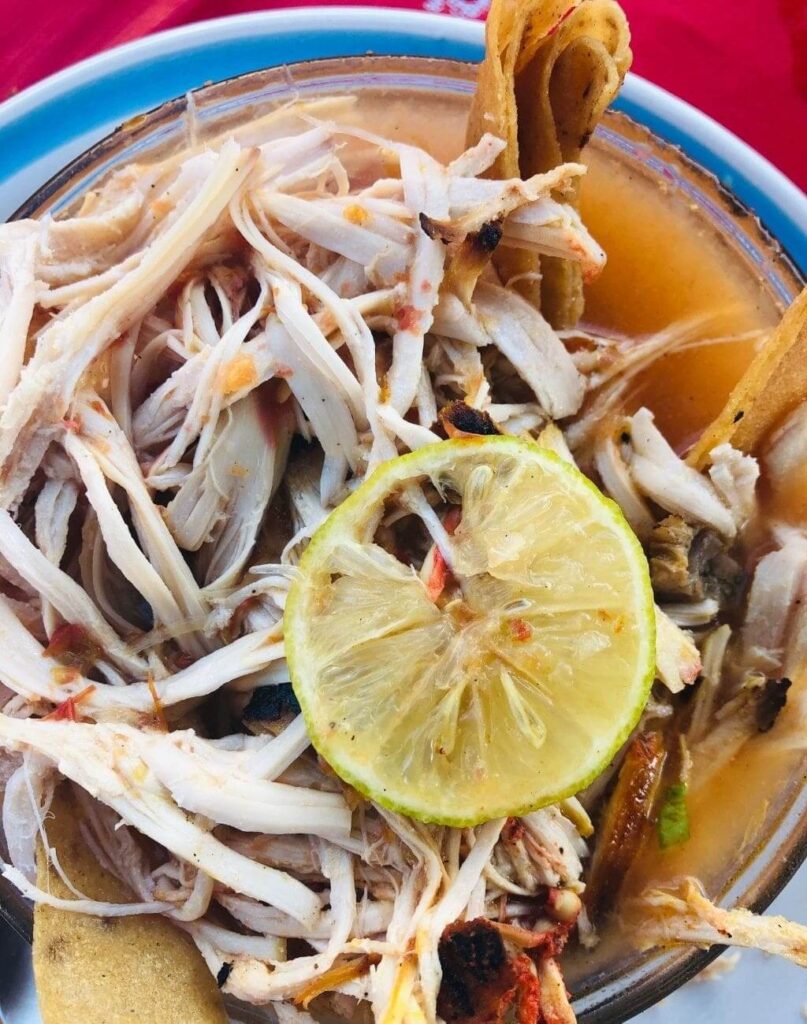 Tacos and Mexico go together like peanut butter and jelly, but there's much more to Mexican food than just tacos. When you travel to Mexico, you soon realize there's regional cuisines that you never knew existed!
In the Yucatan Peninsula, you'll want to try traditional Yucatan foods. The Yucatan has some of the most popular travel destinations, like Cancun, Tulum, and Playa del Carmen, but the best place to try authentic Yucatan food is in Merida.
Merida is known as the Cultural Capital of the Yucatan, so it offers a much more authentic experience than places like Cancun. From street foods to eating in restaurants, foodie travelers will want to put Merida on their list of places to visit in Mexico — if only to try the foods!
Among the best Yucatan foods, cochinita pibil is the most popular. It is a suckling pig that's marinated in local fruits and spices, like sour orange and axiote, then slow roasted underground. You can eat it on its own, in a taco, or in a panucho or salbute, two variations on a traditional tortilla.
Vegetarians won't want to miss papadzules, egg enchiladas in pepita sauce, and kibis, a vegetarian version of Lebanese kibbeh. There's also poc chuc (grilled pork), sopa de lima (lime soup), marquesitas (crepes), and more.
Take a Mexican cooking class
Recommended by Katie of Two Wandering Soles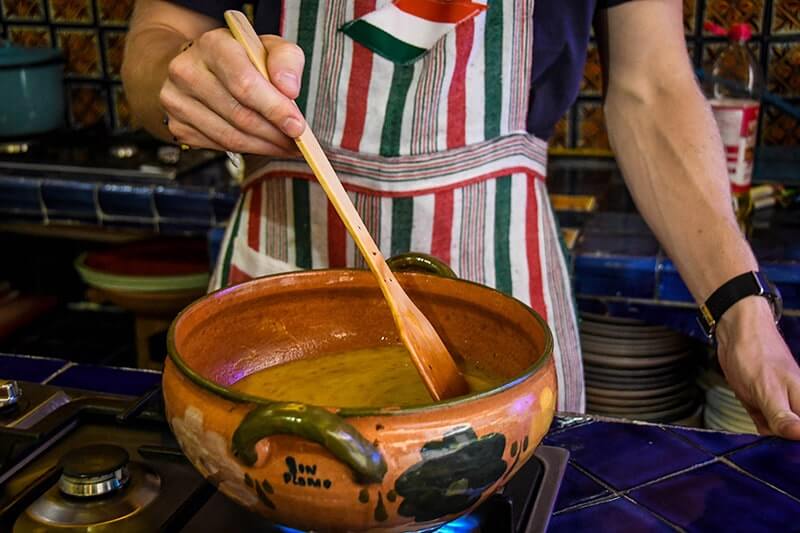 With so much amazing food in Mexico, sampling the local cuisine is a must. If you're a foodie and want to dive deeper into traditional Mexican dishes, there's no better experience than taking a cooking class. You'll learn that there's far more to this complex cuisine than tacos and guacamole (even though they are both delicious!).
Mexican cuisine is as diverse as the country – from Yucatecan dishes that feature ingredients like turkey and pumpkin to complex Oaxacan moles, each region of the country has specialties to be explored. With such diversity, you could take cooking classes all over the country and have completely different experiences at each.
Most cooking classes begin with a tour of a local market, showcasing regional staples. Depending on the type of class, you may even be invited into a local's home to have the cooking lesson.
Preparing local cuisine from scratch with the help of a local in their home is a priceless travel experience. Plus, enjoying the meal together at the end of class will be a highlight of your trip to Mexico. Taking home recipes and the skills to recreate your favorite Mexican dishes is a souvenir that keeps on giving!
Here are a couple of Mexican cooking classes that you're gonna love.
Head to the Yellow City of Izamal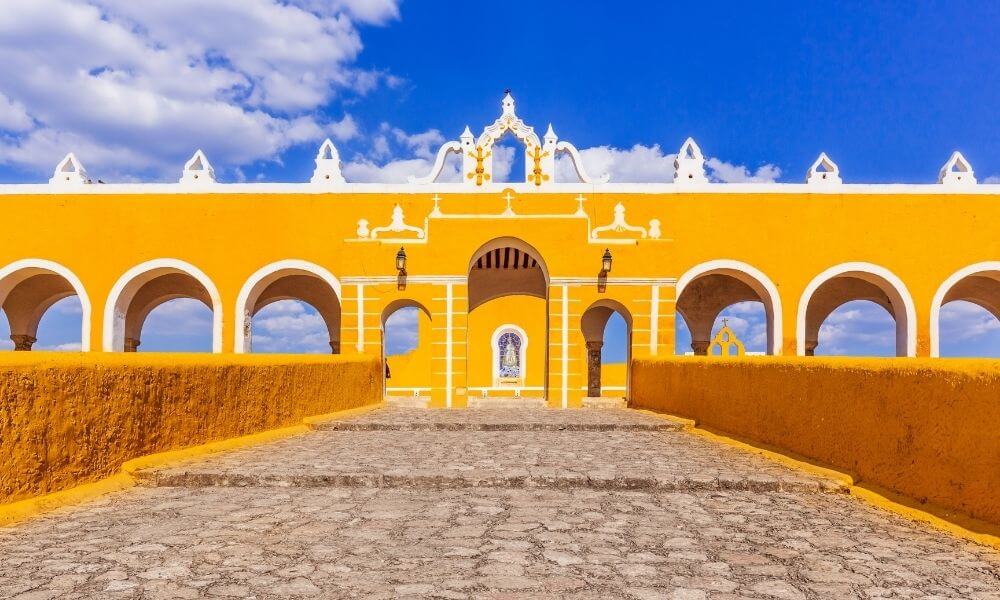 Izamal, often dubbed as the Yellow City of Yucatan, is incredibly photogenic. That's why, it is such a wonderful place to visit in Mexico.
It is almost as if the entire town is painted yellow. A bright, vibrant yellow that makes you happy. The yellow coupled with the city's colonial architecture makes it one of the most beautiful places in Mexico's Yucatan Peninsula. Also, one of the reasons why this small town is a Mexican pueblo magico.
When in Izamal, do not the miss the historical and really-yellow Convent of San Antonio de Padua.
In the city center, you'll find the ruins of a Mayan pyramid that is still open to climbing. It is called the Kinich Kakmo and gives you stunning views of Izamal and beyond.
Visit the Lagoon of Seven Colors in Bacalar
Recommended by Daria of The Discovery Nut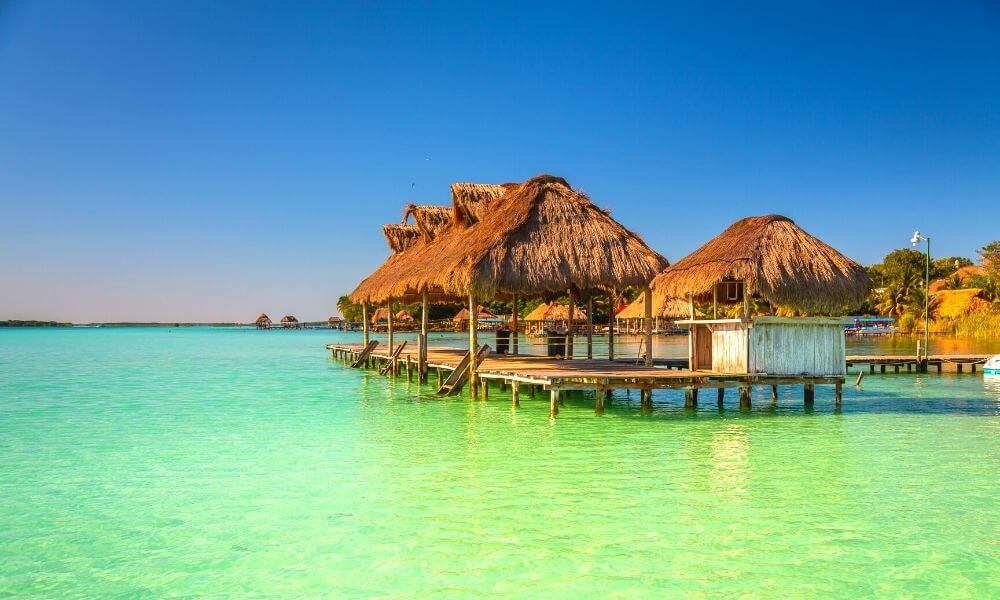 Located off the beaten tourist track, Bacalar is one of the best things to do in Mexico for nature lovers.
Bacalar is home to an incredible Bacalar lagoon aka the lagoon of seven colors that boasts beautiful shades of blue thanks to various levels of depth in different areas.
Many travelers come to Bacalar because of the lagoon and stay for the atmosphere because Bacalar offers a wonderful tranquil environment and some of the most incredible landscapes in Mexico.
Whether you want to take a sail boat tour of the lagoon, kayak or jump in the water from one of the balnearios (or wooden decks), there are plenty of activities in Bacalar to keep you busy for a couple of days.
Bacalar is also a great place for budget travelers because unlike other popular destinations in the region, it has lower prices on food, tours and accommodations. There are plenty of budget hotels in Bacalar where you can spend a few nights without breaking your bank.
Need to run now? Pin this Mexico must-do guide for later!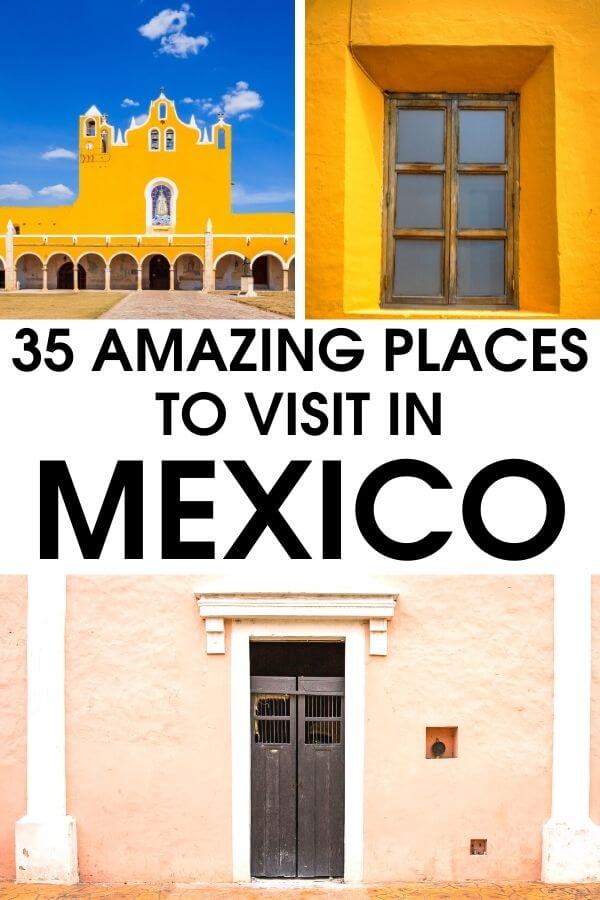 Do a bike tour of Coyoacán
Recommended by Faith of 3 Tickets Please
There is no better way to see the historic Mexico City neighborhood of Coyoacán than on two wheels. Biking in this historical neighborhood allows you to slow down and take in the neighborhood's parks, cobblestone streets, historic sights and the art of Frida Kahlo.
The neighborhood is certainly best known for Frida Kahlo's Blue House. While tourists can navigate it on their own, the Airbnb tour, "Frida VIP-skip the line + Bikes & Churros," gives the best of this neighborhood, including lots of yummy eats and local history. Oh, and one of the best perks of the tour, as the name suggests, is that you get to skip the line and go right into Frida's Blue House, which during busy times often stretches around the block.
The three hour bike tour in Mexico City which includes your bike rental, tour guide, churros and cup of atole, lunch of tostada and aguas frescas and entrance to the museum, without the line, is $63.
Can you do it cheaper? Sure. But without the tour, will you leave this beautiful neighborhood with a new understanding of its history, a sampling of its most delicious local foods and hours saved from standing in line? Probably not.
Experience the Rhythms of the Night show at Puerto Vallarta
Recommended by Dan and Bailey of Destinationless Travel
The Rhythms of the Night show is one of the best things to do in Puerto Vallarta. This cultural show is a performance that tells the story of the Mayan people through dance, song, and difficult acrobats.
The evening expereince begins with a boat ride out to Las Caletas from Puerto Vallarta while you enjoy an open bar and snacks. Once on the beach, you'll walk along a fire-lit boardwalk that truly feels like you're on Survivor. Then the show begins.
For over 1 hour, you'll watch an entertaining show by some very talented performers. In fact, the Rhythms of the Night show was created by one of the cofounders of Cirque de Soleil! The choreography is world-class, and the performers are a mix of locals and internationals.
After the show, you'll get to enjoy a candlelit dinner at one of the restaurants at the beach with a huge buffet of delicious food (this is your typical buffet!) Even after dinner, the show isn't over. On the journey back on the boat, there is another performance by the crew, which is really entertaining.
Booking the Rhythms of the Night show is easily done online. There is also an option to add all-inclusive drinks which cost an extra $10 USD and can be paid at the port before boarding. Upgrades to VIP can also be booked beforehand.
The Rhythms of the Night show is without a doubt one of the best things to do in Mexico and a cultural experience you'll never forget!
Do a mezcal tour in Oaxaca
Recommended by Kristel and Gabriel of Chef Travel Guide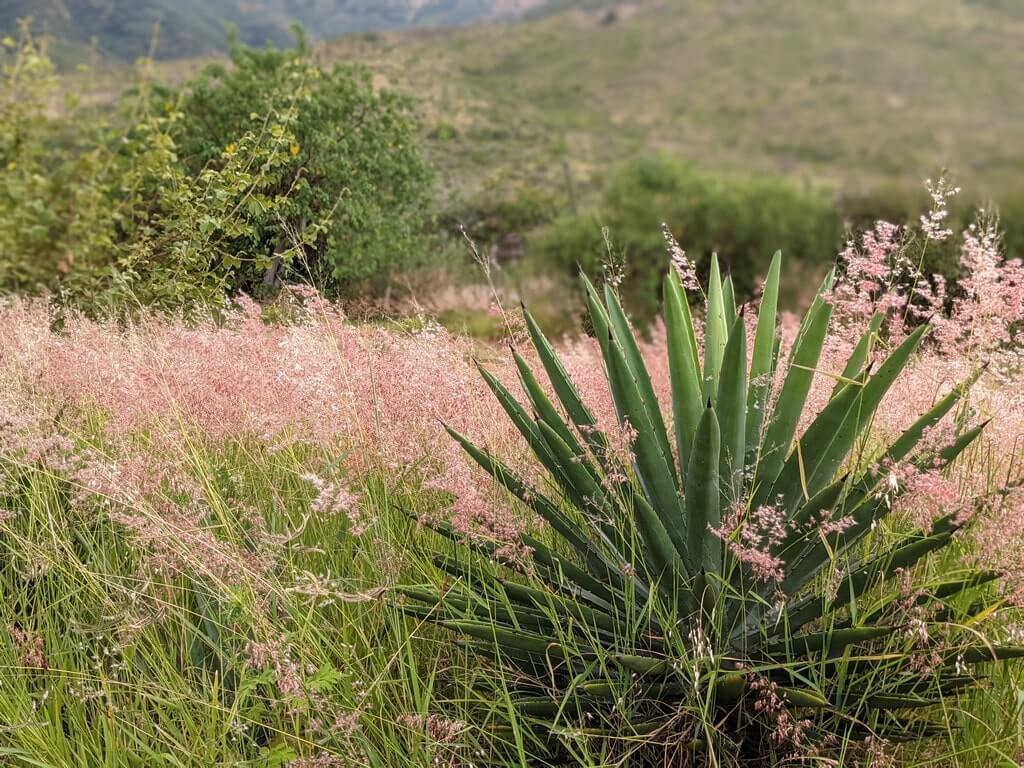 Although Oaxaca is known as the culinary heart of Mexico, it is also famous for producing the best Mezcal in the country. These traditional spirits are served by mixologists and liquor experts across the globe.
When visiting Oaxaca, make it a priority to book an experience where you will visit a mezcal palenque (distillery). You will travel to one of these small family-owned and operated farms where you will get to experience how mezcal is produced from the agave plant all the way to the bottle.
Hike the rolling hills taking in the beautiful vistas as you hunt for wild agave plants, identifying them along the way. Learn about the connectivity of the farm and the relationship between the crops, the agave, the family, and their animals, and how each part is integral in sustaining the heritage of mezcal.
Lastly, you will learn about the techniques used to ferment and distill mezcal the ancestral way using earthen ovens and clay stills. Don't worry, you will get to sample mezcal as you go and will end the day getting to taste through all of the mezcal varieties produced at the palenque.
Experience the unique culture of San Juan Chamula
Recommended by Claudia of My Adventures Across The World
San Juan Chamula is a lovely small town in the heart of Chiapas, an easy drive from San Cristobal de las Casas. What makes it an unmissable place to visit isn't just the pretty architecture and the beautiful setting in the highlands of Chiapas, but the interesting traditions that see a fabulous, unique mix of Catholicism with ancestral Mayan rituals.
The majority of people living in San Juan Chamula are Tzotzil Maya. They follow a traditional lifestyle and wear traditional clothes. The town is interesting to explore. There is a small market in the central square, an abandoned church and a cemetery right by it where you can already spot the signs of local traditions.
For a truly unique experience, make sure to visit the main church. Photos are absolutely prohibited, but you can soak in the atmosphere and take in the fragrance of pine needles scattered along the floor. The church is the best place to get an understanding of the intricate combination of Mayan rituals and Christian beliefs. Rituals take place on a regular basis.
If you have a car, you can visit San Juan Chamula independently. However, to get a better understanding of local customs you are better off visiting with a guide. Tours depart regularly from San Cristobal.
Here's a great tour from San Cristobal that gives you a peek into the lives and traditions of the Tzotzil Mayan community.
Snorkel with whale sharks
Recommended by Cynthia of Travel Your Memories
No matter what your Mexico budget is, one of the best things to do in Mexico is snorkeling with whale sharks. This activity can best be done at Isla Holbox.
The best time to snorkel with whale sharks is from May to September. This activity is only offered during this period because in this period the whale sharks are present in large numbers. In the months of June, July, and August you are almost 100% sure of seeing these animals!
The tour lasts about 3 hours. During the tour, the guide explains how these gentle animals live. It is truly a special experience to swim with the whale sharks in their environment and to see for yourself how big and friendly they are.
After everyone has entered the water twice, you will travel back to land and the tour will end. Certainly, the best activity that you can do in Mexico is to have a special encounter with a wild animal.
Do the thrilling Copper Canyon train ride
Recommended by Dan of Latin America Backpacking
When looking for things to do in Mexico, you can't ignore the adventurous nature of the Copper Canyon in the state of Chihuahua in Northern Mexico.
This overland train adventure transports you from Los Mochis to Creel. As you glide through the wilderness and marvel at dizzying peaks, you are quickly reminded why this is one of the greatest attractions that Mexico has to offer.
Being four times larger than the Grand Canyon, you will have the chance to stop off at various towns including but not limited to: El Fuerte, Creel, Guachochi, and Barrancas. All the towns have something unique to offer with Creel being the most popular.
Also, meeting the indigenous Rarámuri tribe is by far one of the most significant cultural experiences you can have in this region. The Copper Canyon is great for camping too so however you choose to do this trip you will not be disappointed.
Swim in the cenotes of Yucatan
Recommended by Kriszti of She Wanders Abroad
Mexico is home to a wealth of activities and attractions. One of the most popular Mexican attractions are cenotes that you absolutely can't miss!
A cenote is a natural pit, sinkhole, or limestone cave that is usually open to the surface and often used for swimming. Many of these cenotes were sacred to the ancient Maya. Now, they provide excellent opportunities for swimming, diving, and snorkeling.
You'll find the highest concentration of Mexican cenotes in the Yucatan Peninsula.
Most of the best cenotes in Yucatan are located around Valladolid and Tulum. However, since there are over 6,000 cenotes in the peninsula, you'll find them basically everywhere.
Arguably, the most famous one is Cenote Suytun with its long pier floating above the water. Other must-visit cenotes include Cenote Oxman, Cenote Calavera and Gran Cenote.
When visiting the cenotes, it's important to keep in mind the following rules. First and foremost, you can't wear any sunscreen or insect repellent if you want to swim in the cenotes. In fact, taking a shower is mandatory before entering, this way you can help preserve the biodiversity of cenotes. You also need to stay away from touching the reeds, vines, and wildlife while swimming.
The most popular cenotes are usually well-developed with bathrooms and lockers. However, since they are usually located in the middle of nowhere or underground, there are no cell reception or credit card machines. Make sure to have cash with you!
Visit the epic waterfalls near Ciudad Valles in San Luis Potosí
Recommended by Carine of We Did It Our Way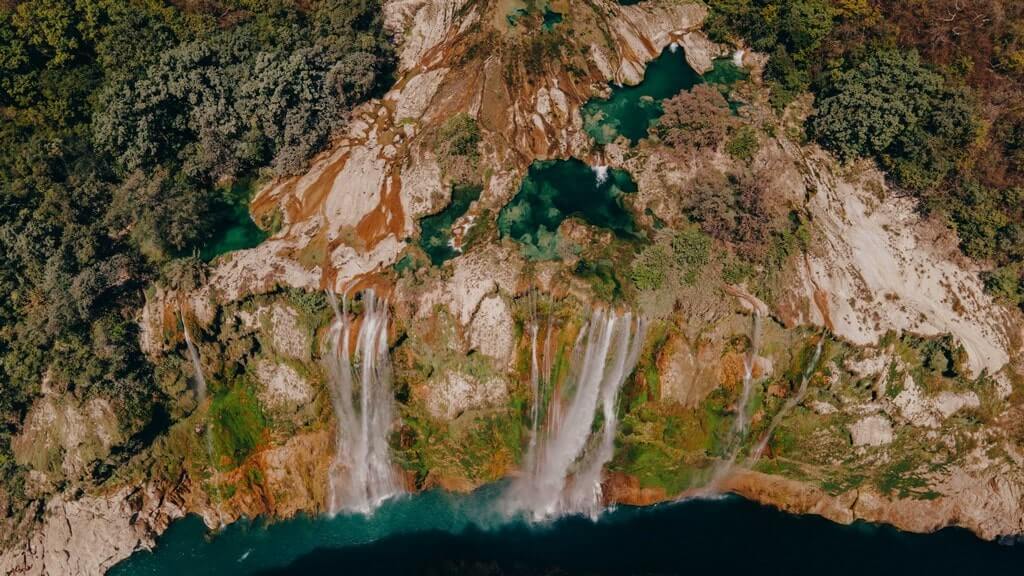 When you're in Mexico, one of the best things you can do is to visit the many epic waterfalls near Ciudad Valles. Located in the state of San Luis Potosí, Ciudad Valles is about an 8-hour drive from Mexico City, and a great destination to add if you're road tripping around the capital.
Although there is not much to do in Ciudad Valles, it's a great place to set up camp if you're looking to visit some of the most beautiful waterfalls in San Luis Potosí. Within a 2-hour driving radius, there are about 10 different waterfalls you can visit.
You can hike or take a boat to the tallest waterfall in San Luis Potosí, Tamul waterfall. Or visit the waterfalls near Tamasopo, like El Trampolin (a local hidden gem), Puente de Dios, Tamasopo Falls or Micos, if you are an adventure-junkie. You can also head a little more north and spend a day hopping between the Salto del Agua, El Meco and Minas Viejas waterfalls.
There are many multi-day tours available from Ciudad Valles that visit some of the falls. If not, we recommend renting a car to get around to them. This will allow you to spend as much time as you want at each fall, and visit them in the order you prefer.
Experience a Temazcal in Oaxaca
Recommended by Kate of Adventurous Kate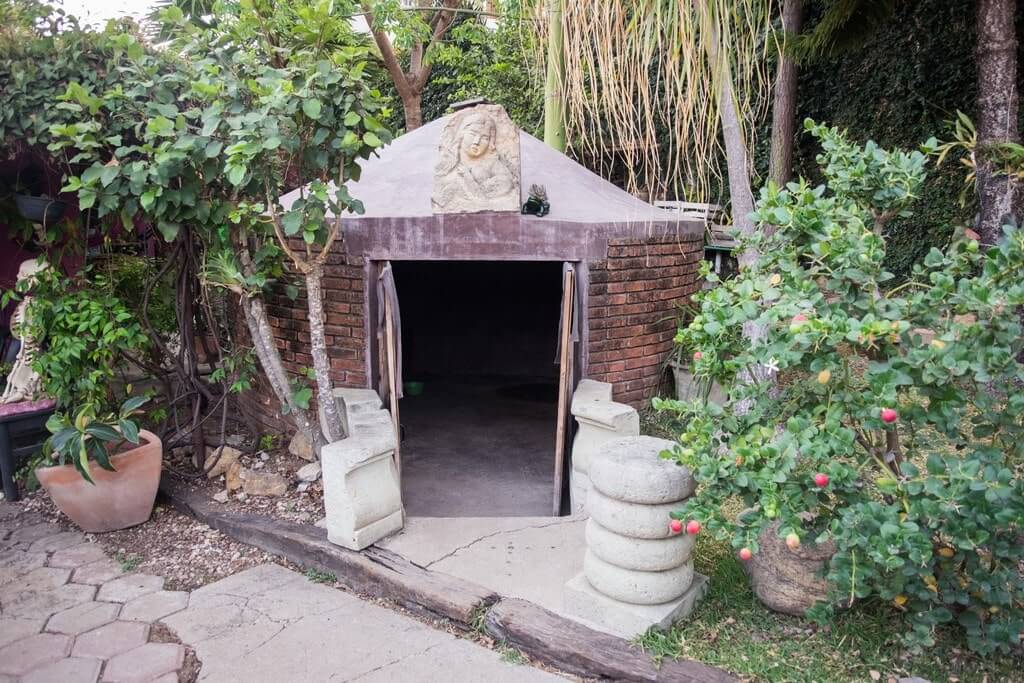 One of the best places to experience indigenous culture in Mexico is the city of Oaxaca, where locals incorporate centuries-old traditions into their daily lives.
One way to engage with indigenous culture respectfully is to experience a Temazcal, a Zapotec sweat lodge. Temazcals were used for health benefits in Oaxaca states.
Cevarium Temazcal, located just outside Oaxaca city, offers temazcal experiences to visitors. Throw on a bathing suit and duck your head as you enter the low doorway of the stone dome.
Osvelia and his wife run this business together, and Osvelia guides you through the stages. The room fills with heat, and you soak your body in orange juice, clay, mole, even chocolate, before getting into a cool herbal bath and listening to music. While it gets hot, Osvelia encourages you not to suffer, and to leave if it gets to be a bit too much.
Once it's over, you'll feel exhausted but exhilarated, like everything's a bit clearer. It's one of the best things to do in Oaxaca, along with tasting mezcal, eating your way through the markets, and people-watching on the Zócalo!
Visit the waterfalls of Chiapas
Recommended by Zoe of Zoe Goes Places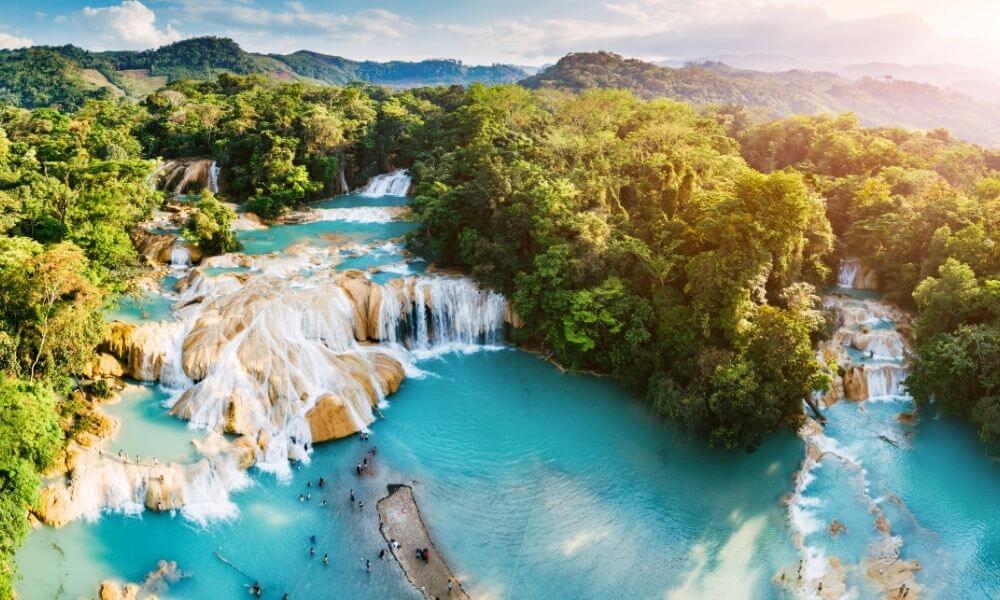 Amongst the tropical lands of Chiapas are plenty of stunning waterfalls ready for you to experience the power of nature. Visiting these waterfalls is a must-do activity in Mexico's southernmost state, and there's plenty for you to find.
Around the town of Palenque – most famous for its ancient ruins – are three popular and impressive waterfalls. Misol-Ha, Agua Azul and Roberto Barrios waterfalls are all reachable with one-day tours or public transport from Palenque. Each is special, at Misol-Ha you can walk behind the falls, Agua Azul has a stunning blue colour outside of the rainy season and Roberto Barrios is fantastic for swimming in.
In the heart of Chiapas, there are also the spectacular waterfalls at Cascadas El Chiflon near Comitan. These are perhaps the most impressive in Chiapas, with the main attraction of Cascada Velo de Novia being around 120 metres tall! Additionally, near Tuxtla Gutierrez is the beautiful Cascada El Chorreadero. With its underground river and cave system, it's perfect for those who love a splash of adventure in their day.
Whether you visit just one of these or all 5, you won't forget your time in Chiapas in a hurry.
Swim with the turtles of Akumal
Recommended by Karen of Outdoor Adventure Sampler
The green sea turtles in the Caribbean are a fascinating natural wonder. Snorkeling with these amazing creatures off the beach in of Akumal is one of the best outdoor adventures of the Yucatan peninsula. Akumal is located midway between Playa del Carmen and Tulum.
You can take a tour to swim with the sea turtles from Playa del Carmen or Tulum.
Or you can travel on your own to Akumal and go with one of the many turtle tour guides on the beach. They will provide you with snorkel gear and the required lifejacket. If you have your own snorkel gear, you can search for sea turtles in a marked off area near the beach.
The green sea turtles feed on the sea grass in the bay. They dive down to feed and surface for air. The guide will instruct the group on how to be respectful and not bother the turtles. To see these huge but gentle creatures in the wild is exhilarating. You will also be able to see some of the colorful fishes of the reef in Akumal Bay on your tour.
Do an architectural tour of Casa Luis Barragan
Recommended by Cecily of Groovy Mashed Potatoes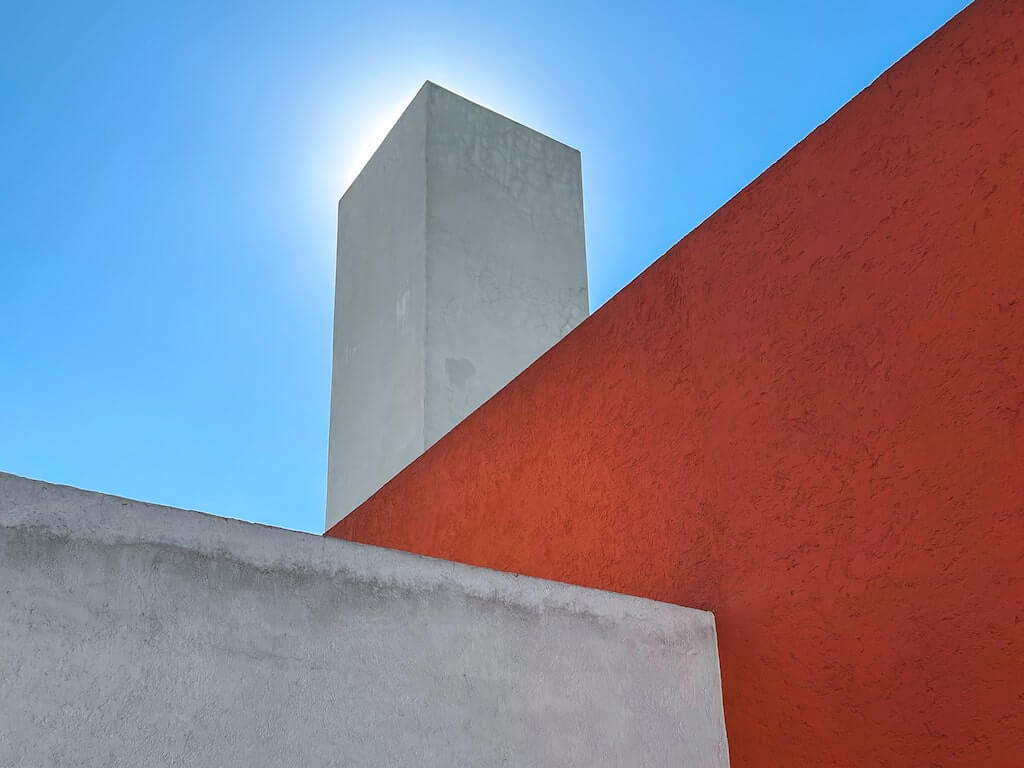 If you love architecture or interior design, you won't want to miss touring Casa Luis Barragan, the impressive residence of famous Mexican architect, Luis Barragan. The Pritzker Architecture prize winner is one of the most influential contemporary architects of all time.
In fact, his former home and workshop, Casa Luis Barragan, is the only private residence in Latin America listed as a UNESCO World Heritage Site.
You will be amazed walking through each room and with how Barragan's use of colors, lights and shadows stimulate your senses.
As one of the most sought-after tours in Mexico City, you will need to buy your tickets far in advance. They usually go on sale two weeks before your desired date and they get snatched up fast. Tickets cost 400 MXN (about $20 USD) per international guest.
Casa Luis Barragan is located in the colorful neighborhood of San Miguel Chapultepec, known for its up-and-coming art scene. You won't regret adding this incredible, informative tour to your Mexico City itinerary.
Visit the archaeological site of Monte Alban
Recommended by Lara of The Best Travel Gifts
Monte Albán is a beautiful Zapotec archaeological site near the city of Oaxaca. It's located on a mountain about 9 km away from the city and looks over the valley of Oaxaca. Besides the beautiful architecture with a stunning mountainous backdrop, the history of Monte Albán also makes it a worthwhile visit.
Monte Albán is a pre-Columbian site that dates back to 500 BC and served as the capital of the Zapotec society until around 500 AD. That's almost 1000 years of history!
Another reason to visit Monte Albán is the fact that you are still allowed to climb the structures.
Monte Albán is open every day from 8:00am to 4:30pm. A ticket costs 70 MXN (around 3.74$) and includes entry to the museum as well. There is also a small souvenir shop if you would like to bring home Mexican gifts.
The easiest way to get to Monte Albán is by taxi which costs around 100-150 MXN (5.40-8.00$), depending on your negotiation skills. A cheaper alternative are the tourists' shuttles that depart hourly from Hotel Rivera del Angel (50 MXN/2.80$ for a return ticket).
The cheapest option is the local bus to Alamos, which only costs 8 MXN (0.40$). From there it's a 45-minute hike to Monte Albán.
Visit a monarch butterfly biosphere reserve
Recommended by Nicole of Go Far Grow Close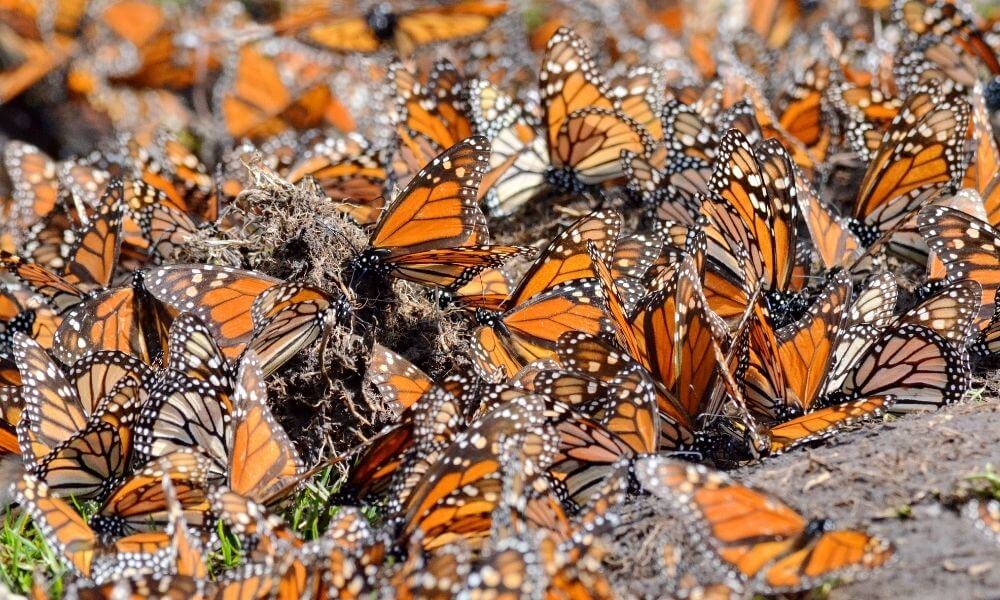 One of the most extraordinary experiences that you can have in Mexico is to visit one of the monarch butterfly colonies. One of the best is Piedra Herrada, located in the Monarch Butterfly Biosphere in the Oyamel forests of Mexico's central highlands. It is a Unesco World Heritage Site, 56,259 hectares (or 139,000 acres) and located 100 km north of Mexico City.
Every November, hundreds of millions of monarch butterflies fly from Canada and the United States to these Oyamel forests, and every April, they begin their journey back. During each migration, four successive generations of butterflies live and die. This natural phenomenon is viewed as the most remarkable demonstration of insect migration on the planet.
For $4 per person, visitors to Piedra Herrada can hike or for an additional $15, ride a horse with a guide to the top of the mountain where the butterflies reside. The hike is uphill but on a level path with a gentle slope that is enjoyed under a thick canopy of trees. It is only the last 100 ft. that sees more difficult terrain.
Once you reach the top, you are absolutely surrounded by hundreds of thousands, possibly millions, of monarch butterflies. There are so many they weigh down branches. Everywhere you look is orange and every step you take must be cautious lest you step on to these beautiful creatures. It is one of the most incredible natural wonders that you will ever have the privilege to see.
Head to Soccer Museum and Hall of Fame
Recommended by Vicky of Buddy The Traveling Monkey
One of the best things to do in Mexico is visit the Soccer Museum and Hall of Fame in the city of Pachuca. It's one of the top things to do in Pachuca since the city is considered the "Cradle of Mexican Soccer."
Pachuca was once a major mining hub and because of that, many English miners migrated to Pachuca in the early 1800s. They brought with them their love of soccer. The rest, as they say, is history.
The museum and Hall of Fame are inside a giant soccer ball. Next door is the World Soccer Interactive Center. Here, visitors will find games, ways to test their physical abilities, movies, and more.
Even if you're not a huge fan of soccer, both buildings are worth a visit. You'll have fun and learn some pretty interesting facts about the history of soccer in Mexico.
Admission is $5 per person and includes entrance into both buildings.
Experience rural Mexico in the villages of the Sierra Madre
Recommended by Carrie Ann of Should Be Cruising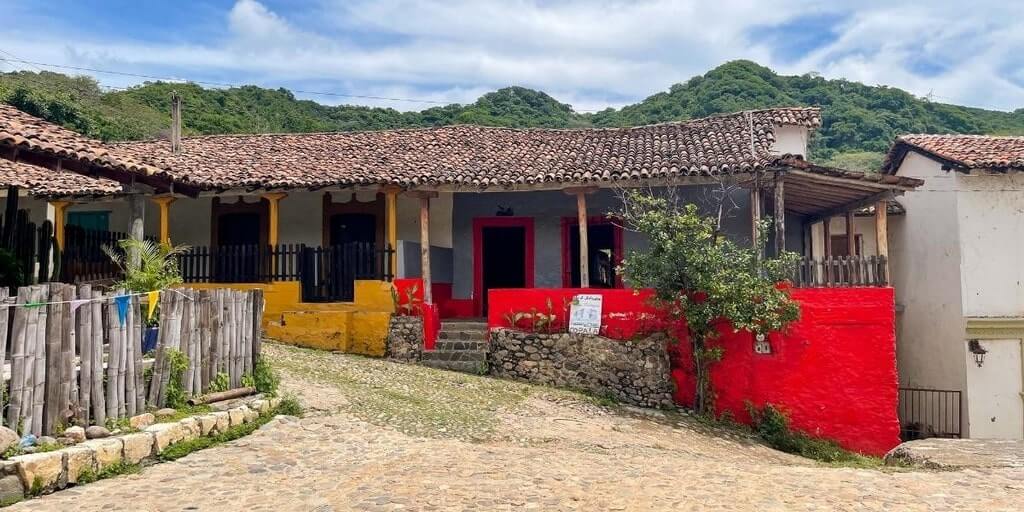 If you're planning a visit to Mazatlán, Sinaloa, consider leaving the bustling city on a day trip to the nearby villages of the Sierra Madre. Malpica, Concordia, and Copala are charming hamlets where you can experience a taste of small-town life in rural Mexico.
Less than an hour's drive from the city, the three villages feature brightly-painted traditional adobe homes and shops where you'll meet artisans creating handmade tiles, pottery, masks, and baked goods.
Concordia, the largest of the towns, has a lovely central square with a colonial-era church. The town is famous for its artisanal wooden furniture, and you'll find shops throughout the area offering various styles. Be sure to also try the leche quemada, a shaved ice drink that Concordia is known for.
Tiny Malpica is home to only 600 people, but its main street has a must-try bakery that's been handmaking specialty breads since 1960. If you're lucky, you might also meet an artisan who carries on the family tradition of making colorful tiles one by one on an antique press.
Copala is known for being a "ghost town", as many of its residents have left in search of work. But the beautiful village center features an imposing stone church (one of the oldest in Sinaloa), and a gallery and restaurant owned by a renowned leather craftsman.
Join a callejoneada in Guanajuato
Recommended by Janine of Janine in the World
Guanajuato is one of the dreamiest cities in Mexico. It's colorful, scenic, and packed with cultural experiences.
The city rose to prominence as a silver mining town and is now known as a center for arts. One of the best things to do in Guanajuato is to join a callejoneada, a musical history tour of the city.
For those unfamiliar, callejón is the Spanish word for "alley." Guanajuato City is known for its labyrinth of picturesque callejones that wind up all over the hills surrounding the center of town. Many of these narrow alleys lead to residences, but you'll also find restaurants, bars, historical buildings, and even peaceful hidden plazas and parks as you explore them.
When you join a callejoneada, you'll visit Guanajuato's most famous landmarks, wind through the callejones, and learn some of the city's most compelling legends along the way.
The tours are led by performers clad in 17th Century garb. They sing, play instruments, and share animated anecdotes along the way. Callejoneadas take place around 8 pm and last for about 2 hours. You can purchase tickets from vendors in the streets throughout Guanajuato– look for people dressed like court jesters! Tickets cost about $7 USD.
A callejoneada is a fun and interesting way to learn about the city of Guanajuato and they're sure to be entertaining. The tours are conducted in Spanish, but even if you don't speak the language, you're sure to enjoy this unique event!
Visit Las Coloradas or the Pink Lakes of Mexico
Recommended by Soumya of Travel Books Food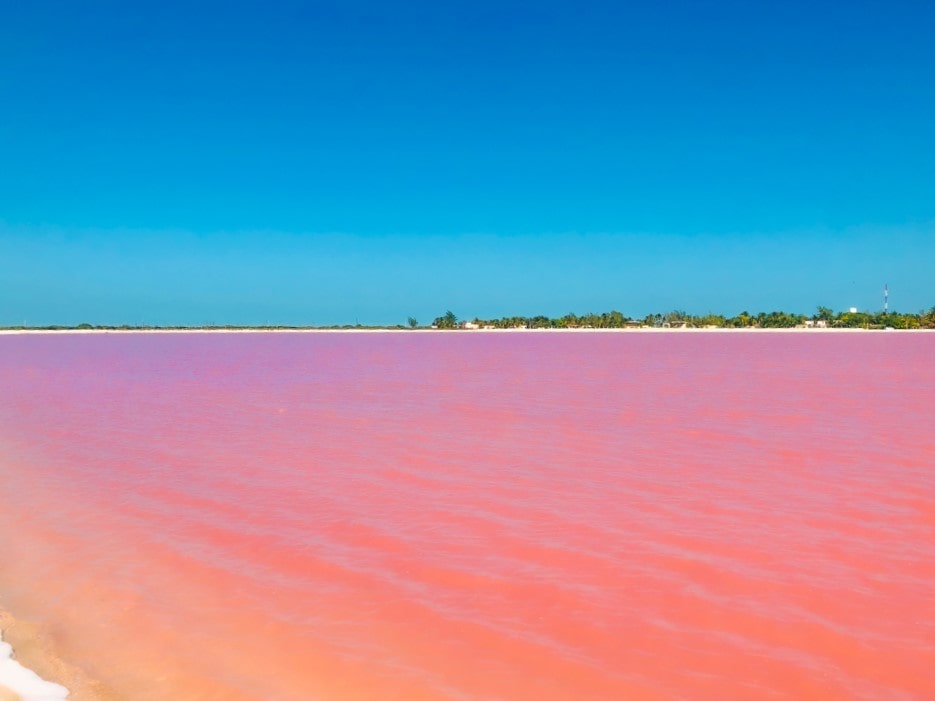 Visiting the Pink lakes of Mexico or Las Coloradas is definitely one of the most unique things to do in Mexico. Since it is located at the tip of the Yucatan peninsula and it is part of the Rio Lagartos Biosphere reserve, it is still further away from other beautiful destinations in Mexico.
Ironically, even though they are called the Pink lakes, they are in fact lagoons. There are many lagoons with colors running from a dull orange to magenta pink. In Spanish, Las Colorados means 'blush red'. These lakes get their unique color from the the planktons and algae that are used for salt production in these areas.
The easiest way is to drive to Las Coloradas from Valladolid which takes around 2 hours or from Cancun which takes around 3-4 hours. If you don't have the option to drive there, another option is to take a tour. Please note that the nearest town to stay is Rio Lagartos and there are a few stay options here. Public transportation is very limited in this area.
In addition to the pink lakes, you can venture out to watch the many birds in the biosphere reserve. Head out for a boat tour and spot numerous birds (including flamingoes in the season) and crocodiles. Post the boat tour, head out to the town of Rio Lagartos for a delicious lunch. Many tour companies also do a pit stop at Ek Balam caves / Cenote Xcanche.
Please note that you are no longer allowed to swim in these waters. Also no drones / cameras are allowed near the lakes. Only mobile phone cameras are allowed.
Explore the stucco sculptures of Ek Balam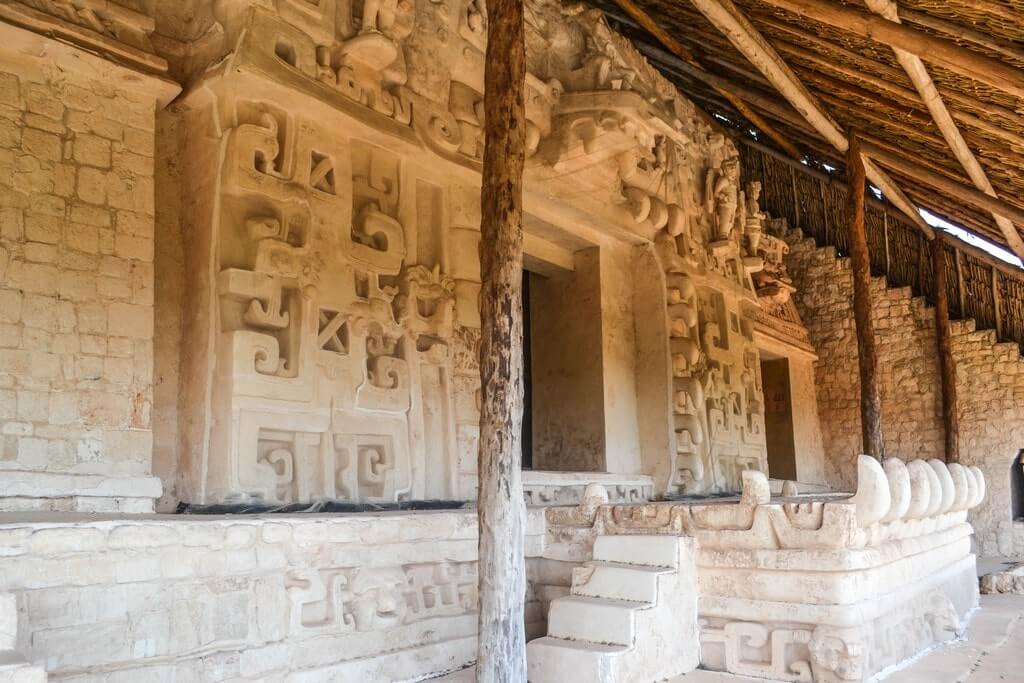 Ek Balam is a lesser-known Mayan ruin in Yucatan that is special in so many ways.
It is home to a tall pyramid that is still open to climbing (beware, some of the steps may be slippery). From the top of the pyramid, you get stunning views of the Yucatan Peninsula. People say, on clear days, you can even see the Pyramid of Coba at a distance.
Right next to the ruins, you'll find Ek Balam Cenote or Cenote Xcanche, which is one of the prettiest but least-crowded cenotes in the region.
Perhaps the most interesting bit about Ek Balam is the collection of stucco art that is present on-site. In the palapa-roofed rooms, on the main pyramid, you'll notice stucco figures like the ones shown in the picture above. The most intriguing is a big monster mouth which is probably a gateway to hell and the figures of winger warriors who could have been angels or supernatural beings.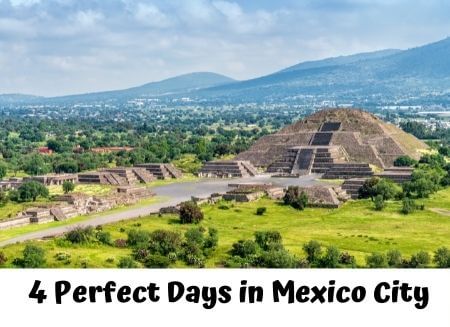 Loved this epic bucket list of things to do in Mexico? Pin it for later!