Last Updated on September 15, 2023 by Soumya
Traveling to Playa del Carmen for 3 days and wondering what to do? Need the best 3-day Playa del Carmen itinerary?
Your search ends here because Billy Read, a passionate traveler who has spent several weeks in the Yucatan, has helped us curate this perfect Playa del Carmen itinerary.
Playa del Carmen is one of the prettiest places to visit in Mexico's Yucatan Peninsula.
With palms swaying over white sand beaches, ancient Mayan ruins perched dramatically along the turquoise sea, and adventures hidden in the depths of cenotes and coral reefs, Playa del Carmen tops countless travelers' lists as the quintessential Mexican paradise.
Playa del Carmen truly has it all: postcard-worthy shores, a lively downtown district, and proximity to attractions like Tulum, Akumal, and more.
No doubt, there are many wonderful attractions to see in Playa del Carmen in 3 days. And some hidden gems to check out too.
With some insider knowledge and this customized 3-day Playa del Carmen itinerary, you can plunge into ancient ruins, explore otherworldly cenotes, and laze on empty beaches of the Caribbean coast.
---
Please note: This post may contain affiliate links which means I may earn a commission if you make a purchase by clicking a link on this post. This will be at no additional cost to you. Affiliate links help me keep this website up and running. Thanks for your support!
Planning your Playa del Carmen itinerary last minute?
If you are planning your 3-day itinerary for Playa del Carmen last minute, don't worry. We have you covered. Here are some of the best tours and hotels in the area.
Top Experiences and Tours in Playa del Carmen
Top Hotels in Playa del Carmen
---
About Playa del Carmen, Mexico
Playa del Carmen is a popular beach town in Mexico. It is located in the Mexican state of Quintana Roo in the Riviera Maya region of the Yucatan Peninsula.
The coastline of Playa del Carmen is impressive. Imagine 75 miles of soft, white sand beaches flanking a gorgeous turquoise-colored Caribbean Sea. That's Playa del Carmen for you.
Lazing on beautiful beaches, snorkeling, diving in cenotes, visiting Mayan ruins, and checking out Rio Secreto are some of the best things to do in Playa del Carmen.
Strolling through 5th Avenue or La Quinta Avenida, a street lined with restaurants, bars, hotels, and boutique stores is another popular activity in Playa del Carmen.
Playa del Carmen's downtown still holds pockets of art galleries and shops selling handmade Huipil dresses, ceramic skulls, and other treasures crafted by the region's indigenous Maya people.
Despite its popularity, Playa del Carmen retains a certain vibrancy and authenticity if you know where to look. Venturing beyond the main tourist drags reveals a laidback seaside town with small local eateries dishing up grandma's time-honored Yucatecan recipes.
Best Playa del Carmen Itinerary for 3 Days
Day 1 of 3-Day Playa del Carmen Itinerary: Lesser-Known Beaches & La Quinta Avenida
Morning: Playa del Secreto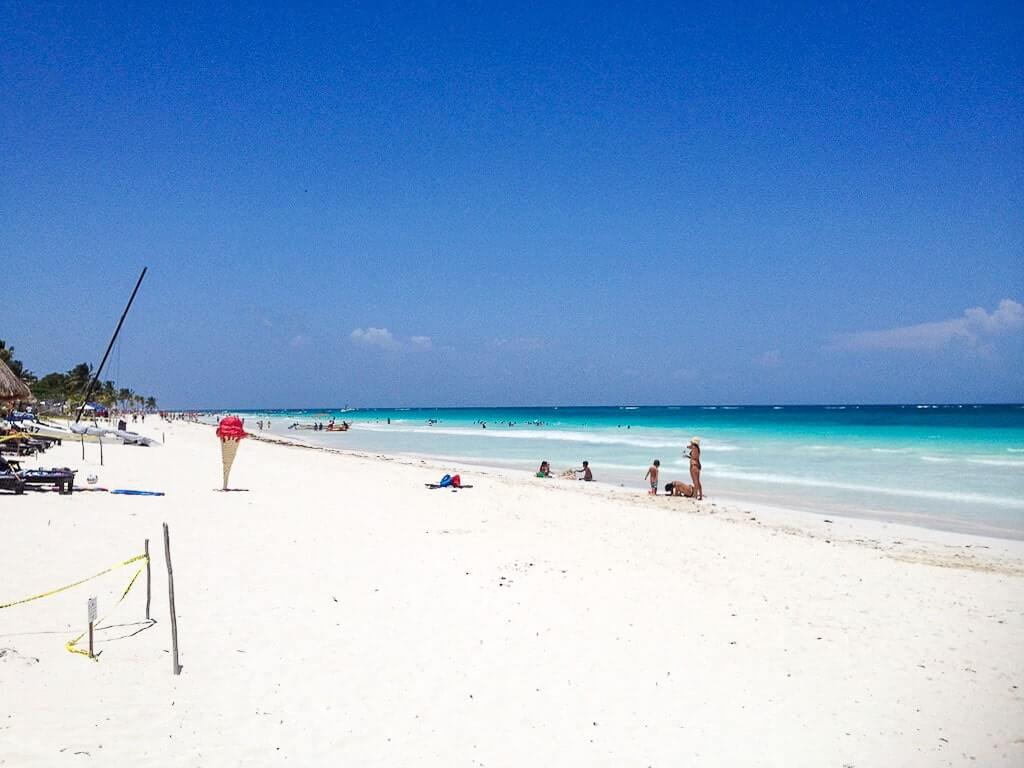 Skip the crowds at Playa del Carmen's main beach and instead start your first day relaxing at Playa del Secreto.
Just 15-minute drive south of town, this "Secret Beach" lives up to its name with far fewer tourists, powdery sand, and excellent snorkeling.
Bring a towel and snacks and claim your own patch of paradise.
When preparing for your Playa del Carmen trip, having a good packing list for Mexico is key to making sure you have everything you need.
Be sure to pack lightweight clothing, swimwear, sun protection, walking shoes, insect repellent, and motion sickness remedies if you plan to visit cenotes or take boats in the ocean.
Afternoon: La Quinta Avenida
In the afternoon, head into downtown Playa del Carmen and take in the sights, sounds, and smells along La Quinta Avenida (Fifth Avenue).
Weave through art galleries bursting with colorful Mexican folk art, then stop at Los Aguachiles for mouthwatering shrimp ceviche and micheladas, best enjoyed al fresco.
As the afternoon heat fades, grab a table at a traditional Mexican cantina and sip refreshing margaritas while people-watching. Then browse the traditional handicraft souvenirs at La Sirena gift shop before the evening crowds hit.
Cap off your first day with dinner at cozy Babe's Noodle Bar, serving phenomenal Asian fusion dishes. Don't miss their delectable shrimp and tuna tartare tacos.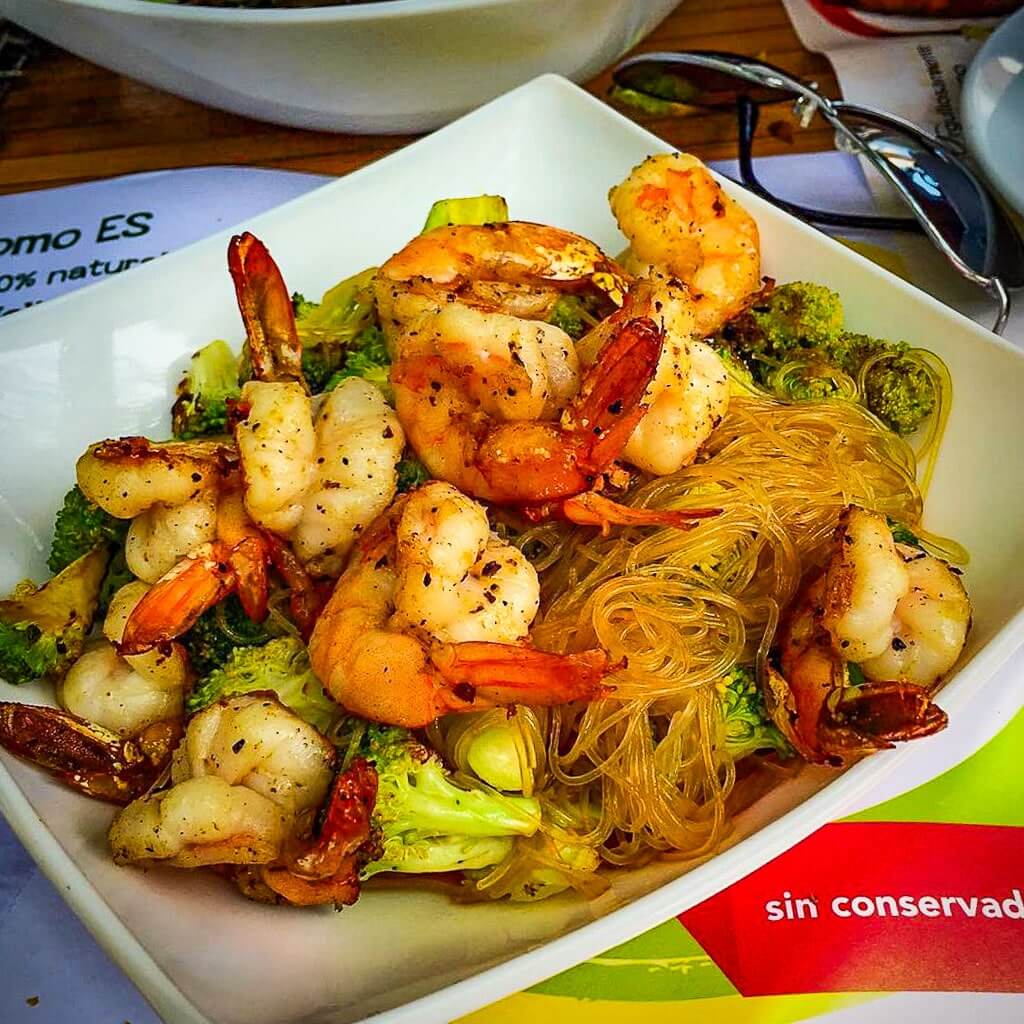 Day 2 of 3-Day Playa del Carmen Itinerary: Tulum Ruins & Cenote Dos Ojos
Morning: Tulum & Cenote Dos Ojos
On your second day, rise early and head 30 minutes south to the spectacular cliffside ruins of Tulum.
Wander through the labyrinth of ancient structures and take in the jaw-dropping views of the Caribbean Sea from the ruins. See the El Castillo pyramid and learn all about ancient Mayan history.
Come early to avoid the biggest crowds.
Later, don your swimsuit and life jacket for a snorkeling adventure at magnificent Cenote Dos Ojos.
These grand caverns filled with crystalline waters extend for over 85 miles into the Yucatan Peninsula's underground rivers. Drift through stalactite-lined passages and take in this natural wonder.
Recharge with lunch at El Camello, a popular local spot with massive plates of affordable, authentic Yucatecan cuisine. Their mixed ceviche and octopus tacos are quite popular.
Afternoon: Beach Hopping in Playa del Carmen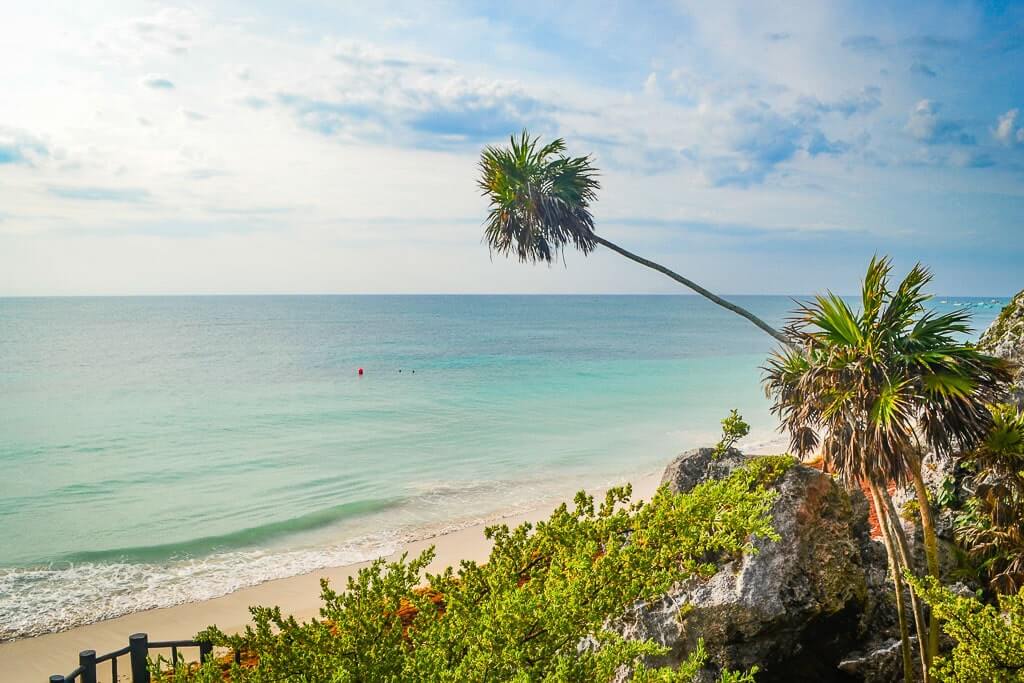 Spend your afternoon beach-hopping back up the coast.
Soak up the laidback vibe at Playa Paraiso. Then, watch the legendary Playa del Carmen sunset from Mamita's Beach Club while sipping a cold cocktail.
For dinner, nosh on scrumptious seafood at Lido Beach Club Restaurant, where you can dine beachside to the sound of waves lapping the shore. They have great vegan and gluten-free options too.
Day 3 of Playa del Carmen Itinerary: Chichen Itza & Cenote Suytun
Morning: Chichen Itza & Cenote Suytun
On your final day, make the 2-hour drive west to explore the magnificent ancient ruins of Chichen Itza. Wander through this vast complex and stand in awe before the El Castillo pyramid.
Marvel at the immense stone carvings and the stellar acoustics of the Temple of Kukulkan. Come early to beat the crowds.
Afterward, cool off with a refreshing swim in nearby Cenote Suytun. This massive limestone sinkhole has crystalline waters perfect for swimming and cliff jumping. Have a bite at the cenote's restaurant before heading back east.
Afternoon: Valladolid & More Beach Hopping
Stop in Valladolid on your drive back to grab lunch in the cozy downtown square.
Instead of the ubiquitous cochinita pibil, try some of Valladolid's specialties like relleno negro – turkey stewed in a rich black chili sauce. Or sample Sopa de lima – a tart lime soup with chicken or vegetables.
If you're traveling Yucatan on a budget, be sure to skip the fancier restaurants and try some street food like marquesitas – crispy crepes filled with cheese or chocolate.
Spend your final afternoon back in Playa del Carmen relaxing on the beach and exploring downtown. Do last-minute souvenir shopping on Quinta Avenida and grab dinner at a beachfront restaurant before your trip comes to a close.
Seeing the ancient Maya ruins of Chichen Itza makes for an unforgettable final day to complement your time in Playa del Carmen and Tulum. You'll come away awestruck by the history and natural wonders of Mexico's Yucatan Peninsula.
Best Places to stay in Playa del Carmen
The best place to stay in Playa del Carmen is in and around La Quinta Avenida or 5th Avenue. Pick a beach-facing property in this area and settle down for a relaxing 3-day vacation in Playa del Carmen.
Here are the three best hotels near La Quinta Avenida in Playa del Carmen for all budgets.
Playa Palms Beach Hotel (Mid-Range): With stunning views of the sea, spacious rooms, and excellent, the Playa Palms Beach Hotel is one of the best places to stay in Playa del Carmen. ✅ BOOK NOW!
Practical Information to plan a Perfect Playa del Carmen Itinerary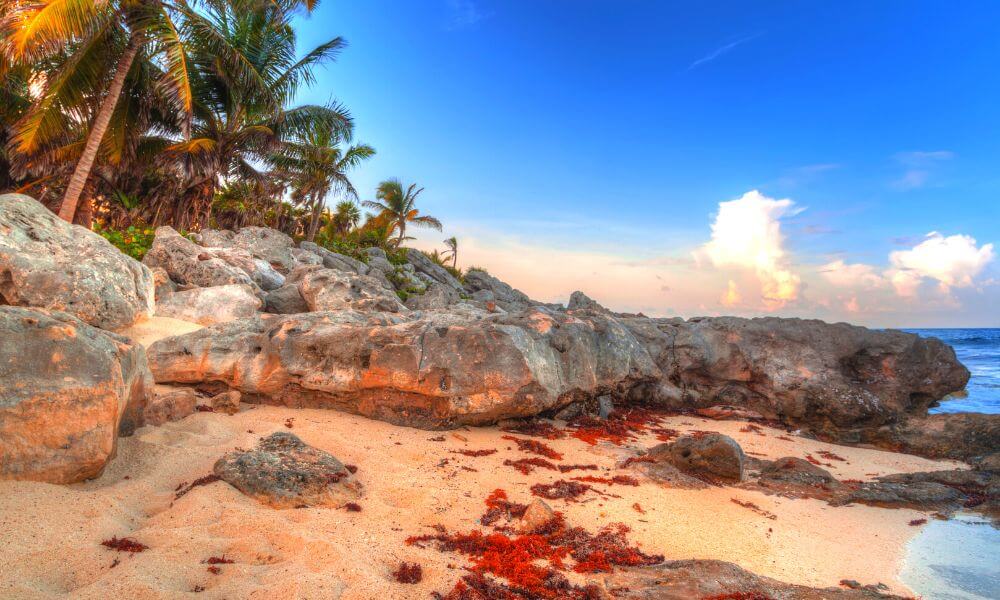 Best time to visit Playa del Carmen
The tropical setting of Playa del Carmen means that you can expect long sunny days throughout the year.
The best time to visit Playa del Carmen is from November to February when days are warmer and nights are cooler. However, this is also the busiest time to be visiting anywhere in Riviera Maya. So, be sure to book your hotels and tours in advance.
March to June is also a good time to visit Playa del Carmen. The weather is idyllic with clear skies and warm temperatures, ranging from 70 to 85 degrees. This period is after the high season rush of winter. Hence, the town is less crowded and hotels are relatively cheaper.
Also remember that Playa del Carmen has a hurricane season which runs from June to November, with the peak period being August and October. Expect heavy rains and strong winds during this time.
How to get to Playa del Carmen in Mexico?
The closest airport is the Cancun International Airport (CUN). It is about an hour's drive from Playa del Carmen and is serviced by multiple international and domestic airlines.
From the airport, you can take a taxi, rent a car, or use the ADO bus service to reach Playa del Carmen. Book on ADO bus tickets on the Bus Bud website, my trusted booking partner in Mexico.
The city is also well-connected to other parts of Mexico via Highway 307, making it accessible both by car and bus. Renting a car and driving to Playa del Carmen promises an adventurous and scenic journey.
Further, the ADO bus network connects Playa del Carmen to several cities, including Cancun and Tulum. ADO is one of Mexico's best long-distance bus companies. Here's the Bus Bud website where you can the prices and schedules of all ADO buses.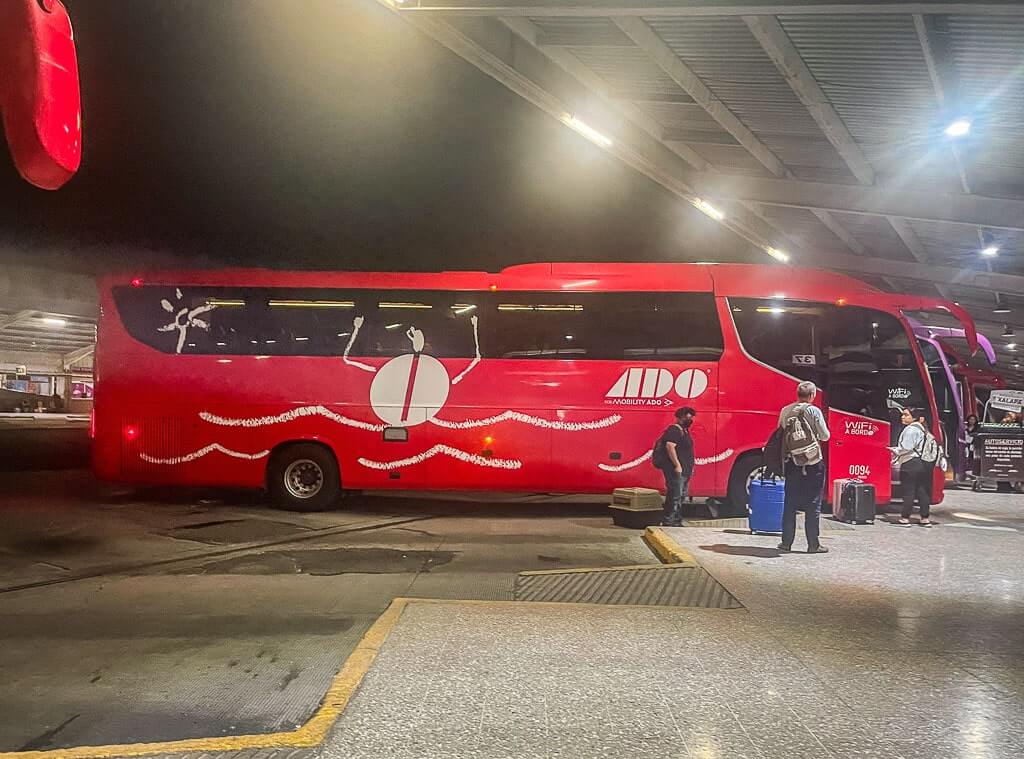 How to get around Playa del Carmen?
Playa del Carmen is an incredibly walkable city, especially in the area around the famed La Quinta Avenida where many of the city's attractions, restaurants, shops, and hotels are located. This pedestrian-friendly street runs parallel to the beach, making it easy for visitors to explore the city on foot.
Guided tours are a great way to get to destinations further away such as the ruins of Tulum and Chichen Itza.
Here are two most popular guided tours from Playa del Carmen, Mexico.
If you plan to explore the surrounding region extensively, consider renting a car. That'll allow you to explore the city at your own pace.
Playa del Carmen Travel Tips
As you plan your perfect Playa del Carmen getaway, keep these insider travel tips in mind to make the most of your time in paradise.
Don't just stick to the main beach in front of Playa del Carmen – head north or south to discover emptier shores like Playa Paraiso and Playa del Secreto. You'll find the same postcard views minus the crowds.
For cheaper eats, get off busy 5th Avenue and head to 30th street lined with tasty taco stands, juice bars, and no-frills local eateries. You can eat well on a budget if you know where to look.
Negotiate collectivo vans rather than taxis for cheaper rides to spots like Tulum, Akumal, and Cenote Azul. But confirm the cost beforehand and beware of scams targeting tourists.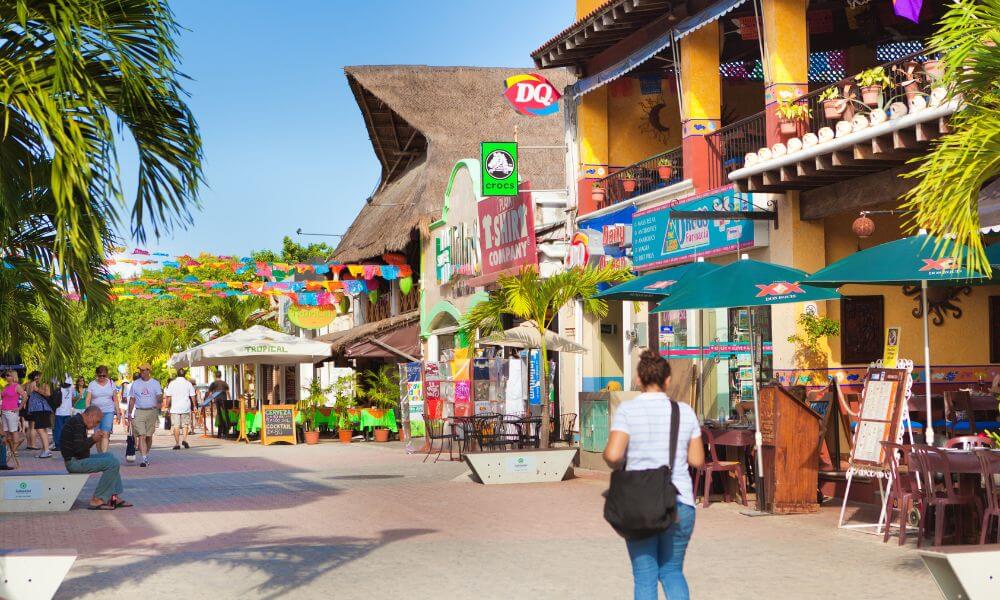 Rise at the crack of dawn to beat both the heat and the crowds when visiting popular spots like Chichen Itza, Tulum, and Xcaret. Early birds reap big rewards!
Don't just stick to the surface at cenotes – pack your snorkel and dive down into the caverns whenever possible. The world underneath is just as magical!
Grill vendors on the street for their best handmade creations vs. mass-produced souvenirs. The quality of craftsmanship is worth the investment. Don't be shy to haggle!
Let your nose lead the way when dining. The aromas of fresh churros, spicy street corn, and tender slow-roasted pork wafting through the air will take you on a culinary adventure.
Soak up the Playa after dark! Live music and performers take over downtown streets. And bioluminescence tours reveal mystical glowing waters once the sun sets.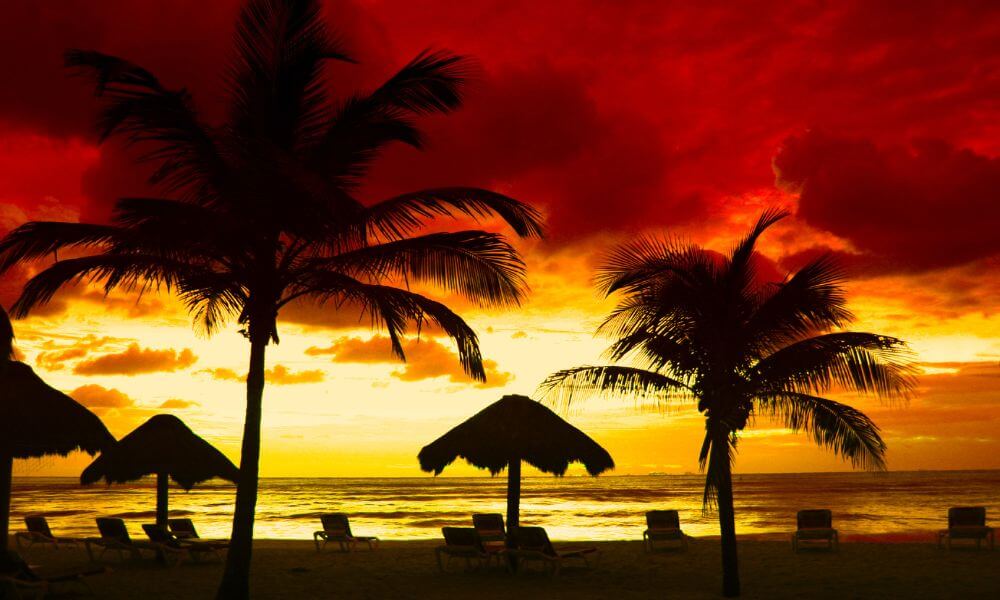 Final Thoughts
With the perfect mix of popular must-sees and off-the-beaten-path finds, this 3-day Playa del Carmen itinerary will help you uncover the best of this quintessential resort town and surrounds.
As your time in Playa del Carmen comes to a close, you'll likely find yourself wishing for just a few more days to soak up the sun, sea, and culture of this coastal slice of heaven.
But have no fear – this Caribbean hotspot will be waiting should you choose to return.
The new friends made over sundowners at a beachfront bar will welcome you back with open arms.
The Maya ruins and underground rivers will still hold air of mystery after many visits. And the locals, with their enduring warmth and lively spirit, will remind you why you wanted to stay just a little bit longer.
The Riviera Maya offers indulgence and adventure for travelers willing to stray off the beaten path. Follow your senses and embrace the unexpected because those who do will discover the true heart and soul of the paradise called Playa del Carmen.
Playa del Carmen Travel FAQ
What are the top things to do in Playa del Carmen in 3 days?
With 3 days in Playa del Carmen, relax on lesser-known beaches, wander downtown La Quinta Avenida, see the ruins at Tulum, swim in cenotes, snorkel with turtles in Akumal Bay, and sample authentic Yucatecan cuisine.
What is the best area to stay in Playa del Carmen?
Stay in downtown Playa del Carmen to be within walking distance of the beach, shops, and nightlife on 5th Avenue. Or stay in quieter Playacar or south along the beach for more relaxation.
How do I get around Playa del Carmen without a car?
Collectivo vans are an affordable way to reach nearby spots like Tulum and Akumal. In town, walking or cheap taxi rides get you everywhere you need to go.
What is there to do at night in Playa del Carmen?
Stroll lively 5th Avenue downtown, enjoy street performers in Los Fundadores Park, take in live music and dance shows at bars like La Santanera.
Should I visit Tulum or Chichen Itza on a 3-day Playa del Carmen trip?
Tulum's ruins and beaches are better for a short trip. Save Chichen Itza for a longer getaway when you can also see Valladolid and cenotes.
What should I pack for a 3-day Playa del Carmen vacation?
Pack swimwear, sun protection, sandals, lightweight clothing, a sweater for evenings, cash for vendors, a daypack or beach bag, and an adventurous spirit!
About the Author: Billy Read
Billy is a deaf travel blogger from Birmingham, UK. Through his blog BRB Gone Somewhere Epic, Billy dismantles the myth that travel is too expensive and that you can still enjoy hidden gems even in popular tourist destinations.
Loved our 3 days in Playa del Carmen Itinerary? Pin it for later!