LOCATION | GETTING THERE | THINGS TO DO | BEST TOURS | WHERE TO STAY | BEST TIME TO VISIT | FAQ
---
Mexico City: Know Before You Go
🏙️ Capital City of Mexico
💰 Currency: Mexican Peso (MXN)
🧭 Time Zone: Central Standard Time (GMT – 6)
🗣️ Primary Language: Spanish
🛫 Airport: Benito Juarez International Airport (MEX)
🚊 Transportation: Metro, Metrobus, Suburban Trains, Taxis. Mexico City has an efficient metro and suburban train system that is also the cheapest way to get to many attractions. Here's a Mexico City Metro map that you can refer to. Both Uber and DIDI cabs are safe and inexpensive.
⛰️ Altitude: Mexico City is located at an altitude of 7,350 feet (2,240 meters). You may suffer from altitude sickness resulting in dehydration and breathing difficulties. Be sure to get plenty of rest and drink lots of water.
Interesting Mexico City Facts
Mexico City has different names. It is also called CDMX or Ciudad de Mexico or Mexico City DF.
Ciudad de Mexico or Mexico City is sinking because of a phenomenon called subsistence.
Mexico City has more museums than you can imagine and even more mural art!
Mexico City has a population of more than 22 million people making it one of the most populous cities in the world.
More Interesting Facts about Mexico City
---
Where is Mexico City?
Mexico City is located in the southeastern corner of the Valley of Mexico, a high valley in Central Mexico, at an altitude of 7,350 feet (2,240 meters). It is the capital of Mexico as well as its largest city.
---
How to get to Mexico City?
The best way to travel to Mexico City is by flying in to the Benito Juarez International Airport (MEX).
Many airlines operate direct flights to Benito Juarez International Airport from several cities in the USA including New York City, Atlanta, Los Angeles, Chicago, Houston, Washington, Miami, and so many more. If you're traveling from outside the USA, then you can fly direct from Madrid, Amsterdam, Istanbul, Frankfurt, Munich, and more.
If you're a US citizen, you don't need a visa to enter Mexico (only a valid passport) if you're visiting for less than 180 days. Check US Department of State website for details. Several other nationalities are exempt from visa for stays of less than 180 days. Go, check out the entire list here.
---
Best Things to do in Mexico City
⭐️ Top Things To Do In Mexico City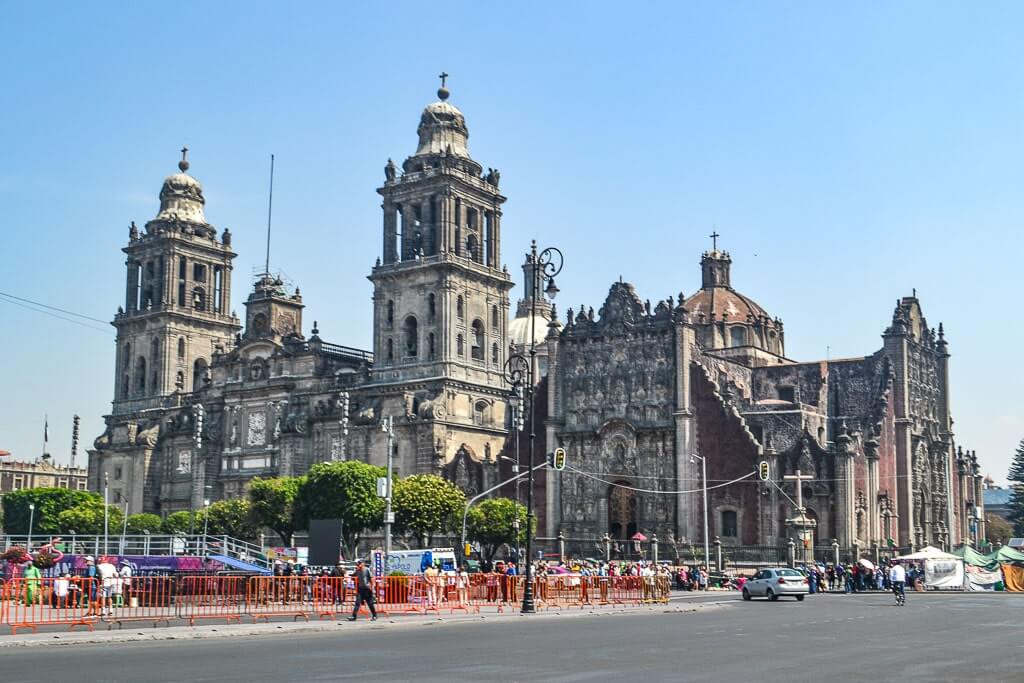 ---
⭐️ Unmissable Mexico City Attractions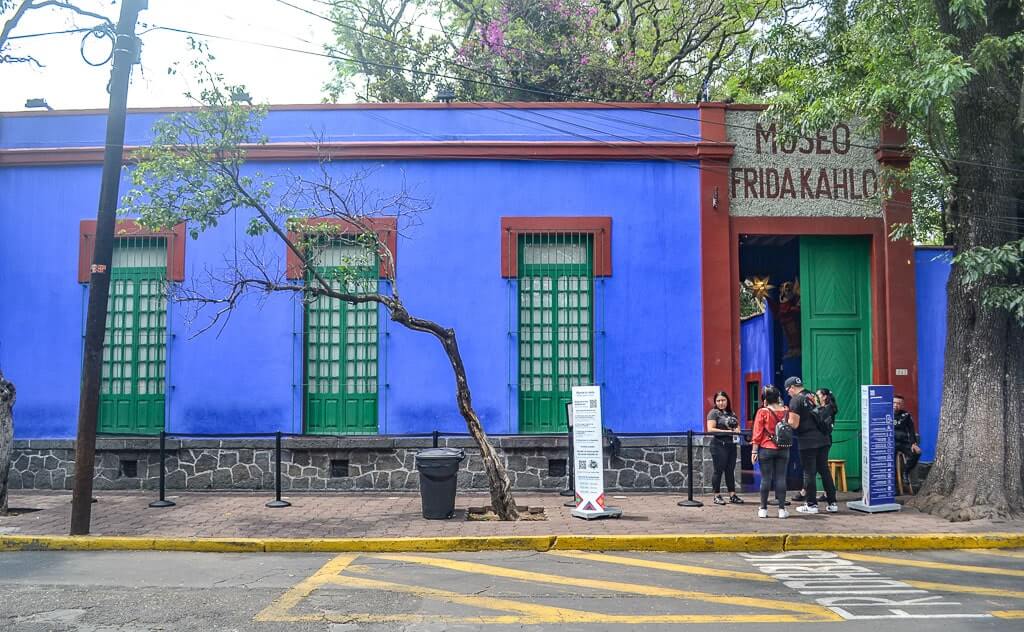 ---
⭐️ Best Day Trips from Mexico City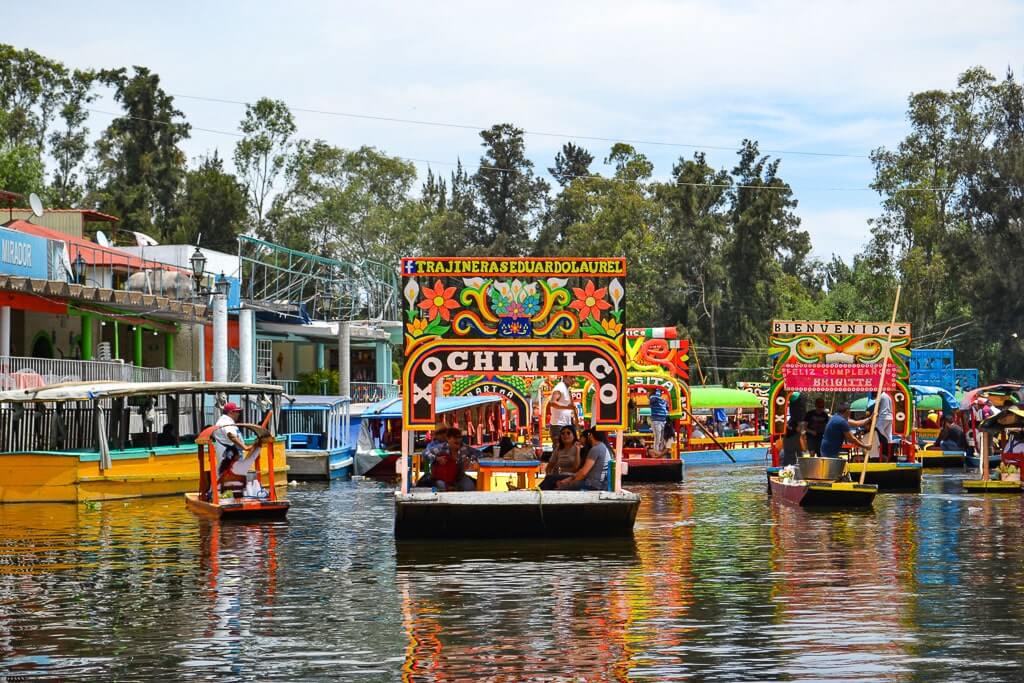 ---
⭐️ Other Helpful Mexico City Travel Guides
Itinerary – Plan your Mexico City trip with this wonderful 4-Day Itinerary of CDMX. If you're visiting for a shorter duration, then you'll love this culture-filled 2-day itinerary of Mexico City.
Aztec Ruins – Dig deeper into Aztec history with our guide on the Best Aztec Ruins in Mexico City.
Famous Landmarks – A list of 15 Unmissable Mexico City Landmarks.
Monday Blues – Monday is when most attractions in Mexico City are closed. Find out what you can do in Mexico City on a Monday.
---
Best Mexico City Tours
For more ideas, check out our list of 13 Best Mexico City Tours.
You will also love our other Mexico City tour guides.
---
Where to Stay in Mexico City?
Mexico City has several amazing neighborhoods to stay. Centro Historico (close to historic buildings in downtown), Roma Norte (touristy neighborhood with delicious food), Polanco (luxury hotels, fine dining, and shopping), and Condesa (great nightlife) are the most popular places to stay in Mexico City.
Here are some of the best hotels to stay in Mexico City.
---
Best Time to Visit Mexico City
Mexico City is a year-round destination because of its pleasant climate and cooler temperatures throughout the year. Here's a breakup of what we think are the best times to visit Mexico City.
Spring (March – May) is the best time to visit Mexico City because the weather is beautiful – perfect temperatures hovering in the mid-70s, sunny days, and no rains. Jacarandas are in full bloom and the roads are quieter than in summer.
Winter (Dec – Feb) is chilly but a good time if you're traveling on a budget. It is low season for Mexico City which means you can get some good deals on hotels/tours. It is a nice time to be around for Christmas celebrations as well as the celebration of the Day of the Virgin of Guadalupe.
If you love colorful festivals, then you'll want to visit Mexico City in October – November for the celebration of Dia de Muertos or Day of the Dead.
---
Mexico City Travel FAQ
Is Mexico City worth visiting?
Mexico City is absolutely worth visiting because of its rich history and culture, world class museums, and a delicious culinary scene. Whether it is exploring ancient ruins in Teotihuacan, stepping into majestic cathedrals in the historic center, cruising through centuries-old canals in Xochimilco, or walking in the artsy footsteps of Frida Kahlo and Diego Rivera, Mexico City has something for every traveler.
Is Mexico City a walkable city?
The Historic Center of Mexico City is extremely walkable with most attractions located around the Zocalo. In order to get to other neighborhoods such as Polanco, Roma, and Chapultepec Park & Castle, it is best to take the metro or the metrobus from the center.
Can you drink the tap water in Mexico City?
No, you cannot drink tap water in Mexico City. It is best to use a water filter or buy bottles of water (not the most sustainable way to do it, though) from the supermarket like the locals do.
Is it safe to eat street food in Mexico City?
Yes, it is generally safe to eat street food in Mexico City especially hot dishes like tamales, tacos, quesadillas, elotes, and basket tacos. Choose vendors with the longest lines and you should be good.
Is Mexico City safe?
Yes, Mexico City is one of the safest places to visit in Mexico. Many touristy neighborhoods in Mexico City including Centro Historico, Coyoacan, Roma, and Condesa are pretty safe to stay and sightsee. The US Department of State maintains a Level 2 travel advisory and encourages visitors to exercise increased caution in Mexico City.
Mexico City is huge and crowded. It makes sense to stay careful especially in crowded areas like the metro. Avoid going out alone at night and use an official taxi or Uber to get around. Don't carry too much cash on you and steer clear of political rallies.
What is Mexico City best known for?
Mexico City is best known for its beautiful colonial architecture, ancient Aztec ruins, ultimate mural art scene, and delicious street food. It is full of historic landmarks such as the Metropolitan Cathedral, National Palace, Frida Kahlo Museum, Teotihuacan Pyramids, and Xochimilco's Floating Gardens.