Last Updated on December 2, 2023 by Soumya
Traveling to Central Mexico and wondering what to do? Looking for the best Central Mexico cities that are full of art, culture, and history?
Happy to tell you that your search ends here. In this epic Central Mexico bucket list, I'll give you the region's ten best cities to visit.
Ancient pyramids, colonial towns, world heritage sites, and vibrant culinary destinations – Central Mexican cities have it all.
With so many wonderful things to do, Central Mexico is one of my favorite places to visit. Sometimes, I like it better than the Riviera Maya! Can you believe that???
Check out this list of the best cities to visit in Central Mexico and start planning your trip to the magical land of the Aztecs and tacos.
Please note: This post may contain affiliate links which means I may earn a commission if you make a purchase by clicking a link on this post. This will be at no additional cost to you. Affiliate links help me keep this website up and running. Thanks for your support!
About Central Mexico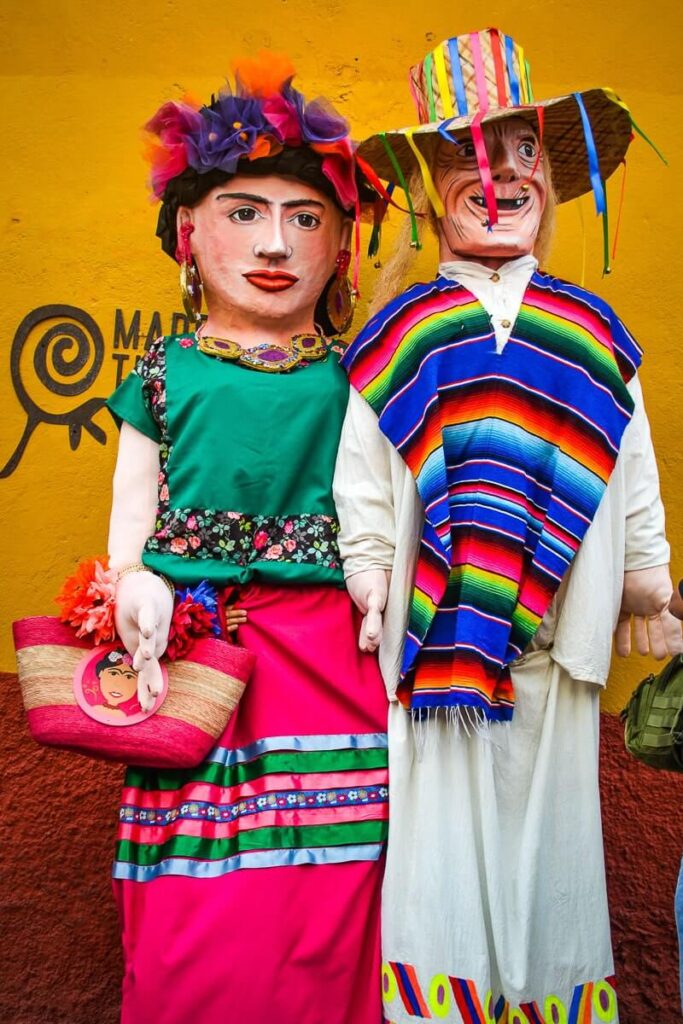 Central Mexico is the historic heart of Mexico. It is here where many ancient Mesoamerican civilizations flourished including the mighty Aztec, Toltec, and Olmec empires.
The Ancient City of Teotihuacan with three massive pyramids is located in Central Mexico.
The world's largest pyramid by volume, the Great Pyramid of Cholula is in the Central Mexican state of Puebla.
Central Mexico includes six main states – Mexico State, Puebla, Veracruz, Morelos, Hidalgo, and Tlaxcala. The states of Queretaro, Guanajuato, and Guerrero are often considered part of Central Mexico.
Mexico City is the largest city in Central Mexico. It is home to more than 22 million people.
Central Mexico has many beautiful colonial towns including the picturesque San Miguel de Allende, the "City of Angels" Puebla, and the "Silver Town" Taxco. Travelers often visit these cities as day trips from Mexico City.
Two of Mexico's highest volcanoes – Iztaccihuatl and Popocatepetl – are located in Central Mexico. They are both active volcanoes.
10 Beautiful Cities in Central Mexico
Mexico City – Heart of Central Mexico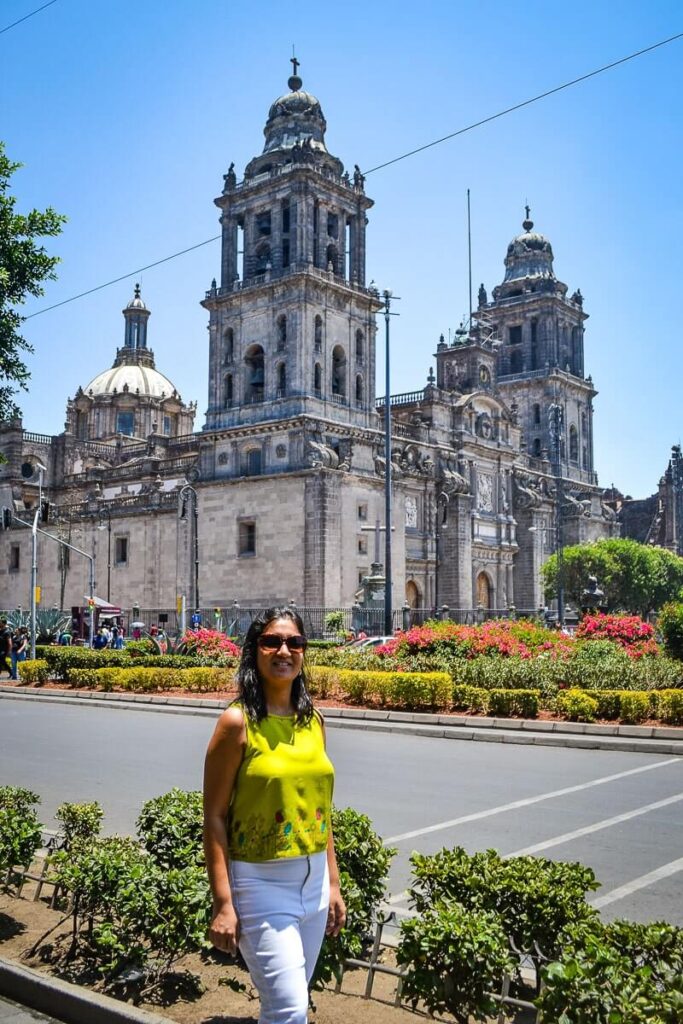 Mexico City or Ciudad de Mexico or simply CDMX is the vibrant heart of the country. The Mexican capital is a treasure trove of history, culture, and gastronomy.
Known for its rich Aztec heritage, Mexico City is home to the renowned Templo Mayor, an ancient Aztec temple. The National Museum of Anthropology houses fascinating artifacts from Mexico's pre-Columbian era.
The city's historic center, a UNESCO World Heritage site, is an architectural marvel with beautiful colonial-era buildings and the majestic Metropolitan Cathedral.
If you're a foodie, you'll love the city's bustling street food scene. Street vendors and high-end restaurants serve everything from tasty tacos al pastor to fresh churros.
The bohemian neighborhoods of Roma and Condesa boast vibrant nightlife. A mix of trendy bars, traditional cantinas, and world-class restaurants adds to the city's charm.
For art enthusiasts, the Frida Kahlo Museum in the Coyoacan neighborhood is a must-visit spot. The museum offers a deep dive into the life of this iconic Mexican artist.
The majestic pyramids of Teotihuacan are only a stone's throw away!
From historical landmarks to delectable cuisine, Mexico City offers a diverse array of experiences for all kinds of travelers.
Guided tours that may interest you
📖 Related Read: If you're visiting CDMX, feel free to check out detailed travel guides from Mexico City. From the ruins of Teotihuacan to the floating gardens of Xochimilco, we have everything covered!
San Miguel de Allende – Prettiest Mexican City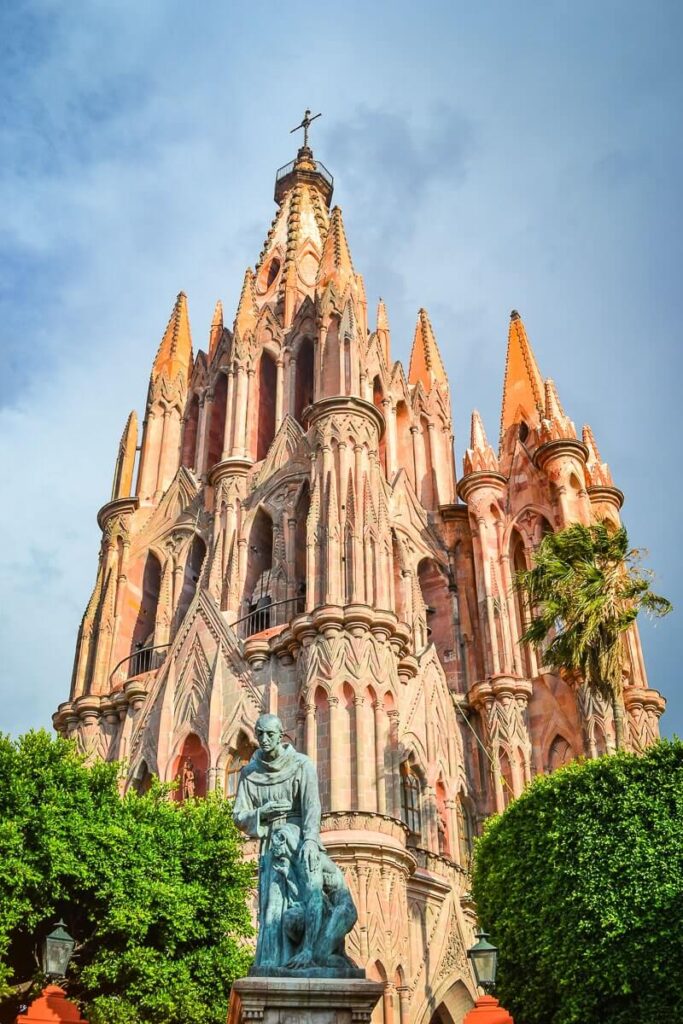 San Miguel de Allende is a charming colonial-era city nestled in Mexico's central highlands. It is so pretty that it is often described as a painter's dream.
The city is world-renowned for its UNESCO-listed historic center filled with cobblestone streets. Colorful Spanish-era mansions, Gothic-style churches, and shops selling traditional Mexican handicrafts dot every nook and corner.
The city's crown jewel, the Parroquia de San Miguel Arcangel, is known for its unique neo-Gothic architecture and is a must-visit.
The beautiful Sanctuary of Jesus Nazareno de Atotonilco with its stunning frescoes is only a short drive away.
San Miguel de Allende is also famous for its vibrant arts scene. Numerous galleries, art schools, and art events such as the annual San Miguel de Allende Festival of the Arts (FASMA) make San Miguel an artist's delight.
The city's beautiful botanical garden, El Charco del Ingenio, is a haven for nature lovers. It offers serene trails, a conservatory of cacti and succulent plants, and a stunning canyon view for any interested to relax in nature.
Guided tours that may interest you
Puebla City – Central Mexico's Culinary Capital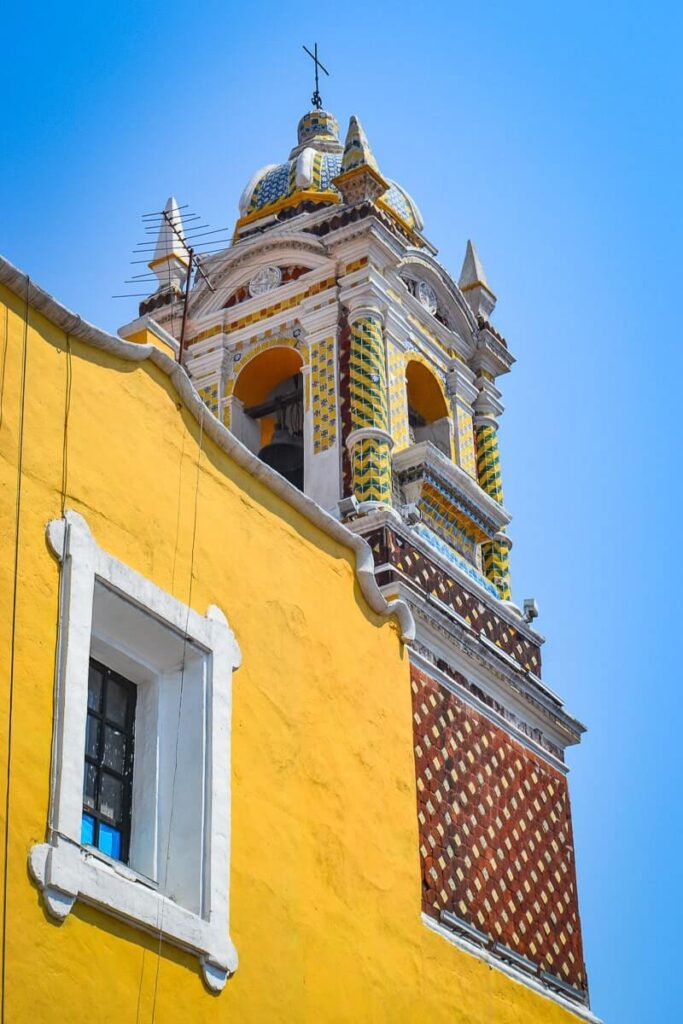 Puebla, often referred to as Mexico's "City of Angels", is another gem in Central Mexico. This city is particularly known for its rich culinary tradition and splendid architecture.
Its historic center, a UNESCO World Heritage site, houses beautifully preserved 16th and 17th-century colonial buildings, grand churches, and vibrant public squares.
The iconic Puebla Cathedral is a prominent landmark with its majestic towers dominating the city skyline.
Other highlights include Biblioteca Palafoxiana, one of the oldest public libraries in the Americas. The ornate Rosario Chapel, and a candy street called Calle de los Dulce are unmissable.
Puebla is not just a feast for the eyes, but also for the palate. The city is the birthplace of Mole Poblano, a complex and flavorful sauce that is a staple in Mexican cuisine. Other delicacies such as Chiles en Nogada and the famous cemita sandwich were also born here.
The city is also renowned for Talavera pottery and tiles that involve the creation of hand-painted ceramics with intricate, colorful designs.
Further, Puebla is surrounded by scenic landscapes, including Popocatépetl and Iztaccíhuatl volcanoes. This offers ample opportunities for nature lovers and adventure enthusiasts.
Guided tours that may interest you
📖 Related Read: Visiting Puebla? Check out our guides for the best things to do in Puebla and the best places to eat.
Cholula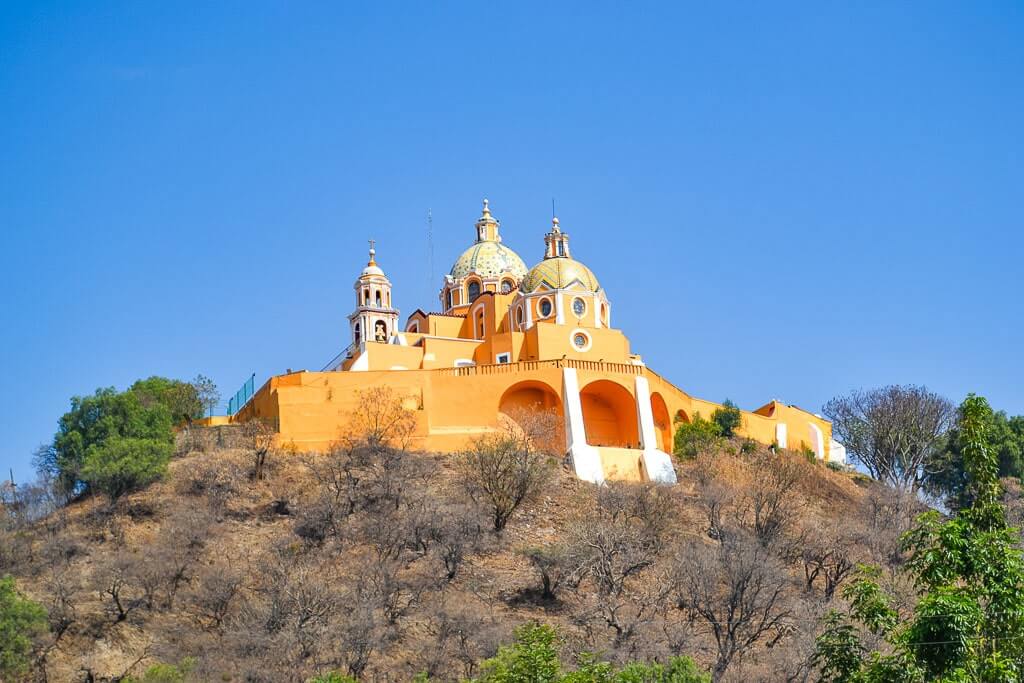 Just a short distance from Puebla, Cholula is a city steeped in pre-Columbian history. It's often regarded as the oldest continuously inhabited city in North America, making it a must-visit for history buffs.
The city's most famous landmark is the Great Pyramid of Cholula, also known as Tlachihualtepetl.
The Cholula Pyramid is the largest pyramid in the world by volume. Yes, it also surpasses the volume of the Great Pyramid of Giza.
This pyramid, hidden under plants and shrubs, actually looks like a hill. On top of it sits a beautiful colonial-era church — the Church of Our Lady of Remedies. From the church, you can get stunning views of Cholula city and beyond.
Beyond the pyramid, Cholula is filled with beautiful colonial buildings and dozens of churches, earning it the nickname 'City of Churches'.
Each church is unique, showcasing different architectural styles and interior decorations. Most importantly, they are unique representations of Mexican Baroque architecture featuring abundant local symbolism and narratives.
Cholula also boasts a vibrant nightlife with a wealth of bars and restaurants catering to the large student population. The Container City is especially lively. Here, visitors can sample local dishes and enjoy live music while soaking up the lively atmosphere.
Guided tours that may interest you
📖 Related Read: Visiting Cholula Mexico? Check out our Cholula Travel Guide and see the best that this historical town has to offer.
Cuernavaca – City of Eternal Spring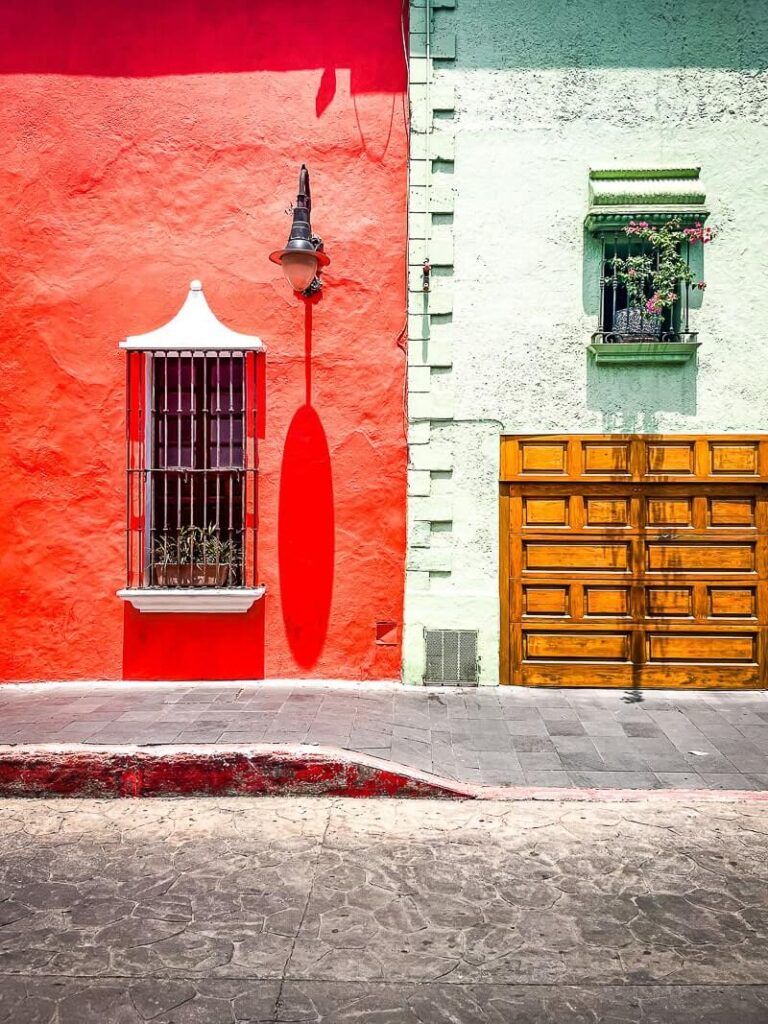 Often referred to as the "City of Eternal Spring", Cuernavaca is a popular destination in Central Mexico known for its pleasant climate, lush gardens, and historical sites.
The city's year-round temperate weather makes it an ideal locale for outdoor activities and garden visits, with Jardin Borda being a must-see.
This 19th-century garden served as a summer retreat for Emperor Maximillian. It boasts expansive green spaces, beautiful fountains, and an on-site museum.
Cuernavaca is also steeped in rich history. It is home to Palacio de Cortes — one of the oldest colonial-era buildings in the Americas.
Built-in the early 16th century, the palace tells a fascinating tale of the city's past. Now a museum, Palacio de Cortes has an entire gallery of murals by Diego Rivera, adding a layer of cultural richness.
The city is also home to the magnificent Cuernavaca Cathedral. Dating back to the 1500s, this cathedral complex is one of the earliest Christian structures in the New World and is adorned with intricate frescoes.
The Cuernavaca Cathedral is also part of the UNESCO-listed 16th-century monasteries on the slopes of Popocatepetl.
Cuernavaca is chock full of colonial-era haciendas, many of which have been turned into plush boutique hotels that are too inviting to miss.
Guided tours that may interest you
📖 Related Read: Visiting Cuernavaca in Mexico? Check out our ultimate Cuernavaca Travel Guide with the best things to do, places to stay, and lots of travel tips.
Taxco – Silver City of Central Mexico
Famed as the "Silver Capital of the World", Taxco de Alarcon or just Taxco is one of the best cities to visit in Central Mexico. It is known for its rich silver mining history and its exquisite colonial architecture.
Nestled in the steep hills of the Mexican state of Guerrero, this charming city offers a remarkable sight with its red-tiled roofs, cobblestone streets, and vibrant public squares.
The highlight, of course, is the stunning 18th-century Santa Prisca Church, a baroque architectural marvel that dominates the city's skyline.
Taxco's silver legacy is still very much alive today. The city's numerous silver shops and boutiques offer a wide range of handcrafted silver jewelry and decorative items. Guided tours from Mexico City to explore the silver mining history of Taxco are extremely popular.
The city's quaint, narrow streets are perfect for leisurely strolls, leading visitors to charming plazas and offering breathtaking panoramic views of the city from the Cristo Monumental, the city's highest point.
If you're someone with an adventurous palate, Taxco's culinary scene offers a delightful mix of traditional and contemporary Mexican dishes. The local specialty "pozole", a hearty hominy-based stew, is not to be missed.
Guided tours that may interest you
Tepoztlan
Tepoztlan, a magical town located in Central Mexico, is a gem that visitors shouldn't miss.
Known for its captivating landscape and mystical allure, Tepoztlan leaves travelers bewitched with its stunning vistas.
Tepoztlan is renowned for its Tepozteco shrine, a lesser-known Mexican pyramid that once used to attract pilgrims from far away.
The Tepozteco pyramid is perched atop a cliff that overlooks the town. Even though the hike to the top is challenging, you'll be rewarded with panoramic views of the town and the surrounding valleys from the top.
At the historic center, the 16th-century Former Convent of the Nativity, now a UNESCO World Heritage Site and a museum, is a beautiful place to visit. It displays a mix of indigenous and European influences in its architecture.
The convent's murals, some of the most well-preserved in Mexico, offer a peek into the region's rich past.
Strolling through Tepoztlan's cobblestoned streets will lead you to a vibrant marketplace bustling with energy. Here, you can indulge in local delicacies such as artisanal ice cream at the famous Tepoznieves, a 120-year-old shop that sells over 200 different flavors.
Tepoztlan is also known for its energetic spiritual scene, with the town playing host to numerous spas and retreats, making it a perfect destination for those seeking relaxation and rejuvenation.
Tepotzotlan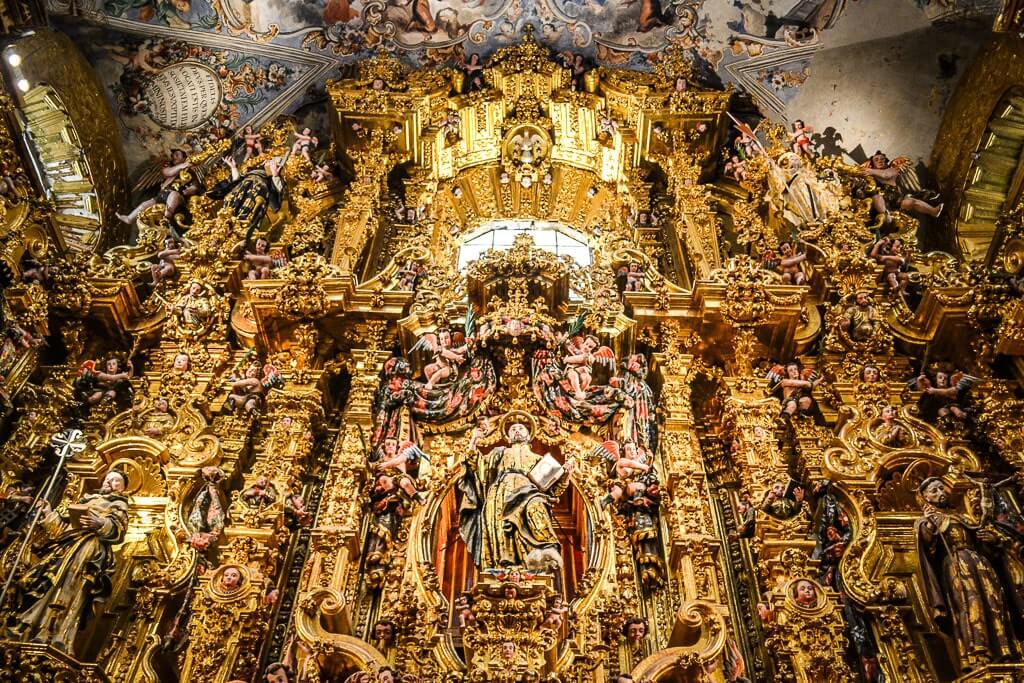 Tepotzotlan, another enchanting city in Central Mexico, is a treasure trove of culture and heritage that promises to enthrall its visitors.
The city is an important center for Mexican baroque art and architecture. Yet, Tepotzotlan remains relatively unknown and very much a hidden gem in Mexico.
The most famous attraction of Tepotzotlan is the Museo del Virreinato or the Museum of the Viceroyalty, housed in the former Jesuit College of San Francisco Javier.
This Viceroyalty Museum boasts an extensive collection of art from the colonial period. Its ornate baroque chapel, the Templo San Francisco Javier, is an architectural marvel.
Visitors to Tepotzotlan can also visit the towering Arcos del Sitio, an impressive aqueduct towering over the Tepotzotlan mountains.
This iconic structure is supposedly the highest aqueduct in Latin America. It is surrounded by a lush green ecological park that offers a memorable hiking experience with panoramic views of the surrounding landscape.
The central plaza or the main square serves as the throbbing heart of the city. This is where you can enjoy the local cuisine at quaint cafes, shop for handmade crafts, or simply soak in the city's lively atmosphere.
The majestic Tula pyramids, famous for their gigantic Atlantean warrior figures, are just an hour away from Tepotzotlan. That's why Tula and Tepotzotlan are often combined on a day trip from Mexico City.
Guided tours that may interest you
Veracruz
Veracruz or Heroica Veracruz is a vibrant port city on Mexico's Gulf coast.
With its rich history, picturesque landscapes, and exceptional culinary scene, Veracruz is a beautiful city to visit in Central Mexico.
The city is renowned for its historic Zocalo or Plaza de Armas, which is surrounded by impressive colonial-era buildings. Always filled with music and local chatter, this bustling square is a cultural hotspot where visitors can enjoy traditional Mexican marimba performances.
Nearby, the Veracruz Cathedral, a hallmark of the city's skyline, stands as a testament to city's colonial past. The 17th-century Palacio Municipal and beautiful portales or arcades are other buildings that flank the square.
Veracruz is also home to the San Juan de Ulua, a historic fortress that offers a fascinating glimpse into the city's history. Once a prison, a fort, and a palace, this imposing structure now serves as a museum, offering insightful tours that uncover the city's storied past.
Aside from its historic allure, Veracruz is also famed for its vibrant culinary scene, with seafood playing an important role.
Be sure to try the city's trademark dish, "Huachinango a la Veracruzana", a sumptuous preparation of red snapper topped with a spicy tomato sauce.
Another must-see attraction in Veracruz is the Aquarium, one of the largest in Latin America. Here, you can admire a vast array of marine life including dolphins, manatees, sharks, jellyfish, and penguins.
Guided tours that may interest you
Guanajuato City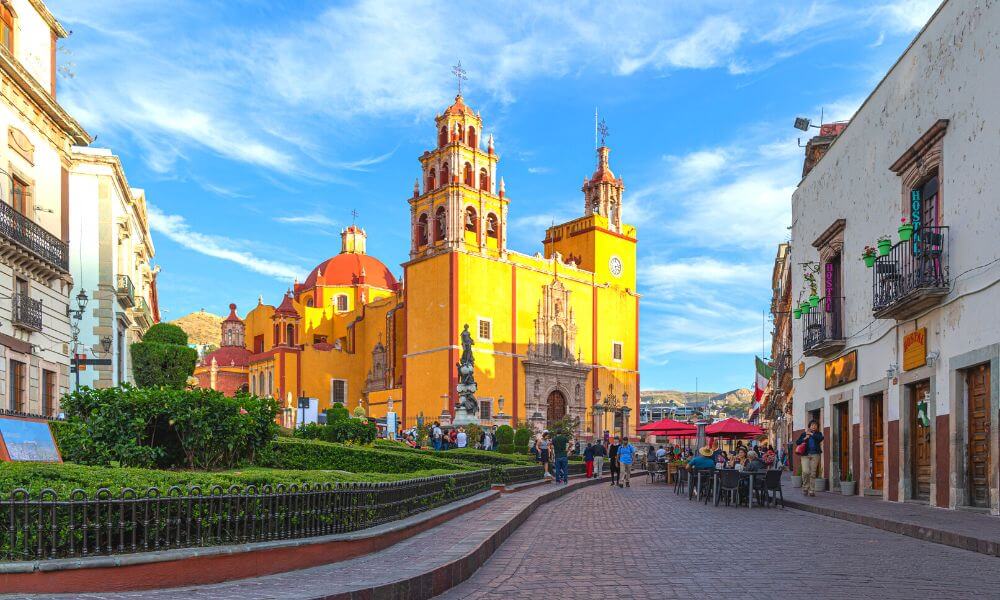 Guanajuato, nestled in the mountains of Central Mexico, is an enchanting city to visit. It is known for its vibrant colored buildings, beautiful colonial architecture, and rich history of silver mining.
Recognized as a UNESCO World Heritage Site, Guanajuato's aesthetic beauty and cultural richness make it a must-visit place in Central Mexico.
Guanajuato's unique charm lies in its network of narrow, winding streets and alleys. The most famous of these is the Callejon del Beso or Alley of the Kiss. The alley is so narrow that couples standing on balconies on opposite sides can share a kiss.
The city's history is intricately tied to silver mining. The La Valenciana mine, one of the richest silver mines in the world is only 4 miles away from the historic center.
You can explore the onsite museum and the old mining facilities that are part of the UNESCO World Heritage Site.
The heart of Guanajuato is its main square, known as Jardin de la Union. Lined with trees and gardens, it's the perfect place to sit and absorb the city's energetic atmosphere.
Adjacent to the square, the imposing Basilica of Our Lady of Guanajuato, with its stunning yellow façade, towers over the city.
Guanajuato is also known for its spooky collection of "mummies". The city's naturally dry climate led to a number of bodies in the local cemetery becoming naturally mummified. Today, these mummies can be seen at the local museum, El Museo de las Momias.
Guided tours that may interest you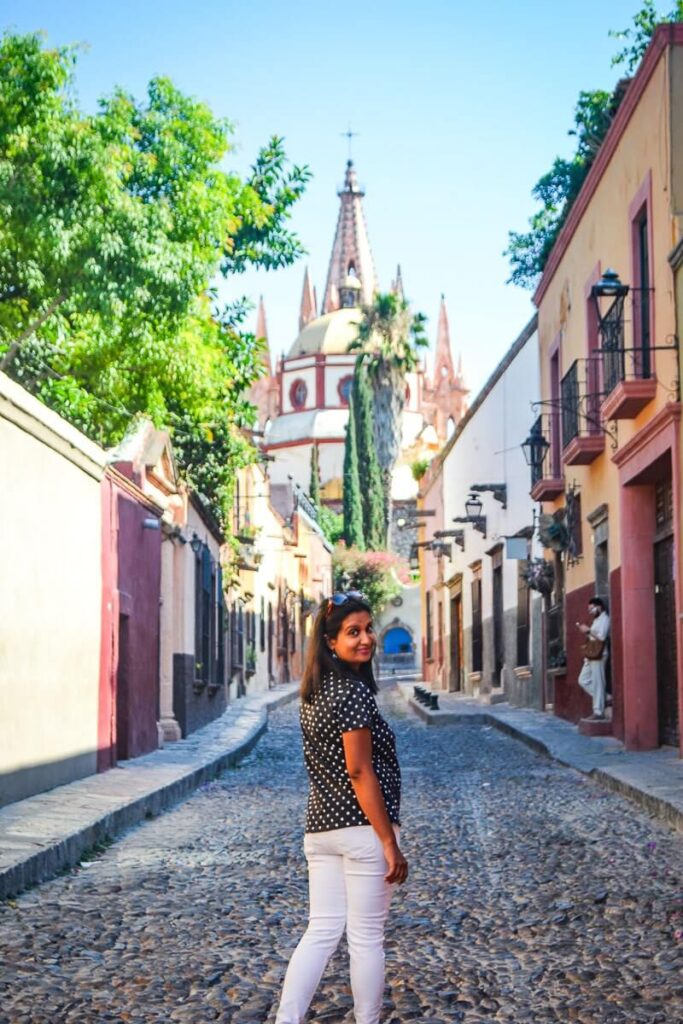 Central Mexico Travel FAQ
What is Central Mexico?
Central Mexico refers to 7+ states in the heart of Mexico that are full of history, culture, and nature. The Central Mexican region is chock full of ancient ruins, colorful colonial towns, medieval churches adorned with frescoes, silver mines, foodie hotspots, and active volcanoes.
Which states are in Central Mexico?
The states in Central Mexico include Mexico, Puebla, Hidalgo, Tlaxcala, Veracruz, and Morelos. Very often, the states of Guanajuato, Queretaro, and Guerrero are also included in the region.
Is Central Mexico worth visiting?
Yes, Central Mexico is absolutely worth visiting because of its rich history and colorful culture. From ancient pyramids and colonial towns to culinary hotspots and cities of silver, Central Mexico has everything to satiate the discerning traveler.
What is Central Mexico known for?
Central Mexico is known for its long history and vibrant culture. The region was home to some of the most powerful pre-Hispanic civilizations including the Aztecs and the Olmecs. Over time, Central Mexico became home to colorful colonial towns like San Miguel de Allende, culinary destinations like Puebla, and massive cities like Mexico City.
Loved our Central Mexico Travel Guide? Pin it for later!