Last Updated on December 5, 2023 by Soumya
Are you searching for the best hidden gems in Istanbul? Looking for offbeat places to add to your Istanbul itinerary? Wondering what are the best secret things to do in Istanbul so that you don't have to encounter hordes of tourists? I totally get you and that's why I am here to help.
Istanbul is a really popular tourist destination and one of the best places to visit in Turkey. With a history dating back 5000 years and a location straddling two continents, one can hardly blame Istanbul for being so popular! What we can do, however, is find the best Istanbul hidden gems that'll allow us to enjoy the city without the crowds.
Recently, I spent more than 3 weeks in Istanbul and ventured off the beaten path several times. From hidden restaurants in Istanbul to lesser-known mosques and underground cisterns, I explored and researched many different attractions, far from the prying eyes.
As a result, I have this exclusive Istanbul secret places and things guide that has 23 secret things to do in Istanbul including visiting a miniature wonderland, taking a coffee tour, and checking out some gorgeous neighborhoods and churches.
Please note: This post may contain affiliate links which means I may earn a commission if you make a purchase by clicking a link on this post. This will be at no additional cost to you. Affiliate links help me keep this website up and running. Thanks for your support!
Hidden gems in Istanbul
Great Palace Mosaics Museum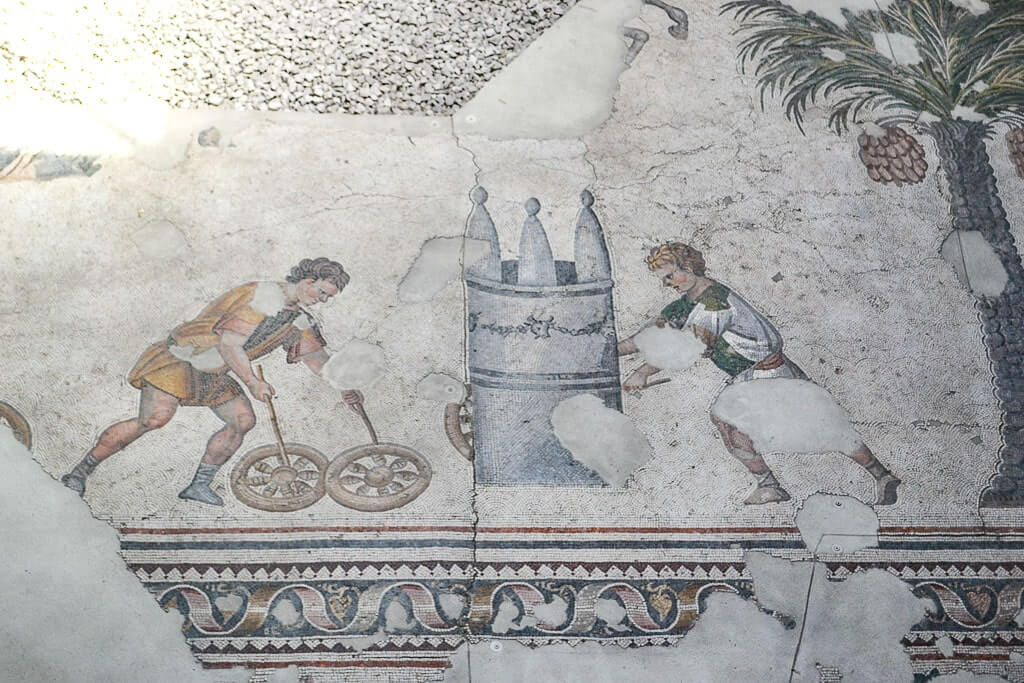 One of Istanbul's hidden gems and my favorite secret place to visit is the Great Palace Mosaics Museum. The museum is located on what we know as the ruins of the Great Palace of Constantinople and hosts a collection of magnificent Byzantine mosaics preserved in situ. Some of the best mosaics depict birds, animals, and humans from the Roman era. They talk volumes about local life and culture in those times.
I love this small museum not only because of its exotic mosaics but also because of the fact that it is one of the very few places where we can see a portion of the Royal Palace of the Byzantine Empire. Much of the palace is, otherwise, destroyed.
The Great Palace Mosaics Museum is right behind the Blue Mosque but not many people know of it. You'll always find it empty – a calm oasis in the middle of the busy Sultanahmet area. The exit is in the middle of Arasta Bazaar. So, you can explore two Istanbul hidden gems together.
Unfortunately, the Great Palace Mosaics Museum is temporarily closed now due to ongoing restoration work. Please check for opening dates on the official website here before visiting.
Entrance to the Great Palace Mosaics Museum is included in the Istanbul Museum Pass.
Arasta Bazaar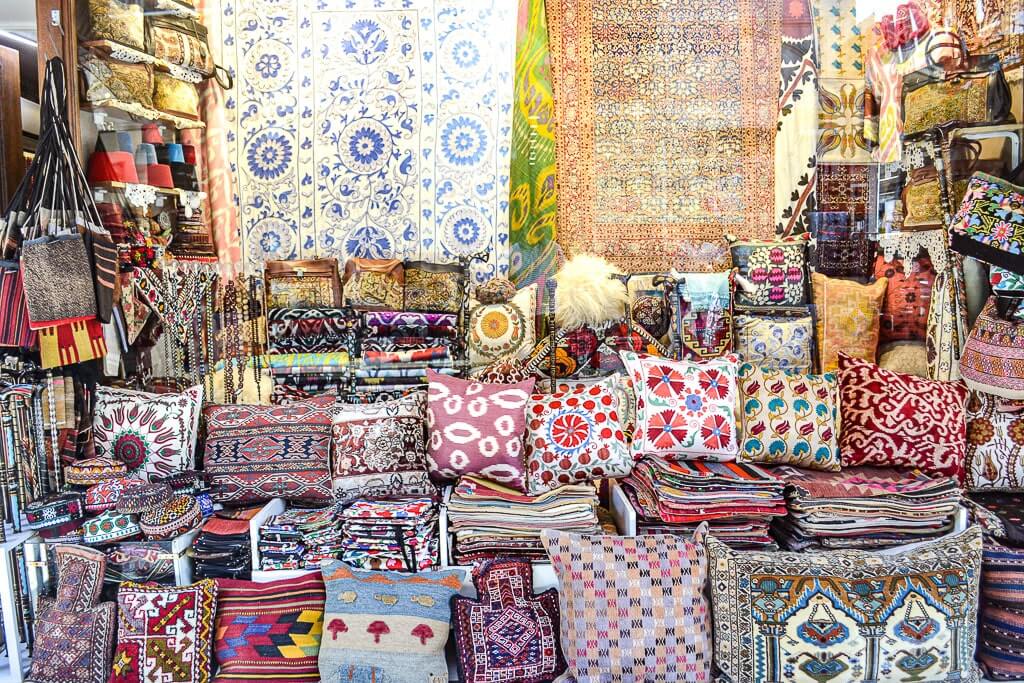 Here's a secret place in Istanbul for the shopaholics – the Arasta Bazaar.
While everyone throngs to the more famous Grand Bazaar and the Spice Bazaar, people barely know about the Arasta Bazaar that is located right behind the Blue Mosque. We stumbled upon it while casually strolling through the Sultanahmet neighborhood.
Arasta Bazaar is a historic marketplace dating to the 17th century. It is located at the site of the Great Byzantine Palace and is therefore right next to the Great Palace Mosaics Museum.
Arasta Bazaar is a nice place to buy Turkish souvenirs such as carpets, ceramics, towels, spices, and Turkish delights. Since it is not as crowded as the other Istanbul markets, it is best for people who are looking for a quieter shopping experience.
Hagia Irene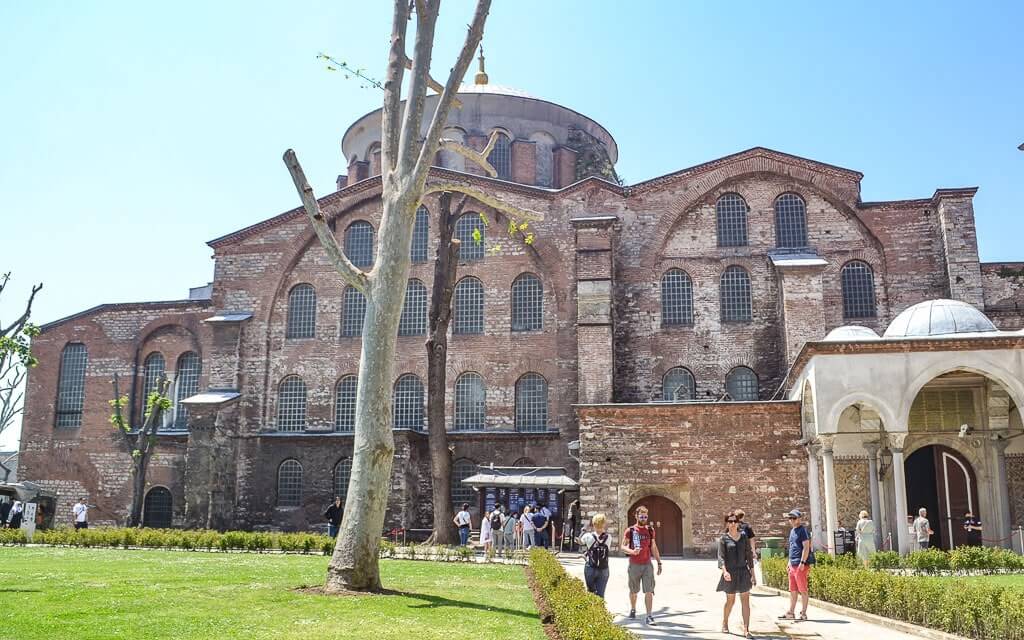 The lesser-known cousin of Hagia Sophia, Hagia Irene stands right opposite Topkapi Palace in the same courtyard. Yet, very few travelers know of it. In my opinion, this is one of the best hidden gems in Istanbul because it is hidden in absolute plain sight.
Hagia Irene is actually older than Hagia Sophia and is probably one of Istanbul's oldest standing Byzantine era monuments.
Another interesting Istanbul fact is that this old church was never converted into a mosque. But it became a military arsenal for a while. Nowadays, it plays host to music festivals and a few tourists during the day.
Nakilbent Cistern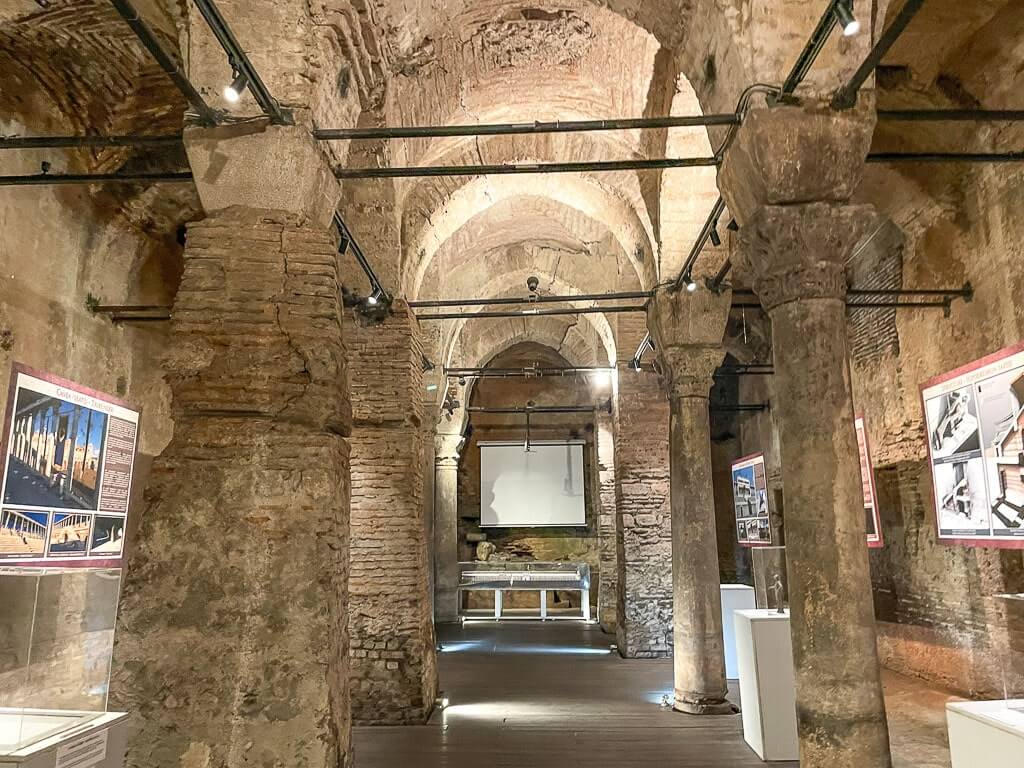 You may have heard of the famous Basilica Cistern that everyone asks you to visit even if you are in Istanbul for one day! But have you heard of this pretty hidden gem that'll also show you underground Istanbul, albeit without the crowds – the Nakilbent Cistern?
We stumbled upon the lesser-known Nakilbent Cistern while strolling through the secret alleyways of Sultanahmet district. It is a Byzantine cistern dating back to the 6th century and has 18 marble columns. Once upon a time, the cistern served as a water reservoir for the Great Palace of Constantinople but today, it features a photo exhibition of life in Istanbul.
Interestingly, the Nakilbent Cistern is located under a functional carpet store called Nakkas that takes good care of it. The best part is you can enter and explore the cistern for free. Just show up at the carpet store and they'll direct you downstairs.
Museum of Turkish & Islamic Arts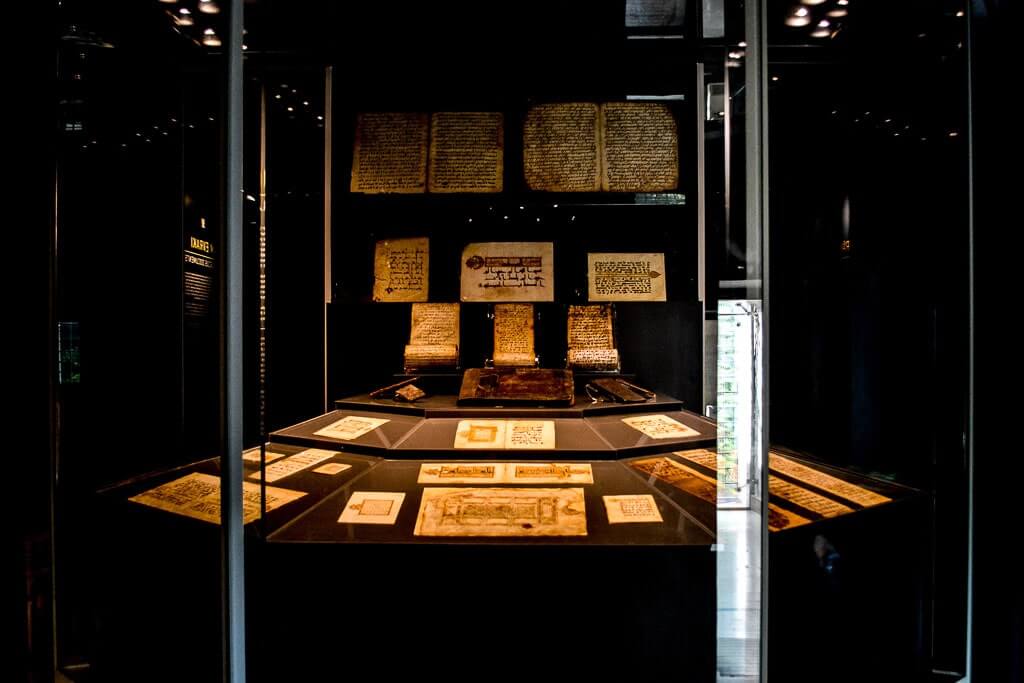 The Turkish and Islamic Arts Museum is one of the best kept secrets of Istanbul. It is one of the best Islamic arts museums that I have visited anywhere in the world.
The expansive displays of the museum house a beautiful collection of Islamic paintings, calligraphy, carpets, and Seljuk tiles and wood carvings. An amazing collection of Ottoman carpets dating to the 15th century and metal and ceramic artifacts from medieval times are the highlights. The building that houses the museum was once the residence of an important vizier of the Sultan, making a visit here even more interesting.
Admission is included in the Istanbul Museum Pass.
Turkish coffee tour
A unique and unusual foodie thing to do in Istanbul is to join a coffee tasting tour in Istanbul.
Coffee is Turkey's national drink and embarking on a coffee adventure is possibly one of the most interesting experiences in Turkey. Turkey does its coffee differently – the brewing, the serving, and the process of having coffee are unique – so much so that Turkish coffee culture finds a place in UNESCO's list of intangible cultural heritage.
On this highest-rated coffee tour in Istanbul, you'll learn all about Turkey's coffee culture, taste coffee in historic cafes, and master the art of Turkish coffee making.
Beylerbei Palace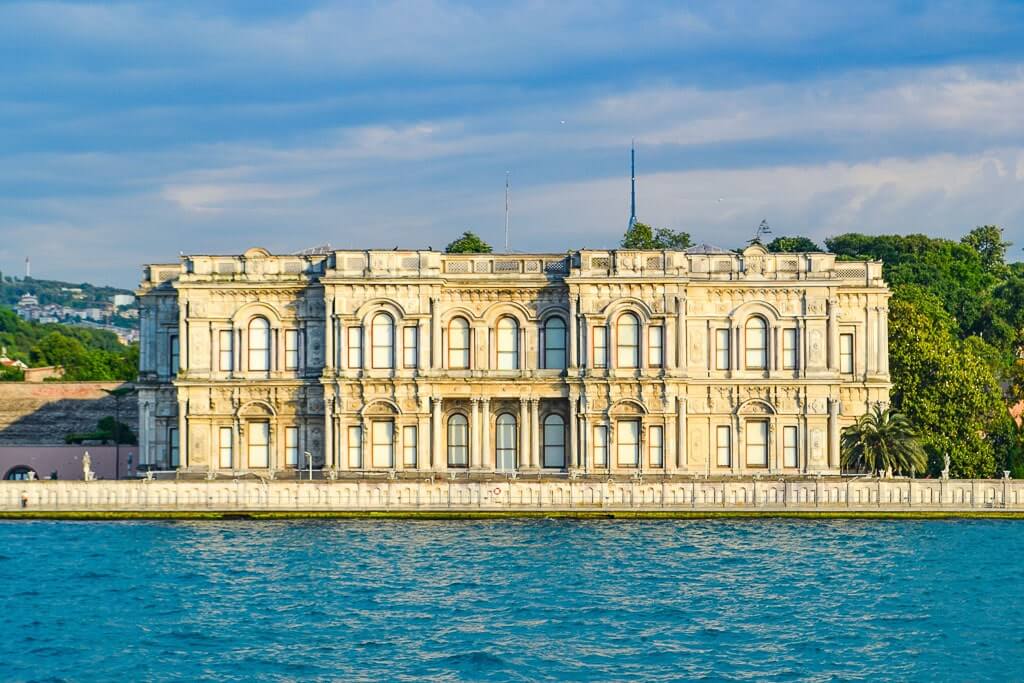 Istanbul is full of palaces. Be it the majestic Topkapi Palace (a staple on every Istanbul itinerary), the very European Dolmabahce Palace on the Bosphorus, or the stunning Ciragan Palace where you can stay and feel like royalty, Istanbul is literally oozing with palaces.
One of the lesser-known or lesser-visited palaces of Istanbul is the Beylerbei Palace. The palace is an exquisite example of French Baroque architecture implemented in a traditional Ottoman house plan. It is spread over 2 stories and has 24 opulent state rooms & 6 beautiful halls. Other highlights include the palace gardens, a marble kiosk, and the marine kiosks.
The Beylerbei Palace was built in the late 19th century as a summer palace and came to host many royal visitors including the Duke and Duchess of Windsor and Empress Eugenie of France. There's a story that Empress Eugenie was totally taken by the architecture of the palace and she got herself a copy of the guest room window made in the Tuileries Palace.
Find all information about Beylerbei Palace on the Directorate of National Palaces website here.
Secret things to do in Istanbul
Pertevniyal Valide Sultan Mosque
If you wish to see a bit of offbeat Istanbul, head to Pertevniyal Valide Sultan Mosque in Aksaray neighborhood.
Built in the late 19th century by the Sultan's mother, the Aksaray Valide Mosque is considered to be one of the most eclectic mosques in Turkey. It features several architectural styles and is a harmonious mix of Ottoman, Gothic, Renaissance, and Moorish styles. Ornate stonework on the mosque's facade is an absolute must-see.
The Pertevniyal Valide Sultan Mosque dominates the skyline in Aksaray, which is a great place to try ethnic cuisines from all around the world in Istanbul. Aksaray was our favorite place for Yemeni, Arabic, and Uighur food when in Istanbul. It is still the kind of melting pot that it used to be hundreds of years ago.
Church of St. Anthony of Padua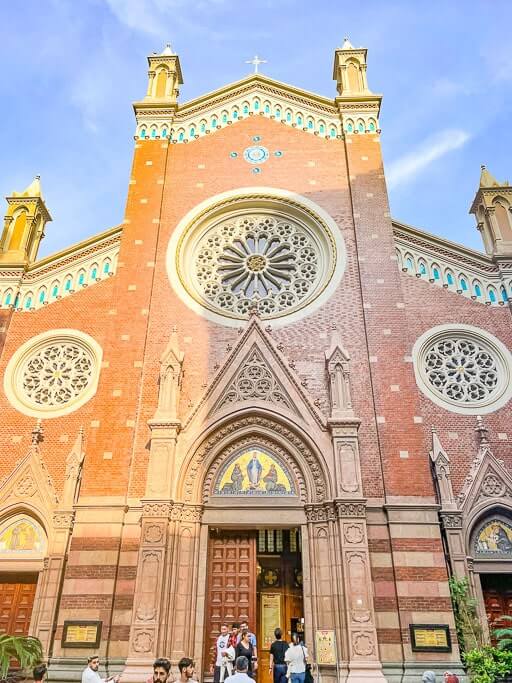 Locally known as Sent Antuan Kilisesi, the Catholic Church of St. Anthony of Padua is the largest in Istanbul. What's interesting is that the church is located right in the bustling heart of Istanbul, on the Istiklal Avenue. Yet, it is often missed by visitors.
Built in the early 20th century, the Church of St. Anthony of Padua sports a beautiful Gothic Revival style of architecture. It is built on the site of the original church of St. Anthony that was built by the Italians in the 1700s. The beautiful red facade and the gorgeous interiors make this place a must-have on your Istanbul itinerary.
Christmas is a great time to visit the church when it is all decked up. Otherwise, it is open from 9:00am – 7:00pm every day.
Pandeli Restaurant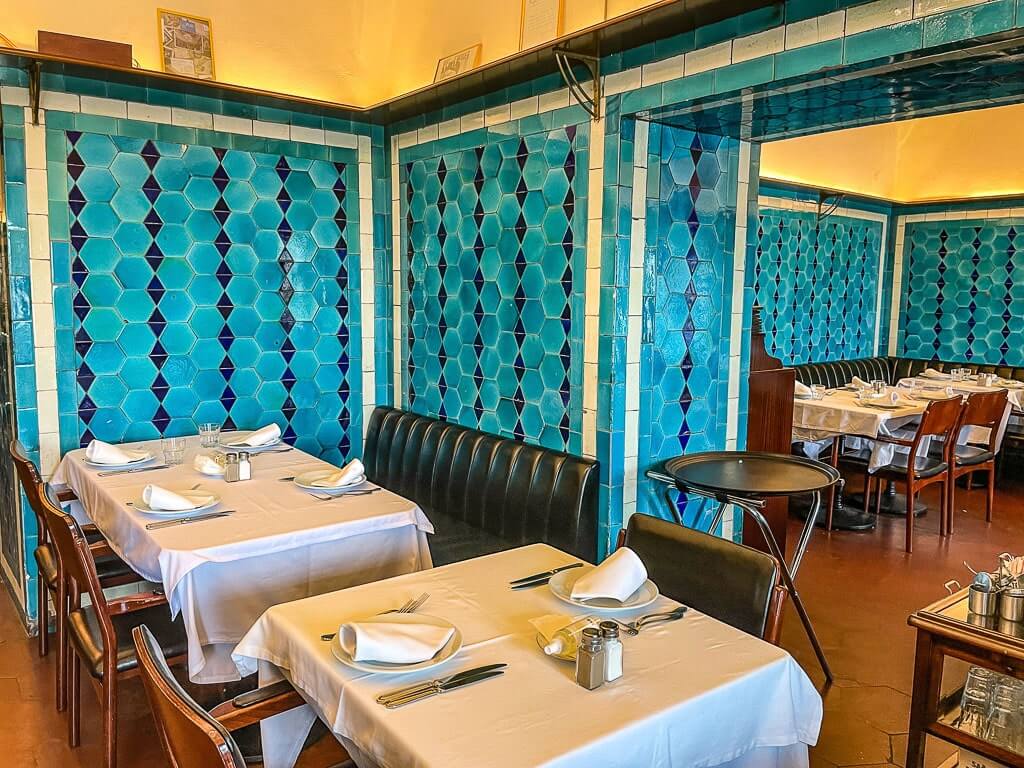 I am letting you on my secret find in Istanbul – a beautiful, blue-tile-clad restaurant inside the Egyptian Bazaar that serves some unique and authentic Turkish delicacies in Istanbul. This is the Michelin-starred Pandeli Restaurant which has hosted the likes of Queen Elizabeth, Audrey Hepburn, and Robert de Niro.
Be sure to try the exceptional eggplant pie with doner kebab on top at Pandeli. Their lamb stew and oven-baked quince are delicious too.
St. Stephen's Orthodox Church
One of the most amazing but secret things to do in Istanbul is to visit the stunning Bulgarian St. Stephen's Orthodox Church in the Balat neighborhood.
Now, this church is special because it is the only Orthodox church ever built entirely of cast iron. It was built in the shape of a cross in the Byzantine style and is more than a 100 years old. It is still used by the Bulgarian Christian community in Istanbul for praying.
Both the exteriors and the interiors of the church are stunning. Therefore, it makes for a wonderful Instagram spot in Istanbul. However, more than that, it speaks to the melting pot culture of Istanbul, a place that has been on the crossroads of civilizations for ages.
Sehzade Mosque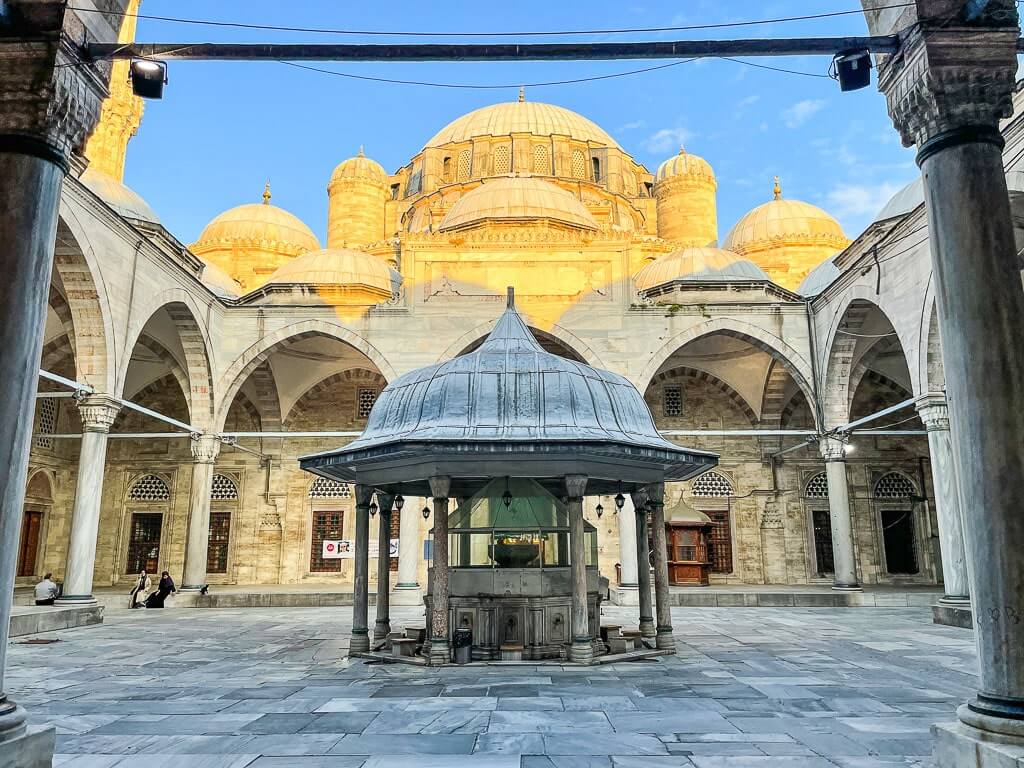 One of Istanbul's mosques that is exquisitely beautiful yet lesser-known is the Sehzade Mosque. Suleiman, the Magnificent commissioned the mosque to be built in memory of his dead son, Sehzade Mehmed. Therefore, this 16th-century mosque is called the Prince's Mosque (prince = sehzade in Turkish).
Famous architect, Mimar Sinan built the beautiful Sehzade Mosque. Even though the exterior looks similar to any other Turkish mosque, the interiors are stunning. I especially loved the details on the ceiling (see the featured image of the post) which are quite dramatic. The mosque is home to Prince Mehmed's tomb, a public kitchen, a caravanserai, and two madrasahs.
Turbes Museum
Want to see where the famous sultans of Ottoman Empire and their families are buried? Head to Turbes Museum located between Hagia Sophia and Topkapi Palace. It is a tad difficult to locate (you won't even find it on Google Maps but look out for the sign "Turbe Muzesi") but well worth visiting because it is home to several tombs including the Tomb of Suleiman, the Magnificent. The museum is free to enter and has some interesting ceiling designs apart from the tombs, of course.
Underground art tour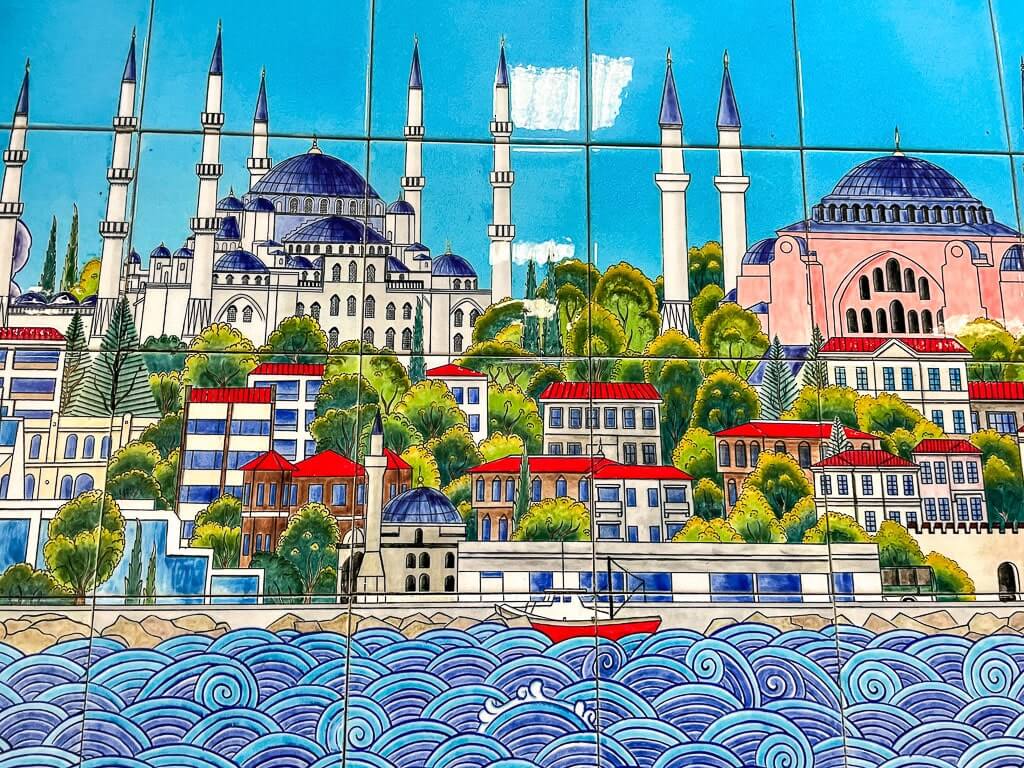 Istanbul has an extensive underground metro system that carries nearly 2 million people everyday. Interestingly, many Istanbul metro stations have amazing art work adorning the walls. Most are made of glazed tiles and give you a picture of life and culture of Istanbul and Turkey.
I later found that Istanbul had a policy to make art more accessible to everyone by using the station walls as museums. You can find more here.
Here's (pictured above) a beautiful tiled wall that I captured on one of numerous transits through Istanbul. There were so many more!
Camlica Tower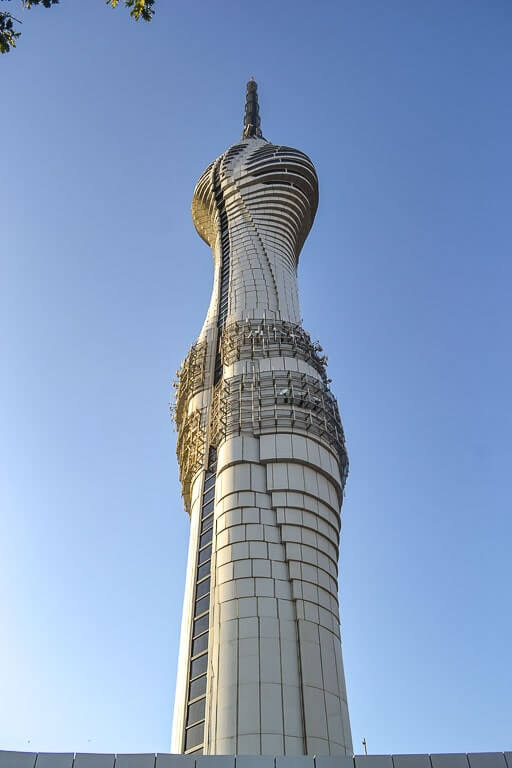 A modern addition to my list of hidden gems in Istanbul, the Camlica Tower is Istanbul's tallest building as well as the TV and Radio tower. It is more than 1200 ft tall which makes it a great place to go up and check out some stunning views of Istanbul. Watching the twinkling night lights of the city from the Camlica Tower is one of the best things to do in Istanbul.
Camlica Tower is located on the Camlica Hill in Uskudar district which requires time and planning to get to from the historic center. So, I would recommend adding the Camlica Tower in your itinerary only if you're staying in Istanbul for 3 days or more.
You can visit the tower from 10:00am – 9:00pm, Monday – Saturday. You can go all the way up to the observation decks on the 33rd and 34th floors. The tower also has a restaurant on the 39-40th floors – but this one needs a reservation. Be sure to check out their interactive 3D experience which gives you an interesting aerial view of the city. Find more details and book your tickets on the official website here.
Istanbul off the beaten path
Fener & Balat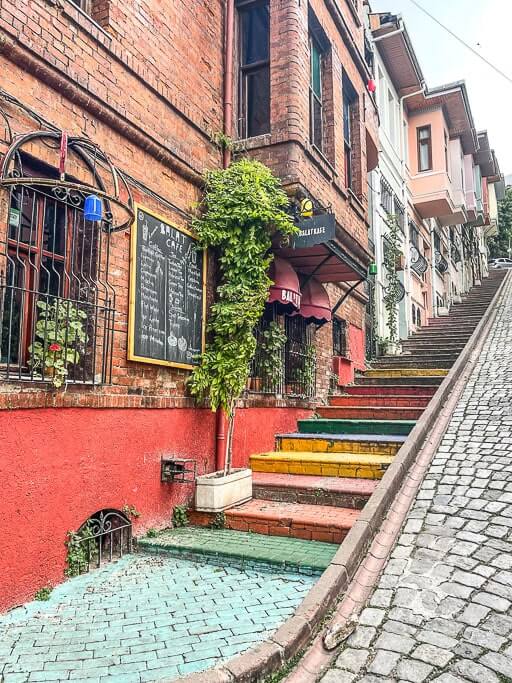 Two of my favorite neighborhoods in Istanbul that are also hidden gems (at least, till now!) are Fener and Balat.
Fener and Balat are the prettiest areas of Istanbul, filled with quaint, pastel-colored buildings, cobbled & hilly streets, and an eclectic collection of religious buildings including pretty churches and synagogues. Roaming through the charming streets and clicking pictures is an amazing way to pass time in these neighborhoods.
Both Fener and Balat have interesting histories. While Fener was mostly settled in by Greeks, Balat was occupied by Jewish people. That's why we have such an all-embracing group of religious institutions here. Both Fener and Balat are on the list of UNESCO world heritage sites.
The best way to explore Fener and Balat is by joining a guided tour like this one so that your local tour guide can show you the best of these neighborhoods.
Kucuksu Pavilion
The name Kucuksu Pavilion literally translates to "little water pavilion".
The Kucuksu Pavilion is a small Ottoman pavilion that was used as a summer palace and hunting lodge. It was built in the 19th century in the neo-Baroque style.
The pavilion is spread over 2 floors and has a gorgeously detailed exterior and a beautifully embellished and gilded interior. It is so beautiful that visitors often refer to Kucuksu Pavilion as mini-Dolmabahce.
The Kucuksu Pavilion is a favorite wedding venue for locals. So, if you're visiting on a wedding day, you may be able to catch a few glimpses of a traditional Turkish wedding.
One of the most common ways of seeing the Kucuksu Pavilion is by passing by it on this Bosphorus Strait and Palaces Tour.
This cute little palace definitely deserves an hour of your time so that you can appreciate the architecture and the ornate designs of the staterooms.
You will want to sign up for this Bosphorus cruise to closely appreciate the beauty of Kucuksu Pavilion.
Ashkenazi Synagogue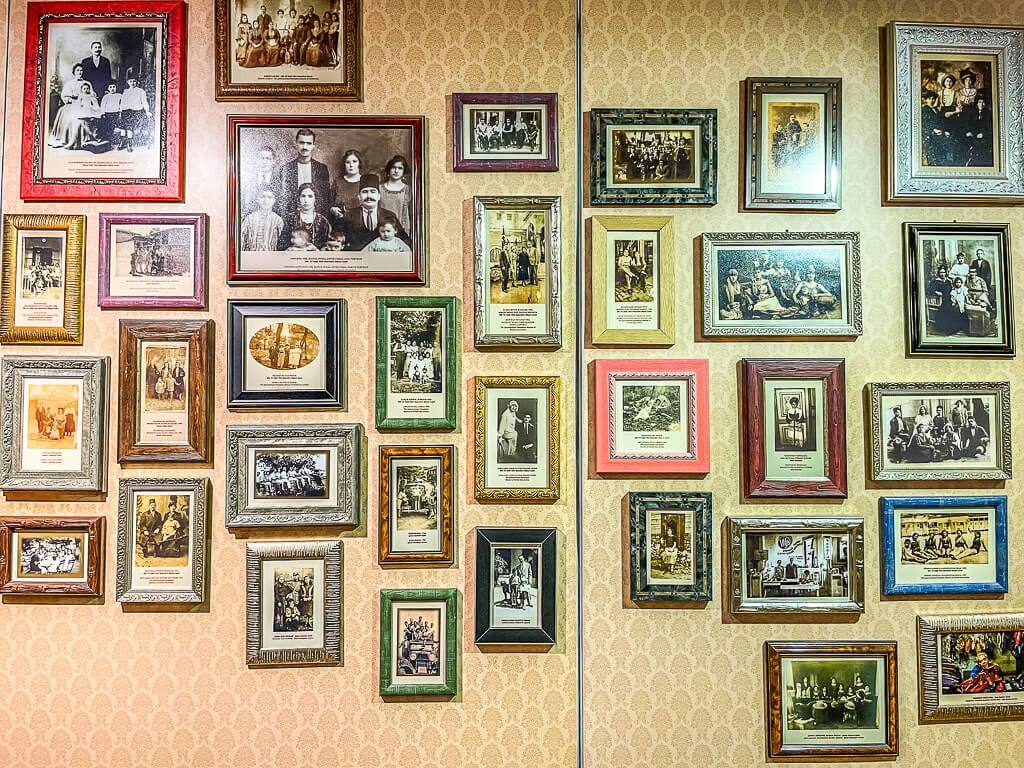 Istanbul has had a long Jewish history since the times of the Byzantine Empire. The area around Galata Tower was predominantly Jewish which is why you'll find several synagogues here.
Many of Galata's synagogues require getting prior permission for visiting but we found one that we could visit without a permission. It was the Neve Shalom synagogue which had an impressive museum chalking out Jewish history and culture in Istanbul.
Check out the synagogue opening hours here and be sure to get an id because you'll need that for verification. We carried our passports.
Miniaturk
Travelers who really wish to venture off the beaten path in Istanbul can head to Miniaturk, a miniature wonderland that is an amazing representation of Turkey's architecture and history.
Miniaturk is a open-air museum-cum-park featuring 100+ models of the best architectural landmarks in Turkey. The models are 1/25th in scale and spread over more than 40,000 sq. ft. From the famous fairy chimneys of Cappadocia and the cotton castle of Pamukkale to the lesser-known ancient world wonders Artemis Temple and Halicarnassus Mausoleum, you'll find the miniatures of all popular tourist attractions in Turkey here. It is a great place to visit with your family, especially if you have small kids.
Miniaturk is open 9:00am – 6:00pm, every day of the week. Find all visiting information on the official website here.
Rahmi M. Koc Museum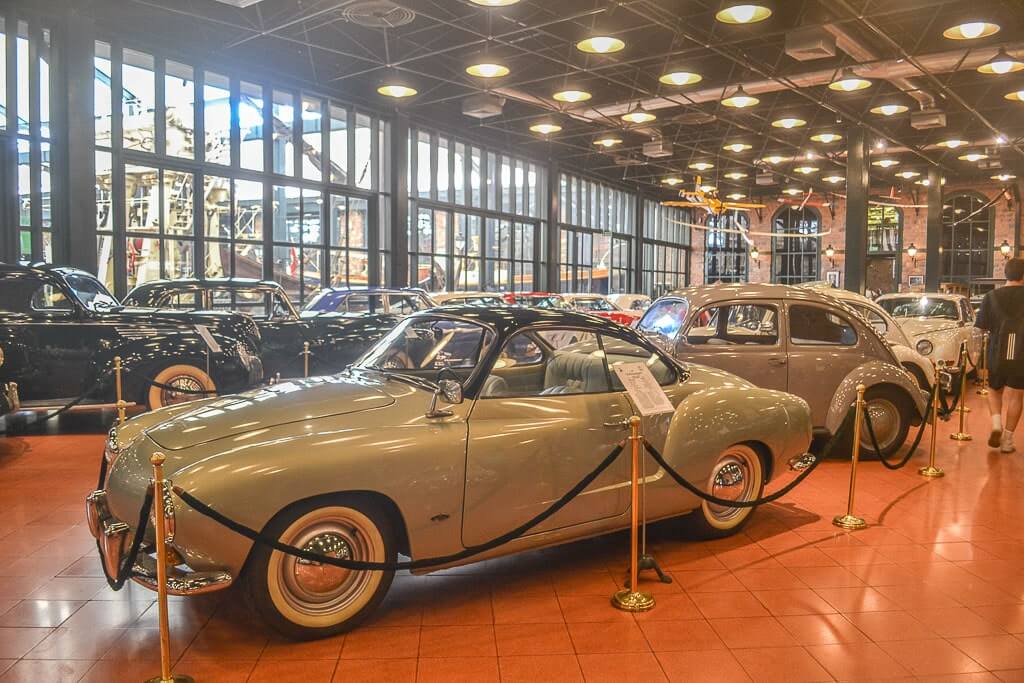 Another special but hidden place to visit in Istanbul is the Rahmi Koc Industrial Museum.
It is Turkey's first industrial museum and houses a wonderful collection of vintage cars, race cars, motorbikes, old Istanbul trams, carriages for kings, ferry boats, aircrafts, and so much more. Their tram section is adorable. This place is an absolute haven for car lovers and transport enthusiasts.
If you are not too much into transport, then don't worry. There's a wonderful cafe and restaurant within the museum premises where you can enjoy a nice lunch by the sea. You can also book a short motorboat ride that'll take you on an exciting ride through the Golden Horn. I totally loved this bit.
Aqueduct of Valens
I had no idea that Istanbul had an aqueduct dating back to the times of the Byzantine Empire.
Also known as the Bodzogan Kemeri, the Aqueduct of Valens is nearly 1700 years old and an impressive example of Roman engineering. The aqueduct was more than 160 miles long (that makes it the longest water supply route of antiquity) and over 90 ft high. The aqueduct was once used to transport water to the Byzantine city of Constantinople.
Even though you cannot climb the aqueduct (the only aqueduct I ever climbed was in Lisbon; my husband and son climbed the one near Safranbolu also; do you know of others?), you can get some great shots from the two parks that flank both sides of the Attaturk Boulevard. Check out our Istanbul hidden gems map below to find directions the spot.
Uskudar Mihrimah Sultan Mosque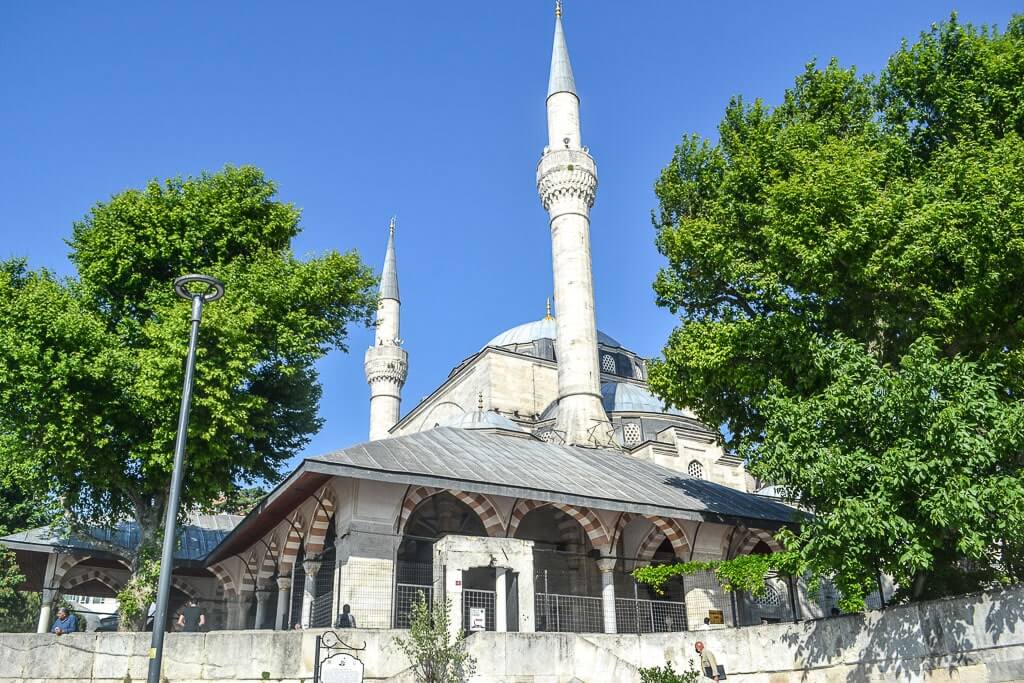 One of Istanbul's most imposing landmarks is the Mihrimah Sultan Mosque in the Uskudar neighborhood. Mihrimah Sultan, the daughter of Suleiman the Magnificent, commissioned this mosque and Mimar Sinan built it in the 16th century.
The Mihrimah Sultan Mosque has impressive Ottoman architecture featuring slender minarets and a high vaulted dome that is surrounded by half-domes on three sides. This mosque is easy to get to because it is located right next to the Uskudar Ferry Terminal and is often called the "Iskele Camii" or the "dockyard mosque".
Rumeli Hisari Fortress
The Ottomans built a fortress in 1452 across the Bosphorus to siege control of Constantinople and cut off necessary supplies to the Byzantine capital. This was the Rumeli Hisari fortress.
Rumeli Hisari went on to be used as a prison and checkpoint until the 19th century. Now, it functions as a museum and a venue for concerts and musicals. You can visit and hike up to the walls of the fort. Entrance is covered by the Istanbul Museum Pass.
Map of hidden gems in Istanbul
Loved our Istanbul hidden gems guide? Pin it for later!