Last Updated on September 21, 2021 by Soumya
Planning a trip to Savannah GA? Keen to dig into the history of this beautiful southern city? I suggest you head to Wormsloe Historic Site, an important Savannah historic site, just a few miles away from downtown.
Wormsloe Plantation House and Park is filled with intriguing history and stunning natural beauty.
More than 250 years old, this antebellum home has played many roles in the history of America. It functioned as a defense post, a successful plantation for several crops, a failed one for silk, and most importantly, home to Noble Jones, one of Georgia's first settlers and leading officials.
You would not want to miss Wormsloe's gorgeous live oak avenue when you are visiting. Getting yourself clicked in this picturesque driveway is one of the best things to do in Savannah GA.
Located on Isle of Hope, Wormsloe Historic Site is only a few minutes away from Savannah. But the marshes and salt flats in the area take you to a completely different country.
Can you believe these salt flats were actually presented as Africa in the 1977 TV series, Roots?
Roots, which went on to win 9 Emmy awards and 1 Golden Globe, presented a very different side of the colonial Wormsloe both literally and figuratively.
If you love interesting stories from the past, you have got to visit Wormsloe State Historic Site in Savannah.
In a hurry? Pin it for later!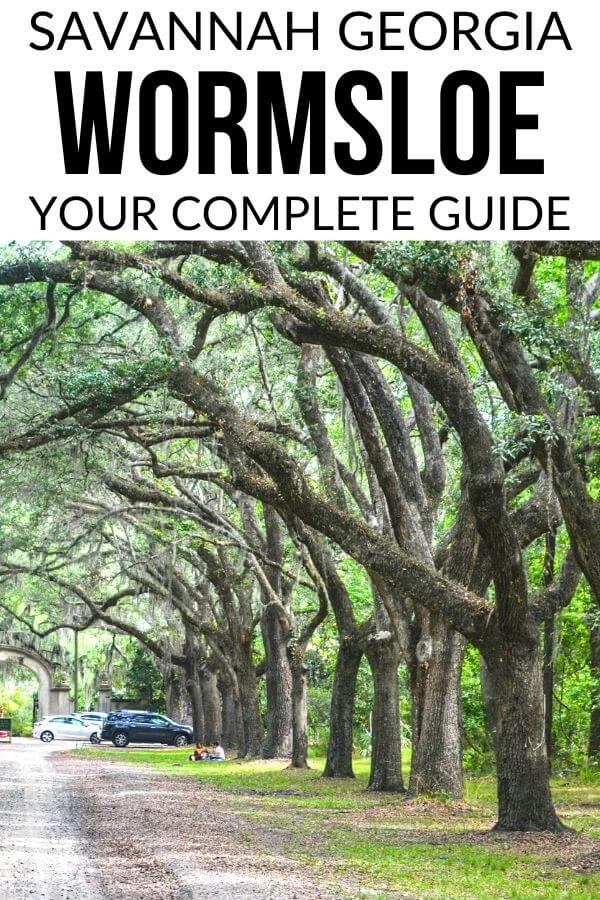 Please note: This post may contain affiliate links which means I may earn a commission if you make a purchase by clicking a link on this post. This will be at no additional cost to you. Affiliate links help me keep this website up and running. Thanks for your support!
Wormsloe Historic Site: A brief history
One of the first plantations outside of Savannah's Historic District, Wormsloe was home to Noble Jones and his family for many long years.
Jones was a physician and part-time carpenter who had arrived in Georgia along with James Oglethorpe in 1733. He founded Wormsloe Plantation in 1736.
Jones' house was built using tabby, a colonial building material made up of oyster shells, lime, sand, ash, and water. Ruins of the tabby home still survive at the southeastern tip of the island.
The Wormsloe plantation served many purposes including that of a guard post as part of Georgia's coastal defense system against the Spanish. It was also an active plantation for a while busy growing corn, rice, fruits, and vegetables.
The famous oak-lined avenue came into existence much later when a descendant of Jones family planted more than 400 oak trees in the late 1800s.
State of Georgia acquired most of the Wormsloe property in 1973. In 1979, Wormsloe opened to the public as a State Historic Site.
Visiting Savannah? Check out 16 amazing things to do in this beautiful Southern city.
What to do at Wormsloe?
There are tons of things to do at Wormsloe. You can visit a museum, check out the tabby ruins and gravesites, and spend quality time with nature at the Historic Site of Wormsloe.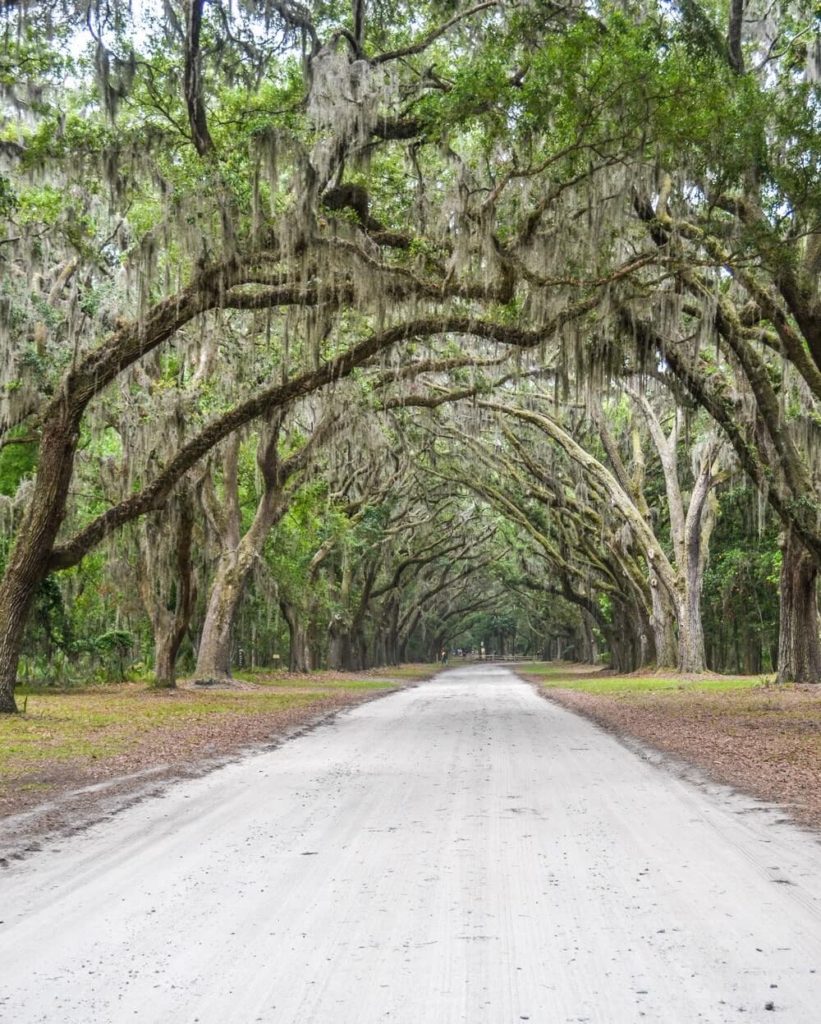 Get amazed by the Live Oak Avenue
One of the best things to do in Savannah GA is to go check out the Live Oak Avenue in Wormsloe.
The avenue is a 1.5 mile long path lined by huge live oaks on both sides. Sweeping branches of the oak trees smothered with Spanish moss create a picturesque archway that is just perfect for those romantic clicks and family portraits.
Honestly, this avenue is better than the one you saw in Forrest Gump. I highly recommend adding it to your itinerary if you are in Savannah for a weekend or 3 days.
If you are spending just a day in Savannah and have a car, try and steal a short trip here from the Bonaventure Cemetery. Wormsloe is just 12 mins away from there.
Looking for another plantation with a gorgeous live oak avenue? Try Boone Hall Plantation in Charleston, SC.
Visit the tabby ruins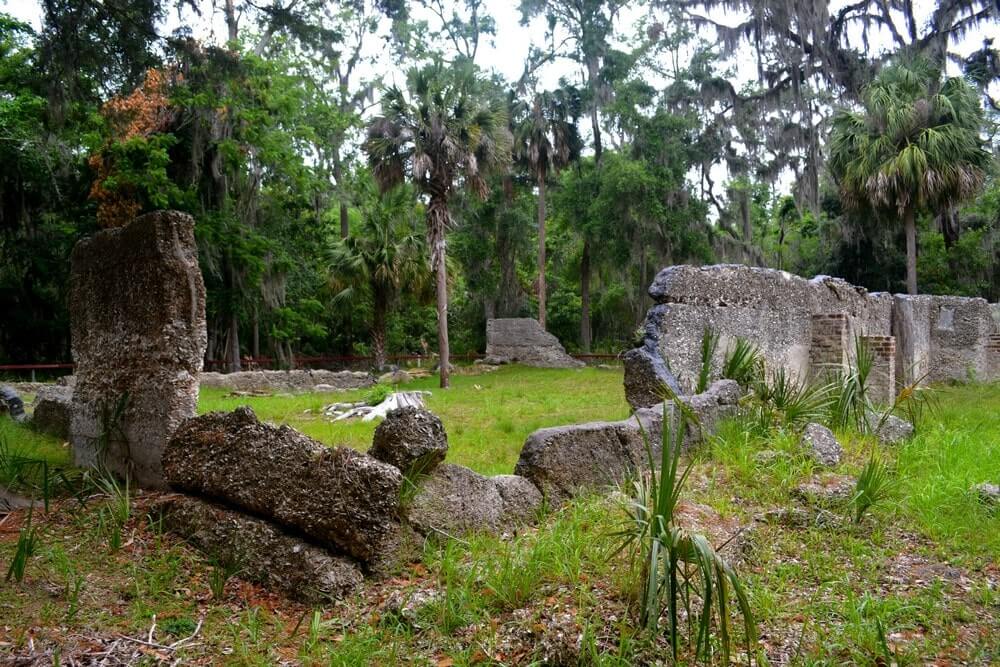 A part of the tabby house of Noble Jones still stands at Wormsloe Historic Site. Apparently, this is the oldest standing structure in Savannah.
It is an interesting place to visit because you can still see pieces of tabby (a type of concrete made up of oyster shells, lime, ash, sand, and water) scattered around. From here, you can steal a glance at the barren and thinly vegetated salt flats that form a good part of Isle of Hope.
Recommended: 21 Unmissable historic places in Savannah Georgia
Walk the nature trails
You can walk past huge live oaks, the tabby ruins, Savannah's marshes, and a colonial history area on a scenic nature trail that winds through the property.
The trail is 7 mile long and you can venture out of the beaten path to explore more of nature. Several small trails lead out to the docks where you can get a great view of the waters of Isle of Hope.
Explore the colonial history area and artifacts museum
The colonial history area is usually the last stop where you catch a whiff of life from more than 250 years ago. It is fun to see costumed guides demonstrate tools and skills of colonial settlers.
The museum will give you a deep understanding of the beginnings of the state of Georgia as well as into the life of James Oglethorpe, its founder.
Attend a fun historical event
Several fun events happen at the Wormsloe Plantation throughout the year. These events often provide deep insights into colonial culture and the lives of people who lived during those times.
Colonial Faire and Muster happens in February while the annual Colonial Christmas runs in December.
Be sure to check out Wormsloe's Facebook page for regular updates on events and fairs.
Learn how to fit Wormsloe into your Savannah weekend itinerary here.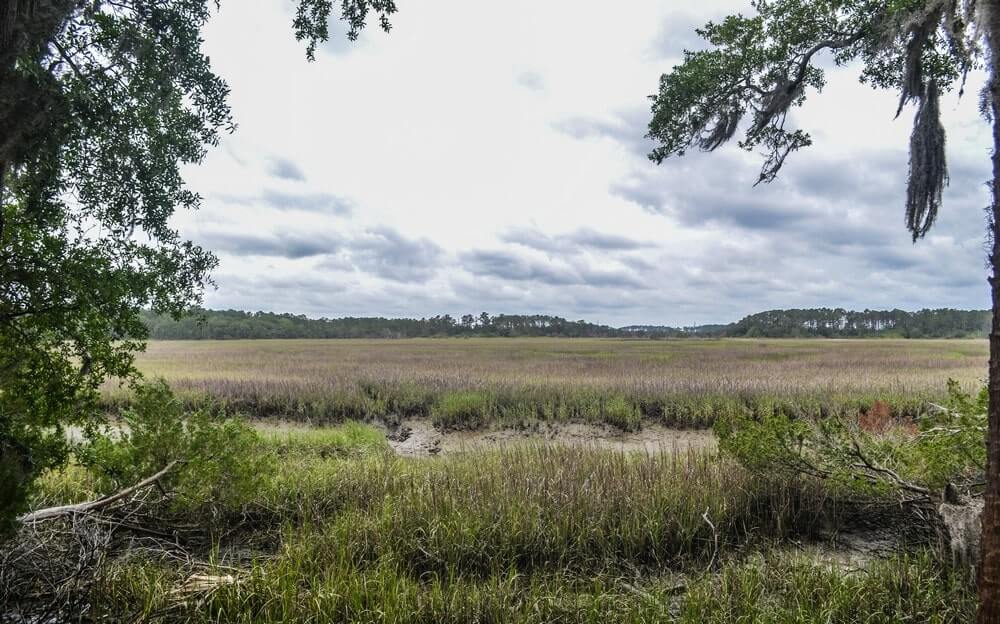 Practical information for visiting Wormsloe
Wormsloe Historic Site is located on Skidaway Road on the Isle of Hope. Here are a few practical details that will help you plan your trip here.
Wormsloe Historic Site cost
Admission to the historic site is $10 for adults, $9 for seniors, $4.50 for youth (6 – 17 years of age), and $2 for kids under 6. Check out the latest admission charges on the official website here before you plan.
Wormsloe Historic Site hours
The historic site is open between 9am – 4:45pm, Monday – Sunday. It is closed on Thanksgiving and Christmas.
Wormsloe guided tours
Fan of guided tours? I am because they give such deep insights into local history and culture. Same is the case with Wormsloe.
Here is a lovely Get Your Guide tour that allows you to see the best of both Wormsloe and Bonaventure. You can book the same tour on Viator too.
Wormsloe photography fee
I don't remember having to pay a photography fee when I went. I paid for the entire plantation tour and I think that included photography costs also.
But I believe there is a photography fee if you only wish to photograph the live oak avenue. I think it is the same as the plantation fee. You can call on 912-353-3023 to check.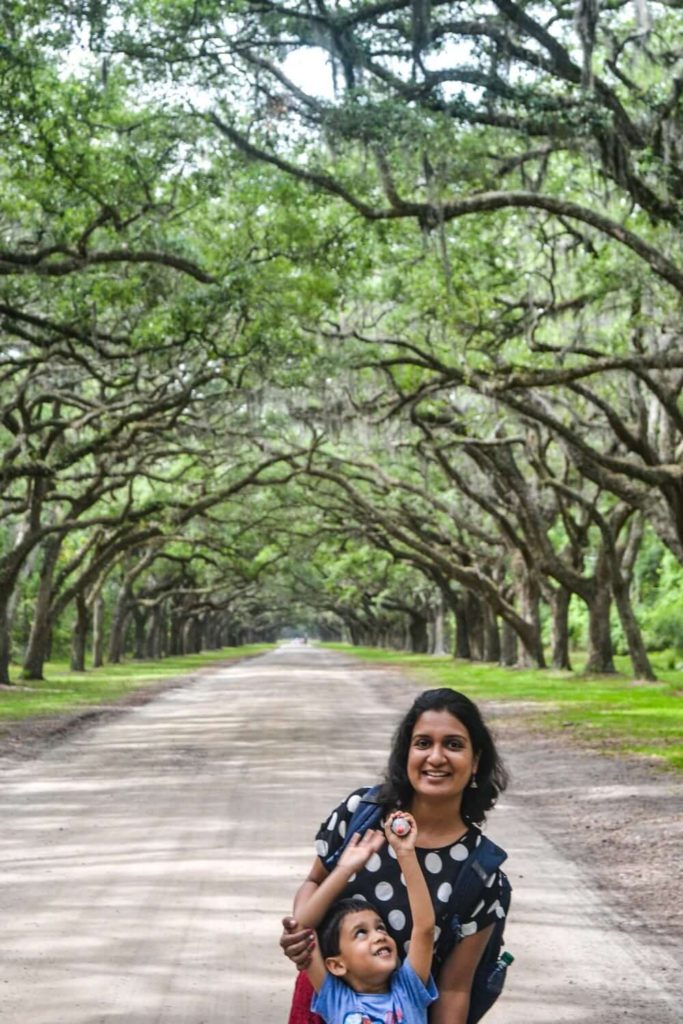 Wormsloe Historic Site FAQ
What movies were filmed at Wormsloe?
Some of the movies that were filmed at Wormsloe were The General's Daughter (1999), The Last Song (2010), and Savannah (2013). The impressive tree-lined drive that you saw in "The Last Song" as Will Blaklee's family driveway was Wormsloe's beautiful live oak avenue. Wormsloe's salt flats also featured in the 1977 miniseries, Roots.
Was Wormsloe Plantation in Forrest Gump?
No, Wormsloe Plantation did not figure in Forrest Gump. The oak-lined road where Forrest was chased by a group of bullies was filmed in a private property called the Bluff Plantation in Yemassee, South Carolina.
If you are a Forrest Gump fan, be sure to check out Chippewa Square in Savannah's Historic District where the famous Forrest Gump bench was placed.
How far is Wormsloe from Savannah?
The distance between Wormsloe and Savannah is 9 miles. A drive from Savannah to Wormsloe takes about 15 – 20 mins.
Is Wormsloe free?
Wormsloe Historic Site is not free to visit. You have to pay a small fee to explore the historic grounds as well as the oak avenue.
Did Wormsloe Plantation have slaves?
Yes, Wormsloe Plantation did have slaves although they are barely mentioned at the museum or the tour. At least, that was the case when I went on a tour of the plantation.
It is believed that as many as 1500 slaves worked at Wormsloe at any given time. They worked in the fields and lived close to the marshes at the edge of the plantation. Most slave dwellings were dismantled by the Jones family in the early 20th century.
Unfortunately, the dichotomous past of Savannah where slavery was an integral part of daily life is barely discussed at the Wormsloe Plantation. If you are looking to dig deeper into this aspect, head to Owens Thomas House & Slave Quarters in the Historic District.
Loved our guide to Wormsloe? Pin it for later!