Last Updated on May 11, 2022 by Soumya
The American South is a diverse place with turbulent and rich history. It is full of amazing landscapes as well as extraordinary cultural heritage. The South is the birthplace of rock & roll, jazz, blues, and soul music and is a place of exquisite cuisine with XXL portions. It is also a place with a history of troubled civil rights and racial discrimination.
Southern states have a distinctive culture of their own because of the common history they share. A history that is tied together by plantation complexes and slave societies. By antebellum homes, Spanish moss, and a love for grits and biscuits.
As an outsider in the USA, I was fascinated by American South's unique microculture. I traveled widely in this area not just to taste a bowl of Low-country boil and tour fine beautiful mansions but also to dig deeper into its racial history. I was fascinated by how enslaved labor had enriched the social fabric here and made it so different from the rest of the USA.
If you drill down further, you will get to a smaller core group of five states fondly referred to as America's Deep South. Louisiana, Mississippi, Georgia, Alabama, and South Carolina. You will not be wrong to include Tennessee and even parts of Arkansas.
No wonder, Southern USA is filled with tons of interesting things to do. As a culture vulture, it was only natural that I was drawn to America's historic south. And I am so glad I was. In this article, you will my top suggestions for the most beautiful cities that you need to visit in the American South.
Experience the beauty of the American South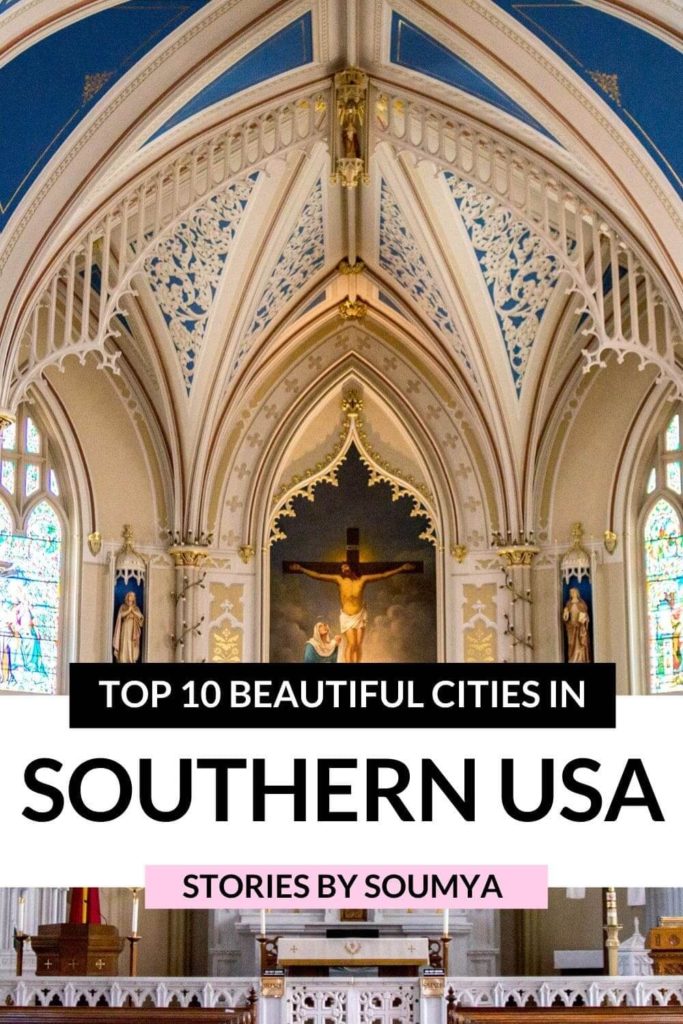 Please note: This post may contain affiliate links which means I may earn a commission if you make a purchase by clicking a link on this post. This will be at no additional cost to you. Affiliate links help me keep this website up and running. Thanks for your support!
The 10 Best Southern US cities
Savannah, Georgia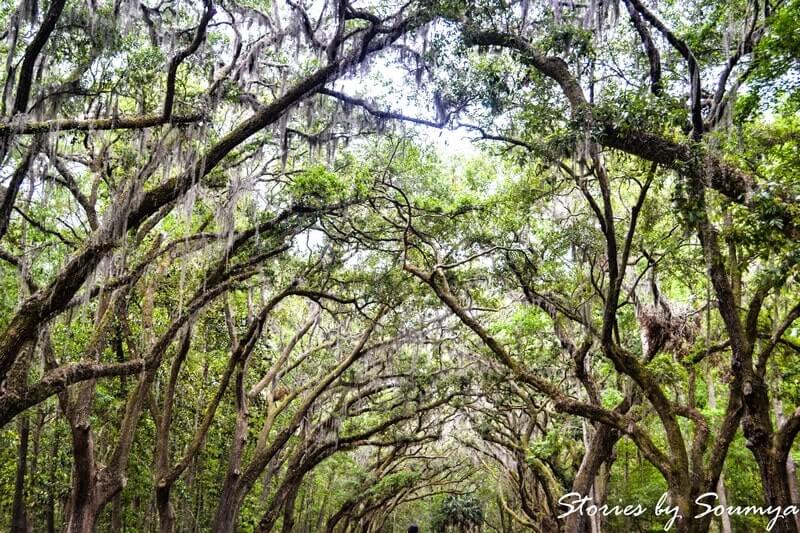 This is one of the most popular southern US cities to have on your radar. It is my favorite too. Savannah was my first foray into Southern US and I absolutely adored it.
Savannah has a rich and disturbing history behind it. Being a coastal town, Savannah relied heavily on slave labor and its past is dotted with tales of savage slavery. It was in Savannah that one of the largest slave auctions in the world took place! The soil and the story of Savannah were, and still continue to be, enriched by people of different communities/continents.
There are tonnes of interesting things to do in Savannah. Well-planned town squares to stroll through, delicious Low country food to gorge on, creepy ghost tours to join in, and fine antebellum homes to explore – Savannah offers its visitors a plethora of opportunities. It is one of those cities that makes you fall in love with it.
Trivia: Did you know that Savannah is considered to be the most haunted city in the USA? Find out more such interesting facts about Savannah.
New Orleans, Louisiana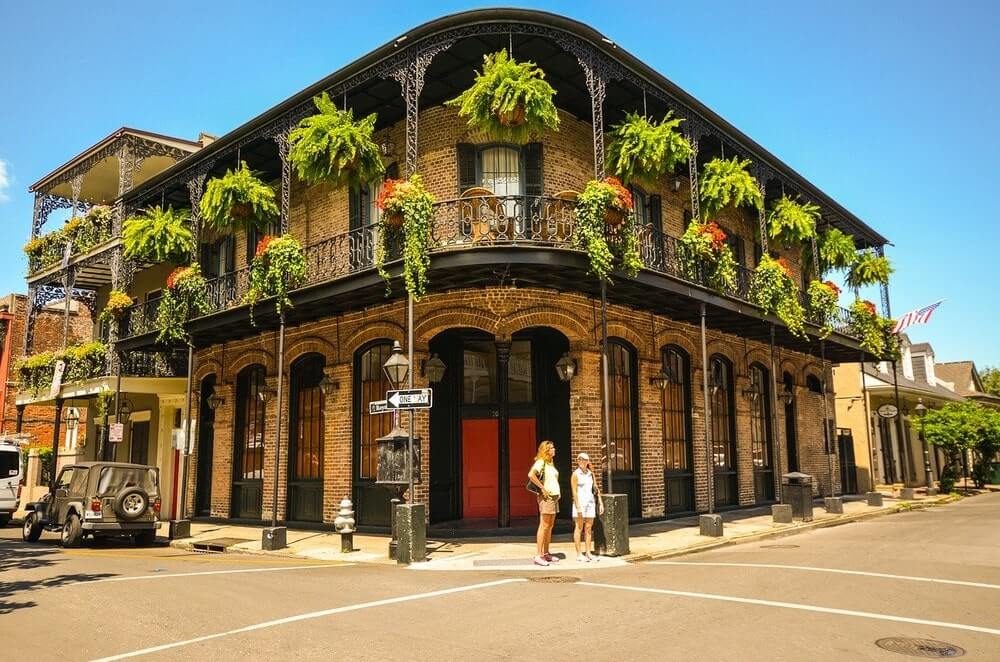 New Orleans in Louisiana is another popular southern getaway in the USA. Thanks to its reputation as a party town, a vibrant nightlife, and its annual celebration of the Mardi Gras. But New Orleans is so much more than just that.
With Spanish and French beginnings, New Orleans has a long and interesting history. The city was also a slavery stronghold as well as the founding center of the Southern Christian Leadership Conference. You might have already guessed. There is just so much in New Orleans for history addicts like us.
Today, New Orleans is a rich amalgamation of French, Spanish, and African cultures. Whether you are spending one day in New Orleans or more, you will have lots to do here.
Some of the must-visit cultural highlights are the French Quarter, the Lafayette Cemetery, St. Louis Cathedral, Jackson Square, and the Jazz National Historic Park. Plus, there are some great museums including the New Orleans Museum of Art and the Historic New Orleans Collection.
And I hope you will be hungry when visiting New Orleans. Louisiana is famous for its hospitality and extraordinary fusion cuisine with over the top servings.
Selma, Alabama
Small town Selma played a key role in America's civil rights movement. In 1965 it was home to the tumultuous Selma marches which eventually led to the passage of the Voting Rights Act of 1965. Of special mention is the first march (also known as Bloody Sunday) when civil rights activists, including Dr. Martin Luther King, were violently stopped on Edmund Pettus bridge while marching from Selma to Montgomery.
Selma is a key stop on every US itinerary tracing the country's African-American past. It was literally Ground Zero for the Voting Rights Campaign. You can head to the National Voting Rights Museum and Edmund Pettus Bridge and learn first-hand about these historical events.
Plus, there are lots of other interesting things to do in Selma, Alabama. Some of which include exploring the Old Cahawba Archaeological Park, taking a walk through the Old Town Historic District, and spending a day splashing around on the Alabama Scenic River Trail.
Montgomery, Alabama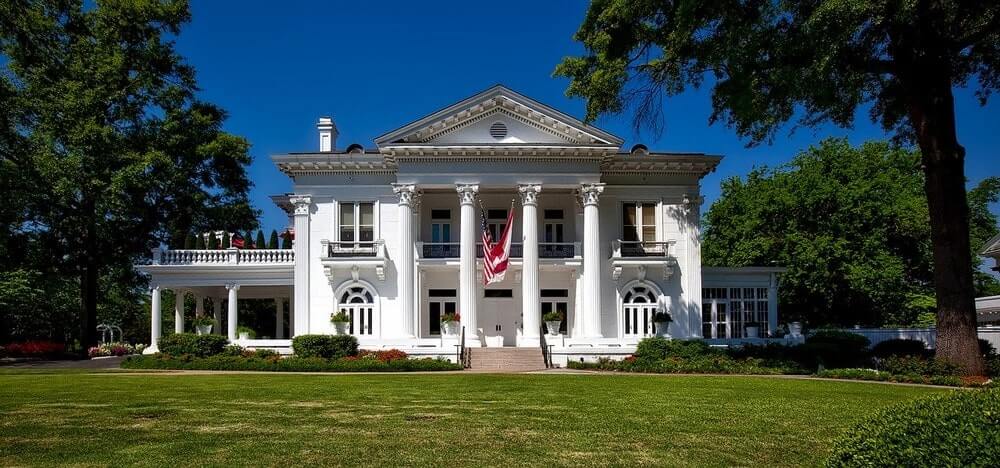 Alabama's capital city also has a troubled past. Montgomery was the first capital of the Confederate states during the American Civil War. It was also a crucial place in America's fight for civil rights. Civil rights activist, Rosa Parks refused to relinquish her bus seat to a white passenger. This resulted in her arrest and sparked the historic Montgomery bus boycott.
Montgomery is now home to the oldest state-funded archives, the Alabama Department of Archives and History. On your trip to Alabama capital city, you can explore architecture from the early 19th century, visit the First White House of the Confederacy, take a civil rights tour of Montgomery, or look into the great mind of Scott Fitzgerald at his home museum.
Nashville, Tennessee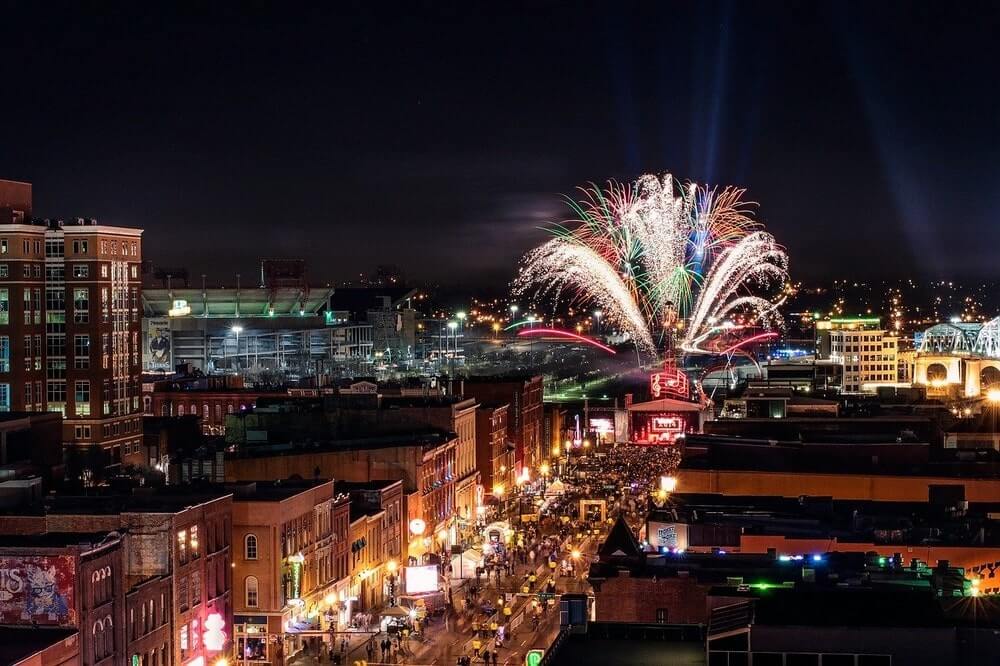 Nashville, the state capital of Tennessee is yet another historic city in the American South. Founded in 1779, the city was originally called Fort Nashborough. It was a major river port and railroad center.
Also known as Music City of USA, Nashville is a hub for country music. You can visit Country Music Hall of Fame, take a carriage ride, or do a General Jackson Showboat cruise.
The city has a vibrant food and drink scene. Almost always, you will find biscuits (note that this is not the typical biscuit you eat in the rest of the world) at your meals in huge quantities. And you must definitely try the Nashville hot chicken if you can handle it. For drinks, there is always a cup of Nashville fruit tea or Belle Meade Bourbon, a charcoal-mellowed whiskey signature to Tennessee.
Memphis, Tennessee
Memphis in southwestern Tennessee is another great place to stop by on your Southern US road trip. The city was home to the King of Rock, Elvis Presley. Today, his estate Graceland attracts millions of visitors annually.
But Memphis has a lot more to offer with its vibrant music scene, famous blues clubs on Beale Street, and an endearing food culture. You cannot leave Memphis without enjoying their famous BBQ and Southern food. And you should definitely visit the National Civil Rights Museum for a dip into the city's rich history.
Charleston, South Carolina
Charleston in South Carolina is another charming southern US destination. There are so many wonderful things to do in Charleston.
I have fond memories of my trip here because it was my first road trip in the USA with my friends.
Charleston has a beautiful historic part in the downtown that you can explore with a carriage ride. The city is chock full of cultural landmarks including the Old Slave Mart Museum, the Rainbow Row, and the Battery. Be sure to visit Fort Sumter where the civil war actually started.
This beautiful southern city is home to some cool street art. And there are so many wonderful art galleries to tour in. Ann Long Fine Art, the City Gallery at Waterfront Park, and Corrigan Gallery are just to name a few.
Charleston is also a great place to try authentic Southern flavors on a delicious food tour.
Natchez, Mississippi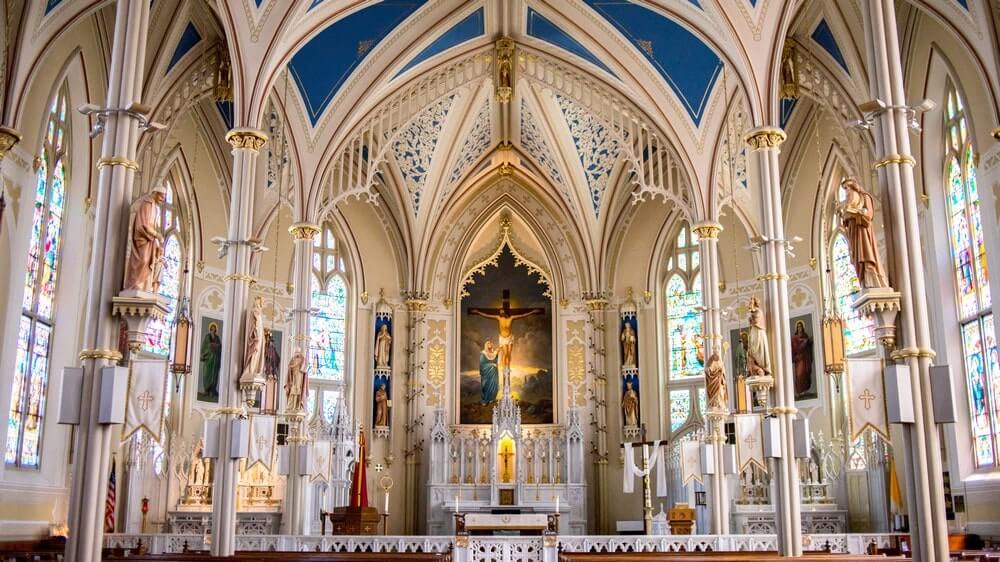 Natchez is often referred to as the jewel of the Mississippi River. It occupied a prominent position during the antebellum era. It was a flourishing trading center and an important hub for cotton plantation owners. Natchez was also one of the oldest European settlements in lower Mississippi.
Natchez soon grew to be a prosperous and rich town. Several Greek Revival homes were constructed here. These antebellum homes were elegantly designed and beautifully furnished. Hugh Howard celebrates Natchez's architectural heritage in his book Natchez Houses.
Stanton Hall, Auburn Historic Home, and Rosalie Mansion are some of the prettiest Natchez houses. If for nothing else, I would love to visit this historical city for its fine antebellum homes. What about you?
Atlanta, Georgia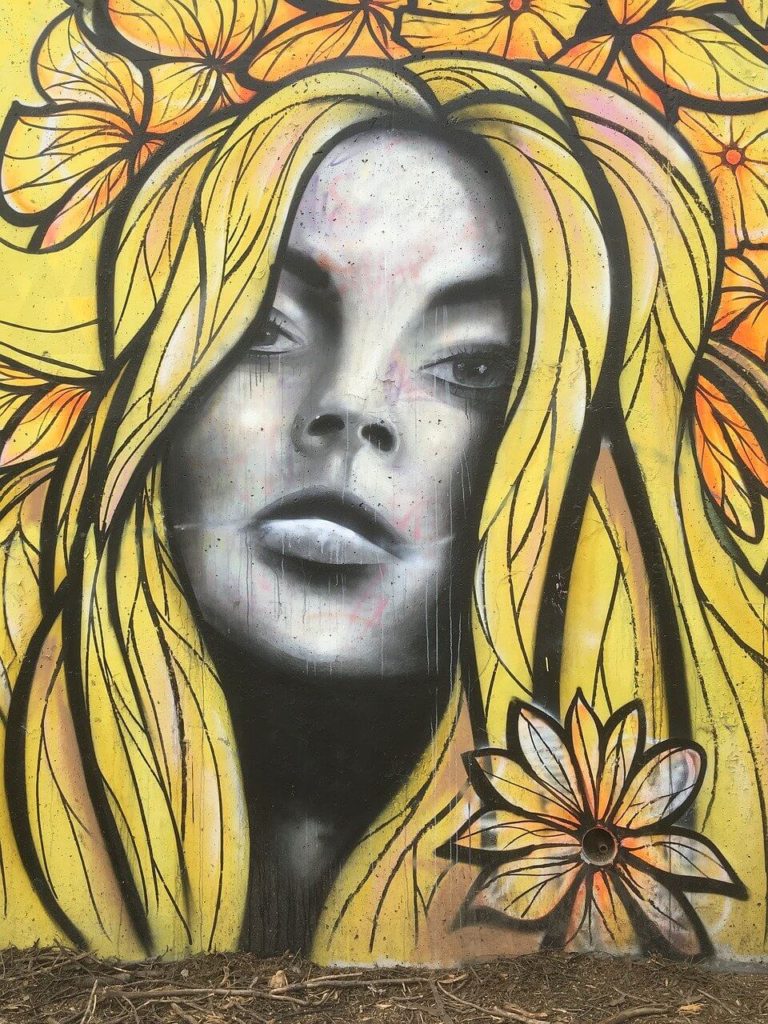 Atlanta, the capital of Georgia, is the largest city in America's Deep South. It has the largest airport in the world. So you know this is the best place to get into this part of the world.
Apart from being a great food and sports destination, Atlanta also appeals to history and culture lovers like us. After all, it had it tryst with both the Civil War in the 1860s and the Civil Rights Movement in the 1960s. Some of the notable historic sites are MLK Jr. National Historic Site, The Center for Civil and Human Rights, Atlanta Historic Center, and the historic Oakland Cemetery. Several African-American churches also dot the city. They were key in making Atlanta the spiritual center of the Civil Rights Movement.
As you will see, there are tonnes of interesting things to do in Atlanta. Take a guided bus tour to explore Atlanta, visit the city's botanical gardens, and tour the massive Georgia Aquarium. Atlanta also has a large zoo. Plus, it is home to the World of Coca-Cola. If you like sports, there is also College Football Hall of Fame and the Mercedes-Benz Stadium, official home for Atlanta Falcons.
Also see: 10 Beautiful places to visit in Georgia USA
Winston-Salem, North Carolina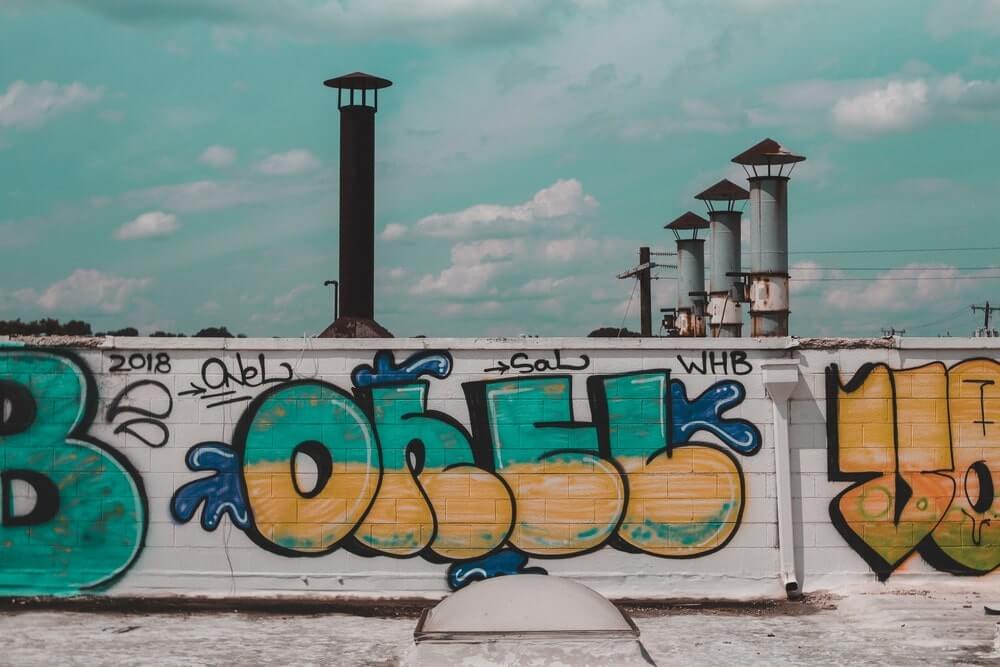 The twin city of Winston-Salem in North Carolina dates back to 1753. Salem or Old Salem as it is commonly known is famous for becoming a Moravian settlement in 1772 when a large Moravian community moved here.
Ever since, Old Salem has been a Moravian treasure trove. Moravian food, costumes, historic buildings dot the landscape of this pretty city. The Salem Church is also one of the most well-known Moravian churches in the world.
If you are not really into Moravian culture, there are still plenty of things to do in Winston-Salem. Take a tour of the Reynolda House Museum of American Art, shop at Trade Street, and stare at some gorgeous street art.
How to visit the American South?
I lived in Chapel Hill, North Carolina during my time in the USA. So, it was quite easy to travel within the southern states when I was there. A couple of my trips were road trips and for some I took flights. And I thoroughly enjoyed all.
It is actually quite easy to club these Southern US cities into 2-3 long weekend trips and experience the beauty of all of them. You could combine Savannah & Charleston, Montgomery & Selma, and Nashville & Memphis. All of them are easily accessible from Atlanta in Georgia.
For International Visitors
If you are an international visitor, the first thing that you need to do is to get a visa. Or check if you are eligible for the Visa Waiver Program. If you are eligible, you can start the application process, fill out the US ESTA documentation, and answer ESTA questions. ESTA is the electronic system for travel authorization. The administration will then decide if you are suitable for a visit. You can get a permit for tourist visit up to 90 days without a visa.
Alternately, if you are not eligible for the Visa Waiver Program, you can apply for a tourist visa at your nearest US Embassy. You will need to apply for a visitor visa (B-2) if you are visiting only for tourism. Good news is that the US typically grants a 10-year-long visa (unless under special circumstances) which makes planning future trips to the USA an easy job.
Best time to visit the American South
The best time to visit the American South, in my opinion, is during spring and fall. Between March – May is when the weather is warm, sunny, and pleasant. Unlike summers which are hot and muggy. Fall is again when the temperatures start going down and there is a slight nip in the air which makes everything look prettier.
Spring and fall are also when a lot of festivals/events happen. Take the case of Savannah, GA. Some of most popular festivals, the Bacon Fest and the Craft Brew Fest, are held during fall. You may want to check out individual city calendars before planning your trip.
Winter isn't a bad time either to visit Southern USA. Snow is rare is most southern states. And hotels are definitely cheaper.
Loved this roundup of my favorite Southern US cities? Pin it for later reference!