Last Updated on July 10, 2022 by Soumya
I have written so much about Portugal, it is only natural that I have this entire post dedicated to Portugal's visual beauty. 35 absolutely stunning pictures of Portugal that speak tons about the mindboggling beauty and diversity of the country.
This amazing collection of Portugal pics is unique because unlike other Portugal photo guides that take you only through the natural beauty of the country, I take you deep into Portuguese history and culture.
Be it the unique Pombaline architecture of Lisbon, the quaint alleys of Obidos, the blue tiled churches of Porto, or the convent-born delicious Portuguese desserts, these pictures of Portugal will take you on a wonderful journey throughout the length and breadth of the country.
So, what are we waiting for? Come, let's go on a visual journey of Portugal through these 35 stunning Portugal photos. I am sure these pictures will inspire you to plan your next Europe trip soon.
A photographic journey through Portugal | Our favorite pictures of Portugal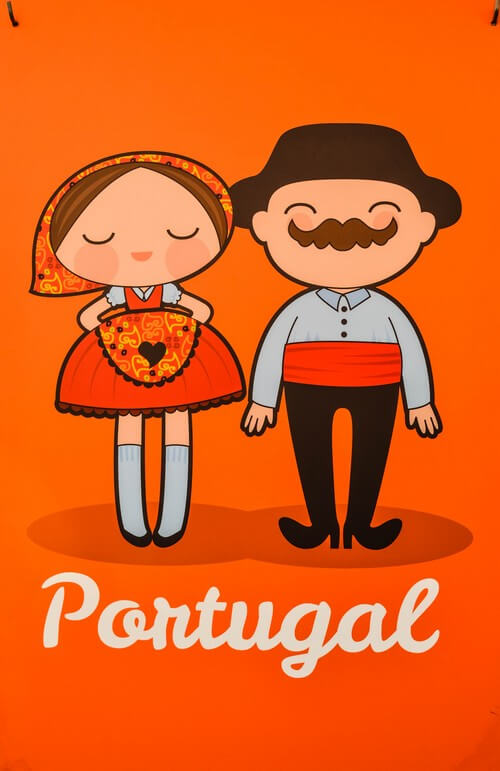 Portugal is a truly photogenic country. With a pretty coastline, hundreds of years of seafaring history, an eclectic collection of rulers and inhabitants, there are just too many layers to Portugal. And therefore, too many pictures.
But I am not complaining. I thoroughly enjoyed traveling in Portugal, camera in hand, capturing every moment (follow my Portugal itinerary).
Epic pictures of Lisbon Portugal
Lisbon was one of my preferred places to get some cool pics of Portugal.
The very famous Praca do Commercio, which should be a must-have item on your Lisbon bucket list, was indeed my favorite. Earthquake resistant, Pombaline buildings in yellow and white set the perfect background for some vibrant shots. Don't you think?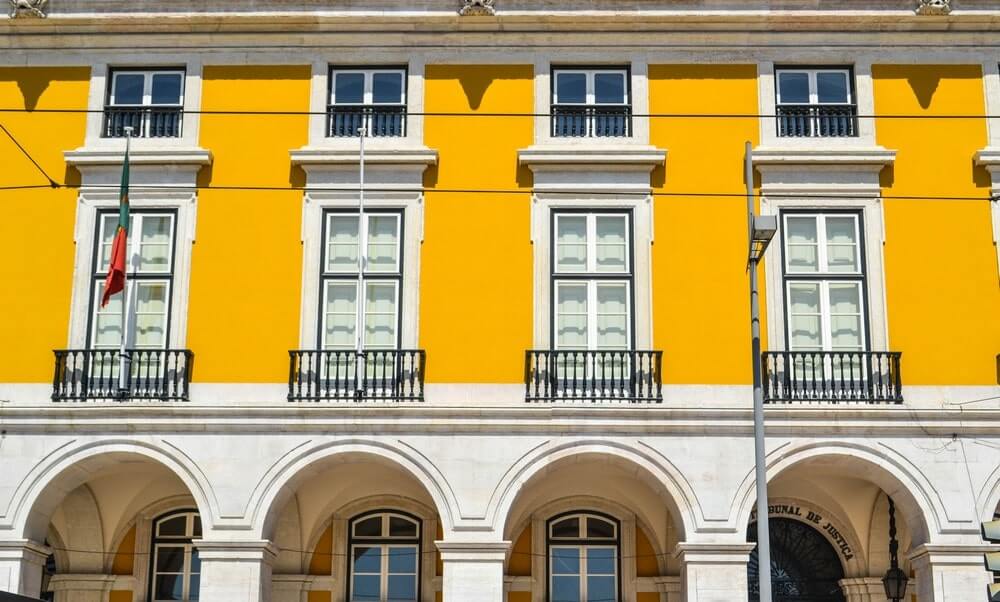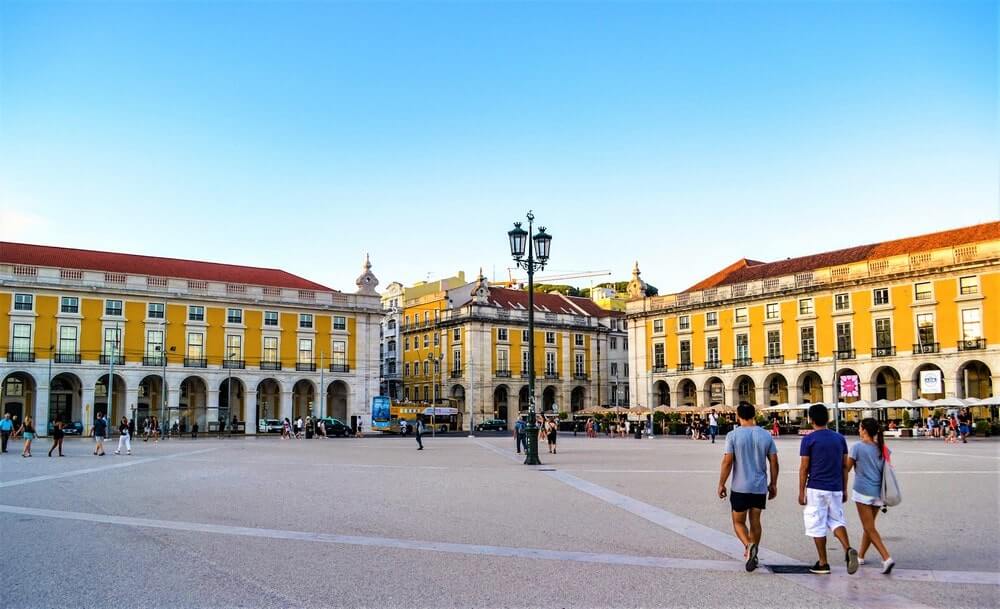 Further, Lisbon has these amazing viewpoints that you cannot miss. If you ask me, they are a must-have on every Lisbon itinerary. You haven't really seen Lisbon if you haven't checked out some of Lisbon's iconic miradouros (the local word for viewpoints).
Apart from worthy viewpoints and some mind-blowing architecture, Lisbon is home to many tourist attractions and historical monuments. Sao Jorge's Castle, Lisbon Cathedral, Santa Justa Elevator, and Rossio Square are some of the most notable ones.
But my favorite was Carmo Convent, a 15th-century Gothic building that was almost completely destroyed during the devastating Lisbon earthquake of 1755. The roof collapsed entirely. What is left today is a nave that stares up into the sky and pointed skeletal arches that give the church a desolate haunting look.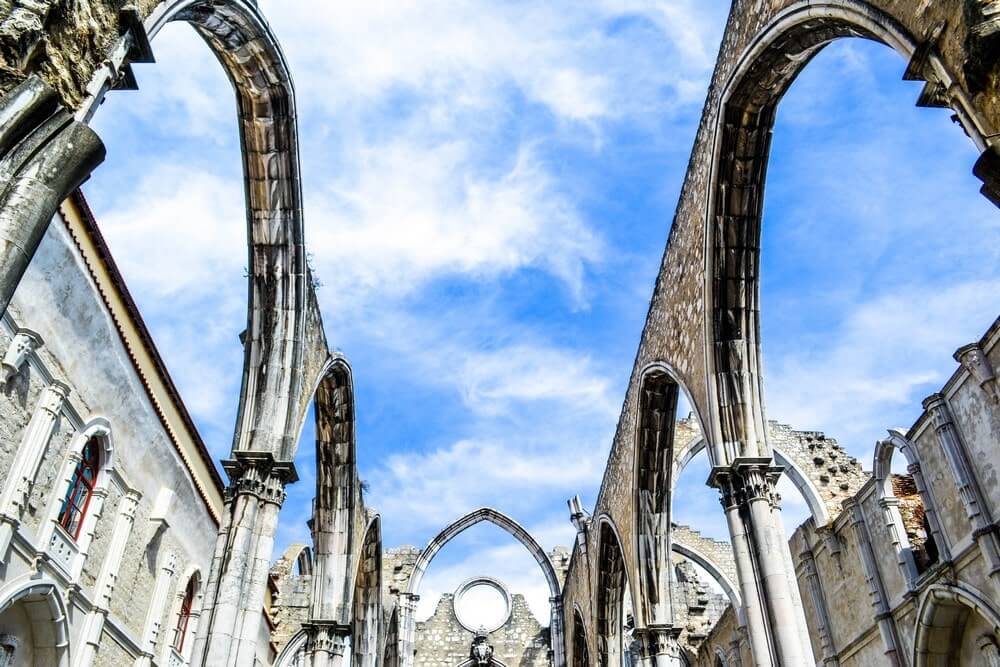 Best Portugal pictures from Belem
How can I forget Belem when I talk about Portugal! One of the most widely-known heritage neighborhoods of Lisbon, Belem is home to the two most famous landmarks of Portugal – Jeronimos Monastery and Belem Tower. That makes it one of the best places to get good pictures in Portugal.
Apart from being icons of Portugal's golden Age of Discoveries, Torre de Belem and Hieronymites Monastery are paragons of Manueline architecture. This style developed during the seafaring age and hence, incorporates a number of maritime elements such as ropes, anchors, seeweed, algae, and corals. It is an absolute treat to photograph these.
You just need to step into the monastery and look at the glorious cloisters that surround you. Pure love for every architecture-lover. Vaulted ceilings with spindly columns intertwined with nautical elements simply take your breath away.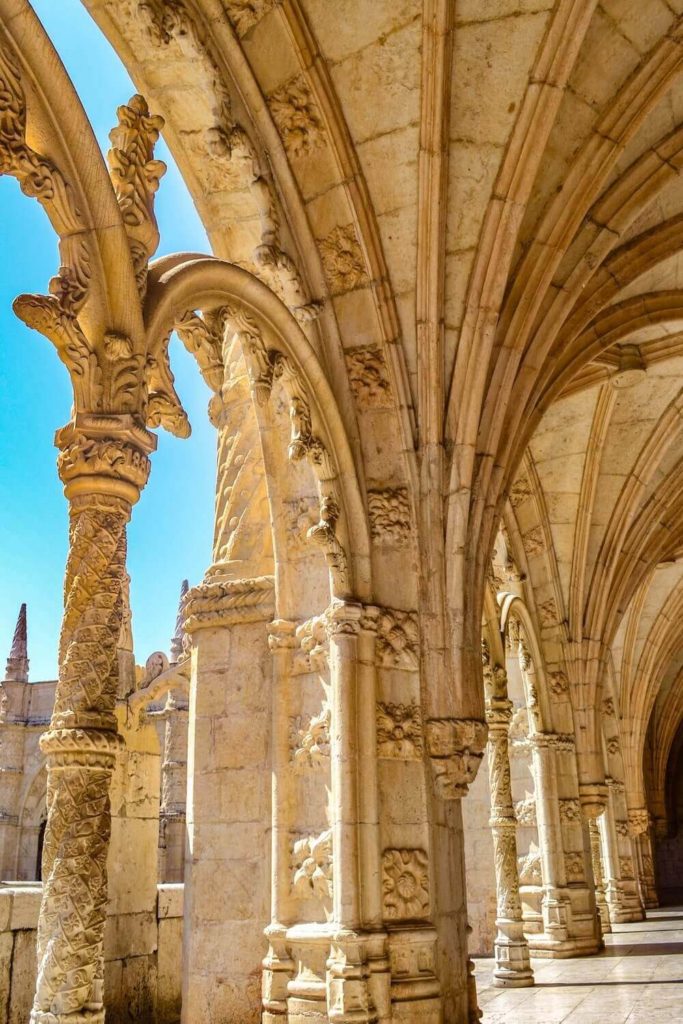 Right next door is the fairly new addition to Belem's skyline, the Monument of Discoveries. This sleek and impressive structure pays homage to Portugal's maritime prowess. Read our guide on how to plan the perfect day trip from Lisbon to Belem to see these architectural beauties for yourself.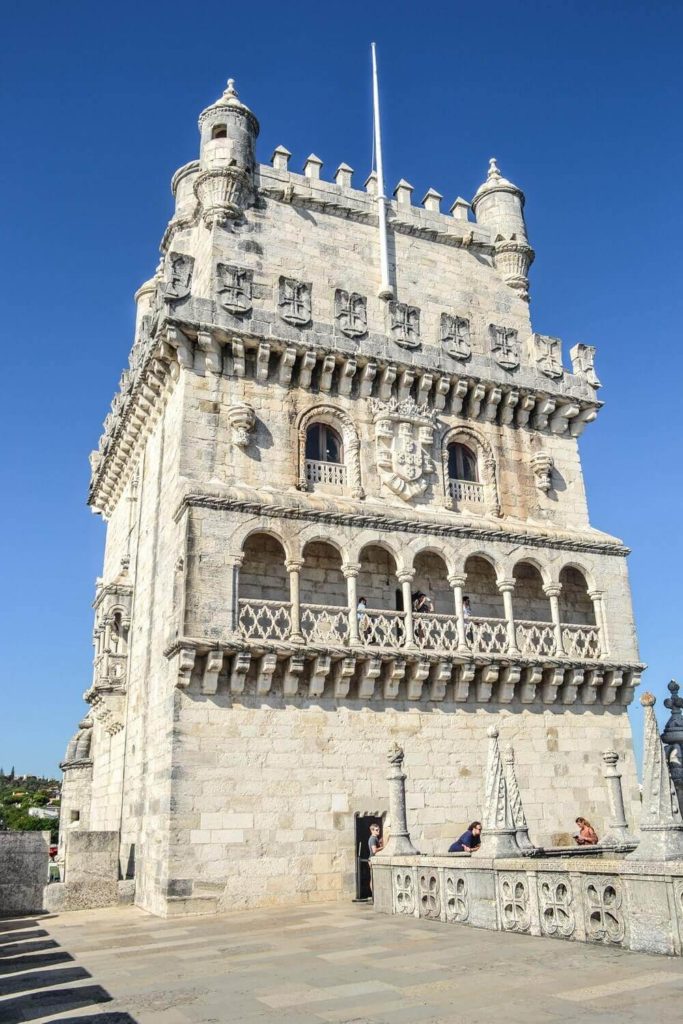 Stunning pictures of Sintra Portugal
When you are in Portugal, you can never forget the best Lisbon day trip. To Sintra.
Sintra is small hillside town that has not one but 7 beautiful castles. What is interesting is that each of them is unique with its own character. It goes without saying that Sintra is the favorite hub of photographers and instagrammers from all over the world.
Here are a few pictures of the most famous Pena Palace but do not forget to check out my Sintra castle guide for the remaining 6. You will be pleasantly surprised by what you discover.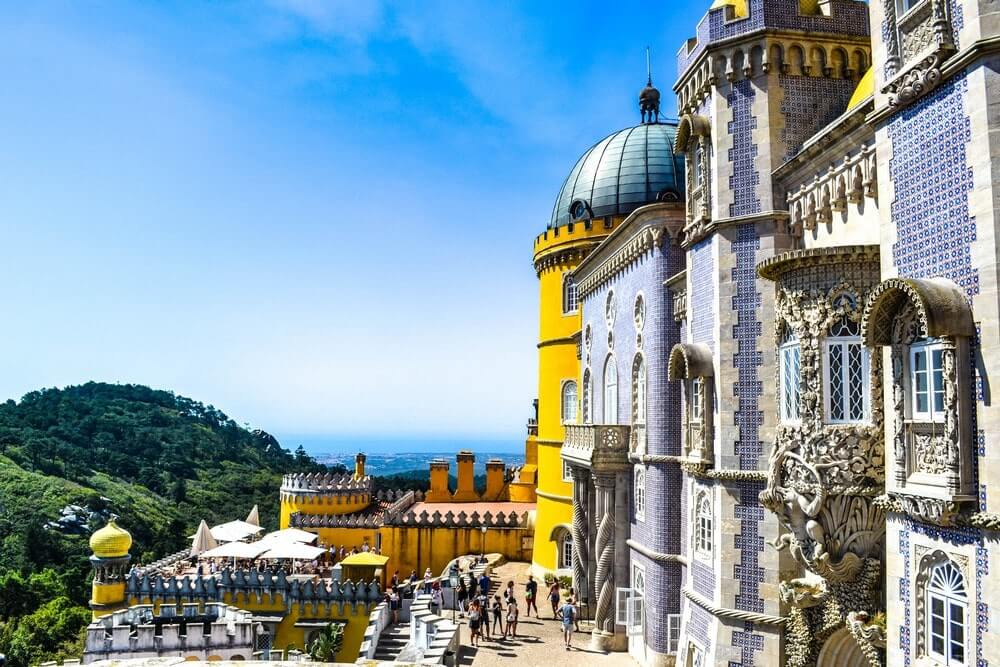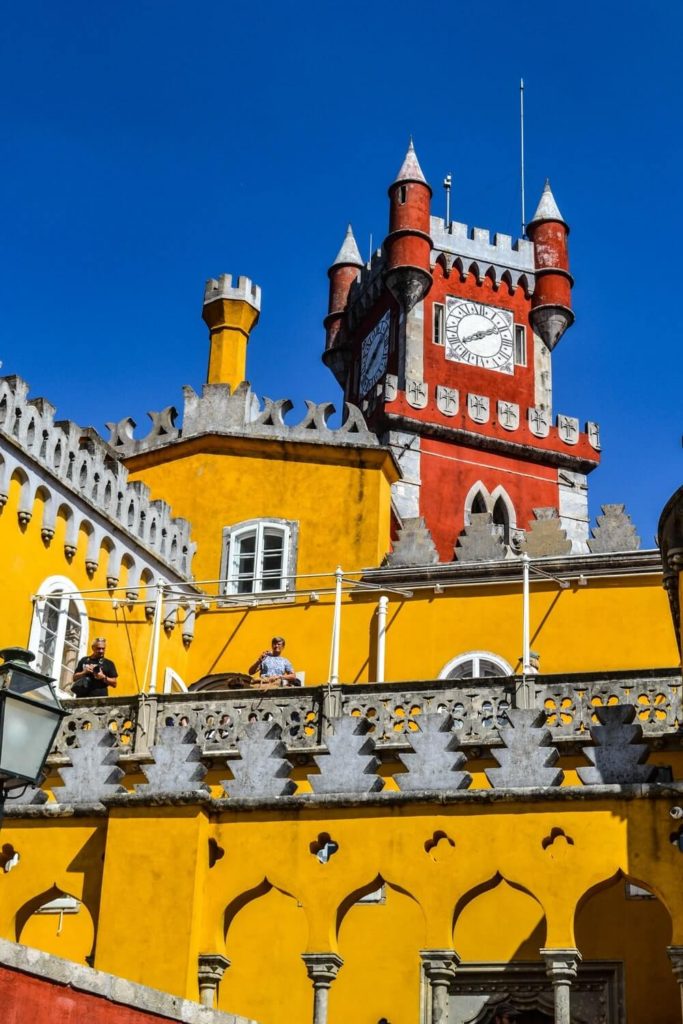 On your way from Sintra to Cascais, you will come across Cabo da Roca, the westernmost point of mainland Europe. Beyond that is the ocean and the US east coast somewhere very far away.
Stand here for a moment, listen to the waves crashing below you, and stare into eternity as you share screen space with this cute, red lighthouse.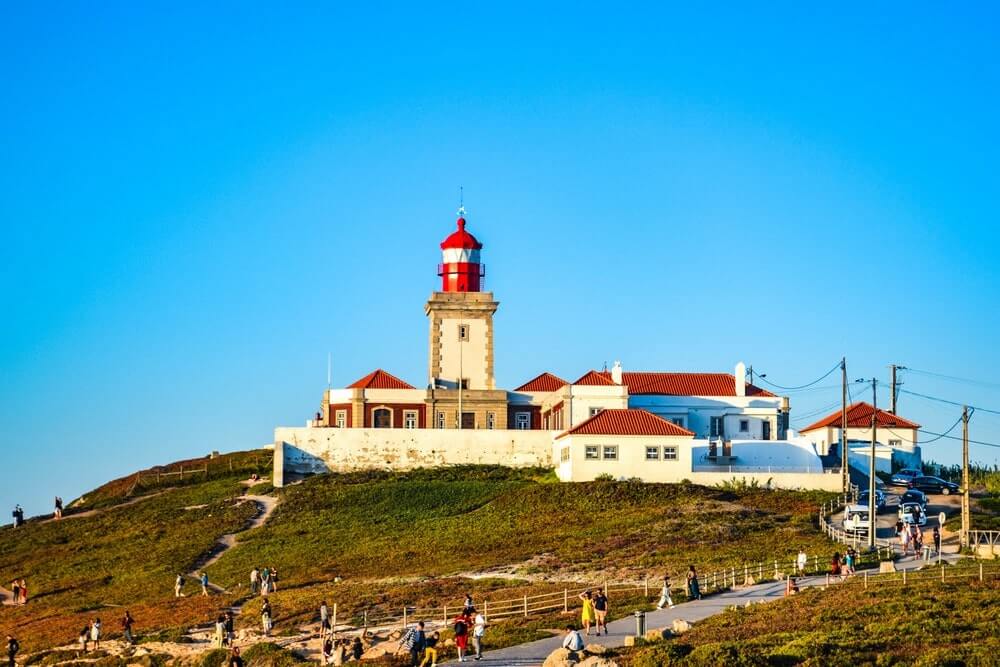 Stunning pictures of cities in Central Portugal
If the south has Lisbon and the north has Porto, Central Portugal is not without its gems either. In Portugal's center, you will find the UNESCO heritage monasteries of Batalha and Alcobaca.
These are huge monasteries that are also Manueline masterpieces. When you are here, do not forget to look up to check out the impressive vaulted ceilings. Some of them will blow your mind away.
Visit the literary town of Obidos with its medieval castle and really charming colorful streets. And the university town of Coimbra that inspired JK Rowling a great deal.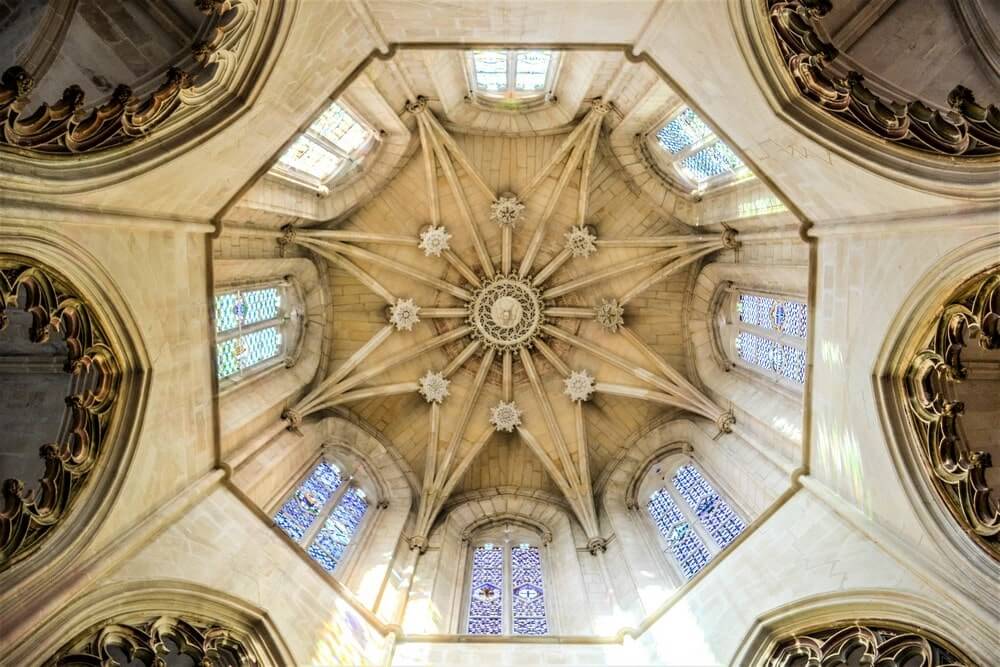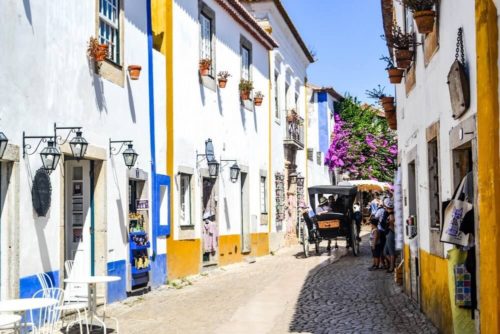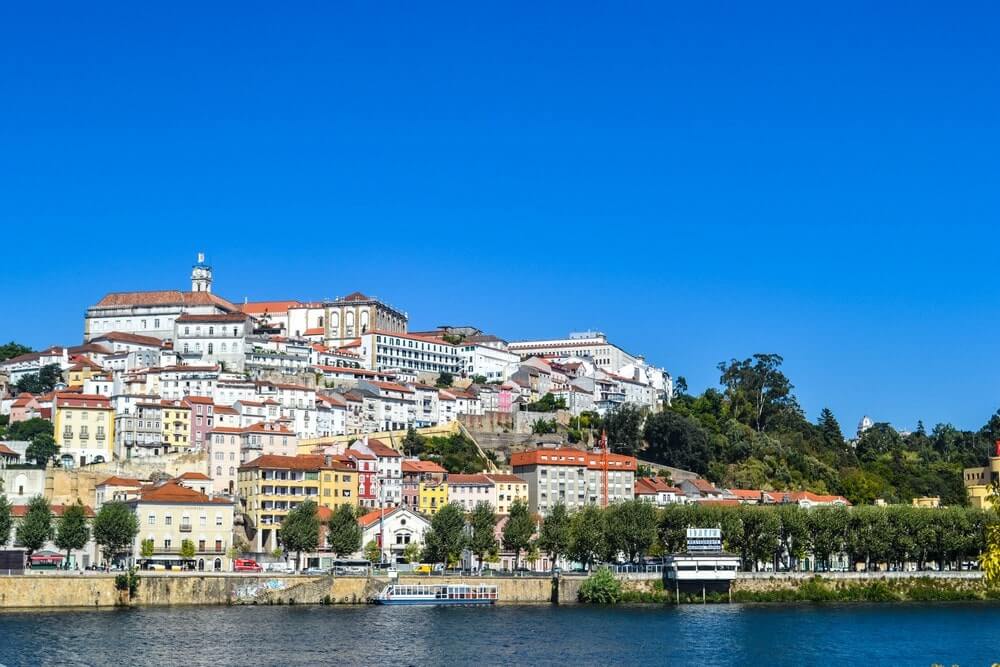 Trams and funiculars in Portugal
Using public transport in Portugal is always fun. And when the transport is an attraction in itself, then who can blame you?
Trams and funiculars are a great way to cover the hilly city of Lisbon. In fact, riding Tram #28 that winds its way through the narrow, picturesque streets of Alfama is considered a bucket list activity in Lisbon.
And if you did not know, there is a tram museum in Porto. One of its lesser-known gems, but very much worth a visit. Wait there is a coach museum in Belem too. And it is so amazing and opulent.
Train rides are also fun in Portugal. We did our 10 days in Portugal entirely on train and bus. And trust me, the train journey from Porto to Douro Valley is absolutely scenic and totally unmissable.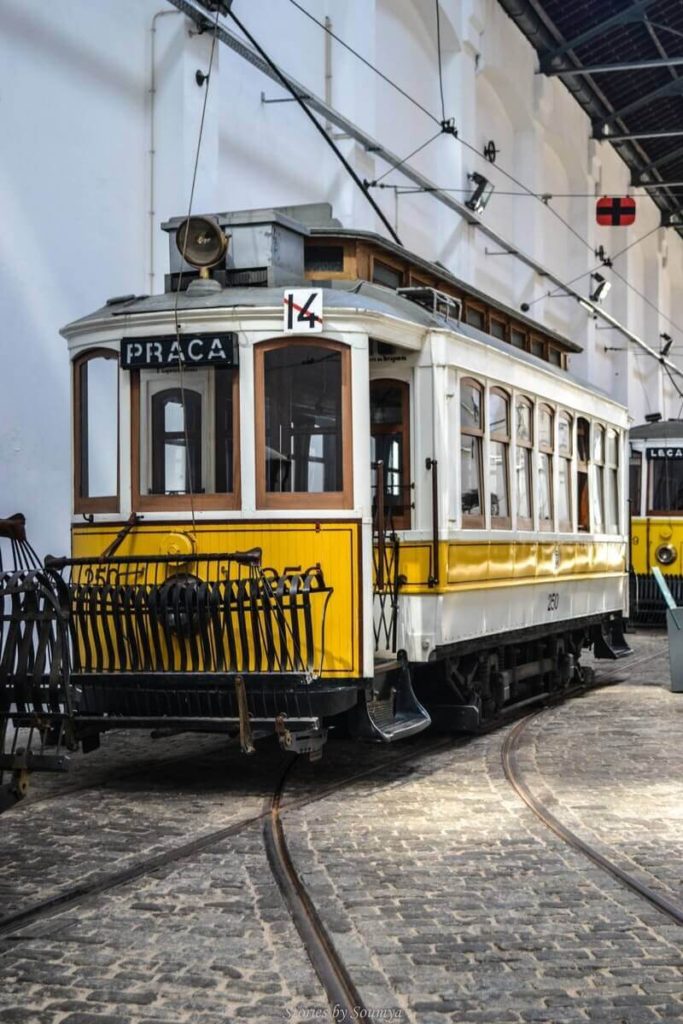 Delicious pictures of Portuguese desserts
Food. Well, who can miss that! And when it is as delicious as Portuguese desserts, then why miss at all!
To taste an original Pasteis de Nata was one of my biggest inspirations to visit Portugal. And when I arrived at the café that serves authentic Pasteis de Belem, I was thrilled. Not only do these tiny tarts taste heavenly, they also look absolutely adorable. Don't they?
While I know you will be swooning over Pasteis de Nata as soon as you arrive in Portugal, do not miss out trying other sweet treats. One of my favorites was the travesseiro of Sintra. And my kiddo enjoyed the queijadas. Find out more on my guide to the best Portuguese desserts.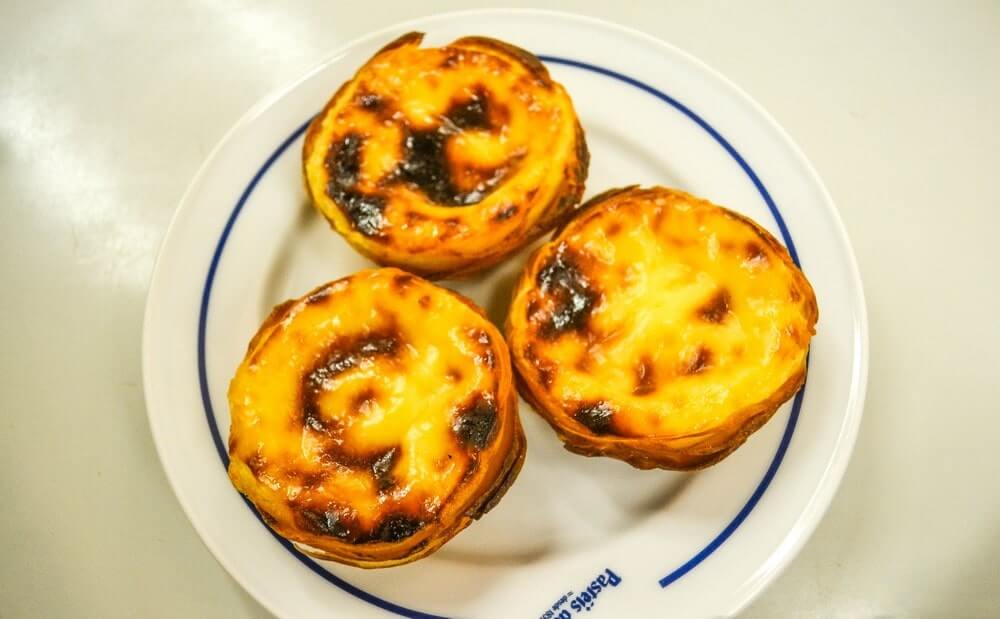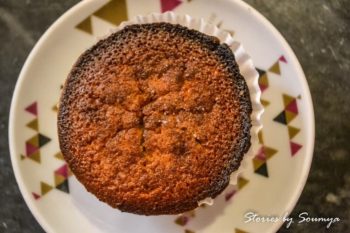 Epic pictures of Porto Portugal
Porto, Portugal's second largest city after Lisbon, is one of the best places to visit in Portugal.
River Douro flows through the heart of Porto and unlike Lisbon where Tagus is merely a shimmering backdrop, Douro is the center of the city. Downtown Porto, known as the Ribeira, is located on the river. Studded with colored buildings and quaint restaurants, the Ribeira makes for a lively place to spend your time.
Here's also the famous Dom Luis I Bridge, a double-decker arch bridge that has literally become the symbol of Porto. It was designed by a student of Gustave Eiffel. So, you can already sense the similarities. Not only is this bridge super useful, but is also very photogenic. Click at it from all angles to get your perfect shot.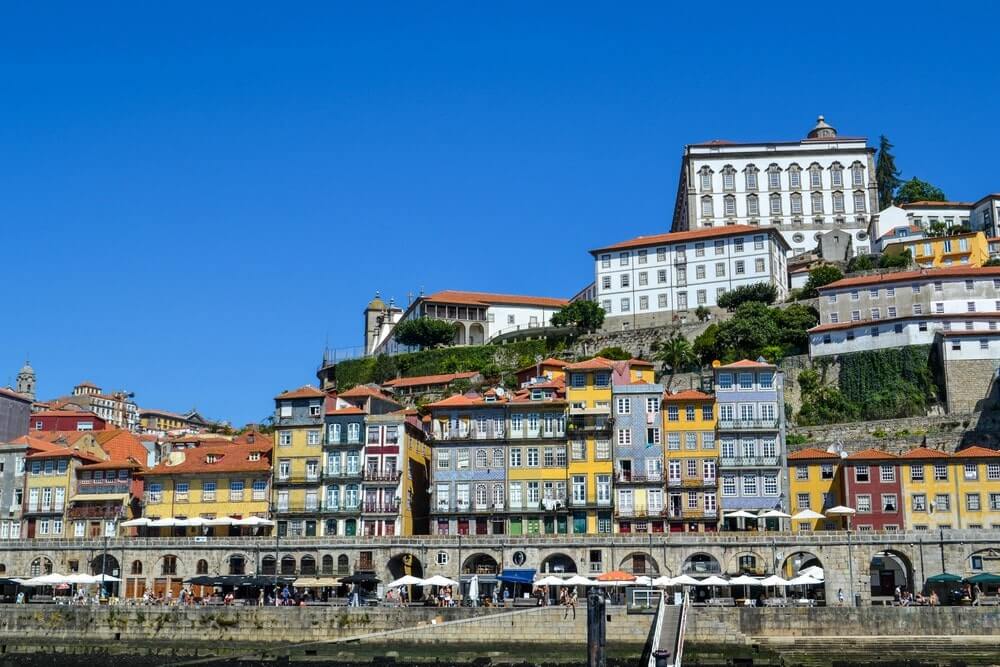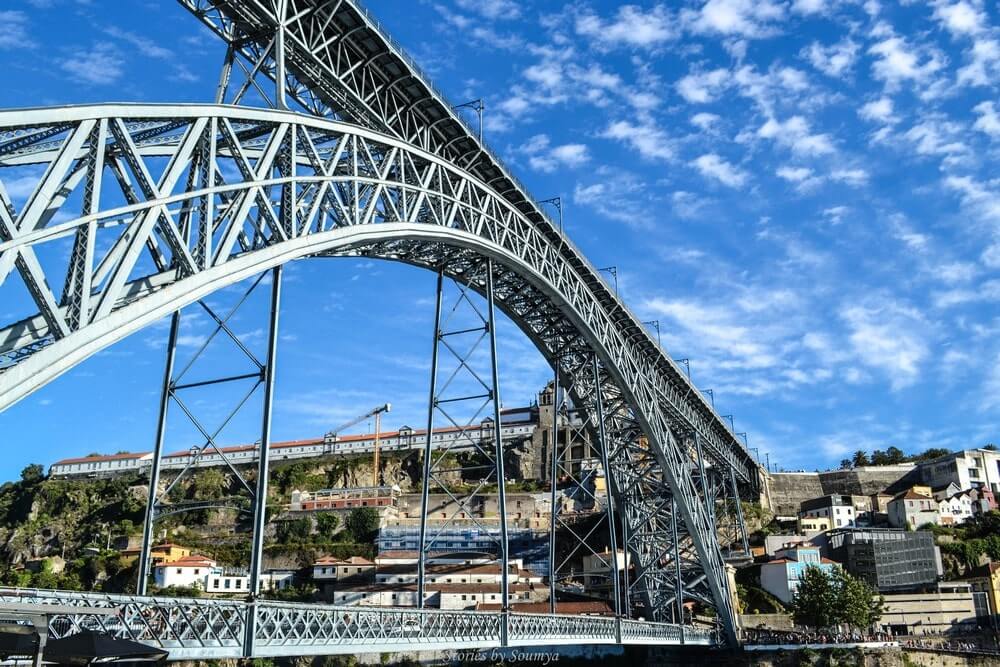 Porto's azulejos
Porto is filled with these magnificent azulejo-clad churches that will definitely catch your eye. Chapel of the Souls, Carmo Church, and the Church of Saint Ildefonso are the most popular ones. But there are other places to azulejo-spot in Porto if you are keen to see more.
Portuguese azulejos were a huge draw for me to visit Porto. If Lisbon was the yellow city (yellow trams, tarts, and Pombaline buildings), Porto was most definitely the blue. And it was wonderful to keep gazing at different designs in blue and white as we walked through the streets of Porto.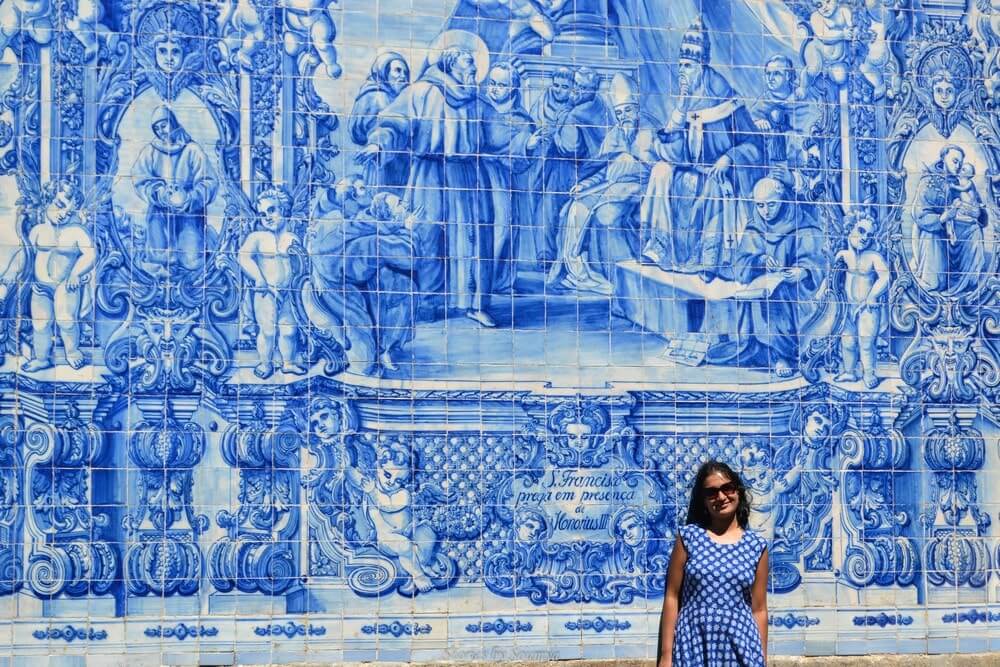 Beautiful pictures of Douro Valley
When in Porto, make sure you take a day trip to Douro Valley by train. Not just for the Port Wine but also for the scenic beauty that surrounds the entire region.
Get down at the Pinhao train station and get amazed by the gorgeous azulejo panels that greet you. Depicting local culture and traditions, these blue walls will give you the feeling of being in an art museum instead of a mere train station.
Did you enjoy this visual journey through Portugal? Loved our favorite Portugal pictures?
If yes, drop us a line below on what you liked best. Which part of Portugal was your favorite? If not, let us know what you would like to see and we will try to dig deeper into that aspect of Portugal.
In the meantime if you are looking for additional Portugal resources, then we have tons! Feel free to check them out.
And, be sure to follow us on Pinterest and Instagram for regular travel inspiration and more amazing pictures.