Last Updated on May 23, 2023 by Soumya
Are you looking for a perfect itinerary for 5 days in Sicily? Planning a trip to Sicily and wondering what to do in Sicily in 5 days? Well, you are at the right place because we have just the article for you.
In this unique 5 days in Sicily itinerary, we bring to you
The best things to do in Sicily in five days – a heritage-filled guide.
Tips on how to travel around Sicily by train and bus.
The best guided tours to take in Sicily to dig deeper and have more immersive local experiences.
With so many amazing things to do in Sicily, it is no surprise that you will find your hands full during your 5 day Sicily tour. Here's an easy guide to maximize your time on the island and enjoy the best of it.
Itinerary for 5 days in Sicily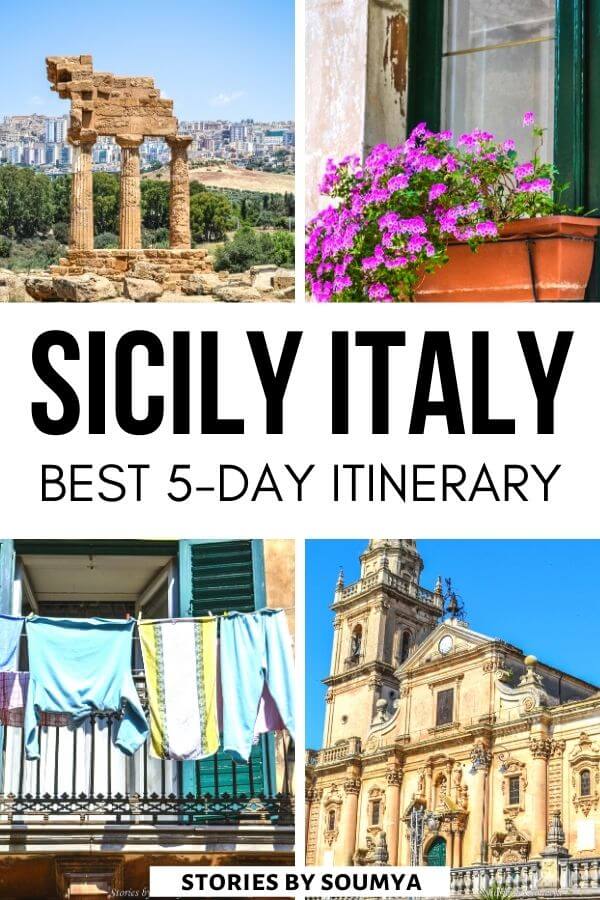 Please note: This post may contain affiliate links which means I may earn a commission if you make a purchase by clicking a link on this post. This will be at no additional cost to you. Affiliate links help me keep this website up and running. Thanks for your support!
Day 1: Explore Palermo's Historic Center
Arrive in Palermo on the first day and explore the historical center of Palermo.
If you are spending a day in Naples before venturing out to Sicily, you can easily get to Palermo via flight, train, or ferry. Overnight ferries/trains are a good way to get to Palermo. The journey takes close to 10 hours and you can save on accommodation costs for the night.
Plan your train journey to Palermo on Omio.
Visit the Palermo Cathedral
Begin the first day of your 5-day Sicily itinerary at Palermo Cathedral, an impressive Roman Catholic church that has seen several conquests and alterations.
Built in the late 12th century on the site of an existing mosque, the cathedral is an eclectic mix of architectural styles – Norman, Gothic, Moorish, and Baroque.
The church is free to visit. You have to pay a fee for the Royal Tombs, Treasury, Underground, and Roofs. By the way, views from the terraces are stunning.
Opening hours: Mon – Sat (7am – 7pm) with reduced hours on Sunday.
Click here for tickets and map of the cathedral.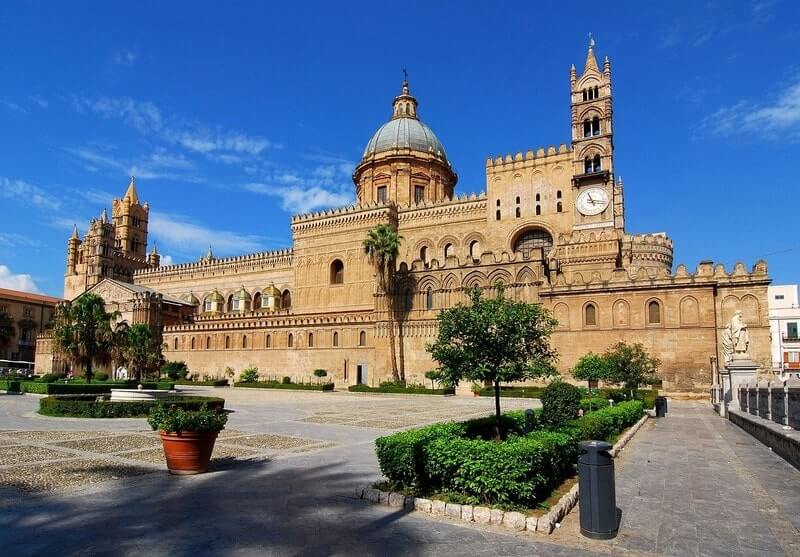 Tour the Palace of the Normans & Palatine Chapel
One of the best things to do in Palermo is to tour the Palace of the Normans located in Palermo's Historic Center, a UNESCO world heritage site.
The Norman Palace was the primary seat of power of the Kings of Sicily and is the oldest royal residence in Europe. Like everything else in Sicily, this palace has also seen a number of additions and transformations by Arabs, Normans, Swabians, and the Bourbons.
The Palatine Chapel is Norman Palace's royal chapel. The highlight of a visit here are the stunning Byzantine mosaics dating back to the early 12th century. Do not forget to check out the Muqarnas ceiling of the nave that shows a clear Islamic influence.
Check for tickets and official schedules here.
Visit a Palermo Street Market
There are 4 historic street markets in Palermo and you need to visit at least one to get a true local feel of the place. They are Ballaro, Vucciria, Capo, and Borgo Vecchio.
Ballaro is the largest of them all and an absolute must-visit. Here you can find everything starting from fruits and vegetables to freshly baked croissants and brioches to stinky fish and meat. Ballaro is a true assault on your senses. And a good one at that!
A word of caution here. Be careful of your valuables and do not put them down unattended.
Do a Palermo street food tour
Are you a fan of street food? Then you will love Palermo.
Street food is an age-old tradition in Palermo. Some of the food shops and cafes are as old as hundred years.
You cannot miss the hearty panino, arancino, sfincione in Palermo. For dessert, you will love the Sicilian cannoli, one of Europe's most loved desserts.
Click here to book your guided food tour of Palermo.
Take a guided tour of Teatro Massimo
Teatro Massimo Vittorio Emanuele is one the largest opera houses in Europe and the biggest in Italy.
It was here that the final scene of The Godfather III was shot.
Well-known for its perfect acoustics and stunning interiors, Teatro Massimo is often referred to as the symbol of Palermo. Catch a glimpse on this virtual tour on Google Arts and Culture.
Click here to book your guided tour of the opera house. If you time your visit right, you can also enjoy an opera, ballet, recital or concert.
Sleep in Palermo
On day 1 of your 5 days itinerary in Sicily, we highly recommend booking your accommodation in Centro Storico (Old Town) of Palermo so that you can simply walk to all the historic sights nearby.
Click here to book your stay in Palermo.
Day 2: Visit Agrigento's Valley of Temples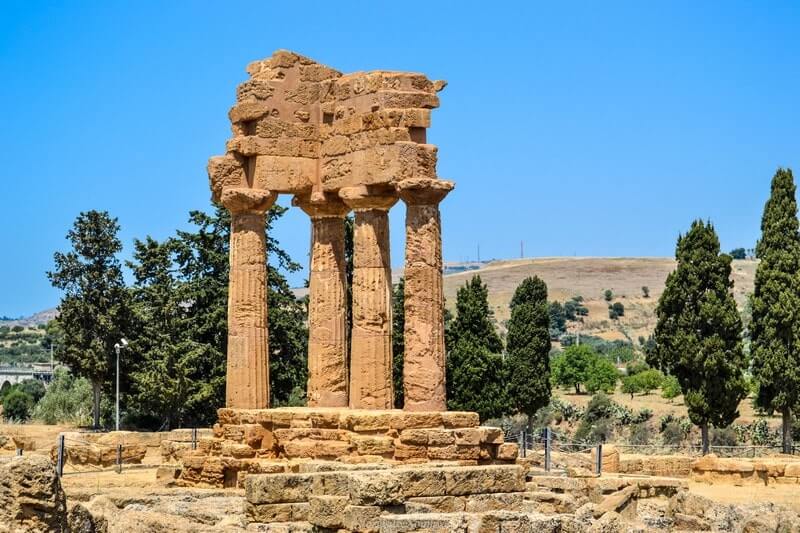 On the 2nd day of your 5-day Sicily tour, visit the UNESCO heritage site of Valley of Temples in Agrigento.
Located at a distance of 80 miles (130km) from Palermo, Agrigento is easily accessible by rail and road.
Several regional trains run between Palermo Centrale and Agrigento Bassa and the journey takes 2 hours. Trains are more frequent during the week than on weekends. Click here for train schedules and tickets.
You can also ride a bus to get to Agrigento. Autoservizi Cuffaro is one of them. Check here for bus schedules and tickets.
If you prefer guided tours, have a look at this full day excursion to Agrigento from Palermo.
Or plan your own DIY tour here.
Spend the day among the ancient Greek temples of Agrigento
Agrigento was founded in 581 BC by ancient Greek settlers. It was declared a UNESCO World Heritage Site in 1997.
As one of the most important Greek cities in the Mediterranean, Agrigento was also the site of many impressive Doric temples such as the Temples of Concordia, Hercules, and Dioscuri.
This entire ensemble is referred to as the Valle dei Templi or Valley of Temples. An exquisite location, majestic temples, and intriguing history make a trip here absolutely worthwhile.
Check the official website for tickets and opening hours.
Visit the Archaeological Museum and Kolymbethra Garden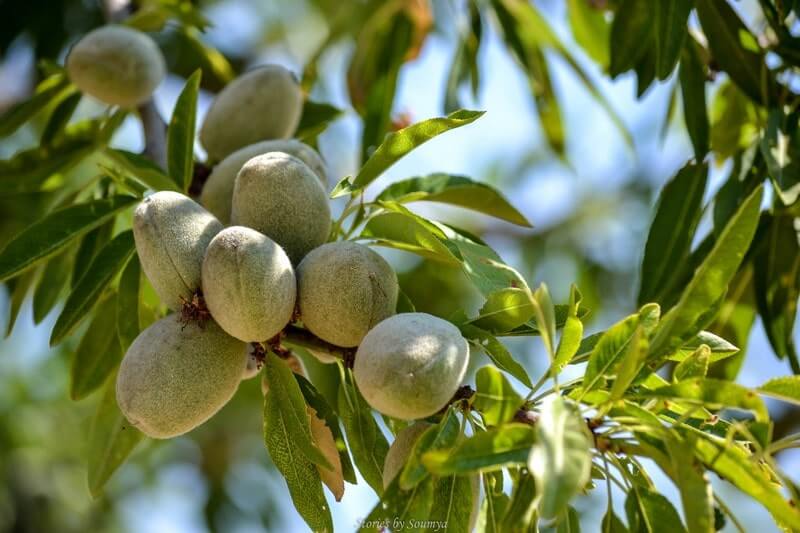 Once you are done exploring the temples which can take anywhere between 3-4 hours, visit the Archaeological Museum of Agrigento which is right next door.
You should also spend some time at the exquisite Kolymbethra Garden filled with olive and citrus trees, Mediterranean palms, and even some banana plants.
The garden has been here since ancient times falling into disrepair only to be revived again and again. It is not just a source of food for the locals but also provides much-needed respite from the scorching heat of the Sicilian sun.
Leave for Val di Noto
On the same day, leave for the Late Baroque Towns of the Val di Noto, a UNESCO World Heritage Site in Southeastern Sicily. I would recommend staying in the hilltop city of Ragusa because of the stunning views it provides.
Click here to book your accommodation in Ragusa, Sicily.
Traveling between Agrigento and Ragusa is a little tricky because there are no direct trains and buses between these cities. The best way is to hire a private taxi who can get you there in 2hrs 15minutes.
Read Agrigento taxi reviews on Tripadvisor.
Day 3: Tour the Baroque town of Ragusa
On the third day of 5 days in Sicily, explore this hidden gem in southern Sicily, the Baroque town of Ragusa.
Located on a hilltop, Ragusa is one of the 8 Sicilian towns that form the UNESCO ensemble of Late Baroque Towns of Val di Noto. Here's what you can do in Ragusa.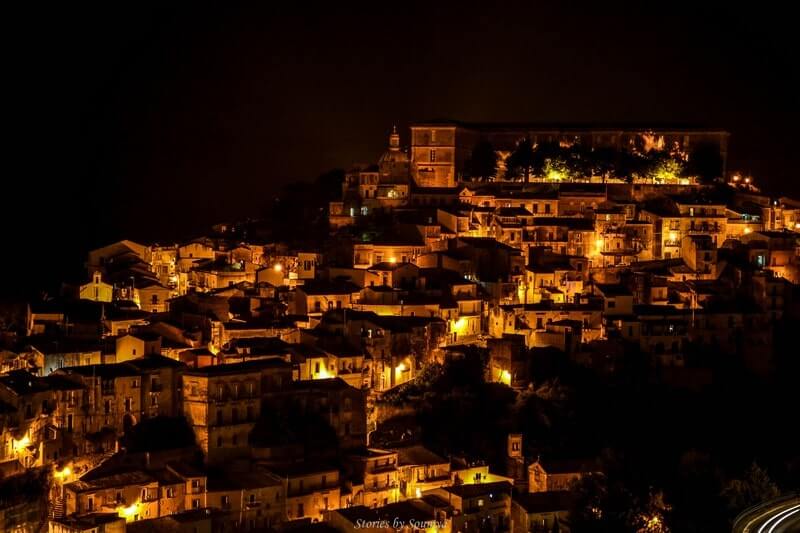 Enjoy the most stunning views of Ragusa Ibla
You cannot leave Ragusa without getting some gorgeous views of Ragusa Ibla from the hills of Ragusa Superiore.
The best view is to be had from the top of a staircase in Superiore that gradually winds down to the historic center of Ragusa Ibla. There are around 250 steps here and you can enjoy panoramic views of Ibla and the valley throughout your walk.
We loved this so much that we actually went back to click some pictures at night and they were stunning.
Stroll down the streets of Ragusa Ibla
Ragusa is divided into two parts: Ragusa Superiore and Ragusa Ibla. The Ibla is the older part of the city and prettier.
Ragusa Ibla is filled with stunning displays of Sicilian Baroque architecture. Simply walking through those quaint streets transports you back in history.
You will come face to face with adorned cathedrals, exquisite balconies, grotesque monsters, and grinning putti. Duomo di San Giorgio is one of the most imposing monuments here.
Have a look at these stunning pictures of Ragusa to find out exactly what I mean.
Check out the Donnafugata Castle
Located 15km away from Ragusa, the Donnafugata Castle has an interesting history and some rich interiors.
The castle has more than 100 rooms, a temple, and a coffee house. And then there is the beautiful garden from where you can get some superb shots of the castle.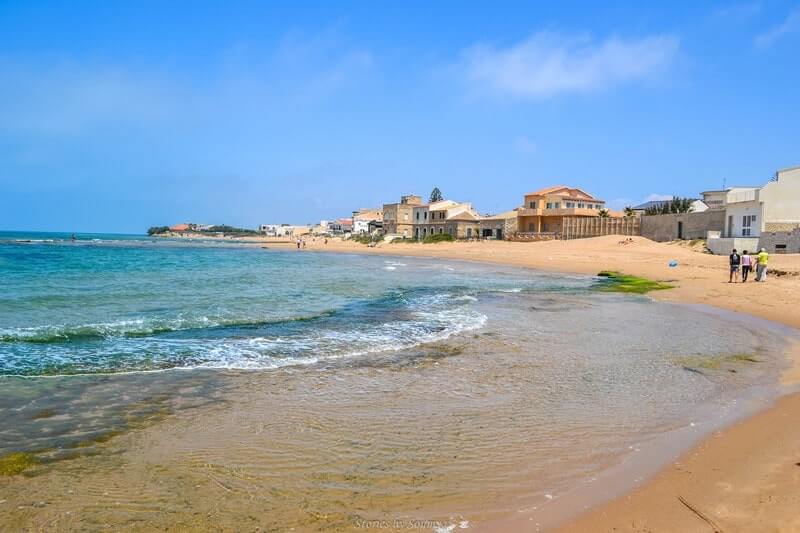 Do a Montalbano tour
One of the most offbeat things to do in Sicily is probably the Inspector Montalbano tour.
Have you watched the Italian TV series, Commissario Montalbano? I highly recommend you to do that before your Sicily trip. It is a detective series that has been mostly shot in and around the province of Ragusa. Quite popular among locals as well as foreigners.
A highlight of this tour is definitely a visit to the house of Inspector Montalbano which is located right on the picturesque Punta Secca beach.
If you are not visiting Ragusa by any chance, then you can get picked from Catania just for the Montalbano tour. Check it out here.
Day 4: Taste Aztec chocolate in Modica
On day 4, take a day trip from Ragusa to Modica, yet another Baroque town of Val di Noto.
Time for some authentic Modica chocolate
Apart from being known for its exotic Sicilian Baroque architecture, Modica is the manufacturing hub of a unique variety of chocolate. The recipe that is used to make the Modica chocolate is said to have come directly from the Aztecs of ancient South America. Tasting Modica's special chocolate is a must-do when in Sicily.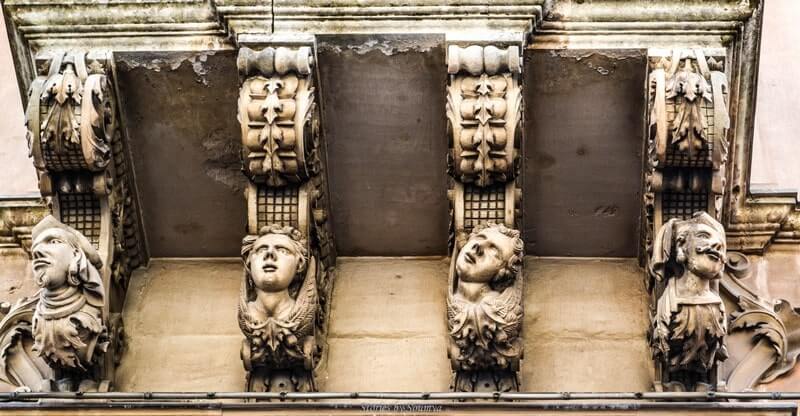 More Sicilian Baroque
Once done with all those chocolate tastings, do not forget to check out the Baroque Cathedral of San Giorgio with its impressive 250-step staircase. From the top, you can get a sweeping view of the city. The Church of San Pietro is another imposing landmark.
Have a look at our Sicilian Baroque guide of Modica to find more interesting monuments.
Leave for Catania
On the same day, leave for Catania from Ragusa. The best way to do that is by bus since trains are not that frequent and take longer. A bus journey takes 2.5 hours and costs around 9€.
Click here to plan your bus journey from Ragusa to Catania.
Day 5: Explore Catania or Hike Mt. Etna
One of the most picturesque cities of Sicily – also one of the most popular, Catania shines brightly with the silhouette of Mt. Etna in the background.
If you plan for only one day in Catania in your short 5-day tour of Sicily, you can either explore the historic center or hike Mt. Etna. If you are spending more than one day here, do both and more.
Book your Catania accommodation here.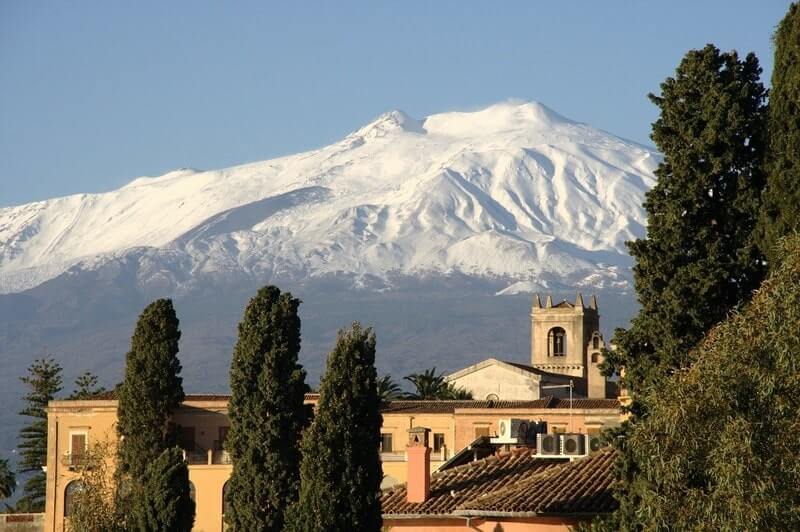 Explore Catania's historic center
A UNESCO world heritage site, the historic center of Catania is home to many wonderful monuments. Saint Agatha Cathedral and Piazza del Duomo – the central square are some of the most notable ones.
Make sure to visit Teatro Romano, an open-air amphitheater, with the picture of Mt. Etna looming in the background. It is just the place to get some great pictures. If you are fond of medieval theaters, try Teatro Massimo Bellini.
Palazzo Biscari is a beautiful palace in the city and is an epitome of Catanese Baroque Architecture. Walk through Porta Garibaldi and visit Castello Ursino. Don't miss the Benedectine Monastery that is an amalgamation of many different styles yet stunningly Baroque.
You can also do a Catania street food tour or do a full-day Godfather tour if you are keen.
Hike Mt. Etna
Alternately, you can spend the day hiking Mt. Etna and exploring thereabouts.
Mt. Etna is one of the most active volcanoes in the world. You can do an independent hike here or take a Mt. Etna guided tour if you wish to be careful. I am no hiking expert, so I will leave you with this expert Mt. Etna hiking guide to help plan your trip.
Fly back from Catania
Catania has one of the busiest airports in Italy. The Catania-Fontanarossa Airport connects you with several cities in Europe such as Rome, Munich, Amsterdam, and Berlin. This is the perfect getaway for the next leg of your European vacation.
Practical information for visiting Sicily in 5 days
How many days do you need in Sicily?
5 days is ideal to see a good chunk of Sicily. You can explore the major highlights and cover a lot of ground with our 5-day Sicily itinerary. However, if you wish to see more and dig deeper into Sicilian culture and traditions, you need at least a week or 10 days.
Have a look at the 18 best things to do in Sicily to find out all the amazing things you can do here.
Is Sicily expensive to visit?
Sicily is cheaper than northern Italy. And it is definitely one of the cheapest places to visit in Europe. Eating out is cheap in Sicily and so is accommodation when you compare it with the mainland. If you plan your trip during the shoulder months and ride the public transport, you can very well keep your budget to under $100 every day.
Here's a break up of Sicily travel costs if you wish to have a look.
What is the best time to visit Sicily?
The best time to visit Sicily is in late spring or early fall when the weather is pleasant and temperatures hover between late 60s to early 80s (15°C to 25°C). Summers can get unbearably hot and sunny.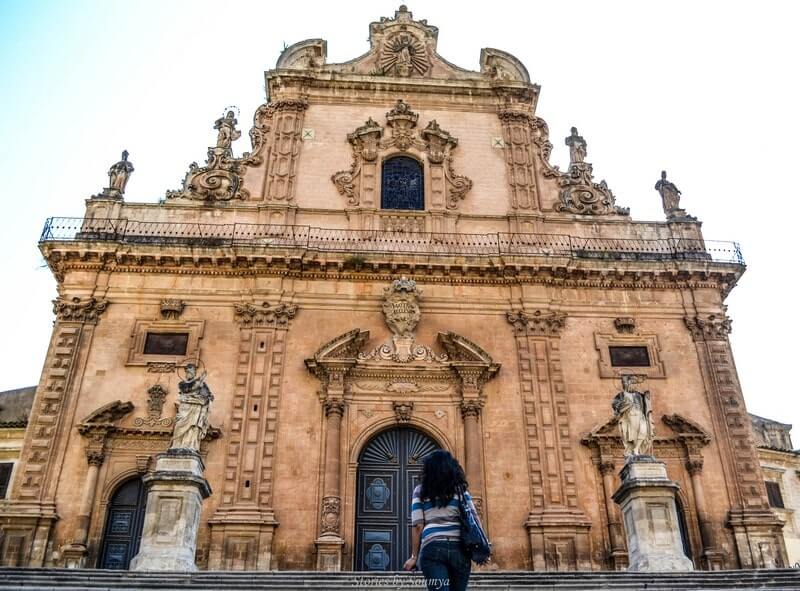 What is the best way to see Sicily?
Using public transport (mix of train and bus) is the best way to see Sicily. It is the most enjoyable and offers you tons of local insights. Trains (run by Trenitalia) cover the Sicilian coast and offer picturesque views. Buses (Interbus is one of them) offer faster and more frequent connections between smaller, more inland towns.
There is a historic train service called Ferrovia Circumetnea which runs around Mt. Etna. It crosses several villages at the foot of the mountain and is an interesting way to discover some of the most offbeat corners of Sicily.
There used to be a historical Baroque train too. I am not sure if it is still functional. Let me know if you have ridden it.
What should you not miss in Sicily?
You should not miss Mt. Etna, Agrigento's Valley of Temples, Palermo's Arab-Norman architecture, and the Baroque towns of Val di Noto when in Sicily. And of course the wonderful beaches and natural delights.
More than 5 days in Sicily?
If you have more than 5 days in Sicily, make sure you visit the charming Ortigia island that is full of monuments, squares, palaces, and churches. The Aeolian Islands in northern Italy are equally pretty.
If you are a lover of history, the archaeological sites of Segesta and Selinunte will definitely add more excitement to your Sicily itinerary. And do not forget the Greek Theater of Taormina.
More Sicily & Southern Italy Resources
Loved our 5 days in Sicily itinerary? Pin it for later!