Last Updated on March 12, 2022 by Soumya
Done with all the best things to do in Charleston and looking for some fun Charleston day trips? I totally get you because that was what we did when we finished exploring Charleston's historic downtown – took some amazing day trips from Charleston!
Charleston is historic and beautiful but, let's accept it, there are times when we just want to get away. Especially with so many wonderful beaches and gorgeous plantations nearby, it is a no-brainer that there are some great day trips to be had from Charleston.
Whether you wish to learn more about Southern history, simply relax on the beach, or explore a state park – there is just so much to do around Charleston.
After doing more than 5 road trips from Charleston, a ton of research, and talking to travel experts from Southern USA, here's our list of the 10 best day trips from Charleston SC. Some of these you can easily combine and see more on the same day. Be sure to look for our tips that come with each day trip destination.
10 Amazing day trips from Charleston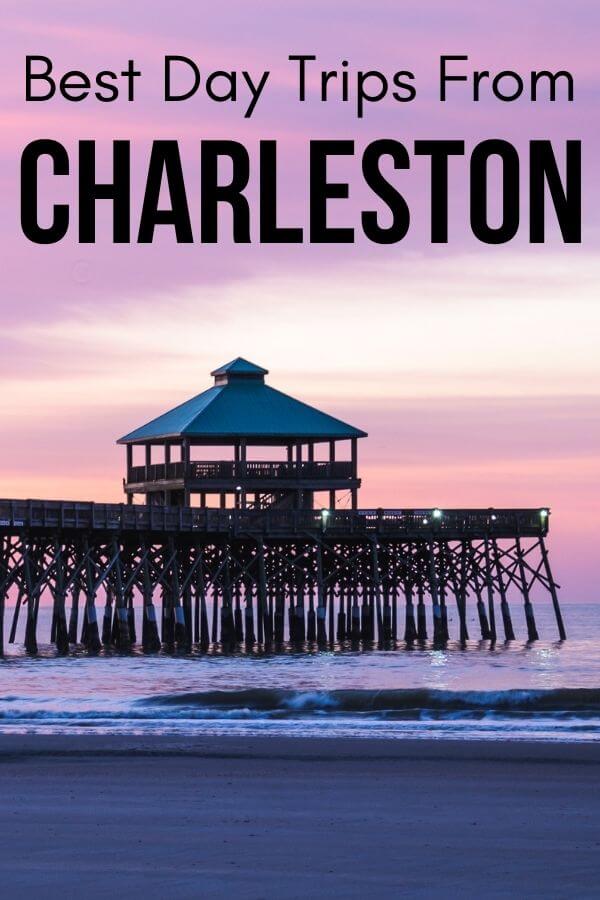 Please note: This post may contain affiliate links which means I may earn a commission if you make a purchase by clicking a link on this post. This will be at no additional cost to you. Affiliate links help me keep this website up and running. Thanks for your support!
Mt. Pleasant, SC
Editor's choice
One of the best day trips from Charleston is to the nearby town of Mount Pleasant that is full of history and natural beauty. It is located on the eastern side of Charleston Harbor and is connected to Charleston city via The Ravenel Bridge.
There are several interesting things to do in Mount Pleasant including taking a tour of the historic Boone Hall Plantation & Gardens, visiting landmark ships such as the USS Yorktown at Patriots Point Naval & Maritime Museum, and enjoying the Waterfront District at Shem Creek.
Also read: How to weave in Boone Hall into your weekend itinerary of Charleston?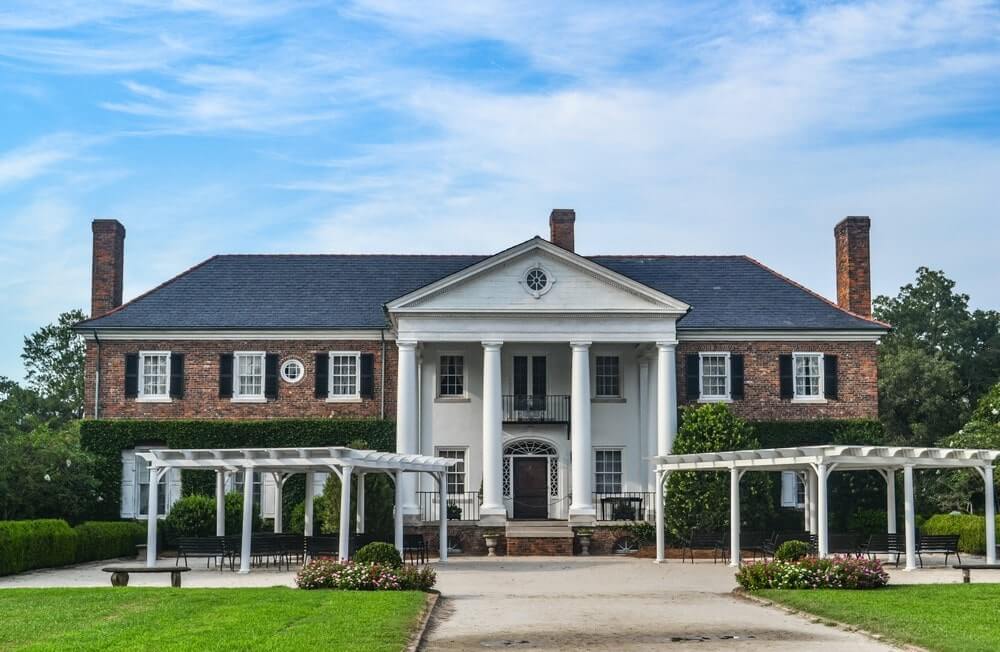 Be sure to walk through the Old Village District known for its live oaks and beautiful historic houses. And do not forget to spend some time at the Palmetto Islands Country Park. Filled with nature trails, boardwalks, and picnic sites, this is the perfect family destination.
It takes just 15 minutes to get to Mt. Pleasant from Charleston and it is easy to do a self-guided tour of the area. However, if you love guided tours as much as I do, here are some great options.
This tour takes you through the grand Boone Hall Plantation and its history of slavery. Includes round-trip transportation from Charleston.
On this tour, you will learn all about the culture of Shem Creek & its vibrant shrimping industry and witness the creek's natural beauty.
Ashley River Historic District, SC
Editor's choice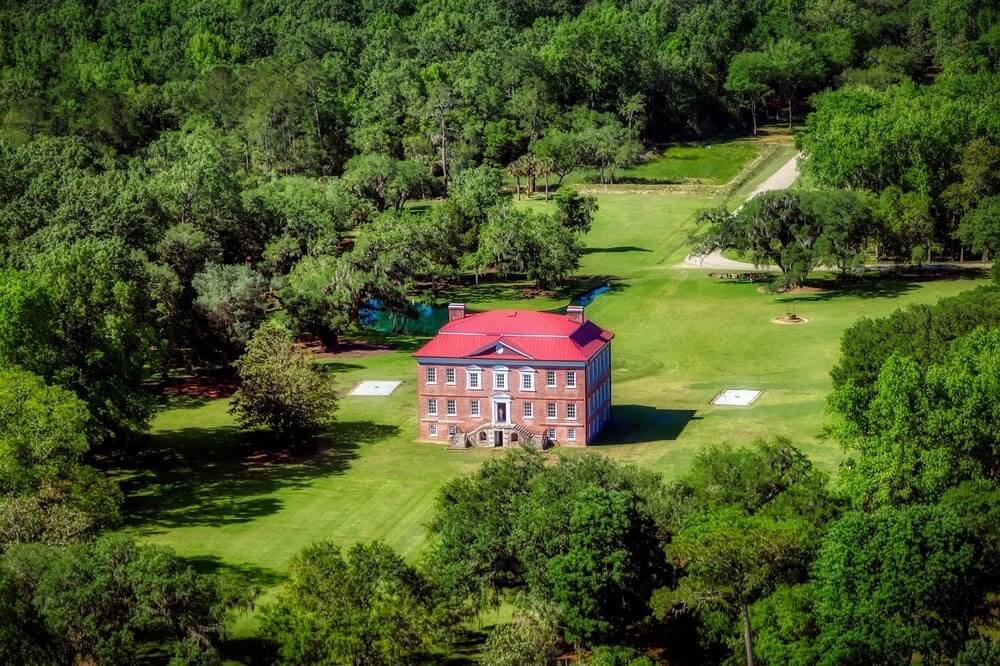 If you are in the mood to see more plantations when in Charleston, head to Ashley River Historic District. This place is chock full of marshes, swamps, live oak avenues, and most importantly, gorgeous plantations from America's antebellum era.
If you are looking to dig into Charleston's storied history, then this is the place you should be. Apart from being traversed by the centuries-old Ashley River Road, the Historic District is filled with rice fields, slave settlements, phosphate mining camps, and cemeteries.
Three of the South Carolina's finest plantations exist along the Ashley River – Magnolia, Drayton, and Middleton Place. Old Dorchester and Runnymeade Schoolhouse lie along the same road. They are all located within miles from each other which makes it super easy to combine all of them into one big Charleston day trip.
If you don't have a car, you can join one of these guided tours to see some beautiful parts of the Historic District.
Hunting Island State Park, SC
Recommended by Candice from CSGinger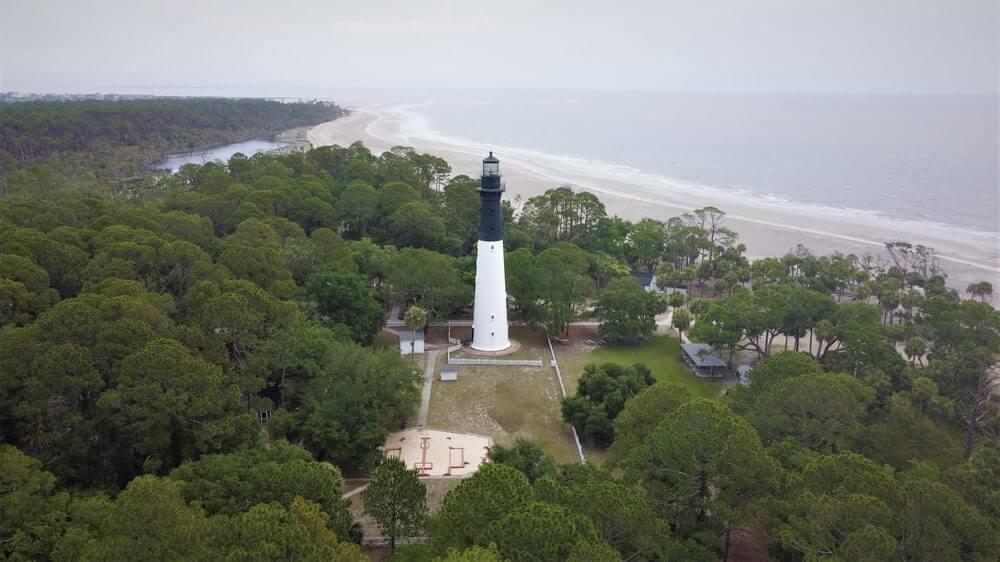 Hunting Island State Park is about two hours south of Charleston just outside Beaufort. Hunting Island is commonly named as one of America's top beaches and has lots of nice hiking trails and wildlife. It is a quiet island with limited amenities, so it is a good idea to pack some food or stop in Beaufort for supplies.
Besides the beach, there are a lot of fun things to do on Hunting Island State Park. There is a lighthouse on the island and is the only publicly accessed lighthouse in South Carolina. You can climb the 167 steps to the top for beautiful views of the park.
Hunting Island Marsh Boardwalk is a short walk through the marsh and is the site of the war scenes from the movie Forrest Gump. Along the boardwalk there are lots of opportunities to see wildlife and enjoy beautiful views.
The Hunting Island Nature Center and Visitor Center are great educational stops to learn more about nature on this barrier island. Daily programs run from Memorial Day to Labor Day. The park is open from 6am – 6pm with extended hours to 9pm during Daylight Savings Time.
Edisto Beach State Park, SC
Recommended by Rachel at Means to Explore
Just an hour from Charleston's historic downtown, Edisto Beach State Park is a perfect day trip for relaxing on the beach or exploring the tidal salt marsh, and possibly watching baby sea turtles!
Relax on the beach all day with a lunch break at one of the many picnic tables shaded by palms and enormous oak trees. Or venture into town for some tasty local eateries!
Looking for more than just the beach? Explore the salt marsh! Visit the Bache Monument and the Spanish Mount. Walk or bike the seven trails that crisscross the salt marsh area of the park. Bring your fishing gear or even your boat! There are plenty of things to do in Edisto Beach State Park.
Loggerhead sea turtles nest on Edisto Island! Visit in June and July and join a Sea Turtle Walk with a park ranger in the evenings to safely see sea turtles nesting. Visiting later in the summer? Maybe you'll catch a glimpse of baby sea turtles making their first great escape to the waves of the ocean!
Coming from downtown Charleston, hop on US 17 West for about 25 miles and then turn left onto SC 174. There are signs to prepare you for the turn. SC 174 runs all the way to the ocean and the entrance to Edisto Beach State Park.
Folly beach, SC
Editor's choice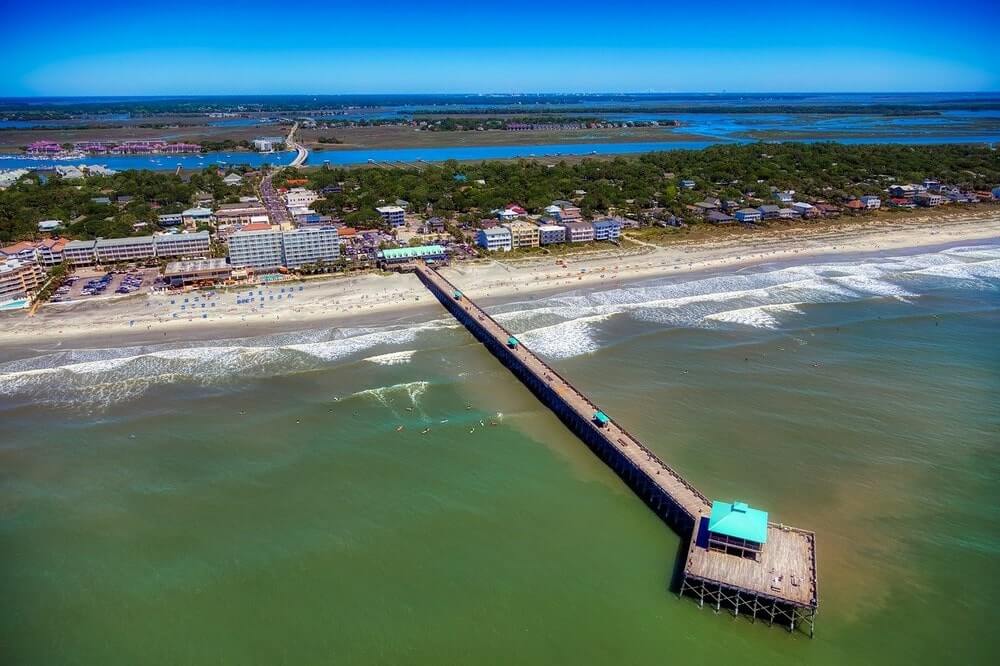 There are so many amazing beaches near Charleston. One of my personal favorites is Folly Beach located only 8 miles away.
Folly Beach makes for a great day trip destination from Charleston because it offers pristine beach areas, a wide selection of restaurants and bars, and lots of family-friendly activities.
You can simply relax on the beach, go for a long beach walk at Folly Beach Country Park, or head to Morris Island Lighthouse. Be sure to check out the Folly Beach Pier, a great place to soak in some stunning scenery and get the Edge of America feeling.
One good tip is to head early to Folly Beach if you wish to beat the traffic. The beach can get crowded both on weekdays and weekends.
P.S: Folly Beach Pier is closed to public for renovation in 2021 and 2022. Check the official website for opening dates before planning your trip.
Isle of Palms, SC
Editor's choice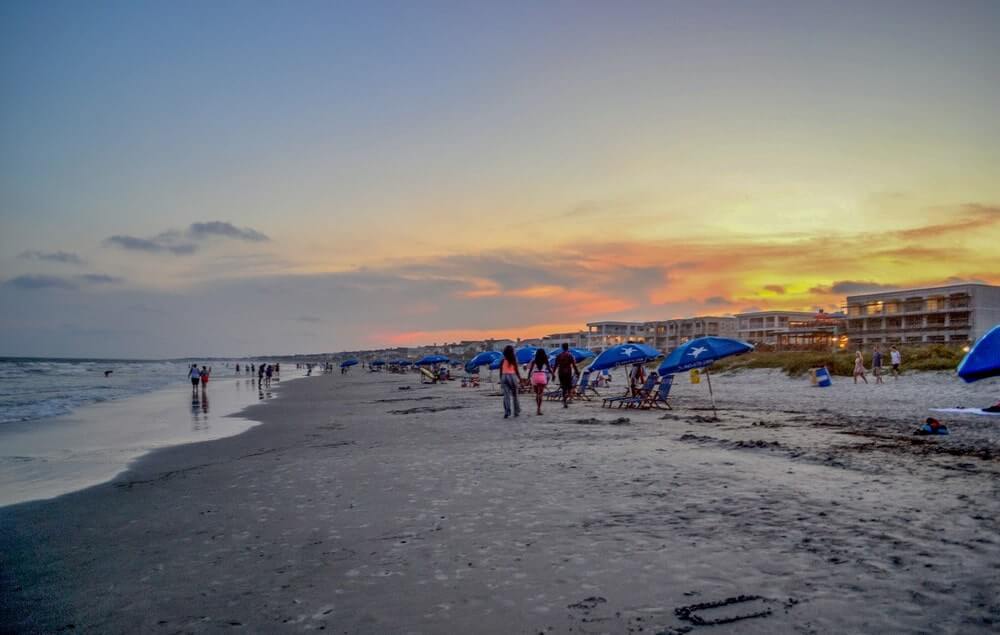 Another great beach near Charleston is Isle of Palms located only 30 minutes away from the historic district. In fact, it is pretty close to Mt. Pleasant. So, if you wish to club together Mt. Pleasant and Isle of Palms in one day, you can easily do that.
Isle of Palms is home to a beautiful beach where you can ride a banana boat, paraglide, or jet ski apart from relaxing by the waters and experiencing a gorgeous sunrise/sunset. Hire a boat at the marina or take a walk through the Isle of Palms Country Park. The possibilities are endless!
Also read: 25 Amazing things to do in Charleston
Bluffton, SC
Recommended by Erin from Sand Sun and Messy Buns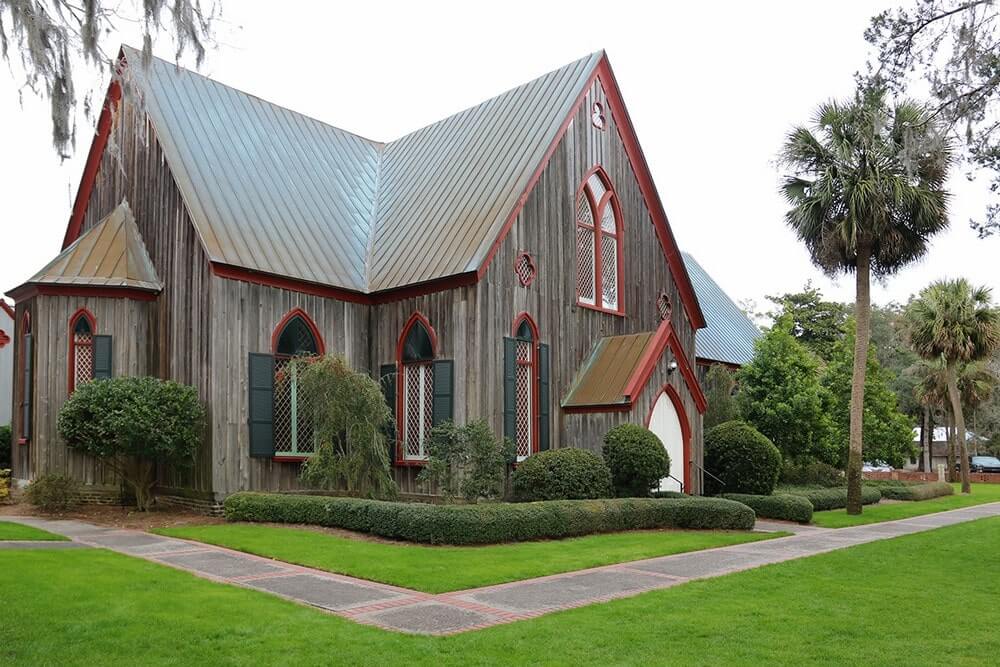 Bluffton is an adorable small town nestled on a bluff along the South Carolina coastline, just a few miles inland from Hilton Head Island. It's located approximately two hours from Charleston, and the best way to get there is via US-17.
The historic Heyward House is the logical first place to stop in Bluffton. It currently serves as the town's visitor center and is located in the heart of Old Town Bluffton.
One of the most recognizable buildings in Bluffton is the Church of the Cross, which is located at the end of Calhoun Street. The church was constructed in the mid-1850s and was one of the few structures to survive General Sherman's famous "March to the Sea". Some of the prettiest sunset views in Bluffton can be seen from the church's property, which overlooks the May River.
The town's popular Oyster Factory Park also boasts beautiful riverfront views and makes a great picnic spot.
Those who prefer dining indoors are in luck, since Bluffton is a bit of a hidden gem for foodies. You can't go wrong with any of the locally sourced dishes at FARM Bluffton but be sure to sample their delicious honey-soaked cornbread. A popular annual event is "A Taste of Bluffton".
Need a place to stay? Old Town Bluffton Inn is a classic spot. It's located in The Promenade, which is filled with small businesses, shops and restaurants.
Jekyll Island, GA
Recommended by Nichola from Globalmouse Travels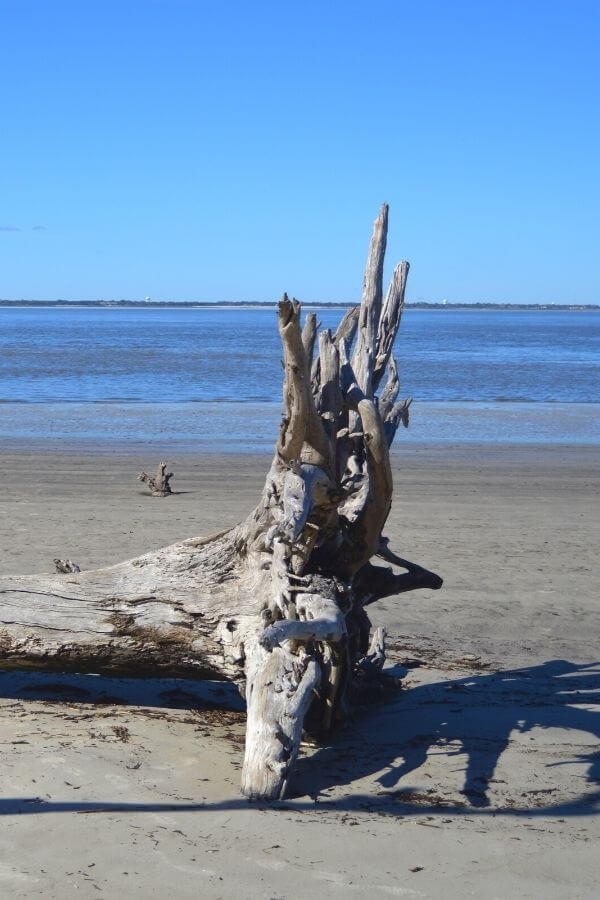 Jekyll Island in Georgia is a fair drive from Charleston but it is definitely worth it. It feels like you have got away from the world. The pace of life is different and it almost feels as though you've gone back in time.
Jekyll Island is a great place to spend time enjoying the outdoors, kayaking and cycling, and taking the circular route around the island.
Make your way to Driftwood Beach, regularly named as one of the best beaches in America. It really is spectacular with the white sand strewn with the bleached out limbs of countless pine and oak trees.
The island is a wonderful place to watch the sun set before you head back to Charleston. When you've been for a day you'll certainly want to stay for longer next time and with plenty of great family resorts in Georgia right here on the island it's easy to have a weekend break. This island has been a vacation spot for generations and even a day here will leave you feeling rejuvenated and relaxed.
Congaree National Park, SC
Editor's choice
Planning to visit a national park when in Charleston? Try Congaree National Park which is only 2 hours away.
Home to one of the largest collections of champion trees and massive tracts of primeval bottomland hardwood forest, Congaree National Park boasts of a unique ecosystem and incredible biodiversity.
Over 25 miles of hiking trails, 2.4 miles of boardwalk, and a marked canoe trail ensure that there's lots to do when you arrive in Congaree. You will probably have the entire national park to yourself because not many people even know of its existence. It is one of the least visited national parks in the USA.
Savannah, GA
Editor's choice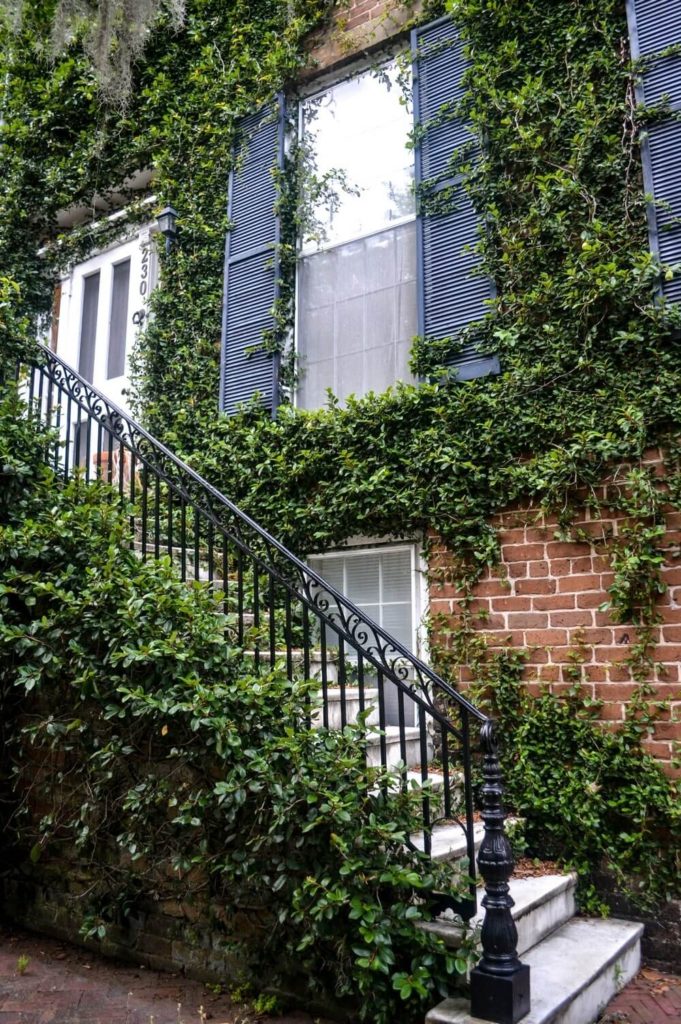 One of my favorite places to visit in the American South is Savannah in Georgia. Whether it is Savannah's picturesque public squares, wide green spaces, gorgeous historic homes, creepy cemeteries, or fascinating live oak avenues – Savannah has a lot to offer.
Some of the unmissable things to do in Savannah are catching a glimpse of the iconic Forsyth Park fountain, visiting Chippewa Square (this is where bus scenes from Forrest Gump were shot), tasting homemade ice cream at Leopold's, and walking through the spooky lanes of Bonaventure Cemetery. Have a look at this compact, one-day itinerary of Savannah to see the best that the city has to offer in under 24 hours.
Ideally, a weekend in Savannah is the best way to start your love affair with the Hostess City. However, if you are strapped for time, I highly recommend you to make the day trip from Charleston even though it is a longish one – 2 hours each way.
Planning to stay the night? The Marshall House in Savannah's Historic District is a charming place with great historic character.
Also read: 16 Best things to do in Savannah GA
Loved our Charleston day trip guide? Pin it for later!