Last Updated on June 2, 2020 by Soumya
Many people love to travel, but the real question to be answered is why do people love to travel? Well, the answer to that question varies from person to person. Some people love to travel because they love experiencing food from different countries while others just love taking in all the gorgeous views every destination offers.
While the motivation behind everyone's reason for traveling is different, there is one thing that every traveler can agree upon in their love of travel. Discovering Culture.
Please note: This post may contain affiliate links which means I may earn a commission if you make a purchase by clicking a link on this post. This will be at no additional cost to you. Affiliate links help me keep this website up and running. Thanks for your support!
What is Culture?
Culture is the embodiment of all the reasons people love to travel. Food, language, history, customs, art, dance, and architecture are all facets that make up a destination's culture. And it's not until you arrive at a particular destination that you discover its roots, history, and culture.
How many times have you gone on an international trip and come back feeling somewhat of a better person? Or felt that you had roots in that far off country? Well, I feel like that 9 times out of 10. And I am sure you do too. But do you know why you feel that way?
It's because your perspective of the world widened in discovering the culture of the country you visited. You loved what you saw there. You loved your interactions with locals. And you loved feeling at home in a different place.
How Culture Changes People
---
You have to admit to yourself that despite your best efforts to avoid racism (something a lot of countries are battling at the moment) and turn a blind eye to xenophobia, you still have subconscious preconceptions and preconceived notions about different peoples and culture. And that's okay, in fact, it's normal. Whether you realize it or not, your own culture is what shaped your view of other cultures.
Traveling is one of the best ways to banish those views and emphasize the importance of keeping an open mind in all facets of culture. When you discover different cultures, it really does bring everyone, as a people, together.
Just look at food for example. Have you ever wondered why certain cultures enjoy certain foods that you might deem as disgusting or gross? Well, according to the BBC, it's a matter of taste and flavors that remind you of home.
For example, soy sauce automatically makes you think of Chinese food, whereas olive oil automatically makes you think of Italian food. When you travel and experience the cultural authenticity of foods, your mind and taste buds will naturally open up to the fact that there indeed is a big world outside your own.
How to turn your passion for culture into something profitable?
People often ask me. How do we turn our passion into something profitable? In this post, I try to answer exactly that.
Because you're so passionate about culture and travel, have you ever considered turning your passion into a profitable business focused specifically on culture? If you haven't, you should. People all over the world turn their "passion into profit" all the time, and you can too!
The best part about your business venture would be that it could be a multitude of things simply because its focus is on the many facets of culture!
Everything from food and history to language and art, you have the potential to create a business that will take you all over the world. This will allow you to profit from the things that you love the most. Traveling and learning about different cultures.
If you're seriously considering turning your passion for travel into a profitable business focused on culture, then take a look at the many income-earning options you have.
Ways to Profit From the Many Facets of Culture
Food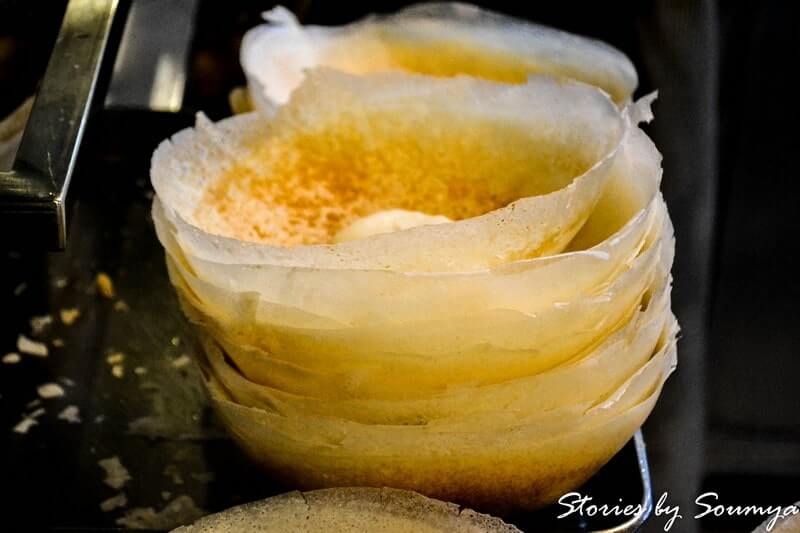 Food Writer
As a food writer, you not only love the food from different countries but you also have a way with words. You're going to be writing about food in every aspect. Everything from the presentation of the food and how the establishment looks to describing the different flavors and recommending your favorite restaurants.
Recommended: 8 best restaurants for authentic international food in Mumbai
Because you've traveled to so many different places and tried so many different foods, you can also critique on the authenticity of the food. This will be extremely helpful to your readers because they may not know what authentic food tastes like.
For example, so many people go to Thai restaurants and think they're eating authentic Thai food. But, in all honesty, you haven't eaten authentic Thai food until you've actually eaten it in Thailand.
Recommended: What to eat in Bangkok: Exciting Thai + Non-Thai Options
Food Stylist
You may ask me "what in the world is a food stylist?" Well, it's exactly what it reads. A food stylist styles food and makes it look beautiful. And then gets paid for it.
When you go to restaurants and look at the menu, how do you think those entrees look so attractive and delicious? It's because a food stylist made it look that way.
During your travels, you have the ability to get together with local restaurants and photographers to create a display of visually attractive dishes. This could include dishes for restaurant menus, articles, magazines, and advertisements. Your love of food can take you all over the world!
History
Tour Guide
If you love history like I do and want to learn the history of every single destination you visit, then you are just perfect for this job. You have both the experience and the knowledge that allow you to become an effective tour guide. To millions of tourists around the world.
The great news is that there are opportunities all over the world to be a tour guide. From museums to actual historical sites, the world is your oyster to educate the world about history!
I have often toyed with the idea of eventually becoming a historical tour guide in Mumbai, or Bhubaneswar (my hometown), or any other place that I grow fond of. Lisbon is high on the list for now.
I feel that would be the best way to turn my passion for culture, travel, and history into an amazing profession. Don't you think so?
Recommended: Why I loved my Art Deco tour in Mumbai. Because of my expert tour guide!
History Teacher
Because you're a history buff traveling all over the world, becoming a history teacher would be the perfect job for you. And the great news is that you can do this online right from your computer or laptop.
Join an online teaching class or create a YouTube channel focussed on history. Both will let you convert your passion into profit.
Given that you love history so much, one of the greatest moments of your life will the opportunity to share what you know about different cultures and events in history with others.
Knowledge is power and by sharing your knowledge with students, it's like you're empowering students all over the world. And as a teacher, that's one of the most rewarding feelings you'll ever experience.
Art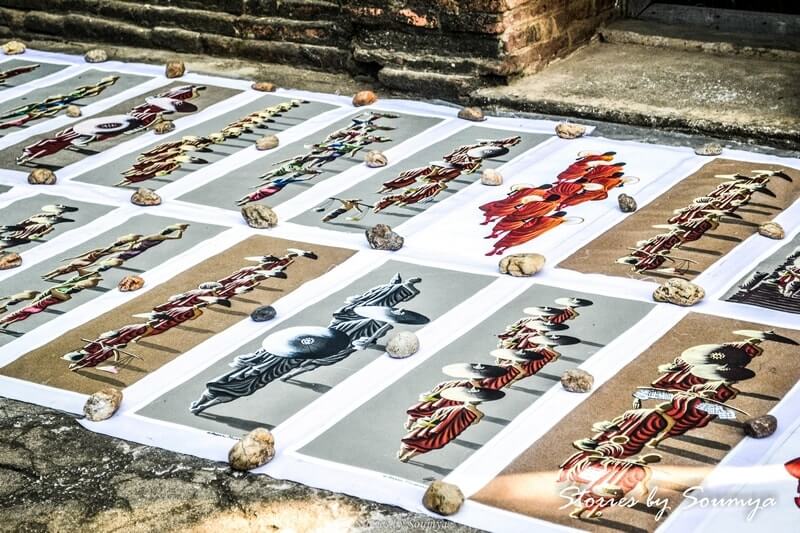 Travel Photographer
The fact that you love to travel also means that you've probably taken a ton of pictures. In taking those pictures, did you know that you can actually sell those pictures?
Whether it's a picture tour of Ragusa Italy or the ancient ruins of Greece, you can take photos of those destinations and sell them as stock photos to download or print. You'd be surprised at just how much people love to look at amazing pictures, especially if those pictures make them feel like they went to that destination with you!
Recommended: 24 Stunning Photographs of Obidos, Portugal that will make you want to pack your bags now
Souvenir Shop
During your travels to various countries, maybe you became fond of handmade rag dolls from all over the country. Now, you have the ability to sell those dolls by creating an online souvenir shop.
And it doesn't just have to be rag dolls. It can be anything you want! Spices from different countries or unique shot glasses that you won't find in stores, you can actually sell them! All you have to do is create an online store or website to sell them from.
Recommended: 7 Beautiful Souvenirs from Myanmar for every Culture-Enthusiast
Profiting From Your Passion For Culture and Travel
The easiest way to turn your passion for culture and travel into a profitable business is to get onto a website building platform, host your own blog or site, and offer your services to prospective customers. These services can include guided tours, cultural souvenirs, or food styling classes. Literally anything under the sun that you love to do.
Starting an online business is the best way to go about monetizing your passion. At least, the best way to start off with. After you have established your credentials in the online world, you can venture out into your city and around the world. Well, the sky has no limit, right? So does your passion for culture and your love for travel!
Traveling the world and having new experiences with different cultures is an indescribable feeling. And being able to earn while you travel and experience exotic cultures is just the perfect way to make the entire process sustainable.
Did you find our post helpful? Don't forget to pin it!