Last Updated on February 15, 2023 by Soumya
Sri Lanka is a small, pearl-shaped country in the Indian Ocean. It lies just south of India, its closest neighbor. However, despite being a tiny, island nation, Sri Lanka possesses a stunning cultural landscape. Mainly because of its centuries-old history and mindboggling diversity.
Sri Lanka is home to four different religions. It has eight UNESCO World Heritage Sites. And has been colonized by four different European powers. To top it all, Sri Lanka has an amazing variety of natural landscapes. From lush green hills to wildlife-filled jungles to sun-kissed beaches, Sri Lanka truly has it all!
All this diversity has given rise to an amazing concoction. The beautiful Sri Lankan culture.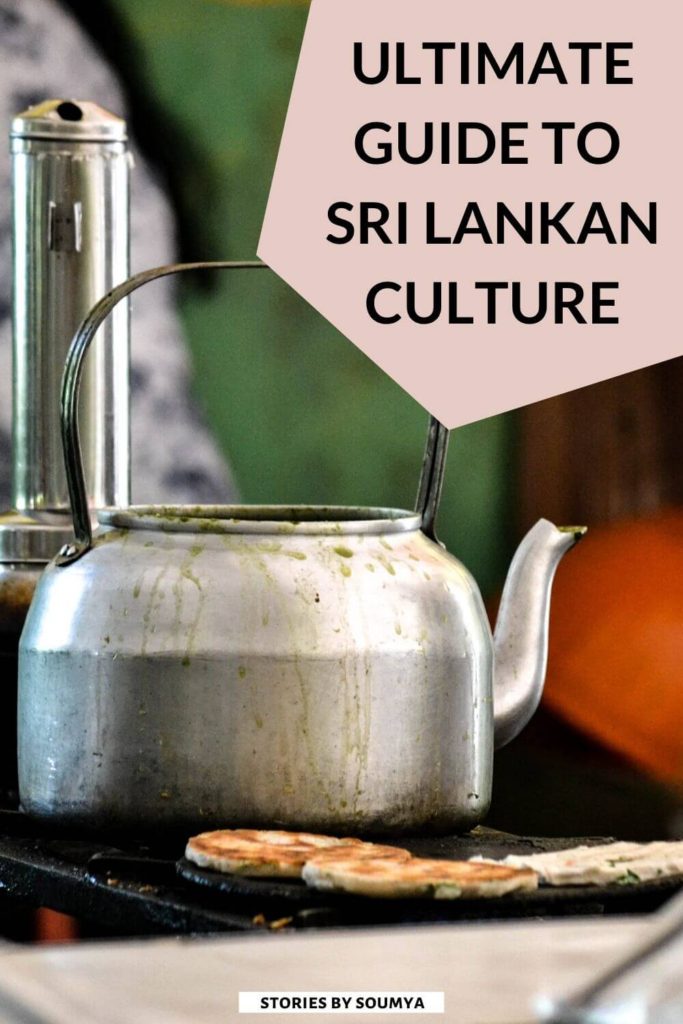 Diversity has caused its share of problems too. Civil wars have raged the country time and again. Lately, as things have started to smoothen out, Sri Lanka has opened up to tourists enabling us to take a peek into the exotic Sri Lankan culture.
Please note: This post may contain affiliate links which means I may earn a commission if you make a purchase by clicking a link on this post. This will be at no additional cost to you. Affiliate links help me keep this website up and running. Thanks for your support!
9 Must-have cultural experiences in Sri Lanka
On my recent trip to Sri Lanka, I was thrilled to be able to experience different facets of life and culture in the country. I would love to share them with you in this post.
This, by no means, is an exhaustive list. After all, there is always so much more to learn about the culture.
But this is a good place to start if you want to know more about Sri Lankan culture. And wish to experience it for yourself.
Attend an evening prayer at the Temple of the Sacred Tooth Relic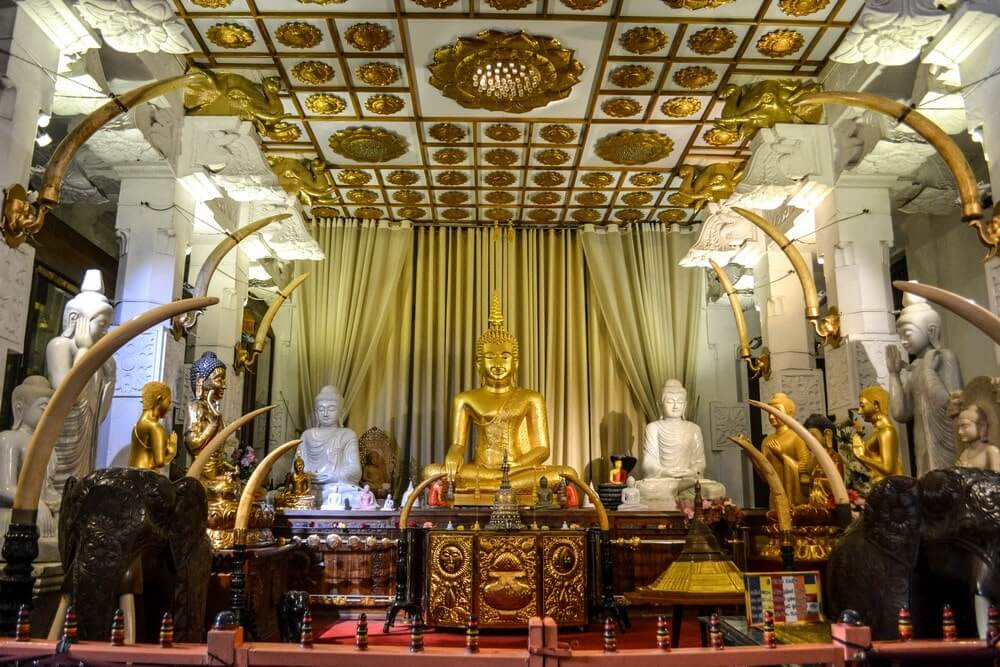 The Temple of the Sacred Tooth Relic or Dalada Maligawa is one of the most sacred Buddhist shrines in the world.
It is also a UNESCO World Heritage Site and holds great historical and spiritual significance for Sri Lankan Buddhists. That is because the temple is home to a tooth relic of Buddha, the holiest (and most coveted) object on the island.
Coveted because if a king wanted to retain power, he had to possess the tooth relic. Needless to say, the relic has seen many power shifts, betrayals, and secret escapes.
If you wish to feel the true pulse of Buddhism in Sri Lanka, you need to head to Dalada Maligawa.
Every evening, there's a procession where you can view the casket that contains the tooth relic. Drums are beaten and trumpets are blown. Lamps and chandeliers are lit up. Heads are bowed in reverence. You can see people praying in the galleries. Or waiting with flowers in their hands.
The atmosphere is strangely invigorating. And gives you an immersive peek into Sri Lanka's Buddhist heritage.
Remember, this is a sacred procession for locals and hence, the temple is usually crowded during this time. Patience is key.
If you are in Sri Lanka in July/August, then you can also experience Kandy's Esala Perahera. Also called the Festival of the Tooth, this is one of the largest processions in the country. Dancers, drummers, whip-crackers, and fire-breathers walk the parade. Lavishly-decorated elephants sporting bejeweled capes are definitely the highlights.
Try Sri Lankan food in a local setting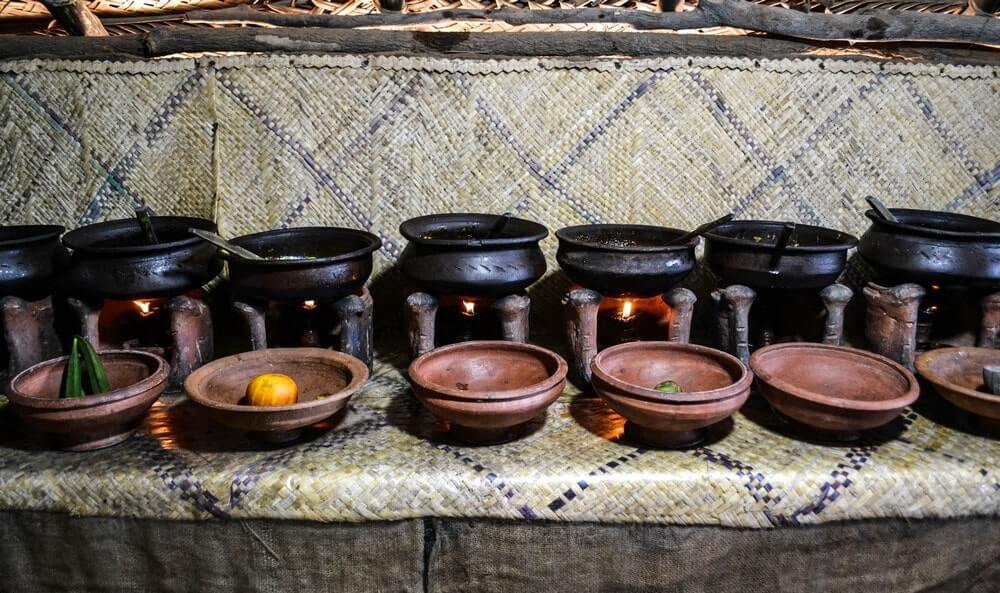 In order to have an authentic cultural experience, you need to have Sri Lankan food at a place where locals eat. And that is possible either at a Gami Gedara or a Hela Bojun Hala.
Gami Gedara
Gami Gedara is a local restaurant that serves traditional Sri Lankan rice and curry. Very often, the dishes are arranged in a buffet and you can pick and choose whatever you want. You will have a multitude of options – both veg and non-veg.
You can eat by hand (locals do that – and I believe that's the best way to enjoy Sri Lankan rice and curry). Or request for a spoon and fork.
Read next: More authentic foodie experiences in Sri Lanka
Hela Bojun Hala
Eating at a Hela Bojun Hala is more of a community experience. You will find Hela Bojun Halas in smaller towns. They are managed by local women who also do the cooking.
Hela Bojun Halas do not serve rice and curries. They are more about short eats like vadais, rolls, dosais, and string hoppers. You will also find fresh juices and ice creams if you want some to beat the heat.
What did I like the best? Gami Gedara or Hela Bojun Hala?
During our week-long trip to Sri Lanka, we tried Sri Lankan rice and curry at several Gami Gedaras throughout the country. We also stopped at multiple Hela Bojun Halas during our road trip.
Honestly, I enjoyed both! They are two completely different culinary experiences that you should definitely savor on your next trip to Sri Lanka.
Experience a Sri Lankan wedding
As soon as I landed in Colombo and got on to the streets, I could spot hundreds of banners with beautiful Sri Lankan brides adorning the fronts of salons and beauty parlors. Even wedding venues.
The brides were all dressed in white and gold and looked nothing short of queens in their regal attire. I would later learn that the traditional bridal costume was called the Osariya (a variant of the usual Sari). And the attractive golden headband was called the Nalalpata.
The bride is supposed to be the center of attraction in a Kandyan wedding. And I could totally see that. In those banners!
A traditional Kandyan wedding is called the Poruwa ceremony. Apparently, it has been around before Buddhism was introduced in the island. So, the traditions are a mix of Sinhalese and Buddhist. The groom and the bride are dressed up like the king and the queen unlike in Indian weddings where they are dressed to represent gods and goddesses. But the pomp and show are quite similar.
As much as I wanted to experience a Kandyan wedding, I could not do that. Obviously, I did not have an invite!!! But next time, I am surely going to get one. Or maybe gatecrash? What do you say???
Tour the hot and happening Pettah Market in Colombo
This was my favorite bit about spending a day in Colombo. Taking a tour of the colorful and vibrant Pettah Market.
Pettah is the most active and lively open-air market in the capital city of Colombo. Streets are clogged with small shops and wares of every kind. Some of them are so full, they are literally falling off the shop into the streets. Trishaws briskly make their way through while vendors enjoy chats over tea.
There is noise, there are smells, and there are smiles. If you wish to feel the true pulse of Colombo, you need to take a walking tour of the Pettah Market. This, according to me, is non-negotiable.
Recommended: 13 Amazing things to do in Colombo
Sip a cup of Ceylon tea packed with history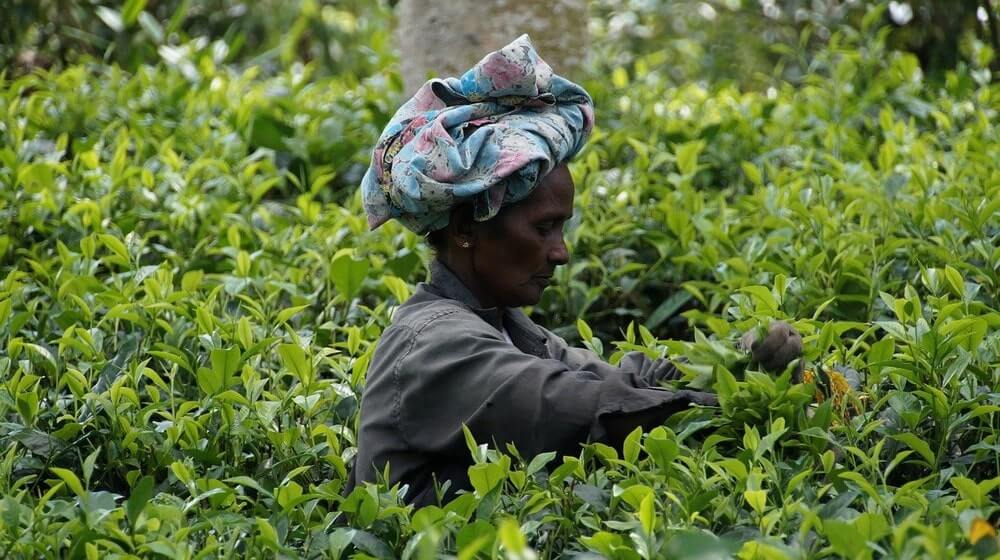 Tea was not native to Sri Lanka. Coffee grew here, instead. Who would have known tea would play such an important role in shaping the history of this island country!
What began as a colonial affair proliferated into a full-blown tea industry. Sri Lanka is now the 3rd largest exporter of tea in the world. However, this did not come without its share of human suffering and pain, some of which continue even today.
The British brought in Tamil workers from India to work on their tea estates. They were called the Plantation Tamils. From becoming stateless to living in shabby conditions to fighting for fair wages, the Plantation Tamils have seen it all.
Whether you are planning to spend a few relaxing days in Nuwara Eliya, the Hill Country near Ella, or thinking of scaling Adam's Peak, remember to spend a few moments at the tea plantations of Sri Lanka.
I like to believe that taking a tea plantation tour, buying a souvenir, or simply sharing a smile with the workers goes a long way in making their days happier. And when it is about Ceylon tea, then why not!
Indulge in an Ayurvedic massage
Sri Lanka and Ayurveda, a traditional method of healing, go hand-in-hand. If you are wondering what goes into Ayurveda, think yoga exercises, massages, herbal concoctions, and meditation. Honestly, the best way to relax and rejuvenate yourself.
You can book yourself a dedicated Ayurveda holiday tour in Sri Lanka where you will spend the entire vacation revitalizing yourself. Or you can enjoy an Ayurvedic spa day(s) at one of the many luxurious resorts in the country.
Santani Resort & Spa in Kandy has one of the most popular Ayurvedic spas in Sri Lanka. You will be pampered with daily massages, yoga, and specially curated diets. Another well-known name is that of Anantara Peace Haven Resort in Tangalle. Overlooking the tranquil waters of the Indian Ocean, Anantara features several detox and healing programs on its wellness menu.
Recommended: Sri Lanka's best beaches and beach resorts
Stay within the fort in Galle and enjoy local hospitality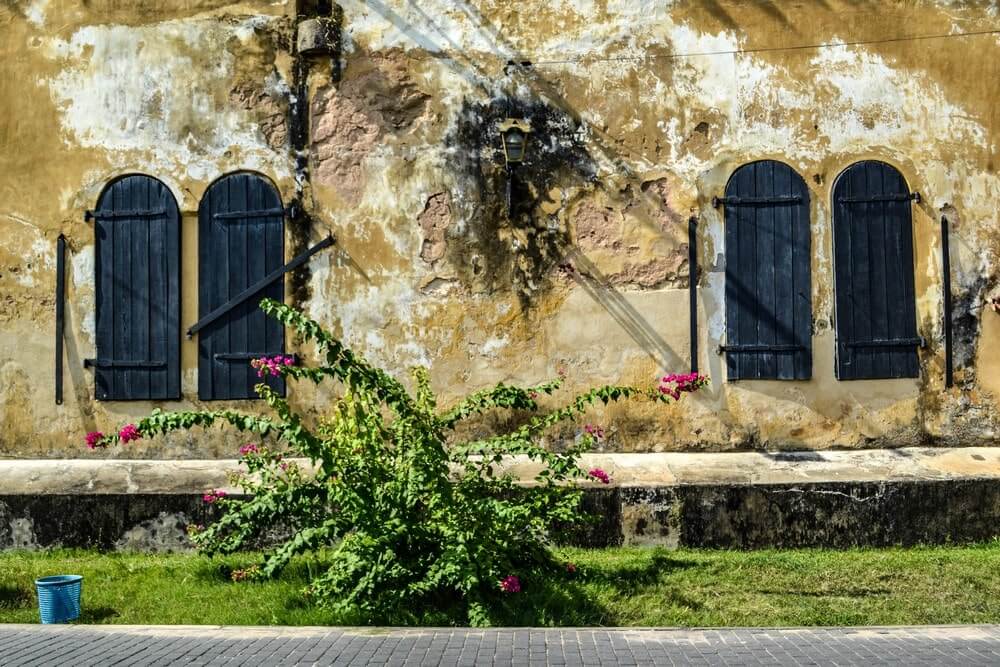 Sri Lankans are one of the most hospitable people in the world. They don't hold back smiles. Or opt out of pictures. And they might actually invite you for dinner if you get friendly.
I was lucky enough to experience my share of Sri Lankan hospitality in Galle where we stayed with a Sri Lankan family within the fort area. It was almost like living with our own family.
We woke up to a scrumptious, homemade Sri Lankan breakfast comprising of string hoppers, coconut rotis, dhaal, pol sambal, and milk cakes! We had endless conversations on politics, food, and pandemics with the hosts. And my 7-year-old had a great time talking about skyscrapers. As if that was not enough, the elderly couple gifted him with chocolates and cookies when we left.
We still talk to our hosts from Galle over email. And I am so looking forward to going back one day and staying with them again. If you are keen for some adorable Sri Lankan hospitality too, do not forget to check them out at Lighthouse Guest.
Visit the beautifully-painted cave temples of Dambulla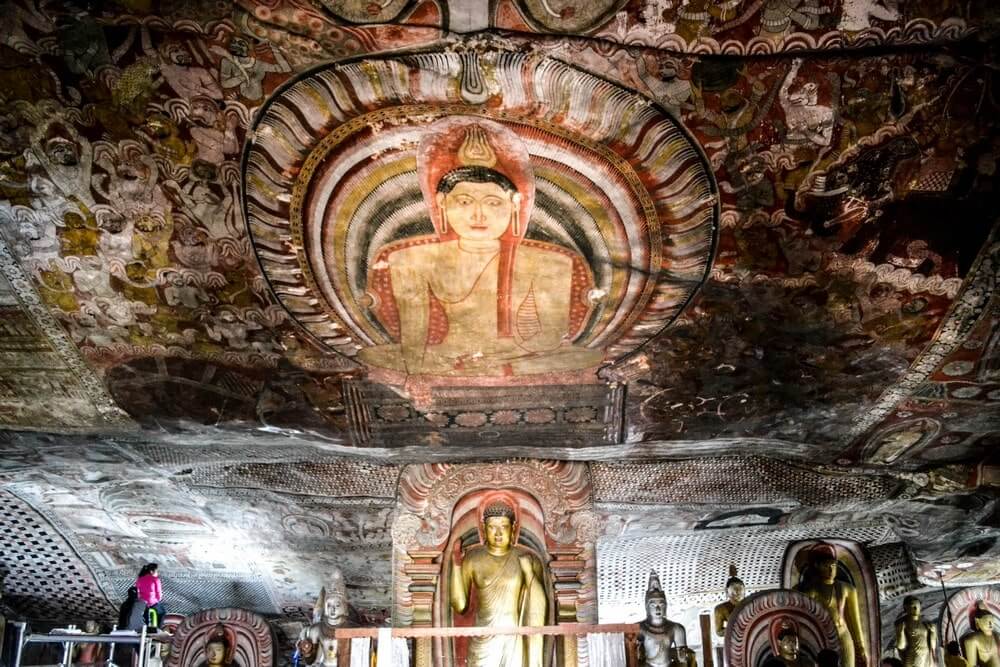 If you are looking for a tête-à-tête with ancient Sri Lankan art, I suggest you pay a visit to the rock-cut cave temples of Dambulla. Dambulla is yet another UNESCO World Heritage Site in Sri Lanka. And for no small reason.
The temples comprising of five cave shrines have been used by Buddhist monks since the 3rd century BC. That is more than 2200 years of existence!
Today, the Cave Temples of Dambulla are one of the largest and best-preserved cave temple complexes in the entire world. But more importantly, they are exemplary of evocative religious art in the form of Buddhist frescoes on the cave walls and 157 free-standing Buddha statues.
Recommended: A complete guide to visiting the Dambulla Cave Temple
Watch a traditional Sri Lankan fire dance
We had not planned for this but I am so glad I could catch a performance at one of our accommodations.
The Fire Dance or Pandam Paliya is an intensely powerful dance form of Sri Lanka. Pandam Paliya was originally designed to drive away evil spirits that cause diseases, fear, and anxiety. Reminded me of the Kecak Fire Dance of Bali.
Today, the fire dance is a huge tourist draw. Adequately trained troupes of dancers spin blazing rings of fire. Many-a-time, martial arts are also incorporated into the show giving the entire performance an electrifying edge.
Pandam Paliya is definitely one of the must-have cultural experiences in Sri Lanka though it may unnerve you if you have a fear of fire! So, choose wisely.
So, here goes my ultimate guide to experiencing Sri Lankan culture.
Have you been to Sri Lanka? Are you planning to go there? Do you want to have one of these amazing cultural experiences in Sri Lanka? Let me know in the comments below. Or connect with me on social media.
Loved our post on Sri Lankan culture? Pin it for later reference!