Last Updated on January 15, 2019 by Soumya
The first time I saw Storm King was in a dreamy, romantic sequence in Aziz Ansari's "Master of None". Dev and Francesca walked through the exquisite fall foliage totally in love with each other and with the surroundings. After that, I could only imagine Storm King in the colors of autumn. My dream was to visit this amazing place during an amazing fall. So I was, obviously, not excited when we planned our first trip to the Storm King Art Center in the summer of 2017. At that point in time, it seemed like the most logical thing to do.
We were in New York City, the weather was great, and our little one was bubbling with energy. You can have a look at a detailed NYC itinerary here. However, I was not looking forward to it. The truth is, I was seriously amazed when I got there. In fact, I was spellbound. Storm King in summer can be an absolute treat for the eyes with its unending green pastures, pretty wildflowers, vibrant wildlife, and tall, dominating sculptures that almost graze the clear, blue sky.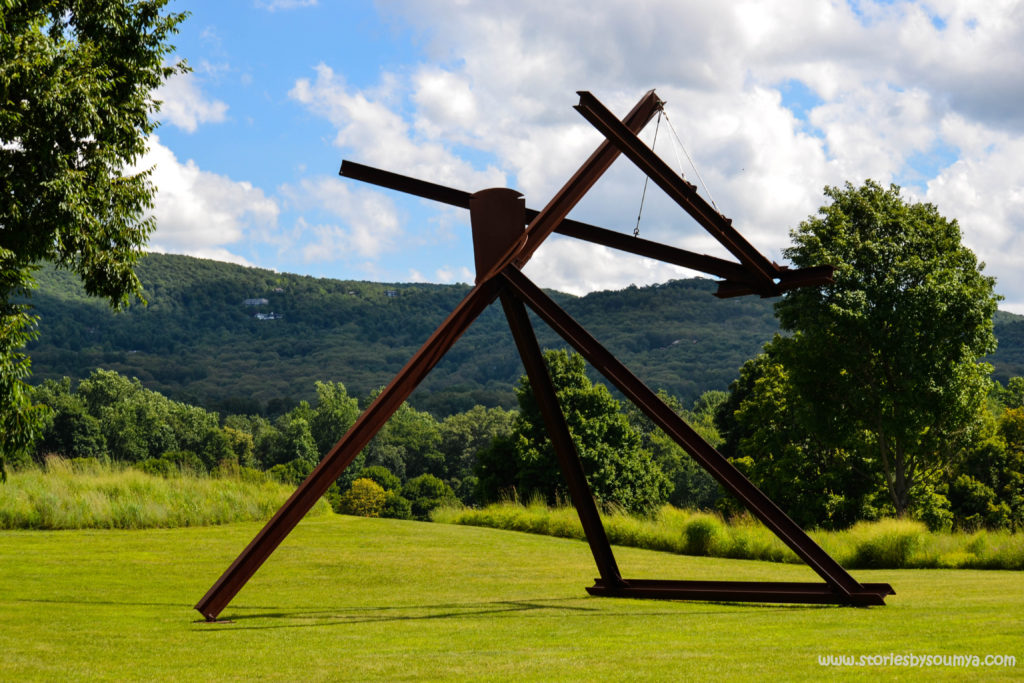 I have rambled so much about the beauty of this place. It is only fair that I start with a brief introduction to Storm King and its mission.
About Storm King
The Storm King Art Center is a renowned, outdoor sculpture museum located in New York State's Hudson Valley. The Art Center comprises almost 500 acres of forests, open meadows, and rolling hills and more than 100 pieces of modern, contemporary art. In the background are the Storm King and the Schunnemunk Mountains to give you that extra feeling of being far far away.
The museum was founded and opened to the public in 1960. Since then, it has housed a number of contemporary art pieces, many of which are large-scale sculptures sited on the green meadows and open fields. Storm King aims to bring together art, nature, and people and nurture a vibrant bond between them.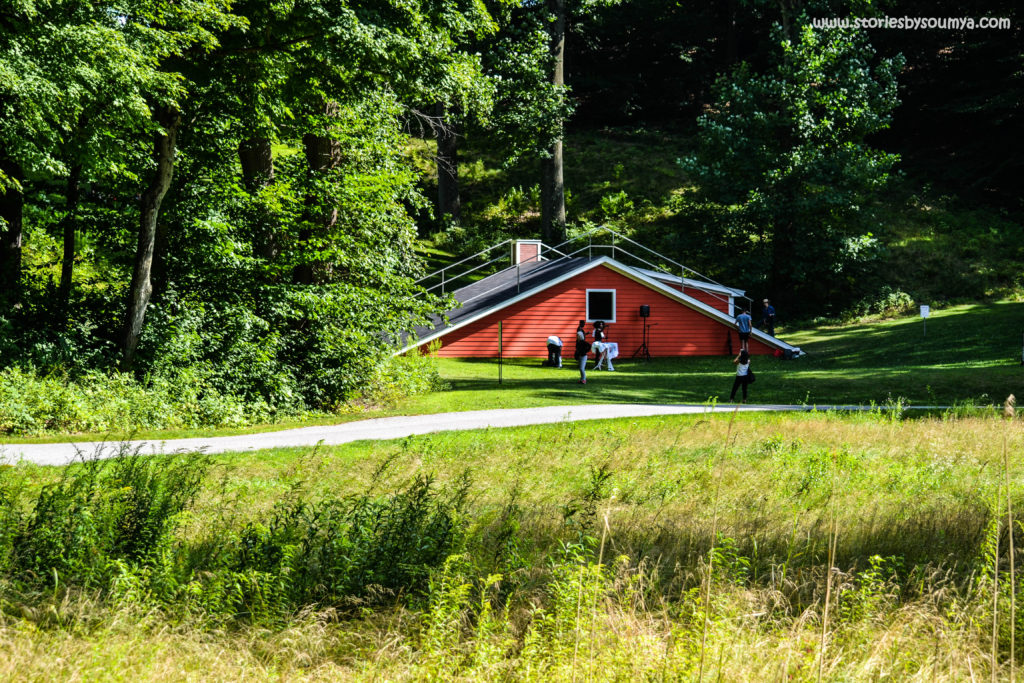 You can visit Storm King anytime between April to December. The park is closed during winter. Fall is often considered the best time to come here. But of late, summer is being heralded as the most lively time at Storm King. Storm King in Fall is definitely more romantic. But Storm King in Summer is more energetic, vibrant, and spirited. Here are some reasons why you would not want to miss going here in the summer.
1. An opportunity to view myriad flora and fauna
Storm King in Summer is the perfect abode for flora and fauna of many different kinds. You can find plenty of butterflies and Canadian geese. And if lucky, you might even sight a red-winged blackbird. The park is also home to deer, groundhogs, red foxes, coyotes, turkeys, red-tail hawks, and turtles.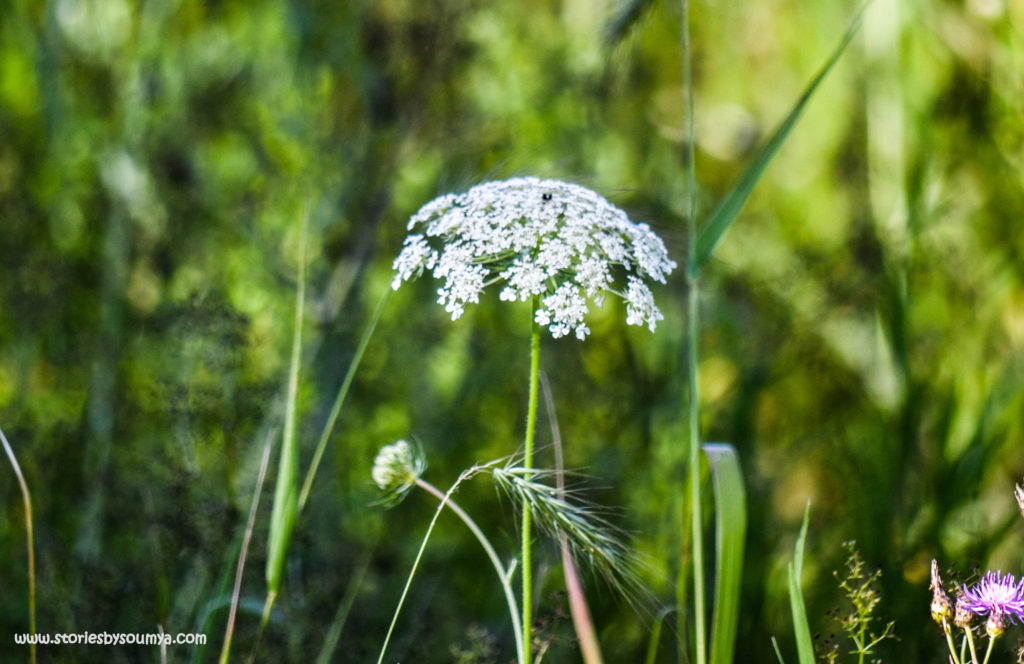 It was an absolute delight for me to watch the wildflowers dance in the summer breeze while the butterflies labored hard to get their share of nectar without being blown away. It felt just so amazing to slide down the rolling, green hills and feel myself being a kid again. There was no rustle of dried brown leaves, only an inviting green carpet that went on for miles.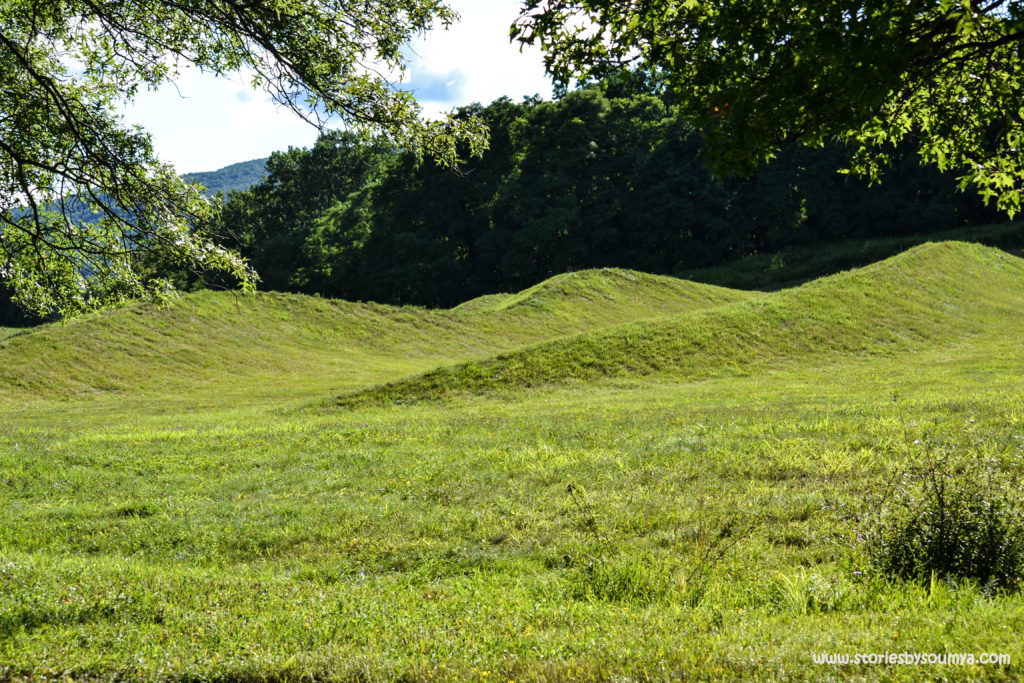 2. Longer hours and plenty of sunlight
Summer has more sunlight and hence more time to stroll, run, and jump around the place. Storm King has extended summer hours between May 25 – September 1 when the park is open until 8 pm on Fridays and Saturdays. You can have a detailed look at the visit times here.
The park is huge and is spread over a very large area. It is just impossible to see all of it in a day. The more the time you get here, the better. I wanted to spend a lot more time than I actually could. So, I dream of going back someday. It is always a great idea to do half of Storm King in summer and the other half in fall. And why not? See the best of both seasons.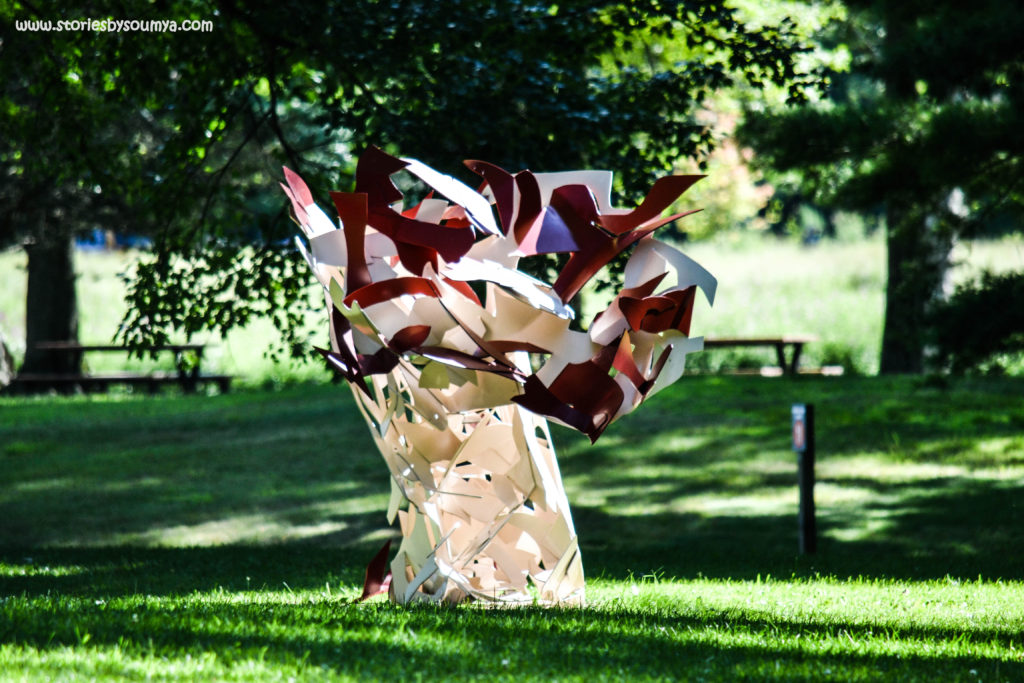 3. The perfect playground for kids
Summer is the perfect time to visit Storm King with kids because the air is fresh and the temperature is perfect. Open spaces are plenty and the soft green grass is perfect for kids roll to around, tumble, and fall. Furthermore, at Storm King kids can touch and explore a number of sculptures with their hands. There are a few interesting pieces that are open to touching and interaction. The list includes Isamu Noguchi's Momo Taro and Siah Armajani's Gazebo featured in the pictures below. You can also pick a kid's interactive guide at the cafe which is pretty close to the parking lot. It will keep them engaged and allow them to learn while exploring. I found this post on NYMetroParents quite helpful when planning a visit with kids.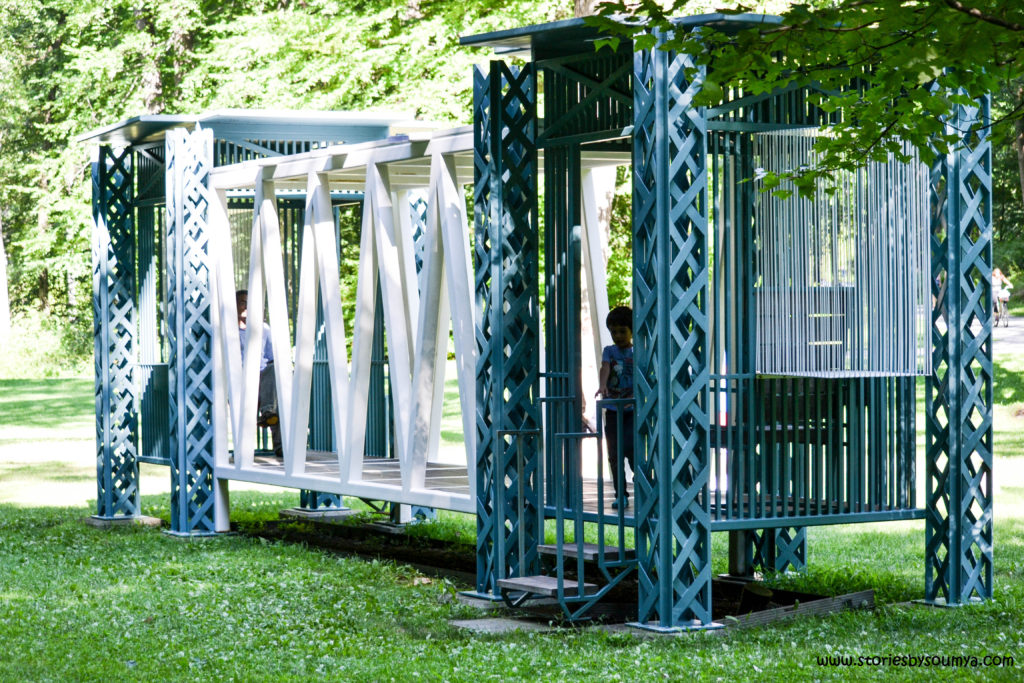 4. Summer is the best time to appreciate the sculptures
If you are an art connoisseur and wish to visit Storm King for its contemporary art pieces, then summer is really the best time. The sculptures easily stand out against the summer backdrop of green and blue. The flaming reds, copper browns, and cool greys of the monuments are in stark contrast to the greens and blues around. In the fall, these colors get easily lost among the yellows, reds, and browns of nature. I truly feel that fall is more about the park whereas summer is more about the sculptures.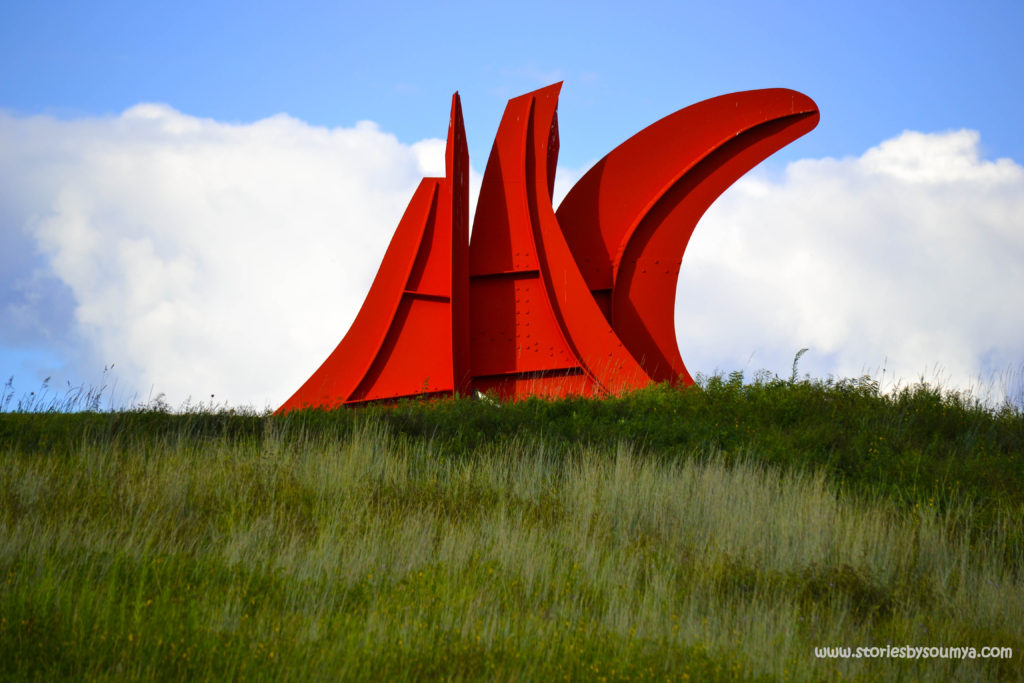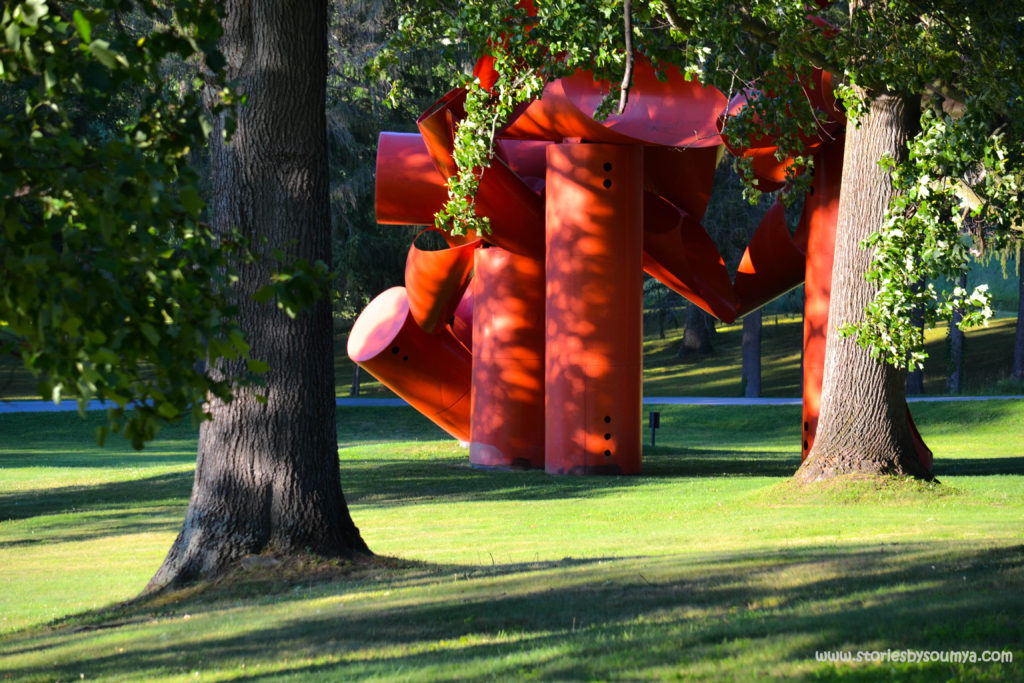 Storm King in summer can be a real treat because you can enjoy both art and nature. There are designated picnic areas where you can relish a wholesome meal, lie down, and appreciate the beauty around you. Storm King does have some stringent rules about cycling, jogging, and playing sports on the grounds. Do not forget to glance through them before you get here.
So, have you been to Storm King? Do you want to go there? What did you like best about this place? Drop me a line below and let's get the conversation going.
Like it? Pin it.