Last Updated on May 15, 2019 by Soumya
The Egg Tart of Macau is a must-try if you happen to visit this bright, happening nation. It is a cute little tart filled with rich, creamy egg custard and has a flaky pastry shell. The Macau Egg Tart, that was inspired by the Portuguese pastel de nata or Portuguese egg tart, is often considered the edible icon of Macau. Therefore, it is a crime to leave this erstwhile Portuguese colony without biting into one of these heavenly pastry delights.
A Little About Macau
The tiny city-state of Macau is more than just a casino destination. It is often seen as a melting pot between the East and West. With a rich blend of Chinese and Portuguese cultures, the city has a lot to offer to the usual tourist. Whether it is a hike up to the Ruins of St. Paul's, a stroll down the numerous Chinese gardens, or an exciting day at the Venetian, Macau will not disappoint you.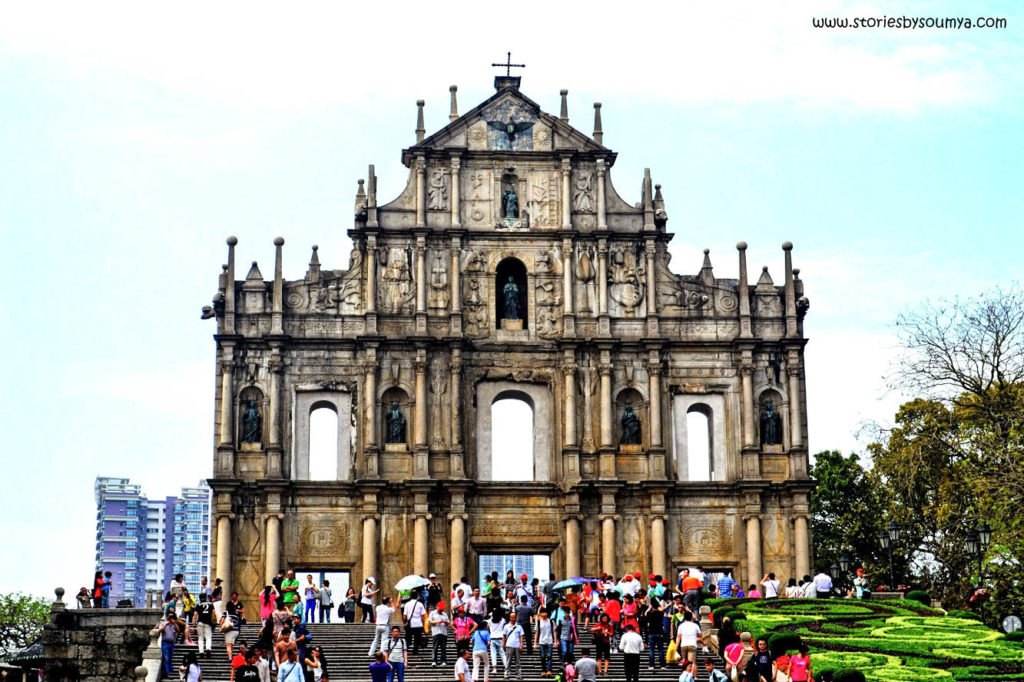 For a complete list of things to do in Macau, visit this interesting post on THINGS TO DO IN MACAU – HOLIDAY DESTINATION IDEAS! 
The Famous Egg Tart of Macau – A Combination of The Best
The Egg Tart was created in Macau by an English man named Andrew Stow who was inspired by the Portuguese pastel de nata. As a result, the Macanese Egg Tart is a veritable icon of mixing of cultures – a pinch of Portuguese, a bit of English, and a dollop of Macanese.
The tarts give out an amazing fragrance of caramel and butter as soon as they are placed on your table. These little things are enjoyed best when piping hot i.e right from the oven. They fit snugly on the palm of your hand and are too cute to eat, sometimes:). You encounter the delicate, smooth texture of the custard as soon as you bite into one. The pastry and custard simply melt in your mouth. The picture below tells you exactly what I am talking about.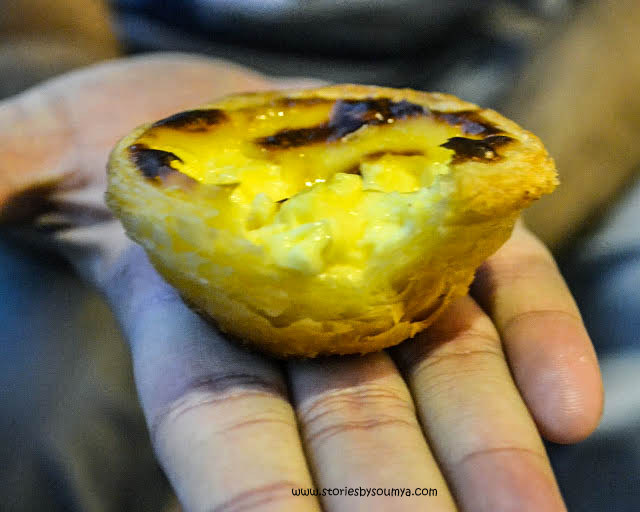 Where Do You Find Them
The Egg Tart of Macau originated in the Coloane village in South Macau. Coloane is home to the original Lord Stow's Bakery which pioneered the creation of this exclusive tart. The bakery was opened in 1989 by Andrew Stow and sells close to 13,000 tarts a day now. When in Macau, it is highly recommended that you make a short trip to Coloane, Mecca of the Macau Egg Tart, for a taste of the original. However, if you cannot there is not much to worry about. Lord Stow's have a number of branches across the city and you can get your taste of the authentic at any of these outlets. Their tarts are amazing and definitely score a point higher above the others. We tried ours at Lord Stow in the Venetian. Do visit their website at Lord Stow to find the closest outlet for yourself.
Apart from Lord Stow's a number of other restaurants, cafes, and even street-side vendors stock the egg tarts. Margaret's Café e Nata is another big name in the market. People believe that Margaret's Cafe was opened by Margaret Wong, Andrew Stowe's wife after they separated. Consequently, the competition is fierce. A bakery named Koi Kei, with a strong presence across the city also stocks up on a firmer version of the Macanese edible icon.
Like It? Pin It.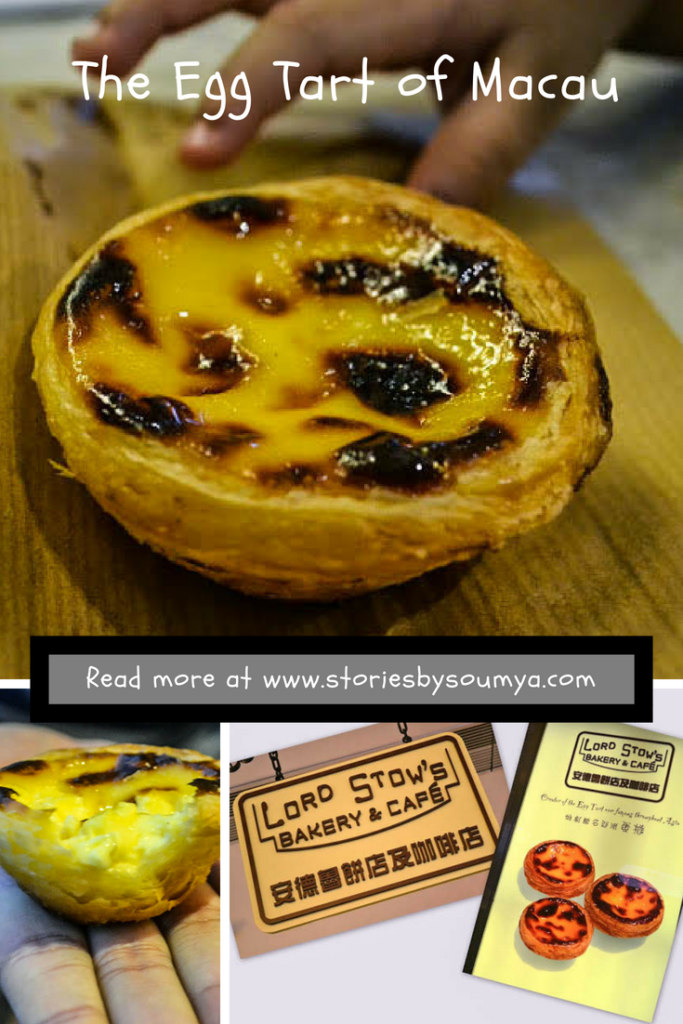 Try the Macau Egg Tart on your next trip to Macau and drop me a line later. I am sure you will love the combination of the creamy custard filling and the flaky pastry shell. A little bit of London, Lisbon, and Macau – all at the same time!