Last Updated on July 6, 2019 by Soumya
"We travel, some of us forever, to seek other states, other lives, other souls." ― Anonymous
A few years ago I read a book by Sudha Shah called "The King in Exile". It was the story of King Thibaw and Queen Supalayat of Burma. They had been deposed and exiled to Ratnagiri in India by the British. A very interesting and absorbing read. You can find a brief review of the book on Newmandala. For days afterward I imagined what the royal family had gone through while living in a country that was not their own. I was fascinated by how the family had adopted the rituals of a new land while still holding on to the sweet memory of their resplendent past. I wanted to get under their skin and feel what it was like to live in the confusing or not-so-confusing mix of Indian and Burmese cultures. So one fine day we decided to go and absorb Myanmar for ourselves. Traveling in Myanmar was going to be fun!
Our Itinerary of Myanmar
While planning our trip, we decided to include big cities, historical sites, a beach, and multiple day trips. This is how our trip turned out to be.
Major Cities – Yangon & Mandalay
Our first stop was Yangon, Burma's important gateway for international tourists. Our first reaction when we landed in Yangon: "Oh gosh, this seems like a perfect mix of Kolkata and Hyderabad (two metropolitan cities in India). Similar houses, similar roads". But that changed once we got out of our hotel the next day. The sounds, the smells, the flavors were all so different. For the next two weeks, we rode, drove, and flew through a country that was teeming with food, people and, most importantly, smiles.
Yangon was a lovely mixture of modern apartments, shopping malls, an old circle train, and reverent pagodas while Mandalay was the old royal capital on the banks of Irrawaddy, replete with history and intrigue. Yangon is a great place to visit if you are traveling solo, with a partner, or with kids. The city will never disappoint you. Watching the sunset at the Shwedagon Pagoda in Yangon was a remarkable experience and so was driving through the streets of Mandalay to get a taste of authentic Burmese food. Also unmissable were the pagodas of Sagaing and the ruins of Inwa, all within an hour's drive from Mandalay.
Beach Destination – Ngapali
Burma also has a pristine white beach on its west coast, Ngapali. I had jumped with joy when the husband had discovered this beach while planning our itinerary. I had to build sandcastles for my 5-year old since we were going on vacation and we did not want to spend any extra money on Thai visas to get to a decent beach. Ngapali worked great for us. The water was clear, the sand was white, and the food was out of the world. Here we tasted some amazing seafood which is difficult to find anywhere else in the country.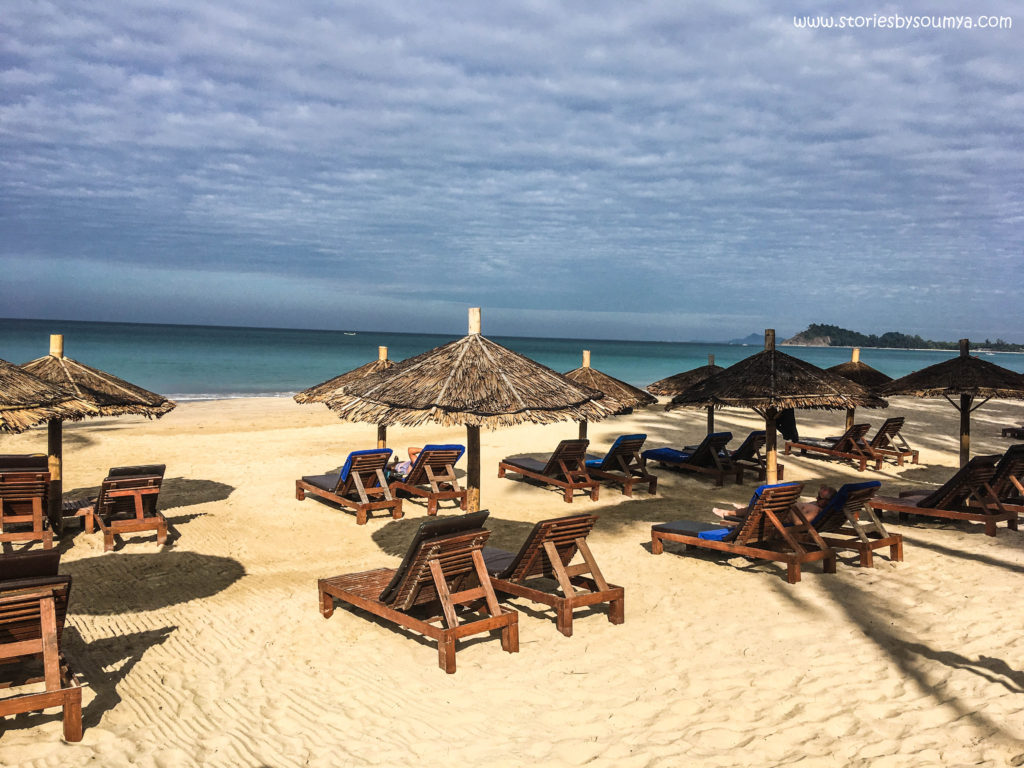 Historical Sites – Bagan & Mrauk U
No trip of mine is ever complete without a peek into the country's history. In Myanmar, there was no better way to do it than to gaze, for hours, at the country's archaeological ruins. Burma has an interesting set to offer in this area. On one hand, there is the ancient and more popular city of Bagan filled with more than 2000 temples in various states of disrepair. Hundreds of tourists throng to Bagan every year and it is easy to locate restaurants that serve burgers, pizza, and ice cream here.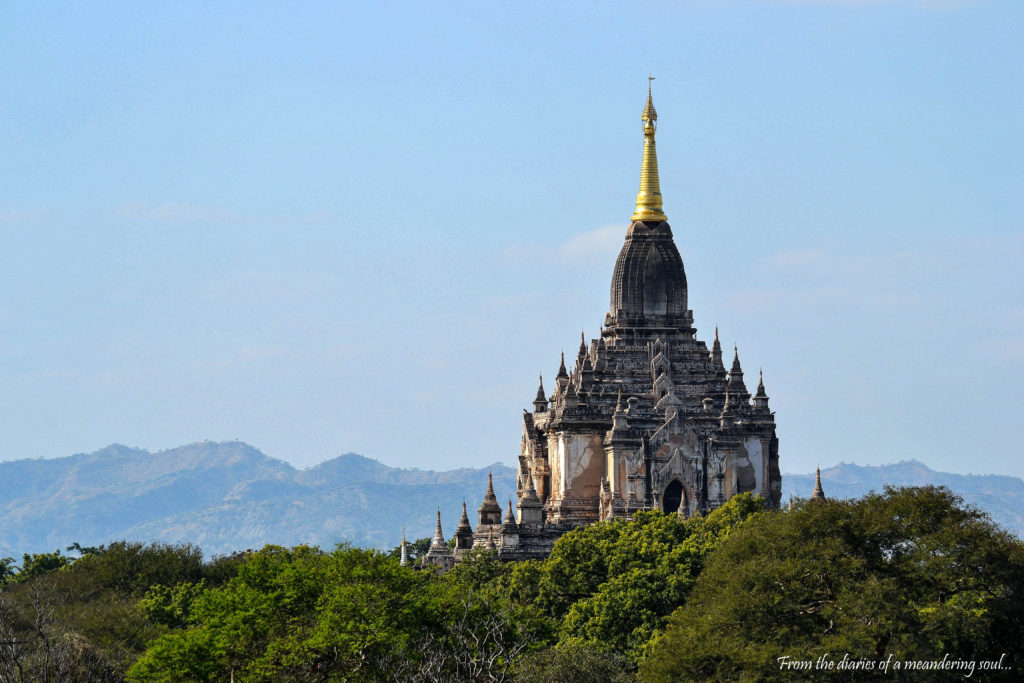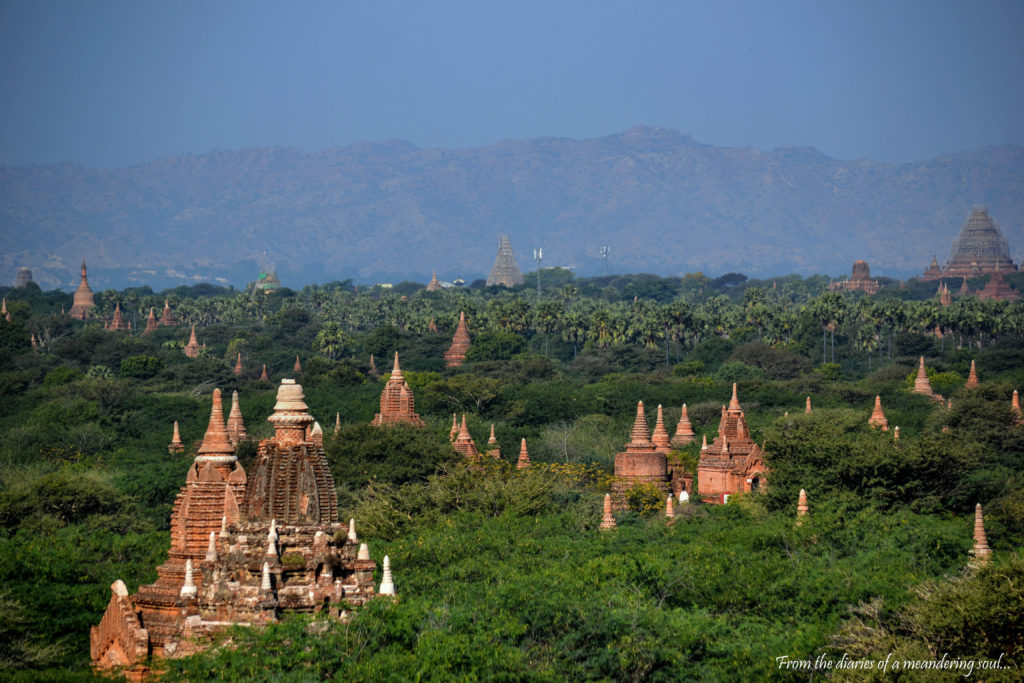 On the other hand, there is Mrauk U (pronounced mrau-oo), another royal capital from the bygone era with stupas still camouflaged by thick forest. Not more than 5000 tourists visit Mrauk U every year. Teeter, here, on some existent and non-existent staircases to gape at beautiful pagodas and broken down temples. And get there fast, before the whole world knows about it, for what is serenity but finding an entire temple to yourself to get lost in.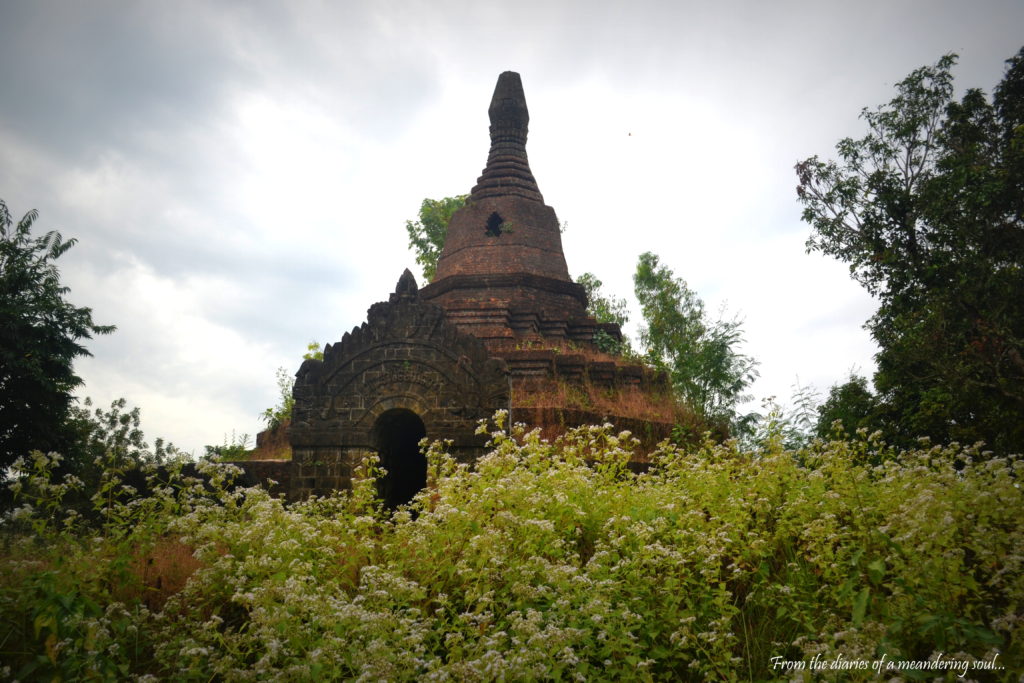 If you are looking for a detailed but free itinerary of Myanmar remember to check out "Best of Myanmar" on 43km.co
It was easy to fall in love with Burma. I loved the people and their warm smiles. I loved the food and its closeness to East Indian cuisine. And I loved unadulterated views of some of my favorite ruins. Burma, certainly, did not disappoint me. Before I sign off here is a small cheat sheet for a few must-dos in Burma apart from visiting Bagan and Mrauk U, of course.
Must Eat Burmese Food
When you are in Myanmar, you have to try the Burmese traditional food. There are just so many varieties. I have mentioned some of my favorites here.
Salads 
Burmese salads are awesome. I would recommend two in particular.
Samosa Thoke, a savory salad made out of samosas, onions, cabbages, and mint. It is something like the Indian chaat and is a must-try. We found this only on the streets of Yangon, so make sure you have it when you get there.
Laphet Thoke or tea leaf salad is another unique dish made from tea leaves, beans, and the usual salad fare. We found this wherever we went. So try it at your convenience.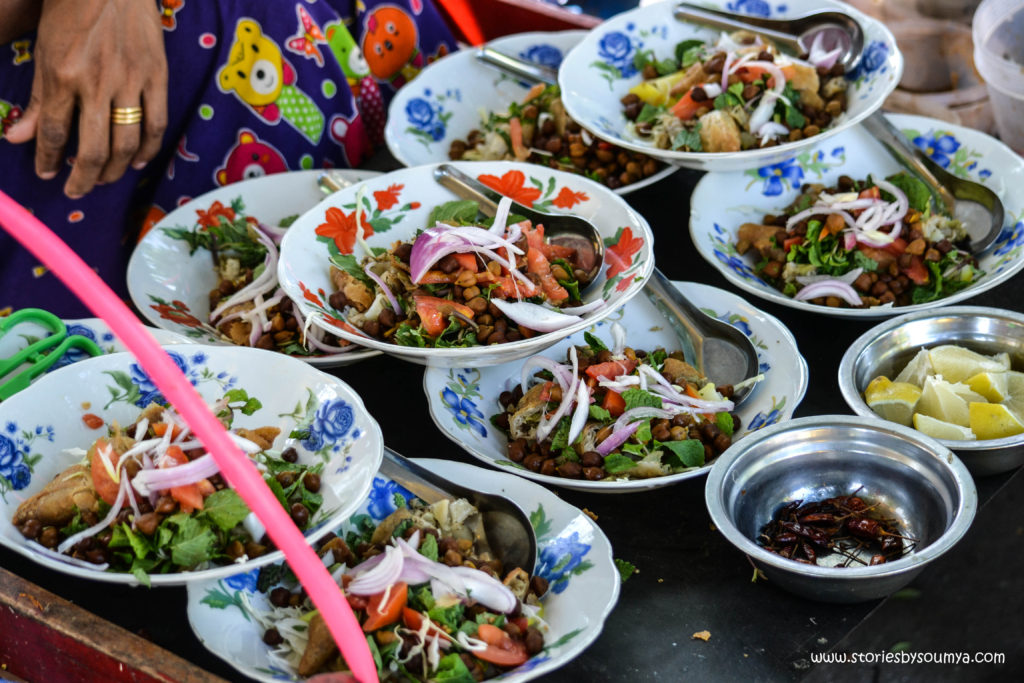 Fish
Fish forms an essential part of Burmese cuisine especially because of its proximity to both river and sea water. We loved these two fish dishes while traveling in Myanmar.
When in Ngapalli, try the grilled fish and prawns at the shacks on the public beach.
When in Rakhine, try the Rakhine style prawn curry at an authentic Rakhine restaurant (usually one that does not have an English menu). Lip-smacking good.
Must Ride
Ride the circular train in Yangon and absorb the myriad smells and sounds of Myanmar. Or ride on a pickup truck with the local people anywhere in Burma and get adequately smiled at.
Nice-to-use Words
Mingalaba, meaning hello or more accurately "Be Blessed", is a common greeting used by locals. It puts a smile on their faces if you use it back.
Burmese kids respond to Ta Ta better than bye bye, probably a hangover from the English colonial times.
So, it was Ta Ta Burma for me for the time. Maybe someday I will go back there to have some more Laphet Thoke atop a hilltop and soak in some more of my favorite ruins.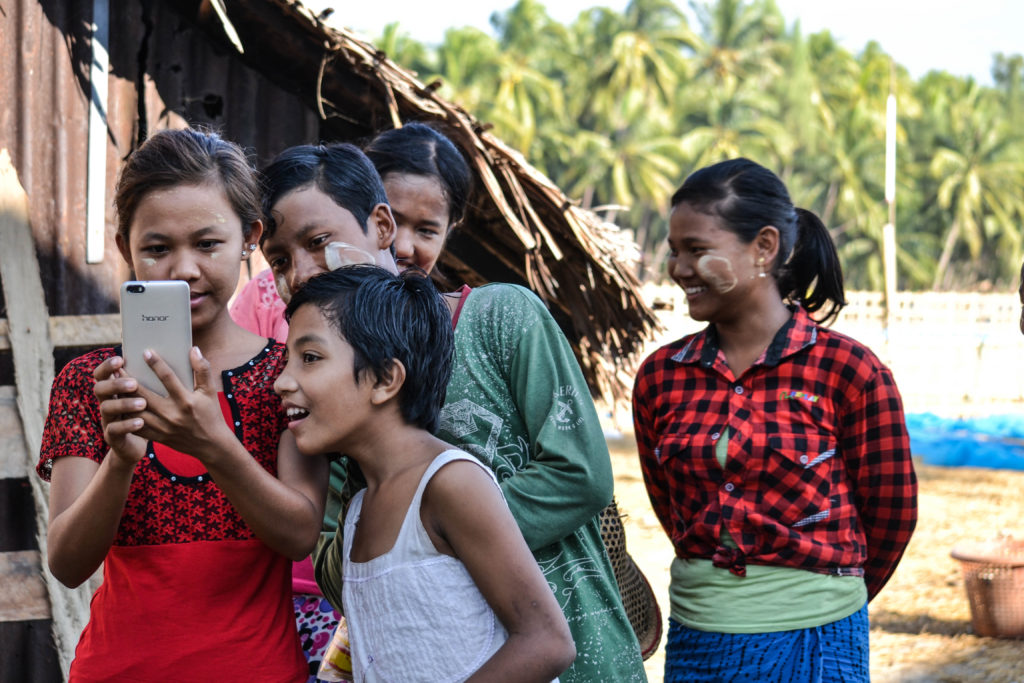 Read more on my travels in Myanmar here!
Pin It For Later!