Last Updated on August 13, 2022 by Soumya
This ultimate Bali itinerary is a guest post by Catalin Geangos who has traveled extensively on the island.
Bali is one of those beautiful places in the world that most people want to visit. It is well known for its pretty beaches, large beautiful forests, amazing waterfalls and breath-taking landscapes. Balinese traditions and culture are well intertwined with tourist experiences to give anyone who visits, the best experience.
The Ultimate Bali Itinerary for 3 Days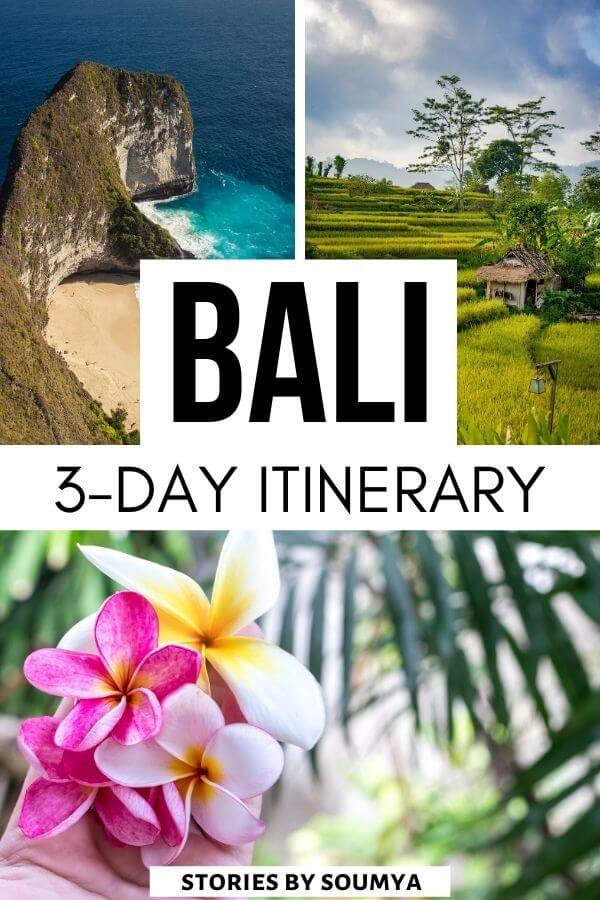 Please note: This post may contain affiliate links which means I may earn a commission if you make a purchase by clicking a link on this post. This will be at no additional cost to you. Affiliate links help me keep this website up and running. Thanks for your support!
Well, I got the opportunity to travel to Bali and grabbed it very fast even though it was only for three days. I used the three days in Bali to explore as much as I could and appreciate its cultural heritage. If you are planning to visit Bali just for a few days, well, here is the ultimate three day Bali travel itinerary just for you. If you are still wondering how many days in Bali, then this 3-day Bali guide will help you get started. So, let's prepare you for your Bali trip.
Best time to visit Bali
In essence, the best time to visit Bali is in the summer season. This is usually within June, July and August. At this time the weather is dry and mostly sunny creating the perfect weather for the trip.
However, it is the time when most people visit, so expect large crowds and high accommodation rates too. For the best rates and to experience slightly fair weather that is tolerable is around April, May, October and November. The other months in the year are usually wet seasons and this may not be the best time to experience Bali.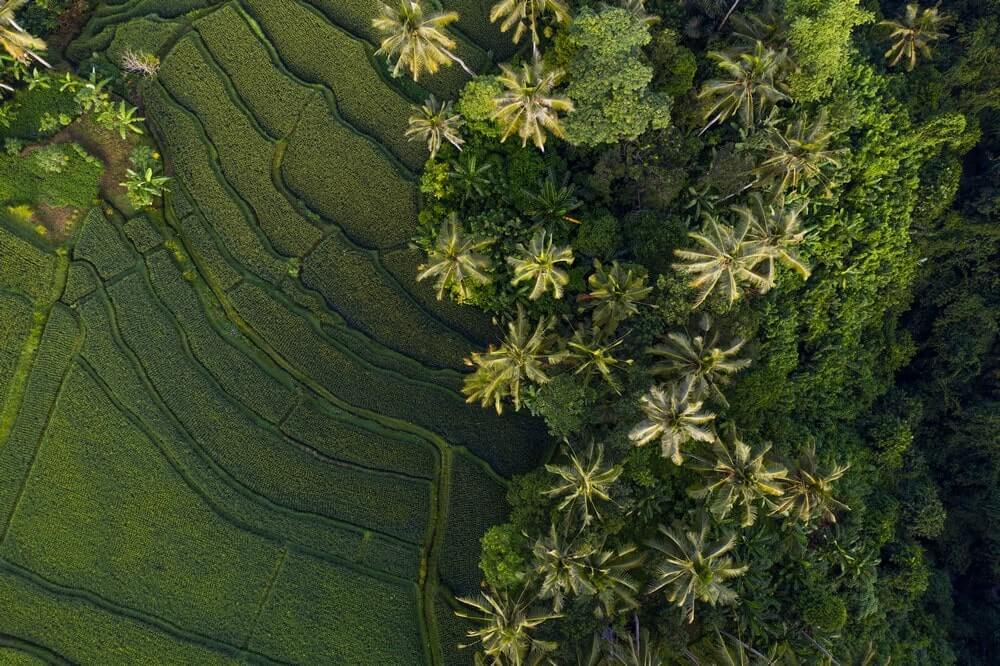 What to pack for your Bali trip?
When planning to visit Bali, it is important to know what you need to pack for the trip. Bali is close to the equator, so the weather does not fluctuate that much. My best recommendation on what to pack when visiting Bali is;
Light, breathable clothing and comfortable shoes.
Shorts and shirts are the best recommendations due to the hot weather.
A few light sweaters or jackets and trousers in case you are planning to go hiking in the mountains or volcanoes.
When travelling, never forget to pack your charger and an adaptor to charge your phone. Your phone has to have enough battery power so as to make it easier getting around by using Google Maps and communication through translation apps.
Swim wears, summer dresses or shorts for the gentlemen since Bali has beautiful beaches that you cannot resist to visit.
A scarf for ladies to cover their heads when visiting Bali's temples or a hairband to tie your hair at the back. For the men, you may also need a piece of clothing to tie around your waist during the visit to religious attractions.
Do not forget to pack sunscreen so as to protect your skin from the hot sun when exploring Bali.
Mosquito repellant is also essential to pack when visiting Bali, especially creams that offer protection for a long time.
Lastly, it is important to have a loaded credit card to make payment easier. In addition, it is also necessary to exchange your money to Bali currency and have a little cash with you.
Getting around Bali
Once you arrive in Bali, you will realize the best way to experience the most and travel around Bali is in three ways.
1st Option: Rent a scooter
The first way is renting a scooter starting $5 USD per day. The hotel or guesthouse that is offering you accommodation can easily arrange for scooters. This option is best for someone who knows Bali quite well, is not covering long distances from their place of accommodation, and is not visiting for the first time.
2nd Option: Hire a driver
The second way is hiring a driver for about $35USD for an entire day. The driver will take you to different tourist sites that you would like to visit. This definitely helps to get around Bali easily. However, you need to have a list of the places you want to visit since the driver only drops you to the place and waits for you outside. This is a great option, but if the days are limited like mine, then you may end up not experiencing much unless you have conducted your research well and have a great driver.
3rd Option: Hire a tour guide
The last and third option is hiring a tour guide for around $40USD – $50 USD for the whole day. This is the best option as a good tour guide helps you get around each and every destination and helps you experience them to the fullest. Most tour guides know the best places to visit, the entrance fee if any, way around the tourist sites, and even where to get the best food in Bali. My tour guide was the best because he ensured I got to experience the most of Bali in just three days. We actually became good friends and "travel buddies" by the end of the trip.
Book your favorite Bali tour here.
The ultimate 3-day Bali itinerary
Bali itinerary day 1: A relaxing day at the beaches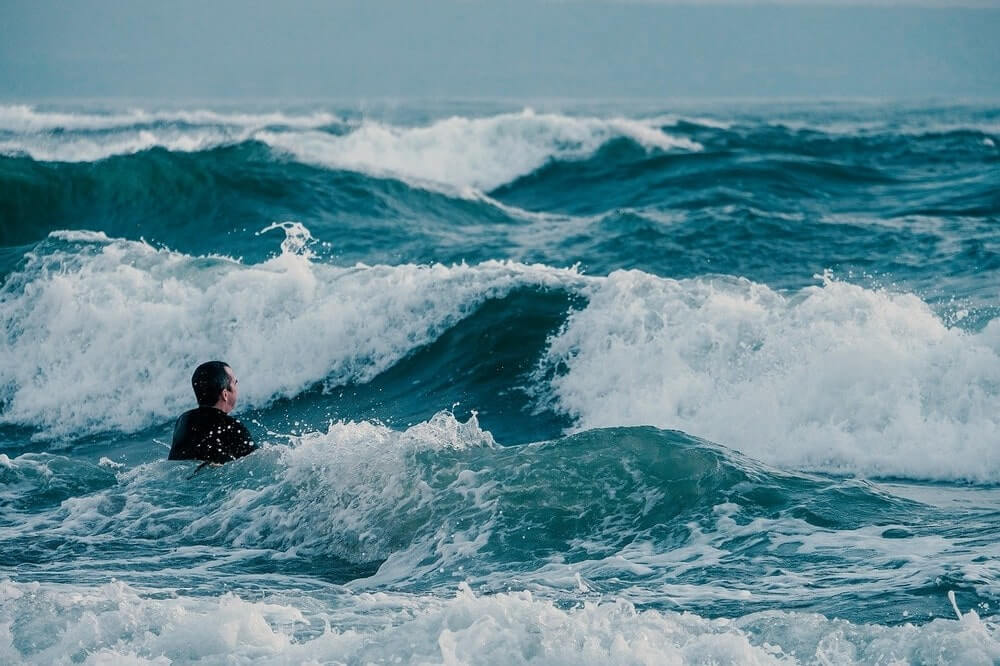 The first day can be used for more chilling activities to get your energy back. Get your breakfast and head to Berawa Beach in Canggu to catch the early morning waves. An outstanding and precious thing in Canggu is that, it is styled traditionally and it's mostly referred to as the 'ancient village'. Most of its natural sites have been maintained over the years. It has a typical rural lifestyle that is simple. A visit to Canggu will make you appreciate the heritage and rural architecture of Bali.
Another great place to chill is the Berawa Beach. It is also a wonderful spot for beginners to learn how to surf. I tried my luck in surfing and let us just say I need extra time in Bali to be an expert. For those who are great and experienced in surfing, Echo Beach is the perfect place for you. You will be able to catch bigger waves and get to have an amazing time surfing.
If you are keen to learn surfing, check out our extensive Sri Lankan beach guide that includes wonderful surf beaches.
More beaches and some temples in Uluwatu, Bali
In case you have enough time, then head to Uluwatu, one of the best places to visit in Bali. Uluwatu is the beach capital in Bali. It has several beaches such as Balangan, Karma, Bingin, Padang and Sundays Beach Club. Most of these beaches have amazing blue waters and cliffs that may be the best for the surfer tourist. The beaches in Uluwatu are perfect to just sit and maybe even have a swim. If you get bored of sitting then take the opportunity to check out Omnia, a day club located on top of a cliff, that overlooks the sea. The views from the top are breath taking.
While in Uluwatu, visit the Pura Luhur Uluwatu, one of the most famous temples of Bali. Here, you will get a great chance to learn the religious background of Bali. The temple is built on a rock and has amazing views. You may also watch the Kecak fire dance show in Pura Luhur. It is one of the famous traditional dances in Bali. As the day comes to an end, get yourself a tradition Thai and Bali body massage in one of the spas in Uluwatu and relax your body muscles ready for the next day.
Click here to book your trip to Uluwatu, get mesmerized by a Kecak performance, and enjoy a barbecue dinner by the Jimbaran bay.
Bali itinerary day 2: An amazing Nusa Island itinerary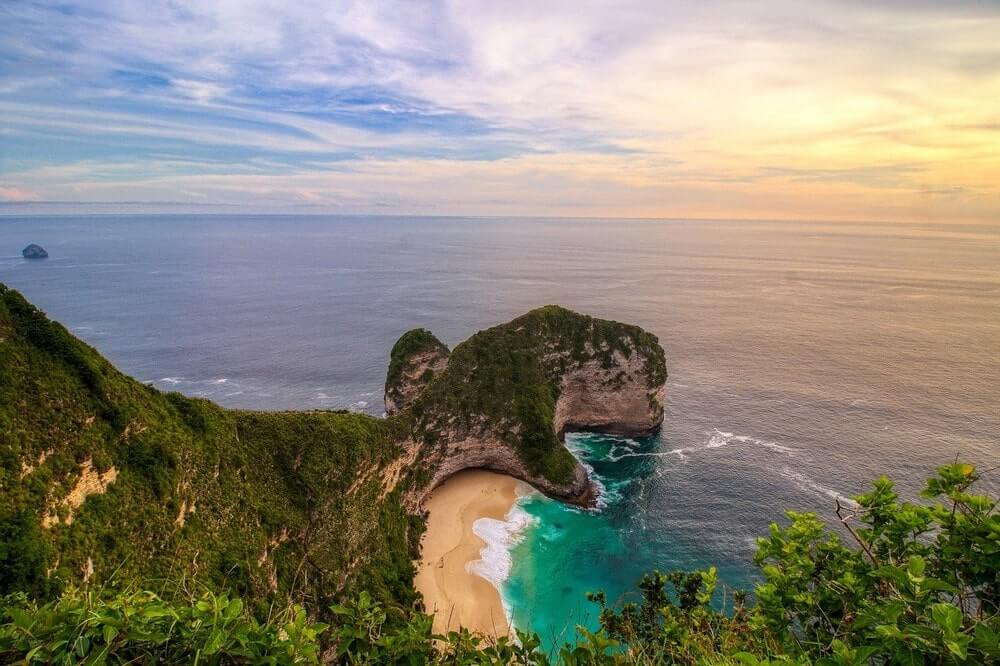 On the second day, take your time and visit Nusa island. We have Nusa Lembongan and Nusa Ceningan which are twin islands in Bali. The best way to get around in Nusa Island is on a bike because the roads are not that great. Explore this charming island and enjoy dinner as you catch the beautiful sunset at Mahana Point.
At Nusa islands, you can also visit some of the best beaches in Bali if you haven't had enough of them already. Who has enough of beaches, anyway! There are the Dream Beach, Sunday Bay, and Mushroom Bay. There are plenty of activities you can do in these beaches such as walking on the sand, sunbathing, and so much more. You can also visit the Blue Lagoon cliff jump if you are brave enough and need some adrenaline rush.
Bali itinerary day 3: Experience Bali's beautiful nature and exciting culture
On this day, I got to visit yet another amazing place in Bali called Ubud. Ubud is at the centre of Bali and often referred to as Bali's cultural heart. It has beautiful cafes, waterfalls, gorgeous nature and picturesque rice fields. Ubud is filled with numerous souvenir markets and you get a chance to appreciate art in Bali, for instance, at the Setia Darma Art & Puppet Museum. It also has lotus pools and palaces that will get you hooked. You will learn about the local legends as well as traditional Balinese practices. To top it up, you also get a chance to visit the famous Monkey Forest to see the Balinese long-tailed monkeys.
Visit the Tegalalang rice terraces and enjoy Indonesian cuisine
Another place you can have a good time at are the stunning Tegalalang rice terraces. While here, take a quiet walk among the rice fields. This gives you the perfect opportunity to appreciate nature as you take a breath of fresh air amidst the swaying crops. Get a chance to try the jungle swing and enjoy a perfectly-memorable sunset.
If you are a lover of new recipes, then no better place to try some than in Bali. Join a cooking class and learn how to cook delicious Indonesian food. You can visit a local market, pick fresh ingredients for the meals you are going to prepare and later have an exciting experience of blending different spices as well as learning their local names and nutritional values. Definitely, after the class, it is an entire feast of celebration as you appreciate the Indonesian flavors and tastes.
Click here to book your cooking class at Bali and plan for an amazing trip.
Bali is an incredible travel destination. It has gained much popularity in the last few years due its mix of amazing culture, tasty food, stunning beaches, and wonderful nature. Even if you are here for a short while, this compact and all-inclusive 3-Day Bali itinerary will help make your trip memorable. So, don't forget to grab it!
About the Author, Catalin Geangos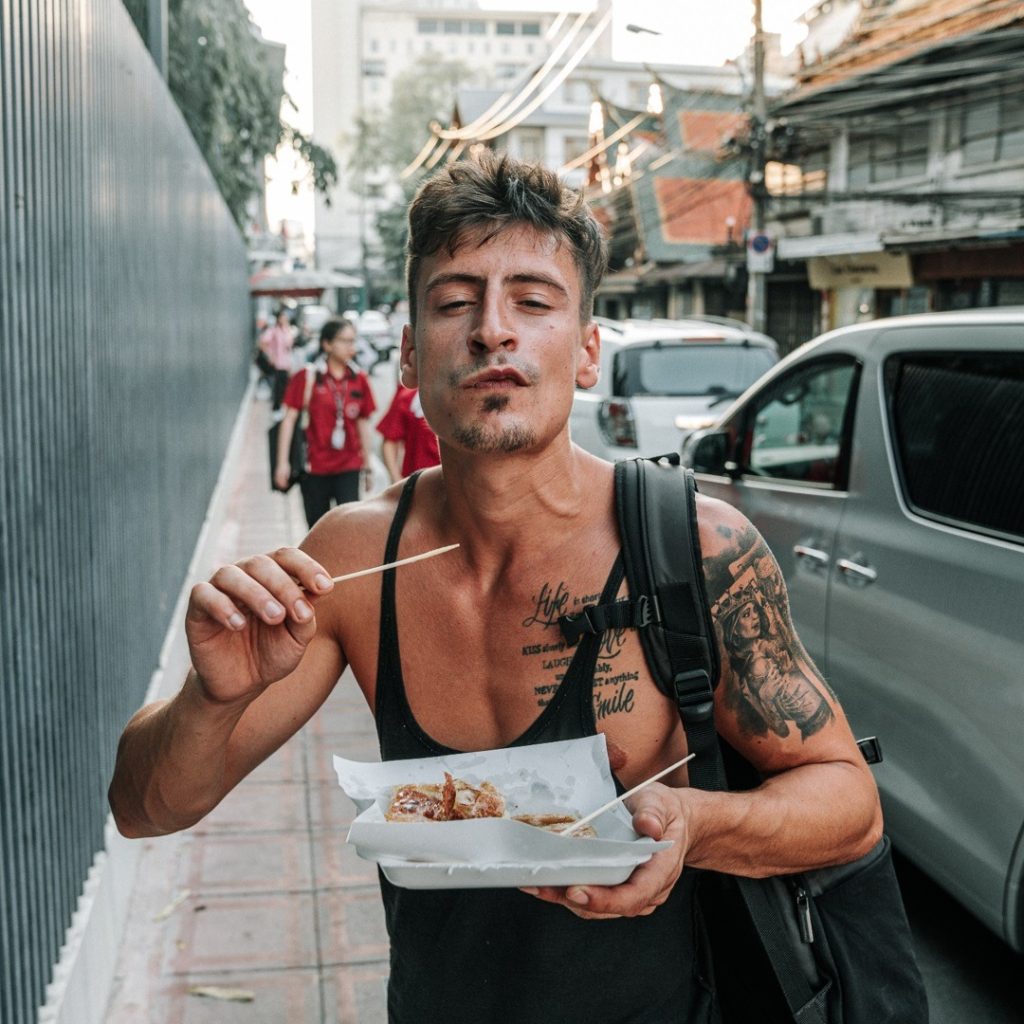 Catalin Geangos is the Founder and Editor of TravelTrained and a travel blogger who mainly focuses on nightlife, pub crawls and party experiences while travelling in Southeast Asia. He moved from Romania to the UK 6 years ago and since then he travelled in over 30 countries.
Loved our itinerary for Bali Indonesia? Pin it for later reference!