Last Updated on December 18, 2021 by Soumya
When you want to look up a travel itinerary, what better way than to read something by a local travel expert. That was exactly what we thought when we were pinning down a 3-day itinerary for Dubai. A local guide's opinion is undeniably the best. Therefore, we welcome Neha Singh from DubaiWikia, a travel journal solely focused on Dubai, to craft the perfect 3-day itinerary for Dubai for all first-timers out there. So let's take a walk through 3 days in Dubai.
3 Days in Dubai: Dubai Travel Guide for First Time Travelers
Three full days in Dubai? Wow! You can check out a plethora of attractions in that much time. It all depends on how you tailor your itinerary. Well, you have no issues there, we are here to create your perfect itinerary, including all the topmost things to do in Dubai. If you are transiting from Dubai and wish to see the city on a Dubai transit visa, you can still use this itinerary.
Your Dubai itinerary depends on whether you're an all-adult party or if you have kids along. We've created this itinerary to be suitable for families with kids. So what are you waiting for? Jump ahead and check out what we have in mind for you!
Day 1: Morning:  Hop-on-hop-off Bus Tour
It's the best way to begin your 3 days in Dubai and get to know your bearings in the city. The hop-on-hop-off bus offers a guided tour, while also allowing you to hop off the tour bus at any stop, and explore attractions on foot. So even though it's a bus tour, you decide on which attractions you want to spend more time. The bus tour takes you to several top attractions such as the Burj Khalifa, the Dubai Mall, the Dubai Fountain, the Palm Islands and more. This tour takes up the better part of a day, but it's well worth it because you cover the entire city and get to see a lot.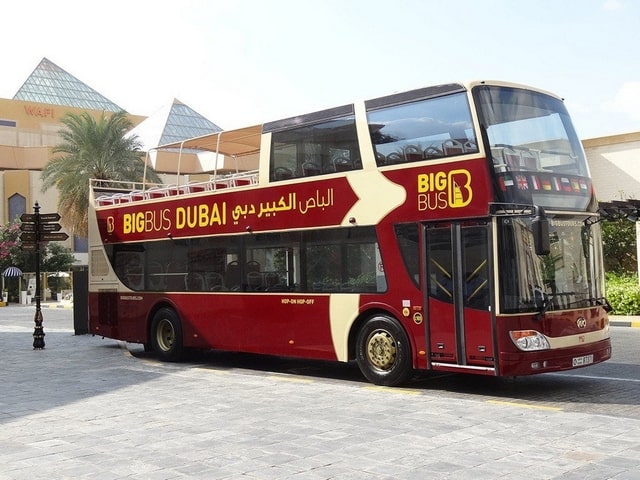 Day 1: Evening – Dhow Dinner Cruise
One of the coolest things to do in Dubai during the evening is an evening dinner dhow cruise. The dhow is an ancient Arabian vessel that was once used to transport goods and people for trading. This vessel has now been fully renovated and decorated beautifully. Enjoy a relaxing cruise off of Dubai Marina or Dubai Creek, with full entertainment on board. Watch a belly dancer and Tanura dancer twirl and gyrate, while a henna tattooist decorates your hands and feet. Watch the incredible, fully lit up the skyline of Dubai pass you by as you lounge on silk cushions with a hookah pipe in your mouth. Include the dhow cruise into your Dubai itinerary 3 days and you'll be delighted you did!
Day 2: Early Morning – Hot Air Balloon Ride
Everyone who comes to Dubai wants to experience the desert. There are two excellent ways to experience the desert – a hot air balloon ride and a desert safari. You can take in the entire desert from a hot air balloon, thousands of feet up in the sky. Admire the beautiful landscape, filled with tall red sand dunes interspersed with wadis, and lush oasis and date palms here and there. It's the most blissful experience, floating among the clouds, lording it over the mighty desert from the skies above.
Day 2: Afternoon and Evening – Burj Khalifa and Dubai Mall
Even if you've had an up-close look at the Burj Khalifa on your bus tour, you still must experience the observatory deck experience. So sign up for the At The Top Burj Khalifa experience and exclaim in awe as you take in the incredible panoramic views of the city, the desert and the seas beyond. Look down upon the magnificent Dubai Singing Fountains from above; each shooting jet of water reaches up to 150 stories in height. It's an incredible sight.
The Dubai Mall, one of the coolest places to visit in Dubai, will take you weeks to explore its amazing 1200 plus retail outlets. Do be sure to visit the incredible Dubai Aquarium if you have the time. Enjoy lunch and dinner at some of the excellent stalls at the Dubai Mall food court.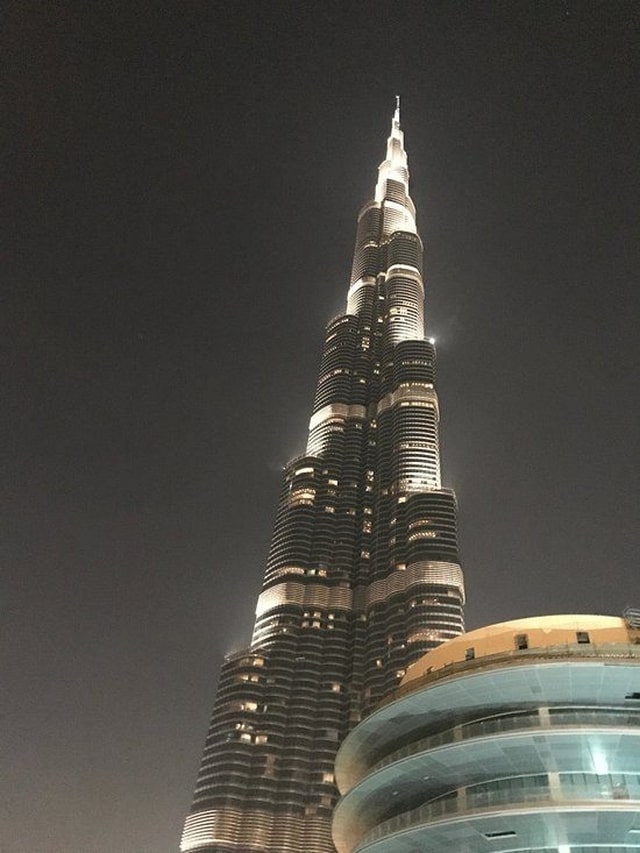 Day 3: Morning – Dubai Frame
The Dubai Frame is a fairly recent architectural wonder that's been constructed in Dubai and is one of the most instagrammable places in Dubai. It's an incredible two towers, about 150 meters in height, with a glass bridge of 105 meters length connecting them. It'll be a challenge, walking the glass bridge and looking down from that height.
The Frame is meant to give you two perspectives – towards the north, you'll see all of old Dubai, and when you turn to the south, you'll see the modern, bustling Dubai. The Frame has interesting multimedia presentations on the ground floor that depict Dubai's incredible progress from a fishing village to its present-day glory.
Day 3: Afternoon – The Palm Islands
One simply cannot visit Dubai without checking out the Palm Islands. It's the most incredible manmade island in the world, shaped like the fronds of a palm tree. The Palm Islands are connected to the mainland by Dubai's first monorail. The metro stops at the monorail, so you can get off and explore the island to your heart's content. Some of the city's most exclusive hotels, resorts, and residential structures can be found on this island. There are plenty of beaches for fun too! There's so much to see and do in Dubai that you'll not waste a single moment wondering what to do in Dubai!
Day 3: Night – Overnight Desert Safari
You can arrange for your tour operator to pick you up at the Palm Islands for your overnight desert safari. Your trip to Dubai is not complete unless you make the desert's acquaintance on its own terms. The overnight desert safari is special – it has all the elements of the usual daytime adventure safari with dune bashing, camel riding, sand boarding and the like. If you're lucky, you might catch the fantastic desert sunset, in all its glory. And then there's also the fantastic in-tent entertainment, with henna tattooing, Tanura dancers and belly dancers keeping you enthralled and engaged.
The best part about the overnight desert safari is the fabulous Emirati dinner at night, in the welcome tent with the other guests. You'll get to experience Arabian hospitality at its very best. You'll smoke shisha pipes, dress like sheiks and lounge on silk cushions enjoying a hearty fare. During the night, if you like, you can engage a guide to go on a nocturnal safari to check out the night-time flora and fauna of the desert. The overnight desert safari is great fun, and it's the best way to make use of every hour you can spare in your 3-day itinerary to enjoy one of the distinctive and unique experiences of your life.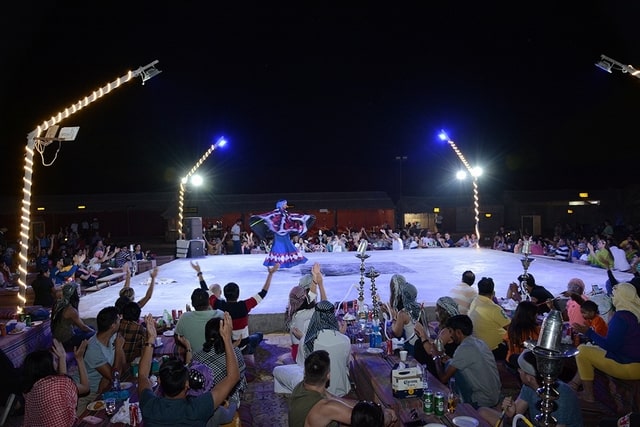 Conclusion
While 3 days in Dubai don't seem to be much, they are still enough to squeeze in the main things to do and see in the city. You'll come across other activities that you wish you had time to enjoy; why not mark them down for the next visit? You'll be back for another visit, won't you? Of course, you will!
---
About the Author, Neha Singh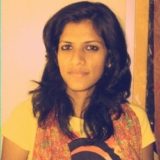 A postgraduate in Mass Communications, 

Neha

 loves everything about life. Traveling is extremely close to her heart and writing came to her naturally. 
An avid trekker & explorer who often takes off some time from her busy life for mountaineering, Neha loves meeting new people and gets attached to their culture very easily. Her ambition is to explore as many places as she can in her life. She strongly believes in the Gandhian principle – "simple living high thinking". 
---
Like It? Pin It!