Last Updated on August 12, 2021 by Soumya
An amazing land filled with surreal travel experiences, Thailand is a country that deserves not to be visited once but multiple times. I have been to Thailand at least 4 times till date and every time I have discovered something new and inspiring.
Be it hopping on an early morning ferry on the Chao-Phraya River to smell the freshness of roses and marigolds at the Yodpiman Flower Market, gazing wonderstruck at Wat Rong Khun in Chiang Rai, or tasting a bowl of fiery hot Tom Yum Goong at a local shack by the tall and imposing Mahanakhon Skywalk, I have been thrilled by the novelty and uniqueness of all my Thai travel experiences.
Every single time, I come home longing to go back again to unearth a different, never-seen-before face of Thailand. I long to rediscover Thailand through its hidden gems and lost stories.
Away from crowds and chaos, these unseen Thai destinations give me the perfect opportunity to rediscover my passion for travel and culture, soak in their untouched beauty, and heal from ravages of the pandemic.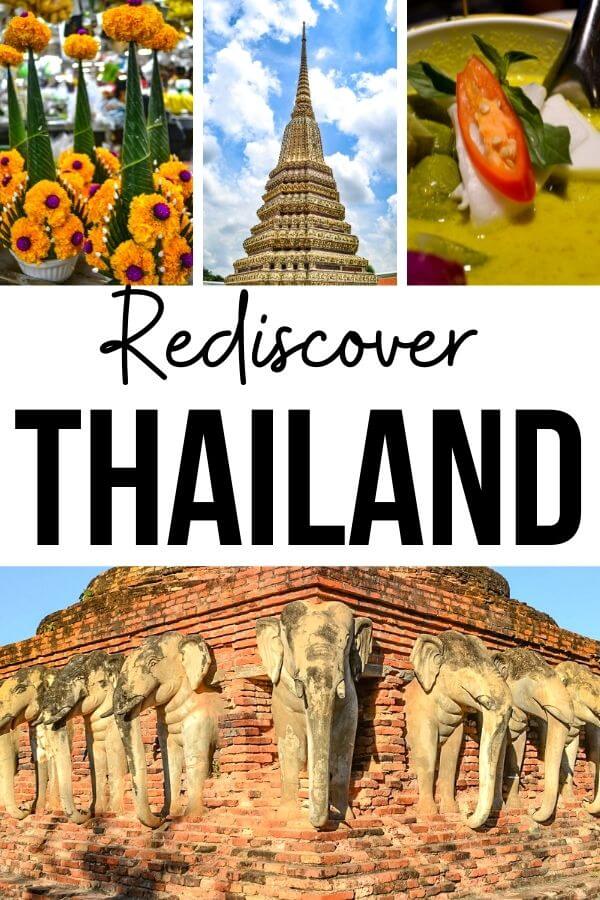 Rediscover Thai history
As I read more about the illustrious royal dynasties of Sukhothai and Ayutthaya, I am intrigued by the lost cities of Si Satchanalai and Kamphaeng Phet. The historical sites of Phimai & Phanom Rung and their Khmer architecture never cease to fascinate me and neither does the unique faience art of Wat Arun.
The history nerd in me yearns for a trip to Ban Chiang, an important prehistoric site that could open several more doors of curiosity.
Rediscover Thai cuisine
Food and culinary experiences form an important part of all my Thailand trips. I love sampling a hearty bowl of Thai Green Curry with sticky rice, digging into a plate of Som Tam, and slurping through a dish of Pad Thai noodles.
In fact, I spent much of my lockdown time drooling over Mark Wiens' culinary escapades through Thailand.
As I set out to rediscover the taste of Thailand, I look forward to exploring the lesser-known Isan cuisine from northeast and some unique flavors of Southern Thailand. A spicy plate of Laab, a pot of Jim Jum bursting with flavors, and a savory platter of Khao Mok Gai, Nam Jim, & green salad – now that would make for a delectable Thai feast!!
Rediscover Thai culture
The culture of Thailand is as exotic as it gets. Age old Buddhist values, profound influences of neighboring nations, an exclusive collection of Thai dances, puppetry, and pottery make Thai culture a veritable concoction of colors, tradition, and ancient practices.
Will it not be interesting to catch a show of Thai shadow puppets or sit through a performance of Lakhon Nok? Or maybe enjoy a community Thai meal in the local village temple?
The Land of Smiles beckons to me with a promise to rediscover its true self – a new slice of history, taste, and culture awaiting me at every turn.
#BlogYourThailand #AmazingThailand #TATNewDelhi #TATIndia #ResetInThailand