Last Updated on June 26, 2019 by Soumya
If you are visiting Berlin and have some time to spare, then you must plan for a day trip to Potsdam. Visiting Potsdam can be very fulfilling and invigorating at the same time. There is so much to see in this small city that you may eventually run out of time and want to stay back for more.
Potsdam houses the resplendent palaces of Sanssouci and the beautiful Sanssouci Park, all of which are included under the UNESCO World Heritage Site called Palaces and Parks of Potsdam and Berlin. There are about 150 buildings spread over 500 hectares and they were built anywhere between 1730 and 1916.
Here are a few things that you must not miss if you are visiting Potsdam from Berlin.
Schloss Sanssouci
Schloss Sanssouci or the Sanssouci Palace was built as the summer retreat of King Friedrich the Great of Prussia. It is often called the Versailles of Prussia because of its similar layout and beautiful, terraced gardens.
Birthplace of Friedrichian Rococo
The palace is opulently carved with rich Rococo designs and ornate, floral reliefs. King Friedrich imposed a lot of his own style and taste into the designs, which is why the architecture is often referred to as the "Friedrichian Rococo".
The palace is a small one when compared to other contemporary European palaces but the beauty ensconced in this small space is worth looking at.
Entrance tickets
Entry requires a fee and you get an entry time when you buy a ticket. There may be a small wait depending on the crowd. Alternately, you may reserve a slot by buying a ticket online, which is slightly more expensive. A single-entry ticket costs €12 whereas a Sanssouci+ day pass for all palaces costs only €19. Photography requires a photo permit which costs an additional €3 for all palaces. The palace is closed on all Mondays.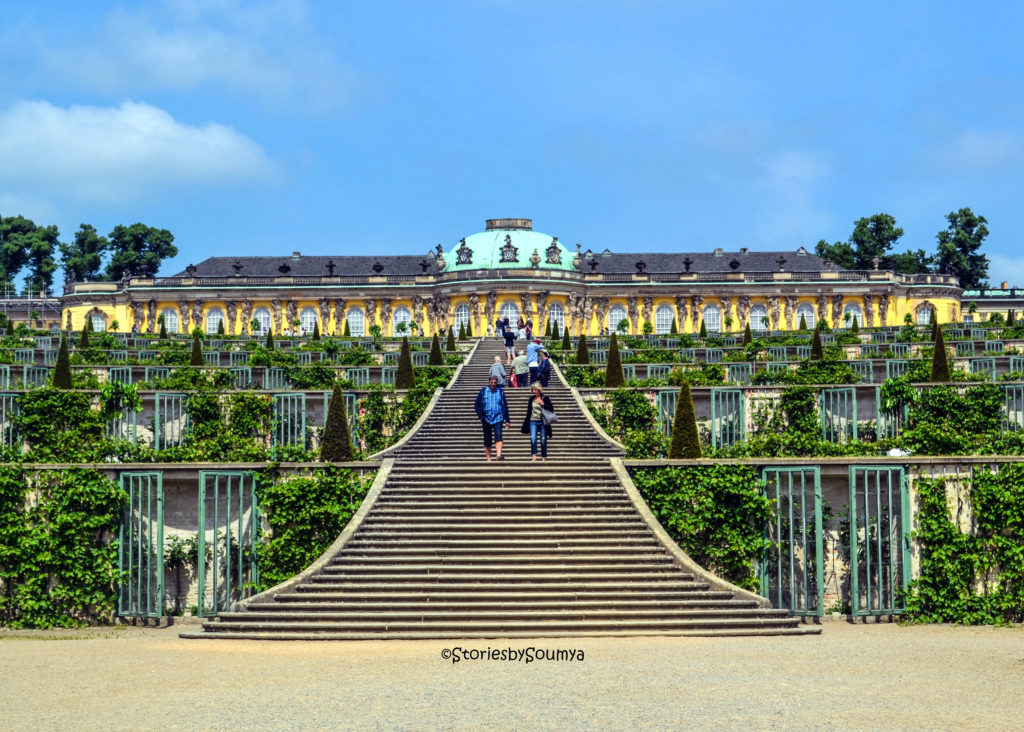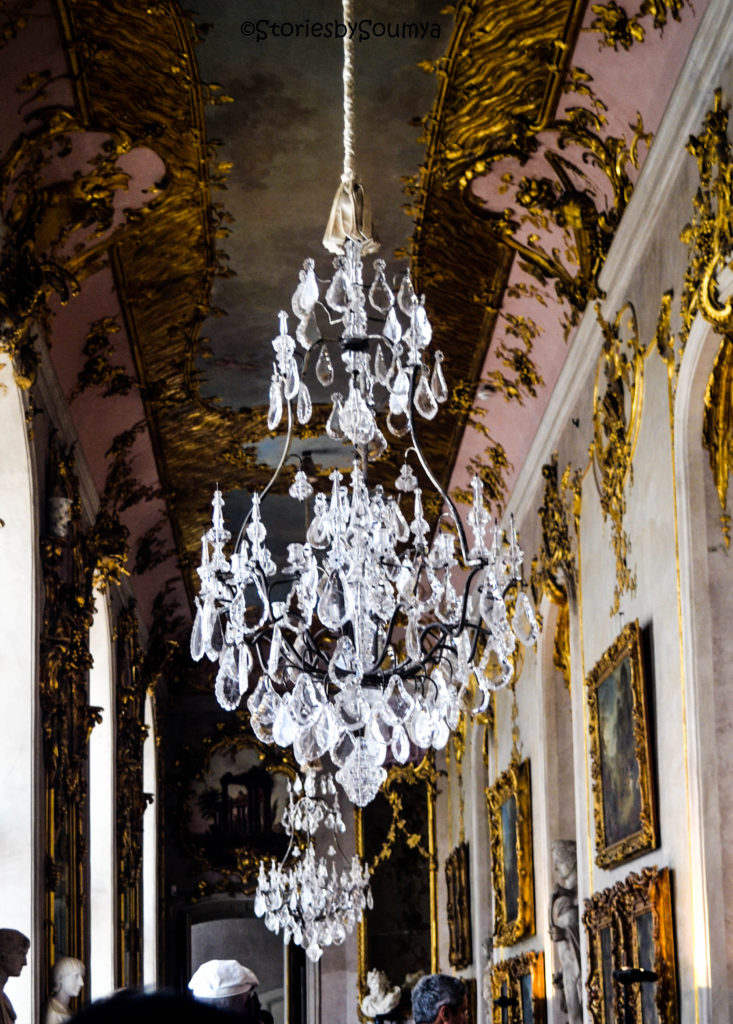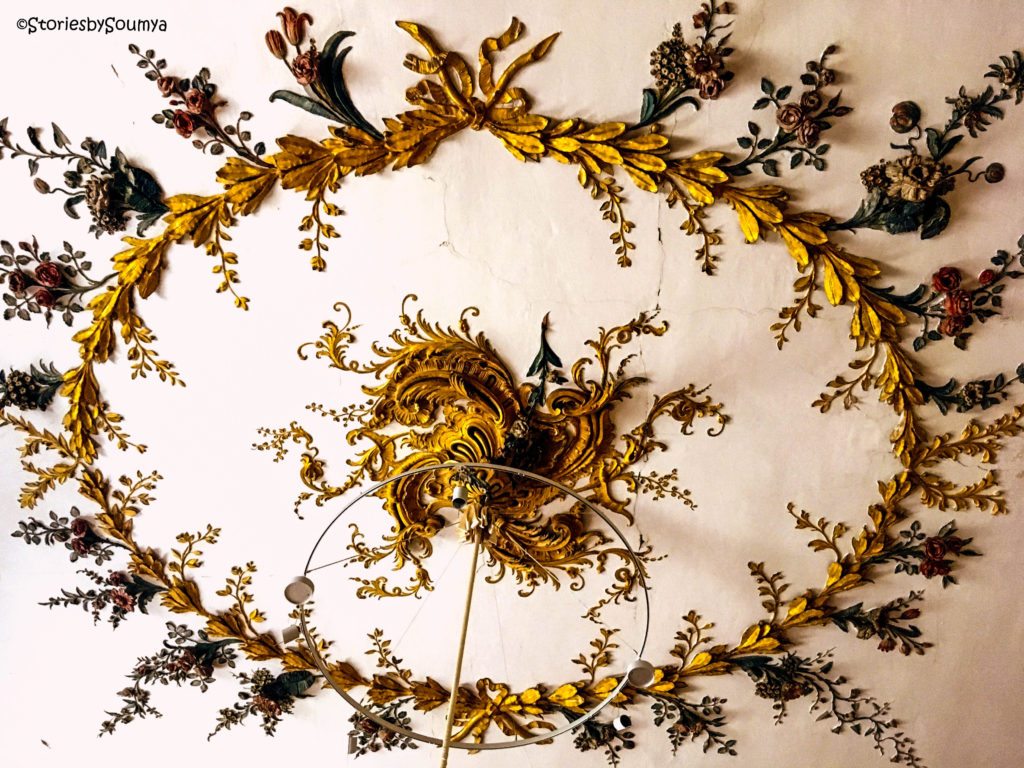 Sanssouci Park
Sanssouci Park is a large and beautiful park surrounding the Sanssouci Palace. The park is complete with a beautifully designed flower garden, manicured hedges, terraced vineyards, colonnades, and fountains.
Entrance times and tickets
While entry into the palace requires a fee, entry into the park is free and a full tour of the garden may take anywhere between 1 – 5 hours depending on your pace. The park opens at 8 am and closes at dusk.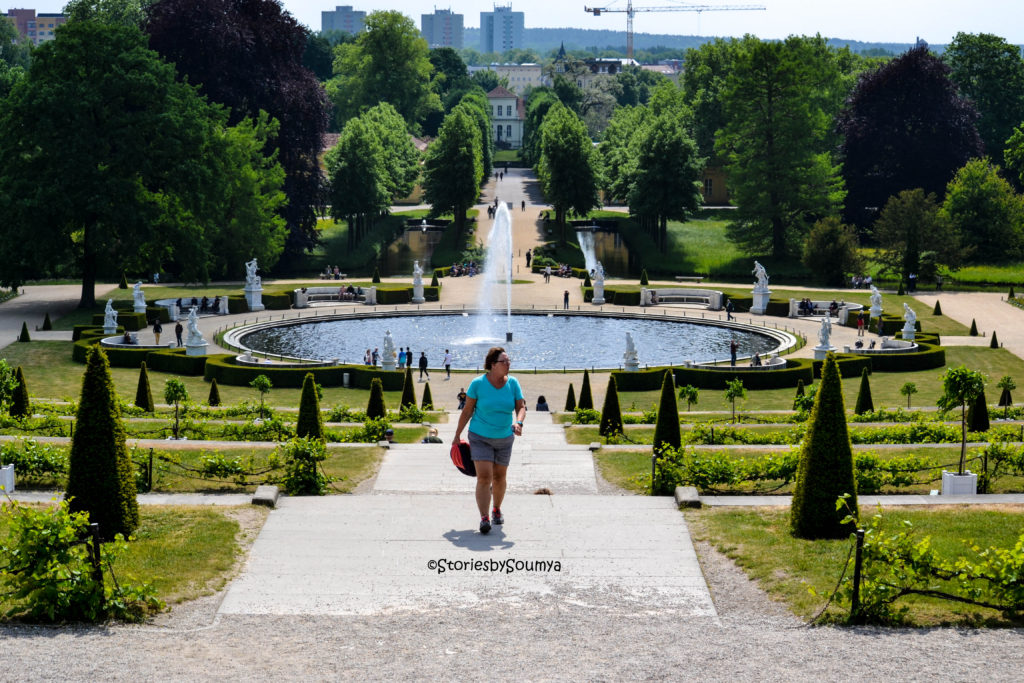 The New Palace of Potsdam
The New Palace or Neues Palais is huge when compared to the Sanssouci Palace. It was built by Friedrich II after Prussia won the Seven Years War from 1756 – 1763.
The palace boasts of grandeur and power and is lavishly decorated in a rich Rococo style. It has impressive halls and galleries with the Grotto Hall being the most eccentric one. The Grotto Hall is fitted with thousands of seashells, fossils, and gemstones and gives you a feel of the Prussian power the moment you enter it.
Entrance tickets
Entry is included in the Sanssouci+ pass. The palace is closed on all Tuesdays. So, ideally Wednesday – Sunday is a good time to visit Potsdam if you want to see both the seats of power. For more information on a day trip to Potsdam or purchase of tickets, visit https://www.spsg.de/en/home/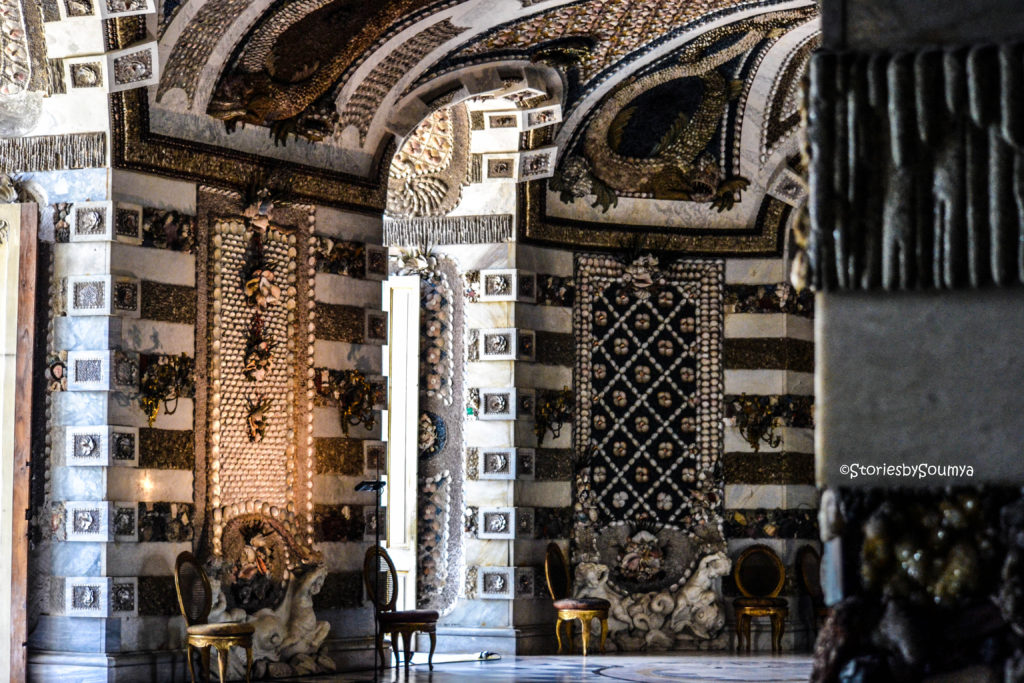 Other places to see while visiting Potsdam
You may also want to visit the Chinese Tea House which is an added attraction. It was built to adorn the fruit and vegetable garden and clearly shows the influence of exotic Chinese culture on the styles and ways of their European counterparts.
Where to eat in Potsdam
We lunched at the Movenpick restaurant near the Sanssouci Palace as we waited for our turn to get in. It is a cozy place that serves some really delicious food. I had a vegetarian pasta with green peas and white asparagus and have been drooling ever since.
Do check out my German photo gallery if you are planning a trip to this wonderful country or just wish to know more.
So, have you visited Potsdam yet? Have you spent a wonderful day there? If yes, let me know of your favorite spot in the comments below. If not, I am sure you will want to pack your bags soon. Happy Potsdam to you!
Did you like our post? Why not pin it!