Last Updated on June 12, 2020 by Soumya
Mayong is a small inconspicuous village in the Morigaon district of Assam in India. It would have remained so had it not turned into the cradle of black magic in India sometime during the middle ages.
According to legends, a troupe of 100,000 soldiers headed by invader Muhammad Shah perished right when they entered the jungles of Mayong. This story sounds a little dubious especially because I did not find any historical evidence to back it.
But isn't that what magic is all about? Stories that don't make sense. Stories with no possible explanation.
If we could explain how things happened, if we could assign a scientific reason to occurrences, it wouldn't be magic at all! Would it?
Mayong, the Land of Black Magic in India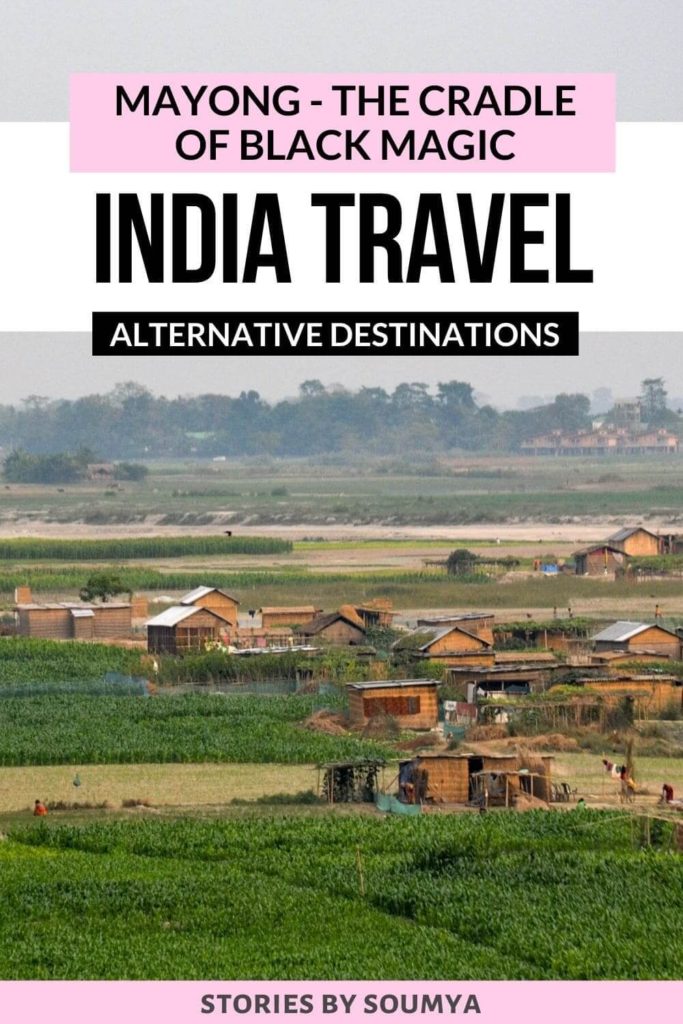 Please note: This post may contain affiliate links which means I may earn a commission if you make a purchase by clicking a link on this post. This will be at no additional cost to you. Affiliate links help me keep this website up and running. Thanks for your support!
I do not have an agenda for this post on Mayong. I am not a believer but I have always been intrigued by how magic (both white and black) has influenced man's actions over centuries. Be it the Voodoo in Haiti, Black Shamanism in Mongolia, or Sekala Niskala in Bali, black magic has played a crucial role in shaping the course of the world.
I am glad I got an opportunity to witness black magic in India at one of the country's remotest corners through the Bodoland Ambassador Program.
So, let's head to Mayong in Assam.
Mayong is a remote village located on the banks of the mighty Brahmaputra. It is only a few minutes away from the Pobitora National Park, one of the best places to see the Indian one-horned rhino. Coupling both of them together makes for an amazing weekend trip from Guwahati.
Black magic history of Mayong
Mayong has been the center of witchcraft and black magic in India for centuries. Archaeological Survey of India recently dug up swords and other sharp weapons in the village. This clearly points to the prevalence of human sacrifices here at some point in time. Narabali (nara – human, bali – sacrifice) as it is commonly referred to in East Indian states.
Mayong also finds mention in the Hindu epic of Mahabharata as that inaccessible magical city always shrouded in mystery. People traveled here from far and wide to learn the art. And use it back home. Creepy!
A mere mention of Mayong could conjure up unimaginable fear in common man during those times.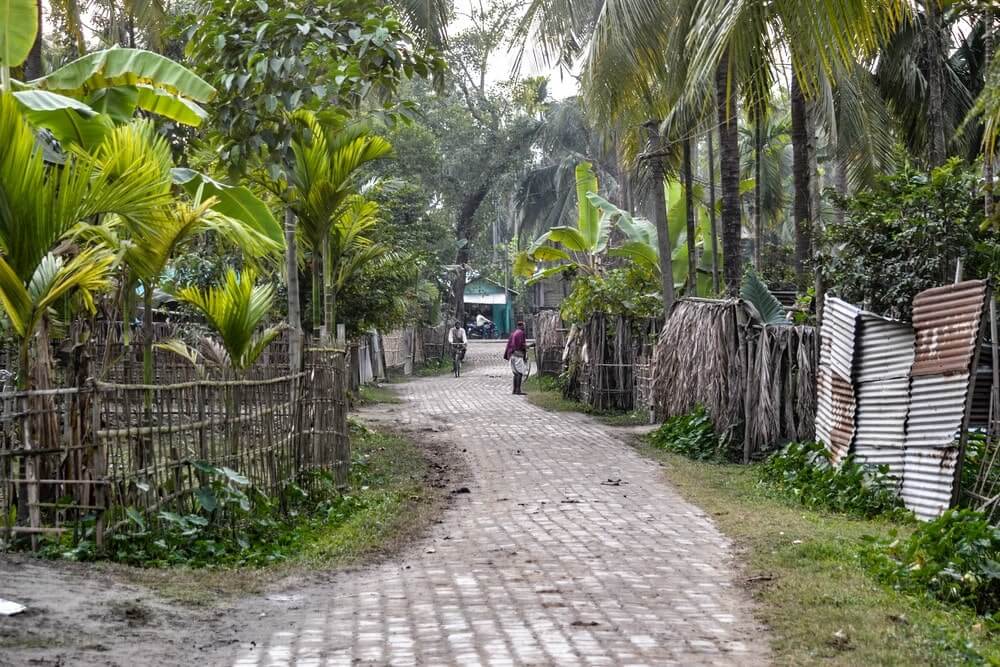 Is Mayong the seat of Indian black magic today?
White magic – probably yes. Black magic – not anymore, at least not openly.
As far as I am aware, human sacrifice does not happen in Mayong anymore. Witch-hunting which was a common occurrence in Assam for a very long time, even in the early years of the 21st century, has also stopped. Thanks to a government initiative, witch-hunting is not a common practice today.
Magic is still used to cure diseases, find lost objects, and look into the future. Mostly harmlessly!
Witch doctors, often referred to as bez, cure diseases and treat injuries with nothing but a metal dish and some spells. Apparently, the metal dish sticks to the body part that is in pain and sucks out the disease!
The bez also has the ability to find lost objects with the help of a copper bowl. Villagers claim the bowl, blessed and filled with flowers by the bez, can reach the lost/stolen items on its own.
Can you meet with a bez in Mayong?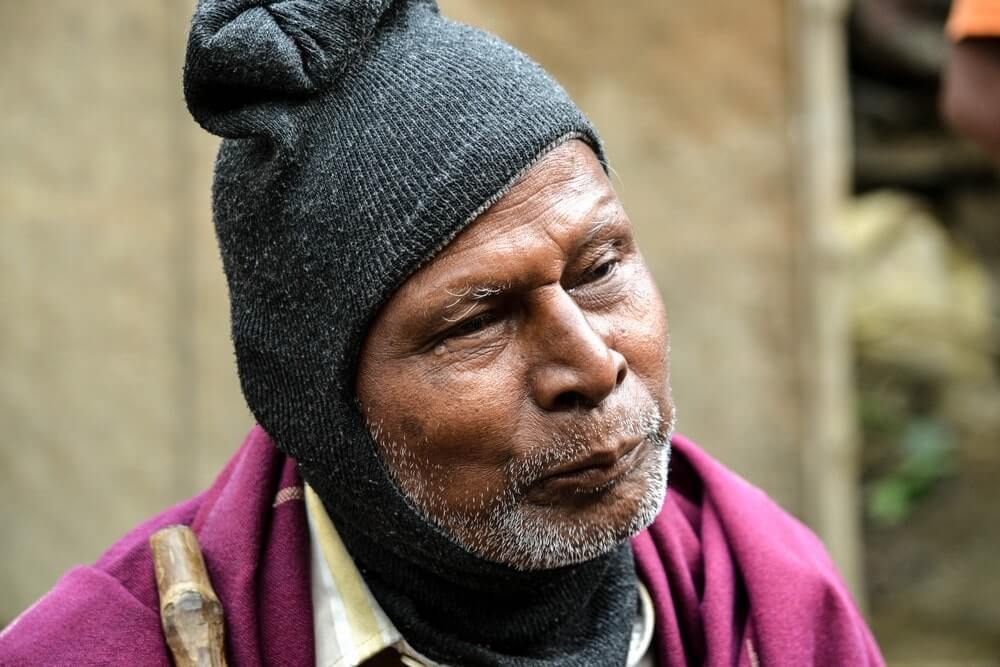 Yes, you can. Once you arrive in Mayong, you can inquire where the chief bez lives and meet him.
We met up with a bez during our short visit to Mayong. In fact, we met up with two. The second bez was the first bez's old uncle who enthralled us with stories from the yore. Of times when a single man could cast a spell on an enraged tiger. He claimed to have seen one!
The younger bez entertained us with various magic tricks some of which actually felt quite real. For example, there was no explaining how rice grains turned into cooked rice right in front of our eyes. I still marvel at that today.
A few tourists visit the village of Mayong every year. Magic shows like these help these families make some money from this dying art. So, I would highly recommend tipping well at the end of the show.
What else can you see in Mayong?
The most interesting thing to do in Mayong apart from talking to the magicians and the villagers is to visit the Mayong Central Museum. Yes, there is a museum in the far-flung land of Indian black magic.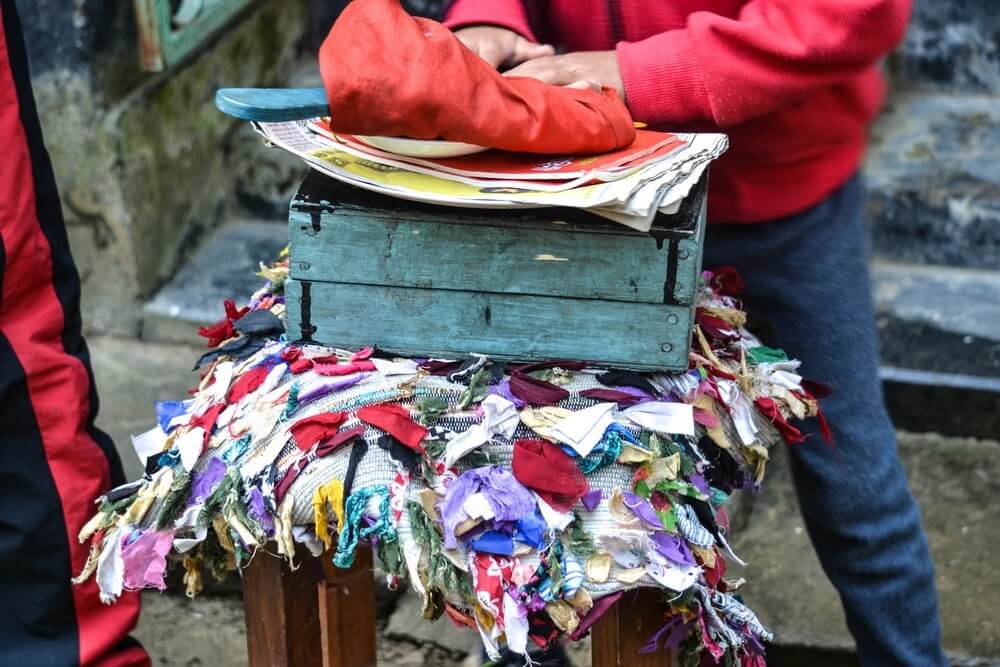 Mayong Central Museum
The museum is housed in an old dilapidated gallery in Mayong. It is actually quite hard to figure out unless you have a guide with you. But once you get in, it is like stepping back in time. The statue of a tiger (the one believed to have been tamed by a bez) greets you at the door.
Inside, the place is dark, damp, and chilling. Walls are adorned by pictures of the art and the artists. There are terracotta dolls, weapons, hookahs, stone inscriptions, and even a palanquin from the mystical land of Mayong.
However, the treasure lies at the end of the hall under a glass-paneled table. Hundreds of palm-leaf manuscripts with magic spells and occult mantras written on them. Probably, waiting for their rightful heir to come back and discover them.
The manuscripts are written in early Assamese scripts, Brajavali and Kaitheli. These can be read only by a few old men in the village now. With no existing translations and the younger generation ceasing to believe in the supernatural, I fear that these manuscripts may be lost to the world forever. Very soon.
Is that such a bad thing?
Yes and no. Yes, because we are on the verge of losing an important part of Assam's history that made Mayong one of the most feared towns in ancient times. No, because it is a good thing that the younger generation is moving away from sinister practices such as sacrifices and witch-hunting.
Going back to those manuscripts again and trying to decipher them would be equivalent to poking a sleeping lion, which I do not want to do!
It would, of course, be great to achieve a balance. Arrive somewhere midway where we can preserve the culture and the history and give up on the bad practices. But that would not be easy, would it? I would love to hear what you have to say.
The Sunset Point
The best way to end your trip to Mayong is to hike up to the sunset point and watch the sun go down behind the River Brahmaputra. We were lucky to find a lonely boat on the river providing us with the perfect sunset silhouette. Experiencing a sunset on top of that hill was truly magical.
Right behind is a small temple with a big bold statue of Narasingha (a fierce avatar of the Hindu God, Vishnu). And there are pictures of other Hindu gods drawn over rocks. You may find a priest who is willing to give you bone-chilling details of the people who prayed at this temple and general life in Mayong.
I highly recommend looking and taking in the views of the small hamlet that forms the backdrop of the temple. Distant, surreal, and aloof, this place looks like an offshoot of mystical Mayong.
Mayong Pobitora Festival & Pobitora Wildlife Sanctuary
The Pobitora Wildlife Sanctuary is just next door. And it has one of the largest concentrations of the Indian one-horned rhinos in natural habitat. It is ideal to club together Mayong and Pobitora for your trip. Reserve one day for each.
Mayong is also home to the annual Mayong Pobitora Festival that is held for three days every November. There is food, culture, and wildlife. And, of course, magic.
Best time to visit Mayong
The best time to visit Mayong is during the dry season, between November – March. April – October is summer in Assam when temperatures climb up and the state experiences a lot of rain (especially between June – September). Plus, November sees the Mayong Pobitora Festival which makes your trip even more exciting.
Best places to stay in Mayong
There aren't any places to stay in Mayong unless one of the locals is hosting you which I don't think is possible yet. You can stay in nearby Pobitora which has some decent accommodation options.
We stayed at the Prashanti Tourist Lodge which was decently furnished and served some great fish and chicken. Pobitora Eco Camp in nearby Pakariamukh has some great reviews if you are looking for a camping experience.
The official website of Pobitora Wildlife Sanctuary also offers accommodation options here. I have never tried booking through them. So, I cannot comment on the efficacy and quality of accommodation.
How to get to and around Mayong?
The closest airport to Mayong is the Lokpriya Gopinath Bordoloi Airport in Guwahati. Once you arrive in Guwahati, you can hire a taxi (consider booking an Ola/Uber) and drive to Mayong. The ride takes around 1.5 hours. Alternatively, you can take a train to the Jagi Road Railway Station which is the closest train station to Mayong.
The best way to get around Mayong is by a cab or a motorbike. And the easiest way to do this is by hiring a chauffeur-driven car in Guwahati and retaining him for your time in Mayong and Pobitora.
So, there goes my guide to Mayong, the old capital of black magic in India.
Mayong continues to exude an eerie and dark feeling even today. As soon as you step into the village, a feeling of calm washes over you. Whether that calm is because of Mayong's sinister aura or your own strength of mind is for you to decide.
Loved our post about Mayong, the land of black magic in India? Pin it for later reference!