Last Updated on May 15, 2019 by Soumya
The name "stepwell" seems so self-explanatory: going down the steps to get to the well. And that is exactly what stepwells are. They are wells deep down under the surface of the earth with many flights of stairs leading you up to them. And in the majestic stepwells of Gujarat in India, these stairs are adorned with beautiful carvings reminiscent of the architectural supremacy of a bygone era.
Let's read about how the stepwells of India changed the way of life in these arid regions!
Gujarat is dotted all over with stepwells, a few of which were even built around 600 AD. Stepwells exist right from Patan in the north to Baroda in the south. Research has suggested that people started using stepwells here during the Indus Valley Civilization 5000 years ago and the tradition went on to become part of human life and culture in western India. This was because stepwells or "vaav" as they call them in Gujarat played the very important role of water reservoirs in these semi-arid regions. They also provided shade to travelers and water-fetchers and kept them cool in the parched heat of Western Indian summer.
Elaborate carvings define stepwells in India.
Many of the stepwells in Gujarat were utilitarian in their construction style without elaborate carvings. But there were a few that were beautifully decorated with intricate carvings at every level. These are the ones that you must absolutely see if you make a trip here. Some of the noteworthy ones are Rudabai ni Vaav in Adalaj and Rani ni Vaav in Patan, both close to Ahmedabad and Dada Harir ni Vaav in Ahmedabad.
Rani ni Vaav is an intricately constructed stepwell that was built in the 11th century AD. It is a famous stepwell in Gujarat and was recently declared a UNESCO World Heritage site because of its ornate walls and highly artistic sculptural panels. The stepwell contains seven levels of stairs each filled with a number of major and minor sculptures.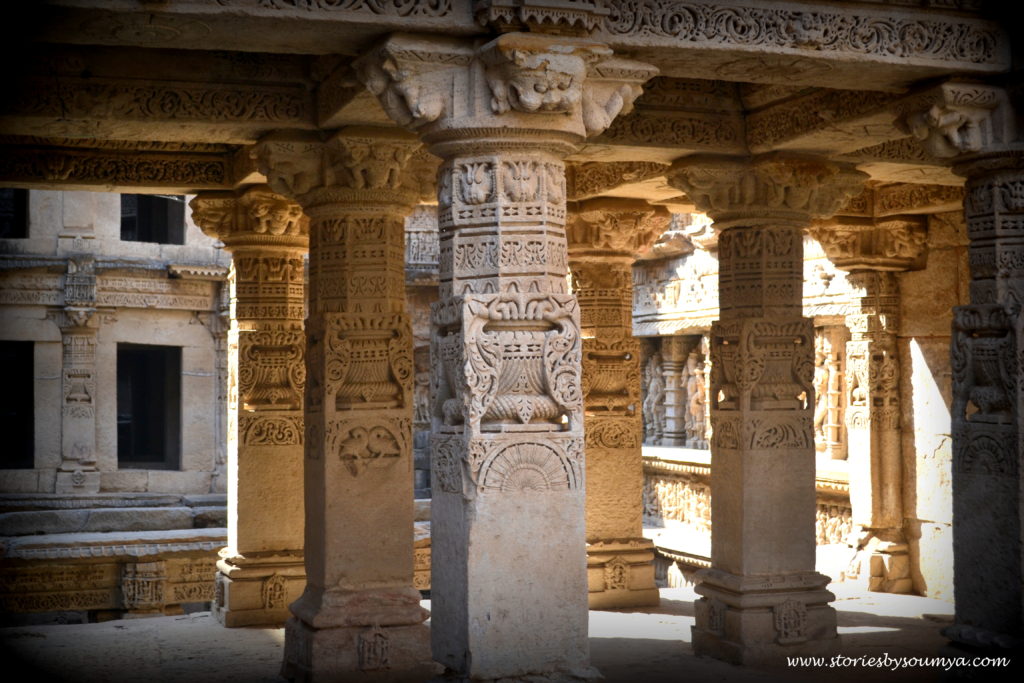 The Rudabai stepwell in Adalaj is another fine example of Indian engineering superiority from the 15th century. It is octagonal in shape, has five levels of stairs and is built on a number of intricately carved pillars. It is believed that the temperature at the lowest level is about five degrees less than that on the outside.
Rudabai ni vav has a tragic love story attached to it. Apparently, Queen Rudaibai jumped into this stepwell to showcase her love for her dead husband when approached by a Muslim king for marriage.
Dada Harir ni Vaav is located in Ahmedabad and is about 500 years old. It has the same exquisite quality as the others and it feels like you are descending into a sea of tranquility as you walk down the stairs.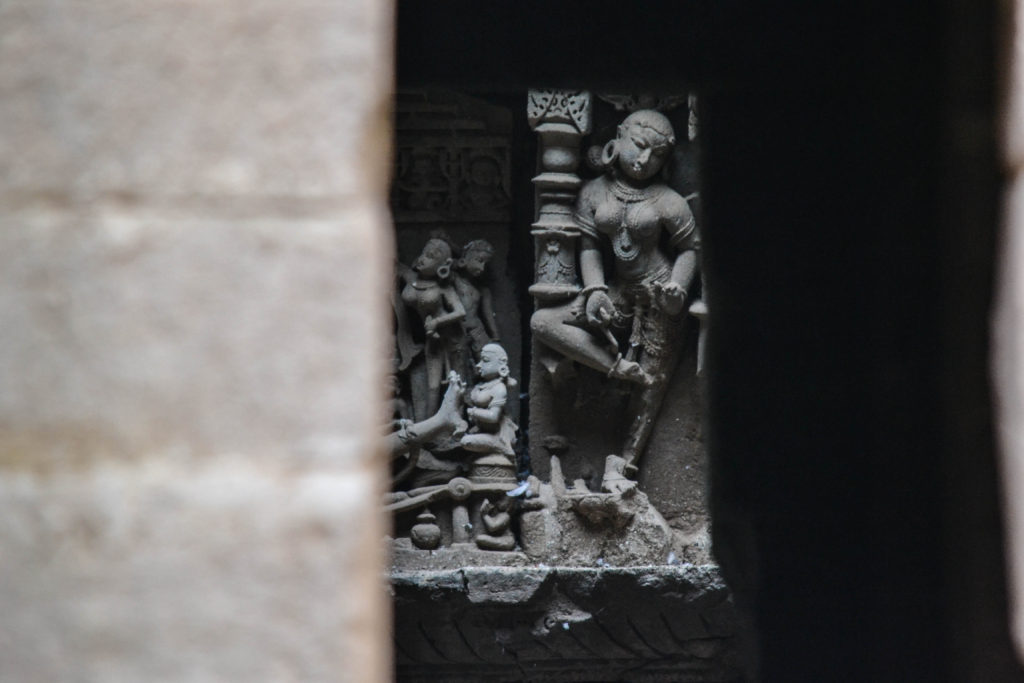 Stepwells are often considered to be religious symbols.
The stepwells of Gujarat were designed as inverted temples highlighting the significance of water in these areas. Women, who came to fetch water from these wells, often stayed back in the cooler surroundings to worship their gods, many of who were inscribed on the step walls. The stepwells not only demonstrate excellent craftsmanship of the past but also validate our love for art and culture from time immemorial.
---
A number of stepwells are located in and around Ahmedabad, the cultural capital of Gujarat. Click here if you are looking for other things to do in and around Ahmedabad.
---
Visit these stepwells to gaze at the stunning figurines nestled comfortably between pillars, visit them to laud the craftsmen who created the flowers on the walls, or visit them to experience peace and catch a moment with yourself. Whatever the reason, the stepwells won't disappoint you.
Have you checked out any of the stepwells of Gujarat? Which one was that? What did you like about it? Feel free to drop me a line below and we can get the conversation going.
Like It? Pin It.