Last Updated on November 22, 2019 by Soumya
We have stayed in all kinds of places all over the world. We have done luxury resorts, BnBs, hostels, refurbished homes, and budget sleep-ins. We are always willing to explore when it comes to hotels. However, we have a favorite in the city of Siem Reap. And we are not willing to experiment here. We have chosen to stay at Pavillon d'Orient Angkor, the best boutique hotel in Siem Reap not once but twice – that too after a span of 7 long years. Let's read on to find out why we like it so much.
Please note: This post contains affiliate links which means I may earn a commission if you make a purchase by clicking a link on this post. This will be at no additional cost to you. Affiliate links help me keep this website up and running. Thanks for your support!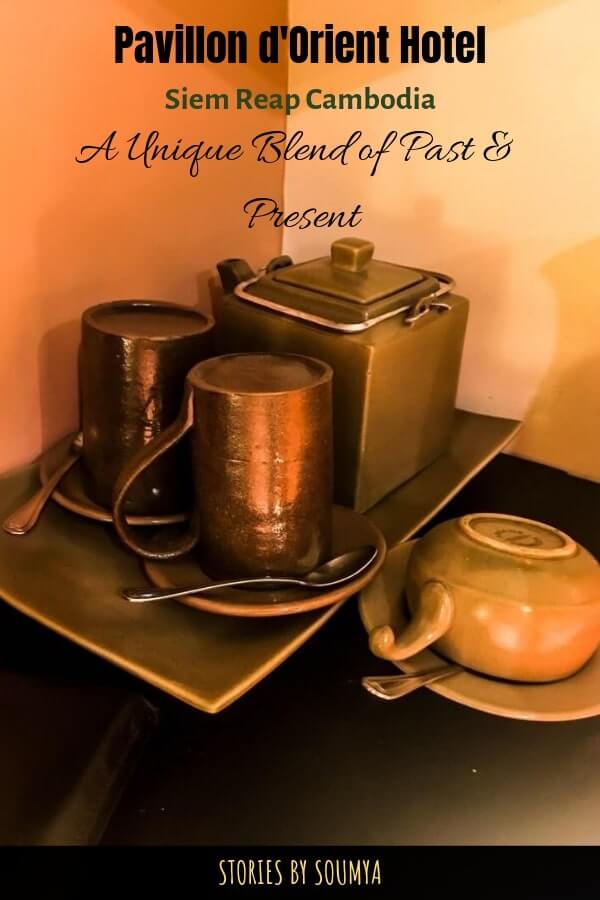 My trip-planner husband has an eye for good places. And that is because he spends a great deal of time on research. Almost always, we have found ourselves the perfect place to just sleep in or have a comfortably lazy day. When we booked Pavillon d'Orient for the first time in 2011, the decision was purely based on its outstanding reviews on TripAdvisor.
The second time (in December 2018), we really wanted to stay here again. Pavillon d'Orient's excellent service had thrilled us. And I was also craving for their delicious Chicken Amok which I had tried recreating a couple of times with minimal success. We were thrilled when we again saw rave reviews for Pavillon d'Orient on TripAdvisor. It was still going strong. A boutique hotel that had maintained excellent standards for the past 7 years could only be the best place to stay in Siem Reap.
Click here to book your stay at Pavillon d'Orient
Here's a brief of our stay at Pavillon d'Orient – a cute boutique hotel in Siem Reap.
Pavillon d'Orient is a colonial-style hotel in the heart of Siem Reap with a generous dose of Cambodian designs. Four mansions with wide staircases and creamy balustrades are nestled within a tropical garden filled with greens. Vintage posters on corridor walls promptly remind you of an era gone by.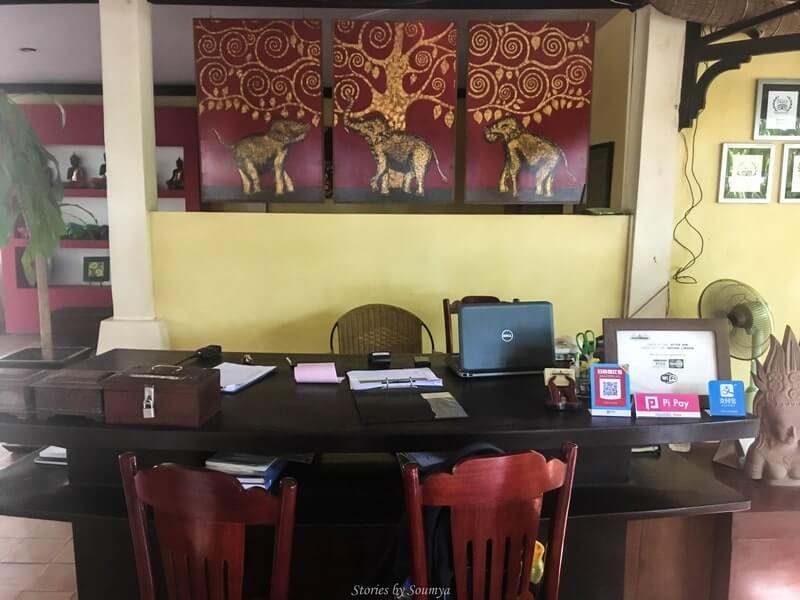 Rooms at Pavillon d'Orient Boutique Hotel
Every mansion has two floors with a limited number of rooms on each floor. Each room has a private balcony, a well-stocked bathroom, and a flat-screen TV. From our balcony, we had a wonderful view of the pool and the greenery outside. The sight of lush green trees accompanied by a soft gurgling sound of water was a treat for the soul.
Each room has a wooden floor with a tiled pathway that leads up to the bathroom. Similar tiles cover the corridor outside the room. The corridor is neatly lined with a white balustrade on the other side and you can get a panoramic view of the property once you step out of the room.
Our room had a double bed and on top of it was perched a perfectly white mosquito net. Mosquitoes can be an issue in the tropics though we did not see any on our trip this time. We had requested for a single bed on the side since there were three of us.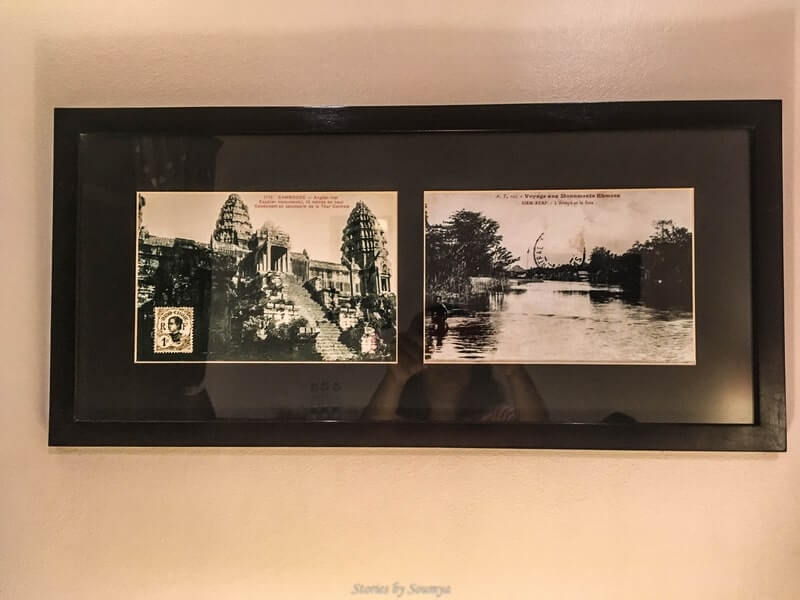 On the wall were black and white, vintage pictures of Angkor. The lighting was soft. A vase of orchids adorned the space behind the lamp. There was a plate of tropical fruits on the table which is replenished every day.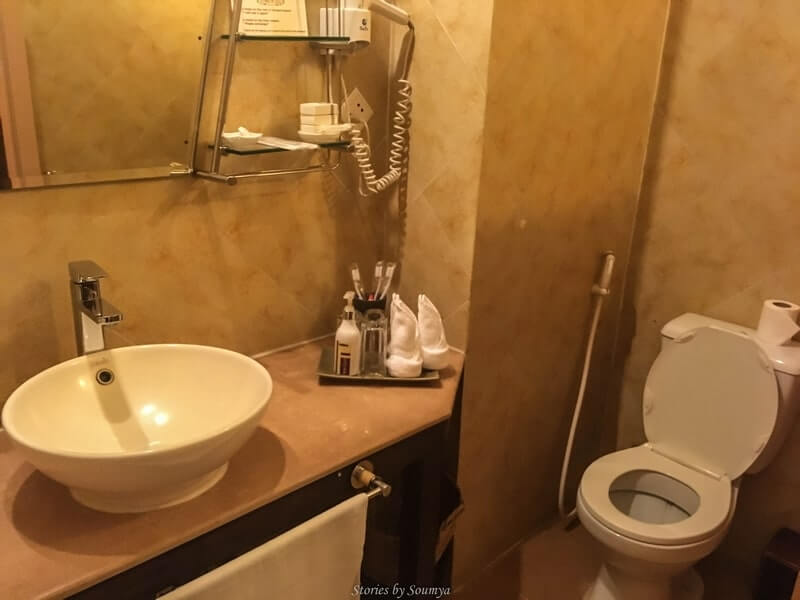 Ambiance & Surroundings
Apart from a comfortable and luxurious room, this boutique hotel in Siem Reap provides you with an opportunity to stay amidst the beauties of nature. You are surrounded by a well-maintained, tropical garden that is full of greens and flowers throughout the year. You can hear the sound of chirping birds from your balconies.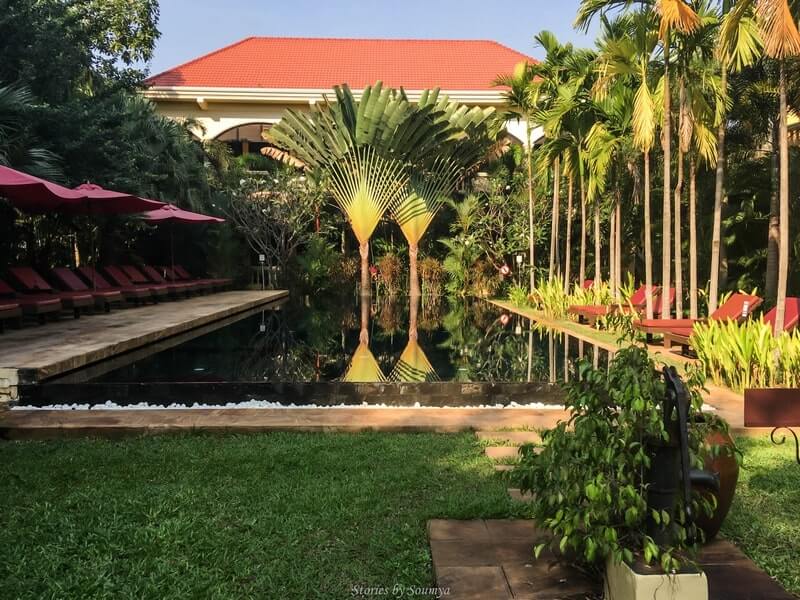 There are two water pools to refresh you after a long day's travel. Plus, their restaurant is open air which means you can totally enjoy a delicious meal in the lap of nature.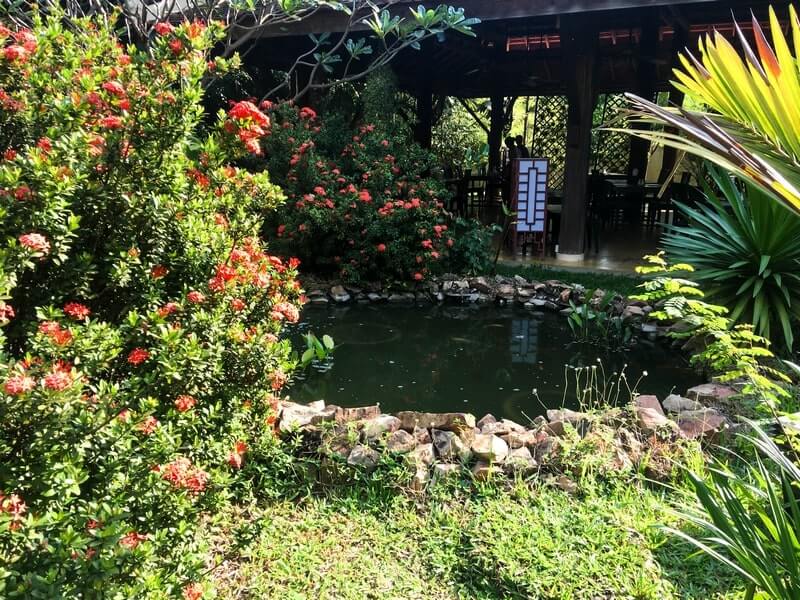 Eco-Responsibility
Apart from being the perfect place to unwind, Pavillon d'Orient seeks to be ecologically sustainable. They have a detailed Eco-Friendly plan outlined on their website. And they make sure they follow it. The hotel ensures that you use a number of eco-friendly travel products. You will see glass water bottles in your room that can be refilled from any of their water fountains. Trash cans do not have plastic bags either. And they have a very strict policy on change of linens.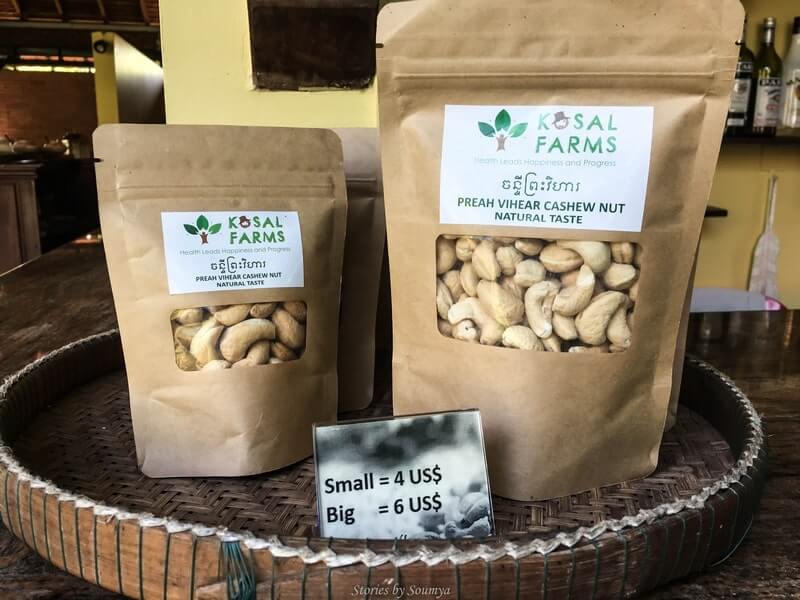 They also believe in giving back to the community by using and selling local produce. By the breakfast area, you will find a small counter selling cashews from local farms.
You may want to check out how an ancient temple town in Cambodia, Banteay Chhmar, is adopting sustainable tourism practices in order to bring back its former glory and give back to the community at the same time.
Food
Breakfast, lunch, and dinner are served at the open-air restaurant which is open from 6:30 am – 10 pm every day. Pavillon d'Orient has a decent breakfast spread with a variety of bread, eggs to order, fruit juices, fresh fruits, flavored yogurt, baked beans, and homemade jams. There is a coffee counter as well.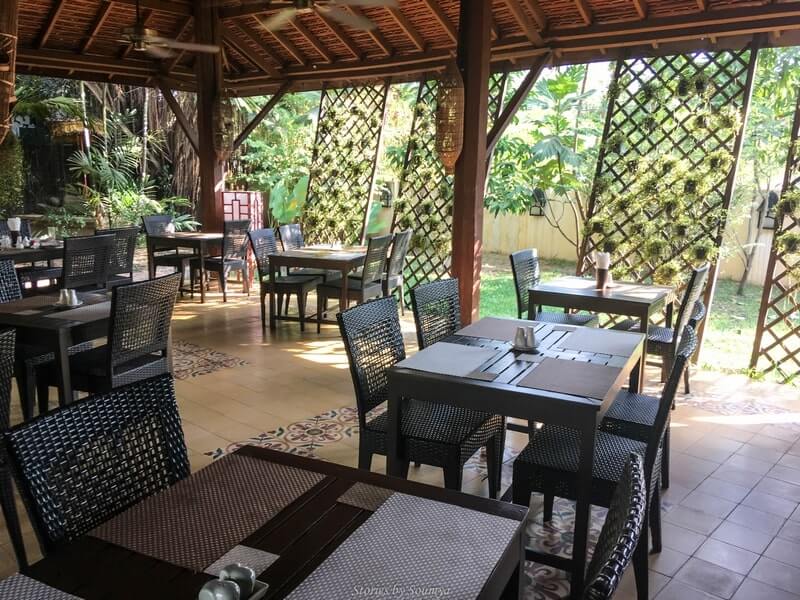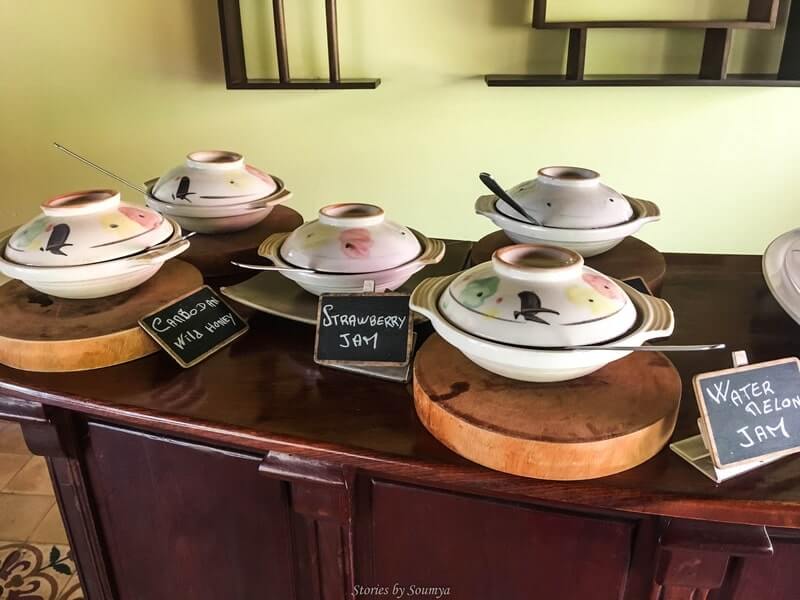 You will remember that I chose this charming boutique hotel not only for their service but also for their delicious Chicken Amok. So, on our very first day, we ordered the much-coveted dish for dinner. And lo and behold! It was the same one that I had eaten 7 years ago. The flavor of galangal, a smoothness in texture, and an undeniably strong presence of coconut – all made me go back in time. I relished every bit of my favorite dish.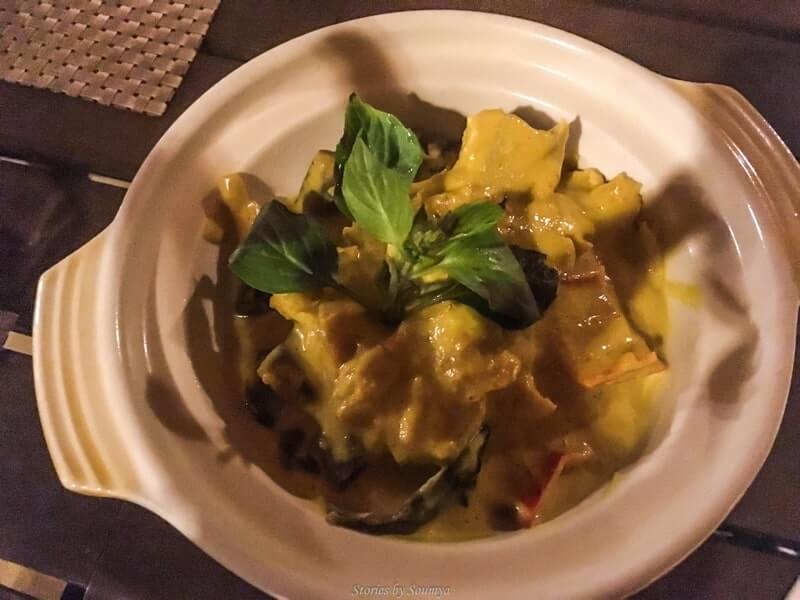 Location
Pavillon d'Orient enjoys the privilege of being located very close to Angkor Wat. The distance is a little more than 5 km. You can book a tuk-tuk with the hotel for a day and the driver can take you around. The drive to Angkor Wat from the hotel takes about 15 minutes.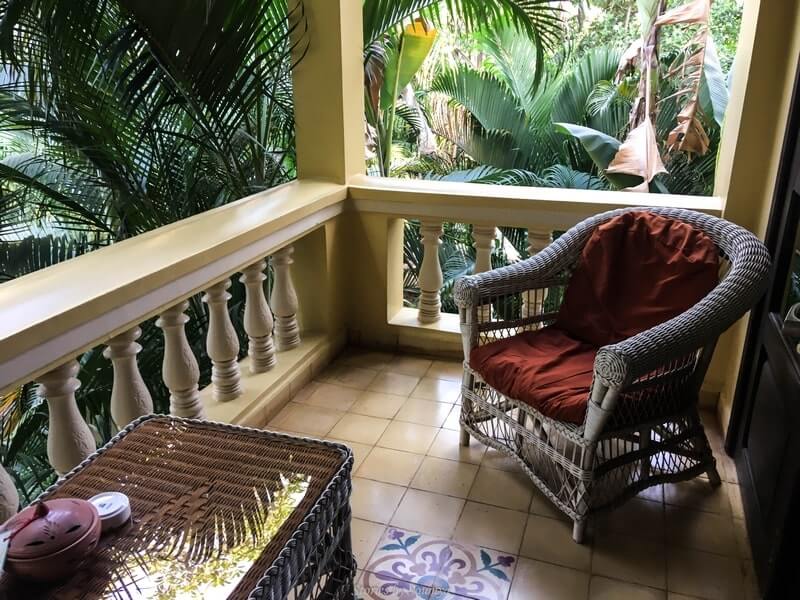 Additionally, the hotel is only about 30 minutes drive from the Siem Reap airport. And they have a pick-up service included in the booking. No hassles of getting a taxi.
Related Read: Cambodia Off The Beaten Track – Venturing Beyond Angkor
Attractive Features of Pavillon d'Orient
The hotel offers luxurious rooms with balconies accompanied by great views of the garden and pool.
Must-try food items – Homemade jams during breakfast and Chicken Amok any time of the day.
The hotel follows responsible and community-based tourism practices.
The spa "Parfum d"Orient" specializes in traditional Khmer massages and the use of organic beauty products.
Free airport pick-up and drop is included, conditions apply.
You get a free tuk-tuk and a private driver throughout your stay if you directly book with them and not through a third party.
As per their website, they can arrange exciting helicopter tours of Cambodia as well as photography expeditions.
Click here to book your stay at Pavillon d'Orient
Do you wish to see more than Angkor Vat in Cambodia? Read our posts on The Lost City of Lingapura – An easy day trip from Siem Reap and The Hilltop Temple of Preah Vihear – Caught in an ownership struggle between Cambodia and Thailand for decades.
Final Verdict
Pavillon d'Orient Boutique Hotel is the best place to unwind and get lost after a long day of checking out ancient Angkorian temples in Siem Reap and close by. Proximity to the airport and the temples, good food, a luxurious spa, sustainable hospitality policies, and excellent amenities make it just the perfect place to stay in the city.
Click here to book your stay at Pavillon d'Orient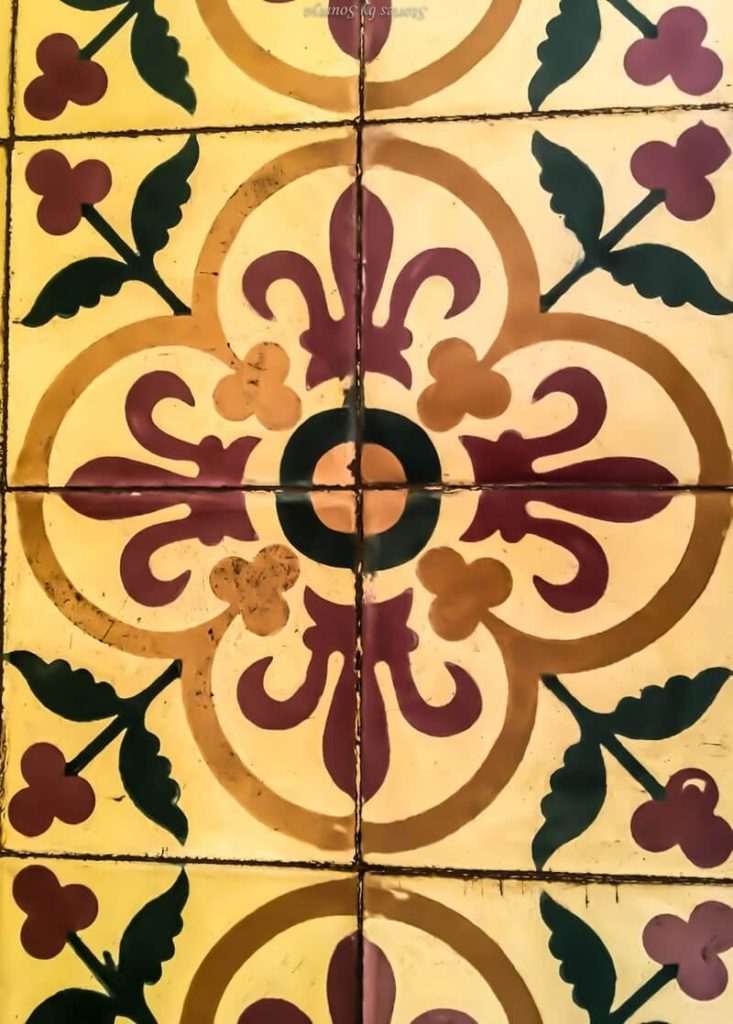 So what do you think? Will you stay at Pavillon d'Orient – one of the best boutique hotels in Siem Reap? Let me know in the comments below and we can get the conversation going.
And while you are at it, don't forget to follow us on Facebook and Twitter to get regular updates on wonderful places to stay around the world. You can also follow Pavillon d'Orient on their Facebook page here.

Disclaimer: This is not a sponsored post. All views expressed here are my own and are based on my stay, that I paid for, at Pavillon d'Orient in December 2018 and September 2011.
Pin It For Later!